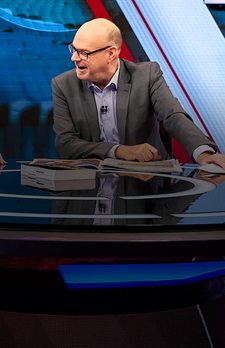 AFL 360
Official Streaming Services
| Season | Episode | Watch |
| --- | --- | --- |
| Season 2021 | Mar 4, 2021 | ► Kayo Sports |
| Season 2021 | Mar 9, 2021 | ► Kayo Sports |
| Season 2021 | Mar 31, 2021 | ► Kayo Sports |
| Season 2021 | Apr 21, 2021 | ► Kayo Sports |
| Season 2021 | Apr 26, 2021 | ► Kayo Sports |
| Season 2021 | Apr 27, 2021 | ► Kayo Sports |
| Season 2021 | Apr 28, 2021 | ► Kayo Sports |
| Season 2021 | May 3, 2021 | ► Kayo Sports |
| Season 2021 | May 4, 2021 | ► Kayo Sports |
| Season 2020 | Oct 19, 2020 | ► Kayo Sports |
| Season 2020 | Oct 20, 2020 | ► Kayo Sports |
| Season 2020 | Oct 21, 2020 | ► Kayo Sports |
| Season 2020 | Oct 23, 2020 | ► Kayo Sports |
| Season 2020 | Oct 26, 2020 | ► Kayo Sports |
About
With Gerard Whateley and Mark Robinson. AFL 360 sets the agenda by looking at every angle of the day's major issues in footy.
Genre - sports
Original Air Date - Tuesday 4th May 2021
Run Time - 1min

More Information

---
Find more Aussie shows and movies to stream and watch at the Australian Streaming Guide..
---