Fat Tony & Co Season 1 Episodes
Find out where to watch Season 1 of Fat Tony & Co tonight
Season 1 Episode Guide
Episode 1 - The Tony Special
Tony's story begins in the mid '90s in a pizza bar in the suburbs of Melbourne where he is pursuing the twin but at times conflicting dreams of becoming a restaurant and property tycoon and building a drug empire. Somehow managing to maintain an uneasy truce with Melbourne's criminal royalty, the Carlton Crew, and with the help of a few bent cops, his rise is irresistible. But his friendship with fellow drug dealer and sworn enemy of the Carlton Crew, Carl Williams, jeopardises it all. And when the Drug Squad turns his right-hand man Billy Fischer against him, Tony looks to be living on borrowed time.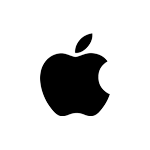 Episode 2 - The Mexican Job
Tony has more balls in the air than he can count: a new club, a new girlfriend in Pill Press Queen Danielle McGuire, and a string of heavy-duty drug imports worth millions. In particular, he is consumed by plans for his new winged keel building, a property development every bit as bold and audacious as Tony himself. But it's a trial importation of a trivial three kilos of cocaine from Mexico that will ultimately bring him undone. Police agent Billy Fischer passes on everything Tony tells him to his state police Drug Squad handlers and they pass it on to the Federal Police. Thus Tony suffers a double whammy - arrested on a range of domestic drug trafficking charges by the state cops and charged with the Mexican cocaine importation by the Feds. Two strikes and you're out!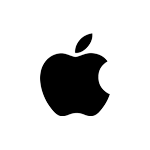 Episode 3 - When the Dogs Bark
When systemic corruption in the Drug Squad is exposed, the domestic drug charges against Tony collapse and he is set free - but the Mexican cocaine importation charge survives. Tony decides to stick to local drug operations from now on, and even contemplates restricting himself to legitimate property deals. But his friendship with the increasingly dangerous Carl, who's picking off the Carlton Crew one by one, is the albatross around his neck. Carl's blatant murder of Tony's good mate and small-time dealer Willie Thompson over a drug debt, and the killing of another friend to mask Willie's execution, have Tony feeling nervous. He fears that if he calls Carl out on the murders he will put himself in the firing line.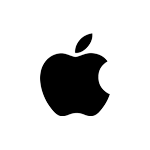 Episode 4 - Killers, Thieves & Lawyers
The Federal Police finally bring Tony to trial for the Mexican cocaine job. Realising that the crown witnesses against him are rock solid, and therefore he may have to do serious gaol time, Tony takes a massive gamble and recruits a pair of unlikely cleanskins to set up what they call The Company to take over his drug manufacturing and distribution empire. Meanwhile Carl is gaoled by the state police to stop any more gangland murders. Now Tony's worry is that his best mate Carl might be tempted to make serious allegations against him in the hope of cutting a deal with the authorities. Then he hears the alarming whisper that one of Carl's hired killers has already made allegations against them both - Tony is to be charged with murder too! Not prepared to trust the legal system, he flees the country whilst in the middle of his cocaine trial.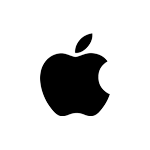 Episode 5 - Where's Tony?
Federal Agent Jarrod Ragg searches high and low for the absconder Tony Mokbel without success. He gets no help from the state police Purana Taskforce who actually find Tony's absence makes investigating his financial empire an easier task. Tony spends his first days on the run hiding out in the Melbourne suburbs before heading for a farm up country that belongs to one of his drug cooks. Meanwhile the Mexican coke trial concludes in his absence and he's found guilty and sentenced to a dozen years. With additional charges still looming, Tony now feels that his best option is to leave the country. He recruits a canny Greek fella he knows from the gambling clubs and persuades him to organise an ocean-going yacht to spirit him somewhere the Aussie cops will never find him - the question is where? Greece, says his Greek mate, where else?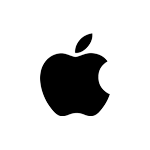 Episode 6 - A New Life
While Tony fights seasickness all the way across the Indian Ocean to the Aegean, his pregnant girlfriend Danielle McGuire trips through Europe managing to burn the local police tasked to follow her. By the time Not-So-Fat Tony arrives in Athens to be reunited with her, Danielle has settled into a luxurious apartment and given birth to their daughter. Back in Melbourne the Purana Taskforce decides it's time they lent a hand finding Australia's Most Wanted drug dealer. Fortuitously, the government posts a handsome reward for information leading to Tony's arrest just as one of his disgruntled employees comes forward with valuable information, including a mobile phone number Tony is known to call regularly. It is via that phone-tap that a Greek-speaking Purana Taskforce member realises their man is hiding out in Athens.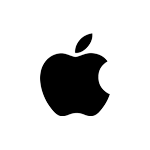 Episode 7 - The Incorruptibles
In sunny Athens, industrious Tony sets about building another drugs-and-property portfolio, blissfully unaware that two Aussie police officers have arrived on a mission to capture him. The problem for the two cops is that they aren't permitted to operate in a foreign jurisdiction, they can only brief the Hellenic Anti-Drug Squad and hope for the best. But their ace is the fact they're able to eavesdrop on Tony's calls to the mobile back in Melbourne (then relayed back to Greece). After a series of close calls and mad dashes around Athens, sometimes only minutes behind Fat Tony, the cops pick up a call from him arranging to meet a business acquaintance in the Delfinia café down by the waterfront. This time the Australian policemen and the Greeks are ready and waiting. Tony, disguised under the notorious bad wig - is arrested.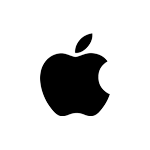 Episode 8 - A Chip & a Chair
Catching Tony is one thing, extraditing him to Australia another. Tony has always backed long shots and now he tries every trick, every angle to prevent being dragged back to face a bunch of serious drug trafficking charges Purana have compiled and the murder charges he vehemently denies. Meanwhile his vast drug manufacturing operation in Victoria is shut down and his entire crew rounded up and arrested. And as if Tony doesn't have enough problems, his old pal Carl Williams is offered a deal by police if he'll provide chapter and verse on Tony's criminal enterprises. Carl extracts every concession he can before finally rejecting the idea of shopping his mate Tony, demonstrating there may just be honour among thieves after all! Tony eventually runs out of legal obstacles and is flown back to Australia by Learjet to face the music.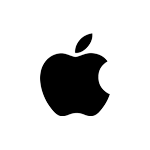 Episode 9 - Drawing Dead
The murder charges against Tony Mokbel prove a mountain too high for the police and prosecutors. The Crown witnesses - both hitmen - prove erratic on the stand and Tony is acquitted of one charge while the other murder case is withdrawn before trial. But the original Mexican cocaine conviction will stick and he's now facing an avalanche of new drug charges related to The Company's activities. Meanwhile Carl Williams is spared from any further temptation to testify against allegedly corrupt cops and/or Tony when he is brutally murdered in his cell. Tony is sentenced to thirty years behind bars for his drug convictions with a minimum of twenty-two to serve. But it's the heartbreak that follows, Danielle admitting she can't wait that long, that really brings him down. And that's where we leave Fat Tony, sitting in his cell cooking brown rice, wondering if it was all worth it. While the state and federal police officers who chased him for a dozen years pack the Mokbel files into dozens of archive boxes and send them off to Records.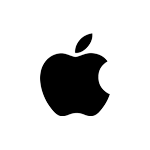 In order to keep our service free we display advertising and may earn affiliate fees for purchases you make on external sites that we partner with.
All content is © 2023 On TV Tonight unless pertaining to advertisers, companies, studios, movies and TV series listed on this site.