May It Please the Court Season 1 Episodes
Find out where to watch Season 1 of May It Please the Court tonight
Season 1 Episode Guide
Episode 1 - Episode 1
Noh Chakhee is the ace lawyer of Jangsan with the highest winning rate. Chakhee, who is in charge of the lawsuit for side effects of Kangsung Pharmaceutical's contraceptive pill, does everything in her power to win, but the defendant's lawyer, Jwa Sibaek, gets on her nerves. Chakhee receives a call from Soonyoung, her friend from the orphanage, just before her partner promotion. She has to keep Soonyoung quiet in order to win the lawsuit. On the day of the announcement of her partner promotion, Chakhee is arrested on charges of aiding and abetting the suicide of Lee Soonyoung.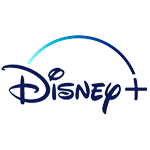 Episode 2 - Episode 2
Sibaek helps Chakhee with her arrest in return for receiving data on the side effects of the contraceptives. Jangsan's representative lawyer, Jang Gido, issues Chakhee a one-year suspension, and she is forced to work at Sibaek's public defender's office in Jeongha. Chakhee, who always squabbles with Sibaek, dreams of becoming an iconic public defender and eventually returning to her rightful place in Jangsan. Just then, CEO of Kangsung Pharmaceuticals, Cho Hyunsik, reaches out to Chakhee.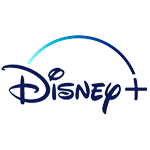 Episode 3 - Episode 3
Cho Hyunsik is found murdered kneeling in front of the bathtub. Sibaek, who was worried about Chakhee and had followed her car, is named as one of the suspects. Sibaek criticizes Chakhee for her arrogance in easily guaranteeing victory. The trial does not proceed as Chakhee expected, and she is taken aback by the client's situation, which is completely different from what she experienced in Jangsan. She then finds herself opening up to Sibaek...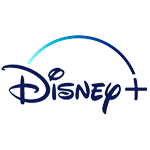 Episode 4 - Episode 4
Chakhee finds out that Sibaek is her next door neighbor and the two grow closer. Sibaek asks Chakhee to take over the case of a deaf client. Chakhee invokes a filibuster to tell a touching story. After getting drunk celebrating her victory, Chakhee opens her eyes the next day and finds herself in Sibaek's house.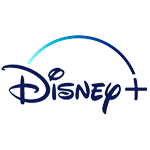 Episode 5 - Episode 5
The president of Geumsin Electric Company is murdered, apparently in the same way as Cho Hyunsik. The investigation into a serial murder case begins and Chakhee meets Yiyeon, daughter of Jang Gido and a childhood friend, as a client. Meanwhile, a third victim is brought to light.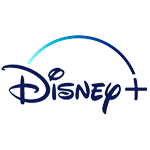 Episode 6 - Episode 6
The director of Haesong Orphanage is murdered. Chakhee finds herself in a difficult situation after being suspected of her relationship with Cho Hyunsik. After being investigated by the police, Chakhee is told about the suspicious actions of Sibaek. However, Chakhee protects Sibaek's alibi by revealing that she was with Sibaek at his house on the day Yoon Seokgoo was killed. Chakhee believes that Sibaek could not have killed someone, but her suspicions start to grow.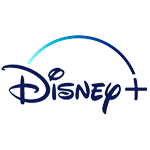 Episode 7 - Episode 7
Chakhee confesses her mistakes from the past to her client, Yoonjung, and decides to help her. Chakhee listens to Sibaek's heartbreaking story at Moetgol Mandu and the two grow closer. However, Sibaek becomes even more suspicious while another victim is attacked.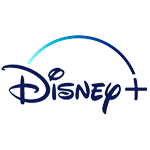 Episode 8 - Episode 8
Police chief, Jeon Jaeho, barely survives a torture. Chakhee helps Yoonjung prepare a request for retrial against Jeon Jaeho, but she is deeply troubled by the rumors related to her and Cho Hyunsik. Sibaek is asked to join the election campaign by Gido and conducts an interview declaring his support. However, Sibaek is soon arrested as a suspect in the murder.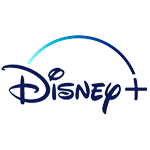 Episode 9 - Episode 9
On the day of Gido's opening ceremony, Byeongcheon is found dead. Gido tries to disguise it as a death from natural causes and cover it up quietly, but the traces of murder cannot be hidden. Dukman calls a devastated Chakhee and starts talking nonsense. Dukman, who confessed to killing Byeongcheon, commits suicide in prison, and Chakhee begins to suspect Gido. Before the investigation is completed, a new person confesses that they are the real culprit in the serial murders.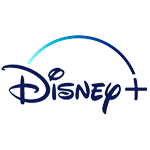 Episode 10 - Episode 10
Sibaek confesses that he is the culprit behind the serial murders of the wealthy men. Sibaek stays silent and calls Chakhee as his lawyer. Chakhee, who comes to meet the criminal, faces Sibaek and is filled with anger and confusion. Chakhee is tormented from Sibaek's betrayal and begins the interview with the determination to get him the death penalty. Sibaek, who had been silent the whole time, finally opens his mouth, and someone visits Jeon Jaeho's hospital room.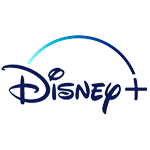 Episode 11 - Episode 11
Chakhee investigates Sibaek and finds out his true identity. Chakhee breaks into Moetgol Mandu, finds the murder weapon and is convinced that Chisik is an accomplice. Chakhee finds out the truth about Byeongcheon and Gido's past. She takes all the evidence to Gido and makes a suggestion.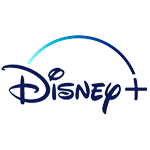 Episode 12 - Episode 12
Chakhee faces the shocking truth about the criminal who killed her grandmother. Her resentment towards Gido, who knew the truth and hid it from her, grows. She tries to put Gido in a corner and reveal everything, but Chisik, the man who called Gido on the day of the parliamentary election, throws himself off a building. Chakhee stands in court for the retrial of a case from thirty years ago. She begins her defense to reveal the truth and correct her past mistakes.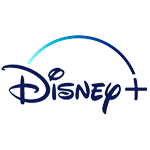 In order to keep our service free we display advertising and may earn affiliate fees for purchases you make on external sites that we partner with.
All content is © 2023 On TV Tonight unless pertaining to advertisers, companies, studios, movies and TV series listed on this site.