Miraculous: Tales Of Ladybug & Cat Noir Season 3 Episodes
Find out how to watch Season 3 of Miraculous: Tales Of Ladybug & Cat Noir tonight
Season 3 Episode Guide
Episode 1 - Chameleon
When Lila comes back to school, she successfully manipulates students & teachers to make sure everyone panders to her every whim. Everyone except Marinette and Adrien, who are on to her. When they confront her with her own lies, Lila asks Hawk Moth to akumatize her. Now Chameleon, she can take on the appearance of anyone & she is determined to destroy Ladybug, who exposed her in the first place. To stop her, Ladybug and Cat Noir must remember that things are not always what they seem to be.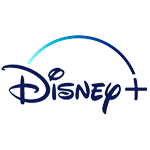 Episode 2 - Animaestro
Marinette's parents are catering for the Ladybug and Cat Noir movie, where everyone who's anyone in Paris has been invited, including Adrien! Marinette decides to go, to take advantage of the event to give Adrien a special macaron. But during the premiere, no one recognizes the film director. Humiliated and furious, he gets akumatized by Hawk Moth and becomes Animaestro. Armed with his supervillain's mask, he can turn into anything he wants and is determined to show the world what an animated film director can do.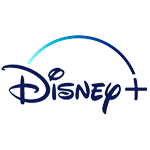 Episode 3 - Bakerix
It's Tom's birthday. Sabine invites his father, Roland, to come and celebrate with them, but Roland refuses: he hasn't left his home for 20 years. Marinette decides to go and meet her grandfather to convince him to join them, but once there, she does not dare to introduce herself to the grumpy old man, and ends up lying about her identity. Roland gets akumatized by Hawk Moth. Now Bakerix and gifted with superhuman strength, he is determined to destroy everything he deems too modern. Will Ladybug dare to face her own grandfather?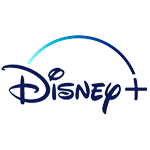 Episode 4 - Backwarder
When Marinette finds out that Adrien is about to spend a whole weekend in London with Kagami, she decides to write him a letter expressing how she feels before it is too late. But a bedridden Master Fu entrusts her with a prescription and a letter for Marianne, an old friend to whom he could never confess his love. Marinette gets confused and mixes the recipients up, accidentally giving her letter to Adrien to Marianne, who misinterprets its contents. Hurt and heartbroken, Marianne gets akumatized by Hawk Moth. Now Backwarder and armed with a magic wand, she wants to make up for lost time by stealing it from others. Will Ladybug and Cat Noir manage to stop her before it is too late? And will Marinette be able to give the right letter to Adrien?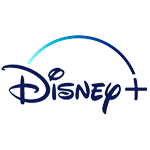 Episode 5 - Reflekdoll
When Marinette sets up a fashion show with her friends, she ends up playing models with Adrien! To better showcase Marinette's designs, they both take off their Miraculous and leave them in the trunk of a car acting as a dressing room. Disappointed that she could not express her wish to be the model for the show, Juleka becomes Reflekta again. And when the supervillain shows up with a sentimonster, Marinette and Adrien find out that she is not just any akumatized victim and understand that Hawk Moth was helped by a special ally. The urgency of the situation forces them to use the wrong Miraculous: Marinette gets Cat Noir's ring while Adrien gets Ladybug's earrings. Will our superheroes manage to stop Reflekta and her sentimonster? And will they get their rightful Miraculous back?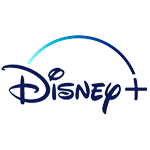 Episode 6 - Weredad
When Cat Noir nearly finds out that Marinette is Ladybug, she makes him believe that she's in love with him to divert his attention. Unfortunately, her parents witness the declaration & invite Cat Noir over for lunch. But when the superhero tells them that he's not in love with Marinette, Tom, heartbroken for his daughter, gets akumatized by Hawk Moth. Now Weredad, he locks Marinette up in a magic prison to protect her from the world. Separated from Tikki, Marinette cannot transform! Will Cat Noir manage to reason with Weredad?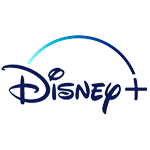 Episode 7 - Silencer
When Bob Roth, the father and producer of famous XY, issues a call for new talent, Marinette sees an opportunity for the Kitty Section to shine, & helps them make a music video. But soon, Marinette and her friends realize that Bob Roth has stolen Marinette's designs for his son XY. Furious for the girl he loves, Luka gets akumatized by Hawk Moth. Now Silencer and armed with his mask, he steals peoples' voices and is determined to get revenge on Bob Roth. Ladybug and Cat Noir will have to raise their voices if they want to stop him.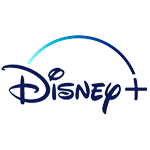 Episode 8 - Oni-Chan
When Lila manipulates Adrien, his bodyguard, & Nathalie to enter the Agreste mansion, she takes a photo of them together to capture the moment. Marinette, who has followed & spied on them, is green with envy. But she's not the only one. Kagami has received the photo too. Jealous, she gets akumatized by Hawk Moth. Now Oni-Chan, with a magic mask that allows her to teleport via people's phones, she's determined to keep Lila away from Adrien… for good! Will Ladybug & Cat Noir manage to catch up with the elusive villain & reason with her?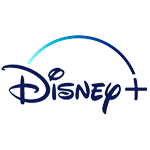 Episode 9 - Miraculer
When Hawk Moth & Mayura release a new sentimonster in Paris, Chloe is convinced that Ladybug & Cat Noir will call on Queen Bee for help. She waits for them on the roof of the Palace ready to receive the Miraculous of the Bee…but in vain. Sabrina tries to comfort her but Chloe takes out her frustration on her friend. Jealous that Chloe only has eyes for Ladybug, Sabrina gets akumatized. Now Miraculer, she can steal powers from superheroes & is determined to prove to Chloe that she is just as worthy of her interest as Ladybug!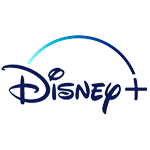 Episode 10 - Oblivio
When Ladybug and Cat Noir come to in an elevator in the Montparnasse Tower, they realize that they have lost their memory. They transform back into Marinette and Adrien in front of each other. Their kwamis cannot help them, because they have forgotten everything too. And Plagg, abandons them on the spot! As they try to put the pieces together, Marinette and Adrien realize that a mysterious villain is prowling around the Tower. Will our amnesic heroes manage to regain their memory and defeat Oblivio?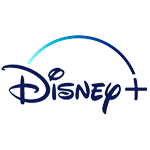 Episode 11 - Desperada
Making the most of a Kitty Section band rehearsal, Marinette and Luka get closer. But when Adrien and Kagami arrive together, Marinette, jealous, soon forgets all about Luka. And when Jagged Stone shows up looking for someone to replace the guitarist he fired earlier today, Marinette suggests Adrien the pianist, rather than Luka… the guitar player! Desperada shows up at that moment. Jagged Stone's guitarist, akumatized after being fired, uses her magic guitarm to turn people into stickers… and she has it against Adrien, whom she thinks has replaced her! Luka decides to protect Adrien, who as a result cannot transform into Cat Noir. Left alone to face the villain, Ladybug must call on a new superhero. And she picks Adrien to receive the Miraculous of the Snake and the power of second chance. But is Adrien really the best choice?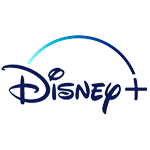 Episode 12 - Startrain
Max's mom Claudie is waiting for test results to become an astronaut, her greatest dream! On the same day, Marinette's class is about to take the train – that Claudie drives – to spend the day in London. But an akuma destined to Agent Roger gets trapped in his daughter Sabrina's suitcase and escapes in the train, causing panic on board. Too absorbed by Adrien, Marinette does not take action and the akuma flies to the cab, where Claudie, disappointed and concerned about not having received her test results yet, decides to let herself get akumatized. Now Startrain, she wants to use her train as a rocket to go and explore space… taking all her passengers with her!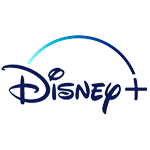 Episode 13 - Kwamibuster
When Plagg makes a mistake, Mrs. Mendeleiev finds out about the kwami and Tikki. And she is determined to share her discovery with the world! Since the kwamis do not have time to tell Marinette and Adrien about their misadventure, no one can stop the teacher from taking part in a TV show… during which she intends to share a video she took of the kwamis! But the show does not go as planned, and Mrs. Mendeleiev gets akumatized by Hawk Moth. Now Kwamibuster, she wants to capture Tikki and Plagg to finally be able to prove to the world that the magic creatures exist. Ladybug and Cat Noir will have to protect their secret at all costs!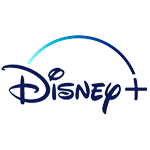 Episode 14 - Feast
During the unveiling at the Louvre of a strange statue discovered in Tibet, Alya tells Marinette that she has made an intriguing discovery: a symbol that can be found on every depiction of superheroes… and which also appears on the statue! Troubled, Marinette turns to Master Fu. But when he sees the statue, the Guardian loses control. Terrified, he tells her that it is really a sentimonster, Feast, the result of the mistake he made when he was a child. And when Hawk Moth and Mayura bring the monster back to life to control it and make it find the Guardian and the Miracle Box, Master Fu takes Marinette and Adrien's Miraculous back to protect them. Next, he sets about leaving Paris with the Miracle Box, to save the city from Feast's all-consuming hunger. But our heroes are ready for anything to defend their Master, even if it means facing a sentimonster without their powers…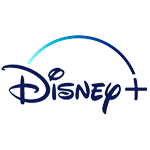 Episode 15 - Gamer 2.0
Max has designed a new video game in which the former akumatized villains can fight against each other. But none of his friends can help him test it, because they all have other things to do. As for Marinette, she would love to help Max, but she is even more snowed under than usual and as such, she has decided to quit video games. Disappointed that even Marinette, the biggest video game fan he knows, has rejected his offer. Now Gamer 2.0, he captures all the former akumatized villains and traps them in a life-size version of his game!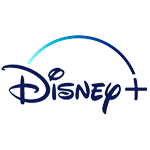 Episode 16 - Stormy Weather 2
As Marinette and Adrien chat with their respective kwamis and realize how much their lives have changed since they've become Ladybug and Cat Noir, Aurore Boreale gets akumatized again because of a hurtful remark from Chloe. Now Stormy Weather 2, she wants to prove her power by plunging the Earth into a never-ending winter. Ladybug and Cat Noir will have to keep their cool if they want to stop her!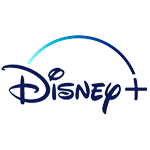 Episode 17 - Ikari Gozen
On Friendship Day, a big treasure hunt is held in Paris. Pairs of friends picked at random have to find a celebrity hidden in the city, and that celebrity is none other than Adrien! Marinette is overexcited… until she finds out that she has to team up with Kagami. The latter has disobeyed her mother so that she could take part in the game. Fearing that winning would make Adrien and Kagami even closer, Marinette decides to sabotage their game.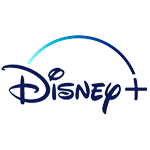 Episode 18 - Timetagger
After defeating Mr. Pigeon, Ladybug & Cat Noir are confronted by a mysterious supervillain, Timetagger, who claims to have been sent from the future by Hawk Moth, about whom he has some startling revelations! Timetagger's objective is to seize Ladybug & Cat Noir's Miraculous before they reach adulthood & become too powerful or, failing that, to send them way back into the past. The pair flee and run into Bunny, a superheroine who has come from the future to help them. Will the timeless team of superheroes overcome Timetagger?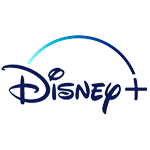 Episode 19 - Party Crasher
A fan of Adrien's, Wayem, asks him to hang out, but Adrien answers that he is not allowed to have friends over. What Adrien does not know is that his friends from school have planned a hang out time at the Agrestes while Gabriel is away! As for Marinette, intrigued by the boys' absence, she decides to investigate. When she arrives at Adrien's, the hangout time between buddies has turned into a full-on party. Even Master Fu has joined the festivities incognito! Wayem shows up and, convinced that Adrien lied to him, he gets akumatized into Party Crasher. Able to absorb anything he touches into his disco ball fists, he wants to get revenge on Adrien. And when the villain makes Ladybug disappear, Master Fu has no other choice than to hand out Miraculous to Luka, Nino and Max so that they can help Cat Noir. Will the superheroes manage to save Ladybug and stop Party Crasher?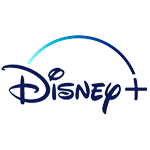 Episode 20 - The Puppeteer 2
Marinette is babysitting young Manon when Alya calls to tell her that Adrien has a sitting at the Grévin wax museum, where his statue is exhibited. Alya, Nino, Manon and an over-the-moon Marinette go to the museum with Adrien, where Alya and Nino plot to make sure that Marinette has a moment alone with Adrien. Completely abandoned by the big kids, who do not want to play with her, Manon gets akumatized into Puppeteer again. Armed with her magic wand, she can bring the supervillains' statues to life and endow them with their original powers. And she is determined to have fun like never before in the unique playground that is the Grévin museum. Ladybug and Cat Noir cannot stand still if they want to stop her!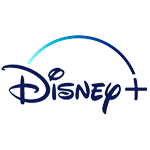 Episode 21 - Cat Blanc
When Marinette goes to Adrien's house to give him a present, she is refused entry. Disappointed, she decides to do what she has always been strictly forbidden to do: using her powers for personal gain. She transforms into Ladybug and drops her signed gift in Adrien's room. But as she is leaving the room, Adrien enters and sees Ladybug taking off. He then finds the gift signed with Marinette's name and understands that they are one and the same. As she leaves the mansion, Ladybug runs into Bunny, the superheroine from the future. Bunny has come to get her, because Marinette's mistake has had disastrous consequences on the future. She takes Ladybug into the future, where the superheroine finds a Paris devastated by the last person she ever imagined would get akumatized… Cat Noir! Will Ladybug manage to fix her mistake and save the future?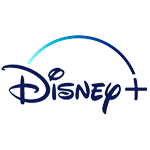 Episode 22 - Felix
Today is a sad day for Adrien: it is the anniversary of the day he lost his mom. For the occasion, his aunt Amelie and cousin Felix visit the Agrestes. Wishing to show Adrien that they are thinking about him too, his friends want to send him a video message in which they all say something nice… and Marinette finally tells him how she feels! But Felix spirits Adrien's phone away and, making the most of his striking resemblance with his cousin, he pretends to be Adrien to record a response video… filled with hurtful messages. Hurt and very disappointed, Alya, Rose and Juleka get akumatized into the Punishers Trio. Endowed with the powers of Lady Wifi, Princess Fragrance and Reflekta, they want to get revenge on Adrien, unaware that he is not the one who sent the video. Will Ladybug and Cat Noir manage to stop them and set the record straight?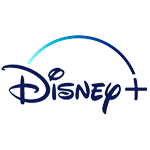 Episode 23 - Ladybug
When she notices that Adrien is becoming ever closer to Marinette, Lila, who promised the latter that she would make her life a nightmare, puts her plan into action. She manipulates all Marinette's close ones to make them turn against her, and even manages to have her expelled from school! Marinette is distraught, but an even bigger problem awaits her. Indeed, disregarding Gabriel's orders to never use the Miraculous of the Peacock again, Nathalie transforms into Mayura and creates a new sentimonster… that looks just like Ladybug! She manipulates the sentimonster and wants to seize Ladybug and Cat Noir's Miraculous by sowing discord between the superheroes. Will the real Ladybug manage to defeat the sentimonster? And will Marinette be able to denounce the lies of Lila and set the record straight?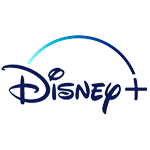 Episode 24 - Heart Hunter
Marinette helps Adrien and Kagami slip away from a ceremony organized by the Bourgeois couple for their twentieth wedding anniversary. The three friends are having fun, until Marinette notices how close Adrien and Kagami are and decides to leave them alone, sacrificing her own feelings for the boy she has always loved. But meanwhile, the Bourgeois' anniversary takes a turn for the worse and the couple gets akumatized. Now Hearthunter, a Cerberus with two heads that keep fighting with each other, they devour all the love in Paris. Overwhelmed by this ultra-powerful villain, Ladybug seeks help from Master Fu. But, still stricken by her amorous sacrifice, she makes a mistake that will turn out to be devastating...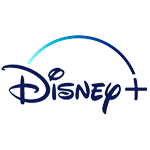 Episode 25 - Miracle Queen
Because of Marinette's mistake, Hawk Moth akumatizes Chloe into Miracle Queen. With help from her wasps, she takes control of the whole of Paris and forces the Miraculous wearers to come and serve her, thus revealing their true identities to Hawk Moth. But thanks to Luka and Kagami's sacrifices, Marinette and Adrien escape the fatal stings and are able to transform. Will Ladybug and Cat Noir manage to save their friends from Hawk Moth and Miracle Queen's control?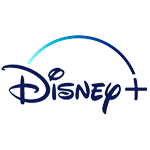 Episode 26 - Chris Master
Marinette's babysitting Nino's little brother Chris when the child discovers her stock of gifts for Adrien. Embarrassed, Marinette makes him believe that she is one of Santa's elves, & Chris asks for a present. When Marinette refuses, Chris gets akumatized by Hawk Moth. Now Chris Master & armed with a magic snow globe, he sends giant toys out to wreak havoc in a snow-covered Paris to find Santa Claus and get his present early. Ladybug and Cat Noir will have to remind the young supervillain that Christmas comes but once a year!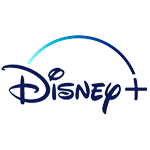 In order to keep our service free we display advertising and may earn affiliate fees for purchases you make on external sites that we partner with.
All content is © 2023 On TV Tonight unless pertaining to advertisers, companies, studios, movies and TV series listed on this site.