The Santa Clauses Season 1 Episodes
Find out where to watch Season 1 of The Santa Clauses tonight
Season 1 Episode Guide
Episode 1 - Chapter One: Good To Ho
Picking up 16 years after the "Santa Clause 3: The Escape Clause", Scott Calvin is still sleighing as Santa Claus. During his latest run of Christmas deliveries, Scott stops at one of his favorite houses, only to realize that the child is now an adult. To make matters worse, he notices that his Santa magic is beginning to fade. Reconciling with the fact that he's been on the job for twenty eight years, Scott returns to the North Pole wondering where the time went. Meanwhile, Carol, a.k.a., Mrs. Claus, comforts Cal and Sandra - Scott and Carol's children who are now in their teenage years. They wish for once they could spend Christmas with their dad, but know he has to be there for the children of the world. After Scott returns, he consults the North Pole doctor about his loss in magic and discovers he's also losing weight - the worst news a Santa can receive. Scott trains to get his Santa magic back before the next Christmas. Cleared to fly, Scott and his right hand elf, Noel, set off to bring joy to the world once more. However, noticing the Christmas delivery list has gotten shorter - an alarming trend they've seen over the past few years - Scott's magic continues to waver. This comes to a head when Scott falls off the roof of a house, landing in a snow drift below.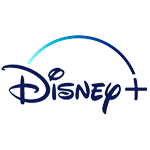 Episode 2 - Chapter Two: The Secessus Clause
After Scott's accident, he returns to a North Pole in disarray. His head elf, Betty, reveals to Scott that there is a Secessus Clause which indicates he may retire as Santa if he can find a worthy successor. Not willing to give up the North Pole just yet, Scott decides that one of his children would be a great successor. That way he can step down from being Santa without having to leave the North Pole. However, he quickly realizes none of his children are up for the task. In fact, he discovers that Cal and Sandra are curious what life is like outside of the North Pole. It dawns on Scott that his children have been sheltered and need him to be more present. Scott and Carol agree that it is time to move back to the real world, so Scott announces his retirement and begins the search of a successor in earnest.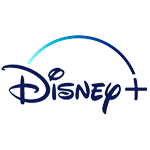 Episode 3 - Chapter Three: Into the Wobbly Woods
The North Pole is a buzz as the Calvin's tie up loose ends. Carol begins packing while Scott interviews potential Santa candidates sourced by Betty. One of the candidates, Simon Choksi, arrives to the North Pole with his daughter, Grace. Cal shows the two of them around until it is Simon's turn to interview. While Scott interviews Simon, Sandra shows Grace around the North Pole. Unlike the others, Sandra doesn't want to leave the only home she's ever known. During his interview, Simon explains his e-commerce company was a failure due to delivery issues. After Scott ultimately passes on Simon, Cal announces that Sandra and Grace are missing. Scott and Simon trek through the Wobbly Woods to find them. While they do, Scott learns Simon's softer side and begins to see him as a dedicated father. They find Sandra and Grace with La Befana (the Christmas witch) at her cabin. Scott explains to Sandra that he's also scared of leaving, which comforts Sandra. Upon returning to the North Pole, Scott offers the Santa position to Simon, who accepts with the encouragement from Grace. The Calvins go back to Chicago to start their new life.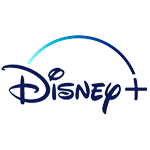 Episode 4 - Chapter Four: The Shoes Off the Bed Clause
Scott and the family adjust to life in Chicago. Carol quickly slides back in with her school administrator friends, Sandra joins a horse riding club, and Cal gets his first girlfriend. While everyone else is thriving, Scott struggles to find purpose and an identity now that he is not Santa. He ends up getting a part time delivery job for EverythingNow!, the e-commerce company that Simon founded. Meanwhile Simon is off to a rocky start at the North Pole. He loses the Santa coat, but tries to play it off with a positive attitude. When he learns how Santa's delivery system works, he sees an opportunity to address the delivery issues he had with EverythingNow!. Simon repurposes the North Pole delivery system to deliver year round and serve his company, much to the chagrin of Betty and Noel. Betty knows that Christmas spirit is still dwindling, but wants to give Simon a chance to work it out. Noel on the other hand, decides to leave the North Pole as he wants nothing to do with Simon. Noel joins Scott delivering packages in Chicago. Back at the North Pole, Christmas spirit dwindles and elves begin to disappear. Betty seeks help from La Befana. As Christmas nears, it becomes apparent that no one is in the Christmas spirit. Scott realizes that while he may not be Santa anymore, he still knows Christmas better than anyone, and he needs to be there for his family. The family decides to spend an evening together decorating for Christmas, but as soon as they get started, Scott gets an unexpected visit.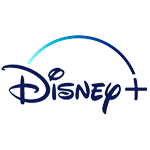 Episode 5 - Chapter Five: Across the Yule-verse
Scott is transported to the Yule-verse where he learns about all the Santas through history. He meets with the Santa that came before him, as well as with Saint Nicholas himself. Scott learns about his past, his and his family's uniqueness when it comes to all things Claus, and that it was not his time to retire. Meanwhile, at the North Pole, elves continue to disappear as Christmas spirit declines and Simon continues to use the delivery system for EverythingNow!. Scott returns to Chicago and tells the family he must return to the North Pole to save Christmas. Scott and Noel head back to the North Pole. Noel tries to find Betty but she has disappeared as well. Simon catches Scott and holds him captive so that he can't interfere. Carol, Cal and Sandra, using Cal and Sandra's newfound magical abilities, make their way back to the North Pole to help Scott save Christmas.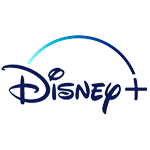 Episode 6 - Chapter Six: A Christmas to Remember
Carol, Cal and Sandra arrive back at the North Pole and break Scott out of jail. Realizing Simon never put on the Santa coat, they scramble to find it so that they can restore Christmas spirit and save Christmas. Simon, aware of their plan, sets off to find the coat before them. Simon finds the coat first and intends to destroy it, but before he can, Grace confronts him. Simon realizes the error of his ways and gives the coat back to Scott. He stops mis-using the delivery system, raising Christmas spirit and bringing the elves back. It's a happy reunion to have the Calvins back at the North Pole, but it's Christmas Eve and they still need to deliver presents to the whole world. Scott dawns the Santa coat and turns back into Santa. He gets ready to leave, but instead of going with Noel, this year he takes his family to help on the Christmas rounds. The four board the sleigh and deliver the same Christmas present to everyone - a snow globe that shows your favorite Christmas memory and reminds us all of the true meaning of Christmas. Scott and the family re-take their place as the first family of the North Pole.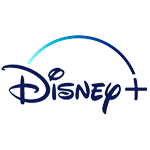 In order to keep our service free we display advertising and may earn affiliate fees for purchases you make on external sites that we partner with.
All content is © 2023 On TV Tonight unless pertaining to advertisers, companies, studios, movies and TV series listed on this site.