@Gina Yei: #WithAllMyHeartAndMore Season 1 Episodes
Find out where to watch Season 1 of @Gina Yei: #WithAllMyHeartAndMore tonight
Season 1 Episode Guide
Episode 1 - @GinaYei
Gina returns to her birthplace, Puerto Rico, to study at the Caribbean Musical Institute, the cradle of reggaeton, with her cousin Lucia. She will have the opportunity of becoming known for her positive messages and her talent for innovation and composition. There, she will meet her idol, Jayden, a young singer who is becoming a rising star in social media. She will also have to face the arrogant Ruby Rubí, the up-and-coming reggaeton idol and leader of the "The Jewels" girl band, who will hate her from the start. But Gina will also meet Manu with whom she will have a great connection, which will be the cause of her first big problem with the worst person to get in trouble with: Mr. One, the famous singer and director of the institute.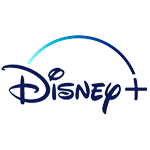 Episode 2 - Welcome to the CMI
Mr. One tells off Gina and Manu. The director explains to Gina—and reminds Manu—that they are there to learn about real Latin music... The greatest rhythm ever created: reggaeton, and that they are not allowed to contaminate it with other rhythms and styles under any circumstances. This threat is also directed at their teachers, especially Assistant Director Hansel, for having allowed the students to go on a rampage of rhythms that are not allowed in the CMI. El Ángel wants to find out who locked him up in Salvador's store and rallies up his friends to help him find the person responsible for it. Ruby will not forgive Gina for having made a fool of her during Freestyle, or for how attracted Jayden is to her, and plans her revenge, but now it will be harder, because Jayden is determined to win Gina Yei's heart and humiliate Manu.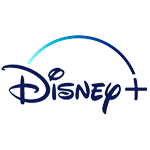 Episode 3 - All the Heart
The closeness between Manu and Gina is obvious to everyone and, despite the difficulties that Jayden and Ruby are causing, they have managed to share beautiful moments. Jayden openly seeks Gina, using all of his charms and rekindling all of the admiration she has always felt for him, even before they met. But Manu's sweetness and charisma, in addition to his talent, make Gina want to be close to him. And close they will certainly be, especially when a class assignment becomes the first song they create together. Gina will compose, he will arrange, both will perform with "All the Heart". Hansel hears the song and thinks that it's the kind of music that should be made at the Institute. Cassandra thinks that Gina is a danger to the school and enlists Ruby's help to stop Gina for good.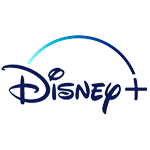 Episode 4 - The Great One Fights Back
Gina and Manu are becoming very close, which is very apparent and begins to upset more than one person. Ruby Rubí can't stand Gina's presence, and by manipulating Vero, she designs a plan with Cassandra publishing a photo of Manu and Gina kissing, to discredit Gina through social media. Jayden tries to get close and tries to get Manu out of his way in order to conquer the "new" girl. Ruby realizes that the best way to hurt Gina is by conquering Manu. Jayden uses Gina's love for skateboarding and invites her for a ride. Manu ends up dumped by Gina, knowing that she preferred to go on a ride with Jayden.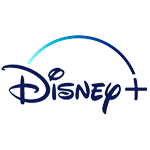 Episode 5 - Mystery D
Cassandra has created a dance test in order to improve Mr. One's staff of dancers. Ruby shows off and expects Gina to make a fool of herself... But, to everyone's surprise, Gina dances reggaeton with real skill. Social media is abuzz with the news that "Mystery D", the most popular anonymous dancer on the Internet, is about to upload a new video... An extreme dance in a never-before-seen place... Jairo comments that no one can compete with "Mystery D" as a dancer which unleashes Cassandra's fury. Lucia is determined to find out who the mysterious woman is and Gina will be by her side. Aurora's behaviors are becoming more and more mysterious and the biggest surprise is that we discover that Salvador—the bohemian water sports instructor—was who she was talking to.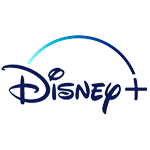 Episode 6 - #Rubynumber1
Although Ruby has been managing to get closer to Manu, she still cannot get him to look at anyone apart from Gina. Ruby Rubí has been feeling blue because she believes that Gina attracts much more attention than her... But Cassandra shakes her up and makes her snap out of it. They plan to shoot a new video clip together, but they need someone as "excellent" as her to feature in order to make Jayden jealous. Ruby tells Jairo that she could be his partner in the new musical and Jairo sees an opportunity to win over the girl he has always liked. But Jayden will not stand idly by because, although he still insists on conquering Gina, he doesn't intend to allow Jairo to take his place.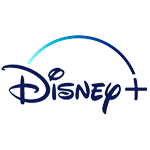 Episode 7 - The Influencer's Show
Worried about the low rating of her show among young audiences, Valentina asks her producer to look for young influencers among the Institute's students to have them interviewed in her show. Gina is among the ones who are chosen, and so are Manu, El Ángel, DJ Noah (separate from Pranks), and of course "The Jewels". In the meantime, Ruby Rubí is working with Jairo on her first solo music video. When Valentina announces the great surprise during her show, Jayden reveals that the young star who will sing is Gina and that she won't be singing with him but with her boyfriend, Manu. Mr. One gets upset when he sees that they sing the song that he banned from the Institute.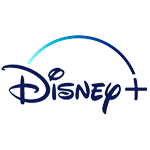 Episode 8 - New Style
Cassandra finds Gina and Manu tampering with Mr. One's video and accuses them of hacking it, but Jayden defends them, to everyone's surprise. In the meantime, Ruby Rubí, prepares to launch her new solo music video at a beach event with help from "The Jewels". Gina explains to Jayden that, with Manu, they want to improve Mr. One's song and music video. This gives Jayden an idea to help his father. Manu worries about how close Gina and Jayden seem, but she explains that there is nothing to worry about and tells him to trust her. Vero still has hopes of attracting Manu's attention which leads her to make a huge mistake and endanger her own life.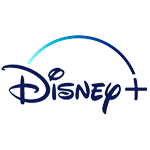 Episode 9 - The Return
Vero was about to drown in the sea, but Gina, Manu and Salvador manage to rescue her. Mr. One wants to thank them, but Salvador has disappeared. The beach event organized "The Jewels" continues and Jayden pushes for Mr. One's video to be re-released in a new version edited by Manu and Gina. This time the song is a great hit! Gina has a conversation with her mom about her troubles when suddenly Mr. One shows up at the Pizzeria del Puerto to thank Gina for everything she has done for his song. Gina is surprised to learn that her mom and Mr. One not only know each other, but were also very close friends in their youth. Jayden and his mom organize a surprise for Ruby and premiere Ruby's song on Valentina's show. Lucia talks to Gina because she thinks she found out who Mystery D. Jealous of how close Jayden and Gina seem, Manu tells her she wants to spend some time apart. Later, Gina tells Manu that she would rather they break up altogether. Jayden tries to make up with Ruby Rubí but Cami's envy leads her to hatch a plan with Jairo to bring apart the queen of Las Joyas and the son of Mr. One. Gina receives a clue that gives her hope: a photo that suggests that her father is still alive. She is determined to find him. Ruby Rubí accuses Jayden of being fake and breaks up with him. Jayden is determined to find out who set him up.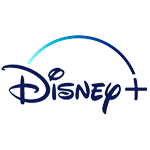 Episode 10 - Taking Control
Manu remembers his mother, who he sadly lost to cancer, and sings a beautiful song full of emotion and nostalgia in her honor. When Vero, Ruby Rubí, and Gina hear this, they show their solidarity with him and sing along with him showing their sincere friendship. Jayden, Fabián, and Adrián are suspicious of Cami and organize an elaborate trap to find out the truth about her. The competition for the best video of the Institute begins. Gina and Manu team up to sing a duet, which worries Jayden and Ruby Rubí. Gina has one brief moment of happiness when she receives a new clue from her father... but this time it comes with terrible news.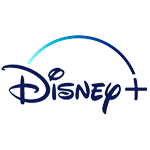 Episode 11 - We Want to Know
Concerned about the competition that Gina and Manu represent, Jayden and Ruby Rubí join forces and ask Vero and DJ Noah for help making their music video. The clue Gina received was a picture that indicated her father was dead. However, she is still determined to learn the truth. She seeks out Valentina and asks her if she knew him. Cassandra makes Ruby Rubí and Jayden see that they must come up with a plan or else Gina, paired with Manu, will win the competition and become the official image of the Institute. El Ángel and Manu have a fight due to Jairo's bad influence. They challenge each other to compete in the beach festival. Gina confesses to her mother that she feels her father is alive and that she is determined to find him. The students anxiously await the outcome of the competition. Convinced by Cassandra, Ruby and Jayden influence them to demand the results. In the midst of this chaos, teachers urge Mr. One to finally make a decision. Cassandra pushes for the winners to be Jayden and Ruby, but Valentina says everyone deserves a chance and stands up for Gina and Manu. Mr. One has an important decision to make...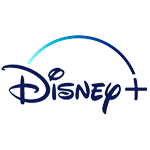 Episode 12 - I'm Back
Once a year, the Institute celebrates its anniversary with the "Puerto Rico Beach Festival" and Jayden is determined to achieve three things: Represent the CMI, humiliate Manu in kitesurfing, and conquer Gina's heart. Ruby Rubí teams up with Cassandra to win all the competitions, she doesn't want Gina to take any of her places. And everything will start in the sea... Gina, Manu, and their friends will have to fight very hard to win and make it to the musical competition... Will they make it?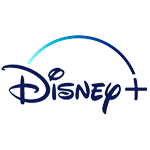 In order to keep our service free we display advertising and may earn affiliate fees for purchases you make on external sites that we partner with.
All content is © 2023 On TV Tonight unless pertaining to advertisers, companies, studios, movies and TV series listed on this site.