Kiss Sixth Sense Season 1 Episodes
Find out where to watch Season 1 of Kiss Sixth Sense tonight
Season 1 Episode Guide
Episode 1 - Episode 1
Hong Yesool is the best account executive on Planning Team 1 at Zeu Ad, who is making her way up as a project manager. Her success draws the jealousy of many and holds her in check. But one real trouble in her life is her superior team chief Cha Minhu. He has high standards, is very particular, and is kind of nuts. His nasty criticism, rebukes, and humiliation of Yesool, during the Billy Bed Project in which she was project manager, are nonstop. To escape from Minhu's grasp, she tries to display her abilities at her job. However, she ends up proving another ability that she has. It is the ability to see the future when she kisses somebody.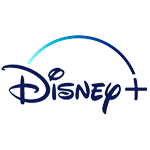 Episode 2 - Episode 2
Yesool sees herself in the future, naked in bed with Minhu, kissing and cuddling. Yesool is incredulous of this absurd future and goes into denial of her ability by focusing on her project for Billy. However, signs start to lead up to the future she has seen. She tries kissing Minhu once again to confirm her inconceivable future.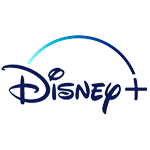 Episode 3 - Episode 3
Yesool gets caught attempting to kiss Minhu. The situation gets increasingly complicated, and her cousin Howoo declares that Minhu must like Yesool. Once Yesool hears this, every single move Minhu makes gets on her nerves. She then sees a future where Minhu gives her a ring and asks her out during the anniversary banquet. Yesool refuses to be bossed around by her visions, so she waits for Minhu to confess his feelings at the anniversary banquet, which leaves her dumbfounded at the moment of his confession.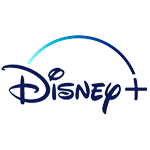 Episode 4 - Episode 4
Yesool gets drunk and tells Minhu about her ability and that she saw them sleeping together in the future. Minhu does not believe her and even humiliates her. Yesool becomes riled and declares that she will prove it to Minhu. On the other hand, Pilyo joins the Mopix Project, a new project for Planning Team 1. Yesool is now stuck between her ex-boyfriend, Pilyo, and her boss, Minhu, but something ominous seems to go on between the two men.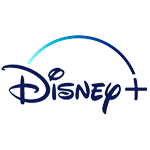 Episode 5 - Episode 5
Minhu comes to believe in Yesool's ability. He tells her that they can sleep together under one condition. Yesool does not get to hear his condition when Jiyoung appears. Left in a tough position, Yesool sets up a date with Pilyo to avoid Minhu. However, Yesool deals with a tougher question from Pilyo.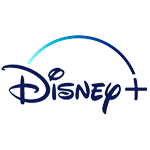 Episode 6 - Episode 6
Minhu saves Yesool from a burglar in her house. The new design for Mopix is leaked and Yesool takes full responsibility and gets temporarily transfered to Planning Team 2. Pilyo and Minhu, both concerned, go over to Yesool's place. The two get drunk and wasted, leaving Yesool with no choice but to bring Minhu back to her place. She wants to confirm that incredulous future once more.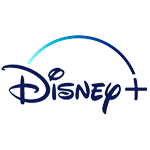 Episode 7 - Episode 7
Yesool is flustered to see Minhu's unchanged attitude. They head to a hotel and write up a contract for their relationship, and terms of physical contact. The more she gets to know Minhu, the sexier he seems. Furthermore, Yesool rises to the occasion and returns to the Mopix Project. Meanwhile, someone discovers Yesool and Minhu's private contract.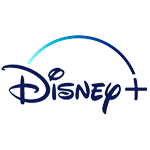 Episode 8 - Episode 8
Yesool is puzzled that Pilyo knows her secret. Yesool traces her memories back to their breakup. Yesool had broken up with Pilyo because she saw him living happily with another woman in the future. She questions if it had been a misunderstanding. The Mopix ad shoot begins on Jeju Island. The air between the Yesool, Minhu, Pilyo, and Jiyoung becomes complicated. When Yesool is left alone, a strange car begins to follow her.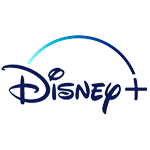 Episode 9 - Episode 9
Minhu saves Yesool once again and suddenly makes an absurd confession: he would collapse whenever he kisses someone, but not when it is with Yesool. She grows evermore curious about Minhu before he makes yet another absurd confession. They both decide not to hide anything from each other. Minhu goes to the police station without Yesool's knowledge, and Yesool goes to meet Pilyo.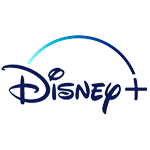 Episode 10 - Episode 10
Yesool and Minhu spend an intimate night together and gain deeper understanding of each other's abilities and pains. Yesool proposes a "Five Senses Romance Plan" to further their romance. They get more passionate, dating at the office; although, Minhu's first love keeps getting on her nerves. When Yesool kisses Minhu again, she sees a future she did not hope to see.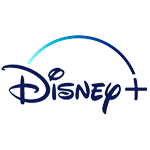 Episode 11 - Episode 11
Yesool is shocked by another future, where a recurring dark shadow begins to close in and threatens Yesool and Sara. As Yesool and Minhu piece together the hints, Minhu goes to track down the culprit, while Yesool goes on their last date to protect Minhu. Yesool tries to change the future for the first time. She wakes up in a familiar yet strange place, and memories she has forgotten flood back to her.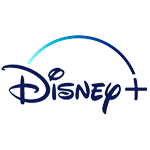 Episode 12 - Episode 12
Yesool's memories have come back. She takes care of Minhu while he regains consciousness. But Minhu's memories are gone, and so are their powers. Six months later, they are an ordinary man and woman in an ordinary romance. The ending looks nasty, as they fight and break up repeatedly. Can they continue to stay in love?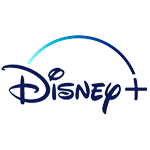 In order to keep our service free we display advertising and may earn affiliate fees for purchases you make on external sites that we partner with.
All content is © 2023 On TV Tonight unless pertaining to advertisers, companies, studios, movies and TV series listed on this site.