Lost Man Found Season 1 Episodes
Find out where to watch Season 1 of Lost Man Found tonight
Season 1 Episode Guide
Episode 1 - Episode 1
Satoru Matsudo instantly grew fascinated with acting when he attended a play as a high school student. When a woman he encounters at a singles mixer advises him that moving to Tokyo is the only route for an aspiring actor, he takes the words to heart and leaves his hometown of Nishinomiya, Hyogo Prefecture, to live with his childhood friend Sugita in Omotesando. However, he finds himself without money or contacts, and struggles in the urban jungle. That is until Satoru finds an airplane ticket under a vending machine, which leads to a mysterious encounter with the ticket's owner, Yamamura, who introduces herself as the president of her own company. Satoru's days as an actor begin in an unusual fashion as he practices on the catwalk surrounded by fashion models.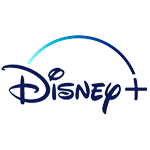 Episode 2 - Episode 2
Satoru falls in love with his co-worker Tabata, but when he asks her out, she holds off on answering him immediately. Satoru begins taking lessons from Hirayama, a London-trained acting coach. However, the coach harshly criticizes his flimsy acting and terrible diction. At the suggestion of the agency's president, Yamamura, Satoru signs up for several auditions to learn what he lacks as an actor. Satoru uses the momentum of appearing in a movie to ask Tabata to give him an answer, but she instead surprises him with an unexpected truth. After this experience, Satoru receives an unexpected offer.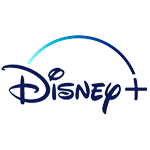 Episode 3 - Episode 3
Satoru is ordered by the agency's president, Yamamura, to chauffer the popular actress Haruka Igawa. Known as the queen of the "soothing-type" models, Igawa's popularity is booming. Satoru calls her by a codename to ensure her safety as he drives her to the sets of TV dramas, commercials, and modeling shoots. Haruko struggles with the dichotomy between public perception of her and her true personality. Meanwhile, Satoru appears in a movie as a prisoner and is hit with a harsh reality. While Haruko considers ending her acting career at Yamashita's apartment, Satoru goads Sugiura to share how incredible Haruko is. Chaos grip the scene as Sugiura steps into the room.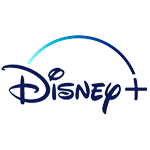 Episode 4 - Episode 4
Three years have passed since Satoru relocated to Tokyo, but his acting career has yet to take off. In the meantime, he has been placed in charge of training a new employee, Yui, at the video rental shop where he works part-time. The easy-going Yui admires Satoru, and they have fun conversing with one another, but Satoru suffers a light shock when he learns that the Okinawa native is living in Tokyo with her boyfriend, an ex-boxer. Despite this, on the night of Satoru's twenty-seventh birthday, he skips out on his plans with Haruko to take Yui out for dinner. In the heat of the moment, Satoru awkwardly confesses his feelings to her, and Yui reciprocates. Things seem to be going well between them, but several days later, the two find themselves confronted by Yui's boyfriend.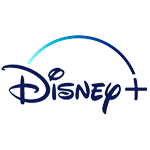 Episode 5 - Episode 5
Satoru travels to his hometown with Yui to visit his sick grandmother. While there, his father forces him to reach out to his estranged older brother. Satoru also reunites with his friends Sugita and Nomoto, who are now married. Upon return to Tokyo, Satoru does his best at auditions, but his efforts are met with no luck. That is, until he tries out for a particular role that will change his life forever.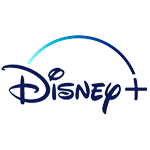 Episode 6 - Episode 6
With a plan to propose to Yui after returning from shooting a period film in Kyoto, Satoru finds himself attracted to an actress with whom he shares a kiss scene. While Yui realizes being married to an actor will be no easy task, she and Satoru still tie the knot. A few years later, they settle down with a child, and Satoru finds out his latest project will be released internationally, prompting him to study English. One day, he receives a surprise call from the United States. He is informed of his brother's situation and demanded to come to America to accompany his brother home.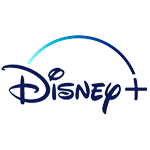 Episode 7 - Episode 7
Satoru learns that his brother Takeshi has collapsed from a stroke, and flies to Kalamazoo, Michigan at the hospital's request. Though the brother's reunion is a first time in fifteen years, Takeshi's refusal to return to Japan, along with his long years of absence without contact, leaves Satoru enraged. Seeking to understand his brother's life in America, Satoru is introduced to Adrian, a mysterious woman who may hold the answers.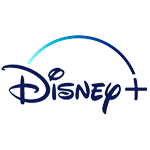 Episode 8 - Episode 8
Satoru learns about Takeshi's time in the States from Adrienne, a woman who had lived with him for several years. After accidentally losing the one-million-yen gift from his grandmother, Takeshi lost his means of staying in America. That is when Adrienne introduced him to the restaurant where he would work. Takeshi, who had always found Japan's close-knit community suffocating, grew to love the diversity in America. When Adrienne found herself about to become a single mother, Takeshi decided to support her and her son. Finally, Satoru understands why Takeshi never returned to Japan. Satoru sends a photo to his parents and promises Takeshi that he will come for him in two months. Meanwhile, Satoru's parents cannot process the thought of suddenly welcoming their long-lost son home.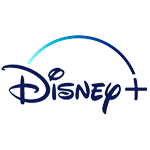 Episode 9 - Episode 9
While Satoru practices his lines for Shin Godzilla, his father Heizo visits, hoping to find Kiku, who left home after a fight. For the first time in a long while, Satoru and Heizo share drinks and discuss the father-son battle that led Takeshi to leave for America. After a short stay, Heizo returns to Hyogo and Satoru is determined to travel to the U.S. again - this time to bring his brother home. When Satoru arrives, he sees Takeshi doing an aggressive rehab routine. Before his diagnosis, Takeshi lied about being a professional baseball player and promised to show an incredible pitch to a group of bullies. Satoru decides to stand on the ballfield disguised as his own brother.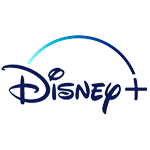 Episode 10 - Episode 10
With a magic baseball designed by their engineer father, Satoru, disguised as Takeshi, throws a powerful pitch that Sean astonishingly manages to hit for a home run. Meanwhile, Takeshi's network of friends helps him to obtain a passport for the flight back to Japan and to clear his medical bills. Takeshi and Satoru receive a grand send-off and reminisce on Takeshi's fifteen years in the U.S. as they prepare to return to Japan. Upon arrival back home, Takeshi reunites with his parents and is placed in their care for treatment. Months later, Satoru is struck by a stream of tragic news that causes him to reflect on his family and his past.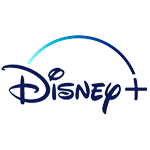 In order to keep our service free we display advertising and may earn affiliate fees for purchases you make on external sites that we partner with.
All content is © 2023 On TV Tonight unless pertaining to advertisers, companies, studios, movies and TV series listed on this site.