One Dollar Lawyer Season 1 Episodes
Find out where to watch Season 1 of One Dollar Lawyer tonight
Season 1 Episode Guide
Episode 1 - Episode 1
A fierce court battle takes place with one-dollar defense lawyer Cheon Jihun, hero to the underprivileged. He represents a client with four records of pickpocketing. The man insists he is wrongly accused. But prosecutor Baek Mari strongly suspects his guilt. Jihun applies for a jury trial and submits crucial evidence to appeal to the jury's hearts.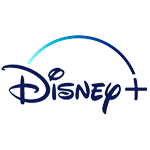 Episode 2 - Episode 2
After the court battle, Mari becomes an assistant attorney at the law firm Baek. But her grandfather Baek Hyeonmu tells her she can only become an attorney after working as Jihun's assistant for two months. The two argue, but Mari eventually joins the team. Then a child named Gunwoo visits Jihun's office and requests Jihun to defend his grandfather, a security guard. Jihun goes to the apartment and runs into Cheon Yeongbae on a power trip. After kicking up a fuss, Jihun entrusts Mari with a case related to it.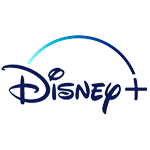 Episode 3 - Episode 3
Mari joins Jihun's defense. But she cannot understand why Jihun is making a big deal out of a simple case. Meanwhile, Jihun meets President Mo in prison to have a secret talk. As Mari strives to find Cheon Yeongbae's weakness, another victim shows up. Mari and Sa Mujang prepare to overturn the situation. And with Jihun's wits, the case takes an unexpected course.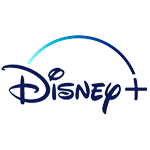 Episode 4 - Episode 4
Jihun is asked to take on a parricide case. Mari and Sa Mujang advise him to decline the request as the case is shockingly brutal. But Jihun reluctantly agrees to defend the man who may have murdered his parents. Jihun's team must now dig for the truth and prove that the defendant's father is alive to assert his innocence.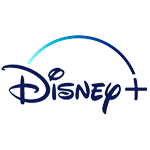 Episode 5 - Episode 5
Jihun's team searches the house of the missing painter. There, they run into Prosecutor Seo Minhyeok and witness a secret meeting between the plaintiff and the housekeeper. The case gets even more confusing when Jihun encounters a painter's posthumous work, but finds crucial evidence to reveal the truth.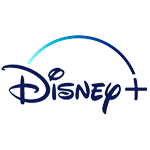 Episode 6 - Episode 6
The case of the murdered painter concludes. Jihun visits a woodland burial ground and speaks forlornly. Meanwhile, Mari finds Juyeong's photo in the desk drawer and gets curious about Juyeong and Jihun's relationship. Mari meets Yejin and asks about Jihun's past as a prosecutor. The zealous prosecutor Jihun's story unfolds.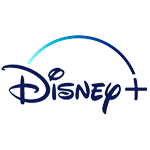 Episode 7 - Episode 7
Prosecutor Jihun battles with a lawyer, Lee Juyeong, and feels subtle chemistry with her. Meanwhile, he investigates the JQ Engineering & Construction slush funds. As Jihun digs deeper into the case, he meets a highly esteemed lawmaker involved in the JQ's bribe scandal and suggests he reveals the truth.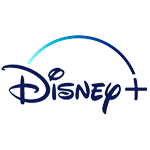 Episode 8 - Episode 8
Jihun despairs after witnessing the lawmaker's death. Juyeong comforts him and their relationship develops. Meanwhile, Juyeong quits the law firm Baek and opens her own office. Thanks to her, Jihun also overcomes pain and searches for the meaning of life again. Juyeong has her first client and everything seems perfect. But soon, misfortune knocks at their door.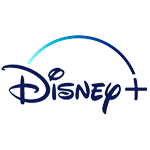 Episode 9 - Episode 9
Mari warns of a scam to Sa Mujang when he decides to buy a second-hand car. Sa Mujang brags he is not the type to get cheated. Nevertheless, the car dealer dupes him. Jihun and Mari disguise themselves as buyers to meet the crooked dealer, and sense that a big organization is involved.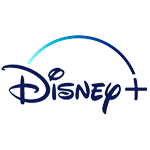 Episode 10 - Episode 10
A mysterious man named Kim Soonho visits Jihun's office. Jihun suspects his client is connected to a past incident and begins to track him with Mari and Sa Mujang's help. Meanwhile, Minhyeok still has doubts about CEO Kim Sungwook's death, although the case has been concluded as a suicide. Minhyeok proceeds with the investigation with Yejin's help. Despite having different goals, Minhyeok and Jihun realize they are heading in the same direction.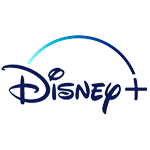 Episode 11 - Episode 11
Jihun chases Cha Minchul and witnesses him having a secret conversation with Baek Hyeonmu. Minhyeok and Yejin continue their pursuit of the truth, despite the order to end the investigation. One year later, Mari becomes an ace lawyer at law firm Baek. She grieves over Jihun's sudden disappearance but runs into a figure resembling Jihun.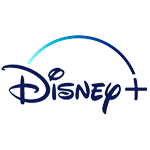 Episode 12 - Episode 12
Jihun and Mari visit Cha Minchul's office and try to provoke him into revealing the truth. Although Mari is worried about him, Jihun vows Jooyoung's revenge with the help of the law. Meanwhile, Minhyuk, who joined the law firm Baek, witnesses the shocking atrocities of the JQ Group CEO. Minhyuk joins the team to help bring the truth to light.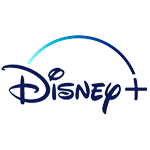 In order to keep our service free we display advertising and may earn affiliate fees for purchases you make on external sites that we partner with.
All content is © 2023 On TV Tonight unless pertaining to advertisers, companies, studios, movies and TV series listed on this site.