Santa Evita Season 1 Episodes
Find out where to watch Season 1 of Santa Evita tonight
Season 1 Episode Guide
Episode 1 - That Woman
July 26, 1952: After much suffering, Eva Duarte de Perón passes away. Her corpse is embalmed with the intention of holding a public viewing in a mausoleum that was ultimately never built. In 1955, a military coup overthrows President Perón's government; the dictatorship fears that Evita's corpse could unite the country against them. They task Colonel Carlos Eugenio de Moori Koenig, Evita's former personal aide, to get rid of the body. In 1971, journalist Mariano Vázquez is seeking to find out the truth of what became of Evita's corpse: where was it hidden for 16 years and who this woman — equally feared and loved — really was. His research into Koenig, however, brings immediate threats into his life.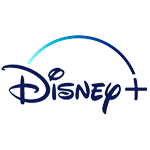 Episode 2 - Four Graves for Eva
1971: Despite being assaulted, Mariano intensifies the search for Evita's corpse. Upon delving into Eva's past connections, Mariano learns about key moments in her life: the death of her father; the humiliation of being a born out of wedlock; her dream of becoming an artist and her arrival at the age of 15 to the capital at the behest of Magaldi, a much older and acclaimed singer. 1955: Koenig tasks three officers to remove Evita's body from CGT offices. But the plan suffers setbacks and the Colonel is unable to complete his assignment -- Evita's corpse is left dangerously wandering around the city inside a military van.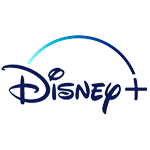 Episode 3 - Thanks for Existing
1971. Mariano and his wife Irene argue over the investigation... she senses that they might be in danger. A return to their apartment one night validates her fears. Mariano, however, has no intention of letting up, and instead lines up secret interviews with those who knew Evita best. 1955: Colonel Koenig grapples with the realization that there's a traitor in his ranks.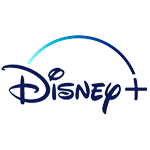 Episode 4 - A Perfect Wife
1971: Knowing that their lives are in danger, Irene makes arrangements to leave the country, but Mariano's last-minute refusal brings the couple to a breaking point. His investigation uncovers a bloody tragedy in 1955 prompted by Evita's errant corpse. 1955: Colonel Koenig agrees to hide the corpse in the attic of Arancibia's house, unaware of his subordinate's increasing fixation with the deceased. Arancibia's wife, who is 6-months pregnant, is alerted by her husband's strange behavior and sneaks up to the attic to find Evita's naked body. Arancibia mistakes her wife for a thief and shoots her. Koenig, who has his personal obsession with the body of "that woman", covers up the tragedy, thus protecting himself from having the body taken away, which is once again left wandering inside a military truck. 1945: Perón is detained after being forced to step down from the Ministry of Labor, leaving Evita dismayed. Perón is eventually released thanks to the pressure exerted by workers, unions and a crowd filling the Plaza de Mayo. Perón, knowing he is on his way to becoming president, asks Eva to marry him.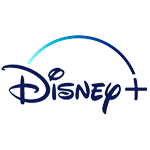 Episode 5 - Puppé
Mariano discovers that after the tragedy at Arancibia's house, Evita's body was taken to the Rialto cinema. He also learns that the cinema is connected to Cifuentes, a militiaman with ties to Moori; Cifuentes arranges to take Mariano to meet the Colonel, or what's left of him. 1955: Koenig leaves the body under the care of El Chino Astorga, the Rialto's projectionist. Astorga remembers Eva from a different time, from 1948, when he stood in the endless line at the Eva Perón Foundation to ask for help; but far from receiving help that day, Astorga loses a piece of what he loved the most. Despite Astorga's safeguarding, the Colonel's enemies are able to locate where they are hiding the body. The corpse has to be moved once again.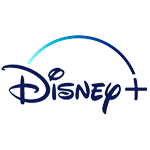 Episode 6 - Person
1971: Mariano comes face to face with Colonel Koenig, seeing that alcohol has all but erased the man he used to be. Willing to tell "his truth", Koenig recounts the attack on his family and how he was released from the responsibility of taking care of the body. Tormented by his memories, the Colonel reveals his history of working for Evita in 1948, and becomes inspired when detailing their closeness and the First Lady's success with the women's suffrage movement. Mariano hears first hand the love and hate the Colonel has for Evita. Partially fueled by a couple of whisky bottles, the intense interview opens the door to Koenig's most personal ghosts. Eventually, Koenig sets out onto the streets — drunk and delusional — in search of a past that has been gone for decades.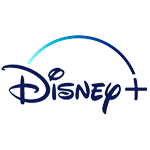 Episode 7 - Santa Evita
Mariano convinces Koenig to tell him, before dying, where he buried Evita after regaining possession of the body. But the story isn't finished just yet. A few days later, as Mariano is searching Koenig's office, he is confronted by two of Koenig's subordinates who reveal the truth. Mariano learns the details of how Evita's body was taken to Italy and buried in Milan, where it was kept hidden for 14 years. Evita's body is finally returned to her husband, Juan Domingo Perón, on September 3, 1971 at Puerta de Hierro, Madrid, bringing to an end a sinister journey that lasted 16 years.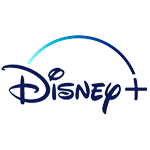 In order to keep our service free we display advertising and may earn affiliate fees for purchases you make on external sites that we partner with.
All content is © 2023 On TV Tonight unless pertaining to advertisers, companies, studios, movies and TV series listed on this site.