Sesame Street Season 38 Episodes
Find out how to watch Season 38 of Sesame Street tonight
Season 38 Episode Guide
Episode 1 - A New Helper At Hoopers Store. Episode 4136
Gordon and Susan's nephew Chris has moved to Sesame Street, and he's on the hunt for a new job. He meets some zany employers, including The Count, Cookie Monster, and Horatio the Elephant, but which job will be right for Chris? Also in this episode: Matt Lauer demonstrates the word "newspaper." Brought to you by the letter Y and the number 5.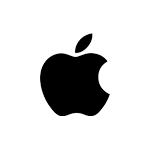 Episode 2 - Elmo's Favorite Book. Episode 4138
Elmo wants to read his favorite book to Telly, but Telly is busy playing with his train set. Can the friends do both things at the same time? Also in this episode: Richard Belzer (Law & Order) presents the word "lazy." In "Meal or No Meal," contestants try to guess which dish has a healthy meal under the lid. Brought to you by the letter L and the number 14.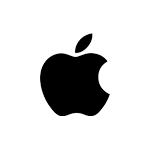 Episode 3 - The Pretend Tricycle. Episode 4141
Elmo is having fun riding his tricycle, but when Big Bird wants a turn, the tricycle breaks! While he waits for his tricycle to be fixed, Elmo uses his imagination to keep the fun going. Also in this episode: Alec Baldwin (30 Rock) rides his tricycle through Sesame Street. Grover has borrowed The Amazing Mumford's cape to become a magician. Brought to you by the letter R and the number 8.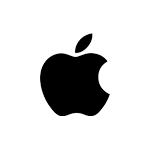 Episode 4 - Baby Bear....Triangle Lover of the Day? Episode 4144
Telly is a shoe-in to win the title of Triangle Lover of the Day—or is he? Baby Bear has lots of ideas for the Triangle Lover's Club, making him the new favorite to wear the crown. Who will win, and how will the other take the news? Plus: Kelly Ripa demonstrates the word "frustrated," and in "Dancing with Triangles," contestants dance with their favorite shapes. Brought to you by the letter J and the number 13.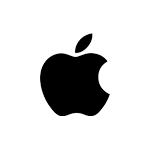 Episode 5 - Fairy Tale Emergencies. Episode 4145
Prairie Dawn presents a Fairy Tale News special report: The Three Little Pigs prepare for a visit from the Big Bad Wolf, Humpty Dumpty demonstrates his special safety helmet, and Baby Bear uses his "Porridge Detector Protector" to alert him when Goldilocks is near. Also in this episode: NFL quarterback Chad Pennington demonstrates the word "prepared." Brought to you by the letter S and the number 1.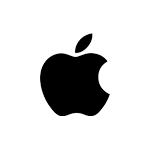 Episode 6 - Elmo's Letter to Abby. Episode 4148
When Rosita gets a letter from her abuelita, Abby Cadabby realizes that she's never received a letter from anyone! Elmo decides to write a letter to Abby himself. All he needs is some paper, crayons, and someone to help him write all the words (except his name). Also in this episode: Christopher Meloni (Law & Order) talks about mail. Brought to you by the letter X and the number 15.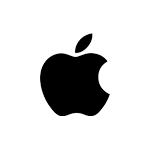 Episode 7 - 1,2,3 and 4 Friend Song. Episode 4149
Big Bird and Elmo have a special "2 friends" song to sing, but when Abby wants to join in, they have to turn their 2 song into a 3 song. Can the Three Little Pigs help them out? Also in this episode: Charles Gibson wants to explain the word "predicament," but he can't find his glasses. Country music duo Sugarland sings "Songs" with Elmo. Brought to you by the letter T and the number 3.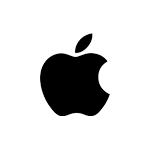 Episode 8 - Gordon Golfs On Sesame Street. Episode 4150
Gordon sets up a miniature golf course on Sesame Street, and Telly adds a hill, a water hazard, sand traps, and even wind—just like a real golf course. Let the games begin! Also in this episode: The Dixie Chicks sing a song about the letter B with Big Bird, Bert, and Baby Bear. Brought to you by the letter B and the number 18.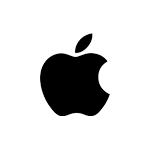 Episode 9 - Maria the Chicken? Episode 4153
When Zoe and Rosita find Abby's magic wand, they try to use magic to help out at the Fix-It Shop. But—oops!—they may have accidentally turned Maria into a chicken! Also in this episode: Ice T talks about words that rhyme, and Jamie Foxx sings the alphabet song with Elmo and a fox. Brought to you by the letter V and the number 6.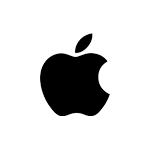 Episode 10 - Elmo Learns About Growing Up. Episode 4158
Elmo is jealous of all the attention Gina's baby Marco gets, so he pretends to be a baby, too! How will Gina take care of two babies? Also in this episode: Sarah Jessica Parker demonstrates the word "sigh," and Papa Bear and Baby Bear sing about bear hugs. Brought to you by the letter A and the number 16.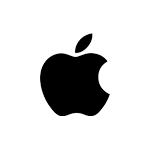 Episode 11 - Rosita Is Jealous of Abby. Episode 4159
Rosita and Zoe have plans to play hide-and-seek. Abby wants to join, but when she keeps finding other games to play first, Rosita becomes frustrated and storms off. Will the friends make up and play hide-and-seek? Plus: Cuba Gooding Jr. demonstrates the word "angry," and percussionist Evelyn Glennie auditions for Oscar's Grouchketeer band. Brought to you by the letter D and the number 17.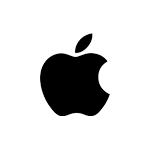 Episode 12 - Grouch News Network. Episode 4160
Oscar the Grouch reports for GNN: Grouch News Network. Today's top story is the elephant stuck in Maria's bathtub! Plus, Cookie Monster has some "breaking" news, Slimey digs up some dirt (literally), and Grundgetta would rather watch POX News. Also in this episode: Tyra Banks demonstrates the word "struggle," and Anderson Cooper reports for GNN with Walter Cranky and Dan Rather-Not. Brought to you by the letter G and the number 9.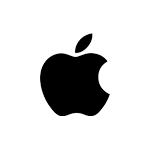 In order to keep our service free we display advertising and may earn affiliate fees for purchases you make on external sites that we partner with.
All content is © 2023 On TV Tonight unless pertaining to advertisers, companies, studios, movies and TV series listed on this site.