Small & Mighty Season 1 Episodes
Find out where to watch Season 1 of Small & Mighty tonight
Season 1 Episode Guide
Episode 1 - Episode 1
The crafty and avaricious lawyer Liu Lang is hired to defend a food safety case for a big food corporation. He harbors hatred for the rookie, idealist, defense lawyer Lin Xiao-yan, who returns the same feelings due to Liu Lang's cheap shots. One day, a five-year-old boy shows up claiming to be Liu Lang's son. Liu Lang is incredulous. Meanwhile, Liu Lang tries to mislead Xiao-yan. However, the rookie lawyer finds a crucial piece of evidence and fights back, much to Liu Lang's dismay.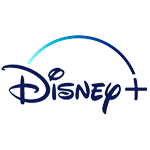 Episode 2 - Episode 2
The food safety case is spinning out of control as more evidence points out against the corporation. Liu Lang becomes the scapegoat, loses his job and needs to compensate a large sum. Blackmailed all over the Internet and rejected by all the major law firms, Liu Lang is desperate and broke. He keeps looking for job opportunities and tries to contact all of his ex-girlfriends, hoping to find the mother of Liang-liang.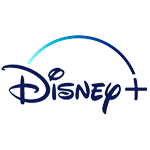 Episode 3 - Episode 3
Liu Lang can no longer afford his luxurious bachelor pad, so he takes Liang-liang with him to look for a cheap alternative to live in. He plays the "poor single dad with a little kid" card and successfully finds an apartment. The landlord is a single father himself. Meanwhile, Xu Da-en helps Liu Lang with an interview at a small and run-down law firm called Chu Hsing.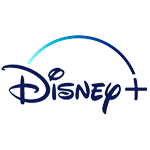 Episode 4 - Episode 4
Lin Xiao-yan is short on evidence that she can use to sue the owner of the construction business. Liu Lang is disinterested in the case and does not try to help her unless she pays. However, he does find breakthroughs for her, as well as issues with serious overtime and the unfair treatments of the labor workers. He sees workers have to put up with working in unsafe environments just to make ends meet. Then a true friendship results in a tragic death.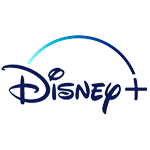 Episode 5 - Episode 5
Liang-liang is sent to kindergarten as a way for Liu Lang to also get away from him. Being cheap and calculated, Liu Lang finds a kindergarten that he deems a good value for money. However, the enrollment is only the start of a series of disasters. Liang-liang begins exhibiting signs of distress. Liu Lang finds out unfortunate things about the kindergarten and becomes determined to bring it down with Xiao-yan's help.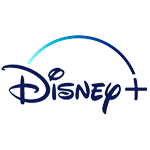 Episode 6 - Episode 6
Liu Lang's investigation leads to Liang-liang's isolation in kindergarten. But Liu Lang uses Liang-liang's help to collect more evidence as more kids become victims of this reckless kindergarten. Paternity test results arrive and Liu Lang must decide what he wants to do with Liang-liang.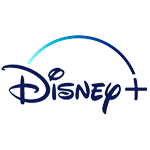 Episode 7 - Episode 7
Dr. Lin sees an unconscious man on the road and tries to revive him with CPR.Cases of medical disputes are on the rise, and doctors are finding it hard to do their jobs. Lin Xiao-yan investigates Dr. Lin's past and why he is suffering from depression.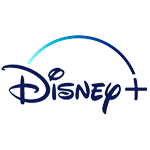 Episode 8 - Episode 8
Dr. Lin considers quitting as a doctor altogether. Xiao-yan encourages him to stand up for himself and fight for his dignity. Liu Lang, however, holds a completely opposite opinion. Xiao-yan visits the remote village where Dr. Lin used to work and learns the truth about what happened years ago. Meanwhile, the clock is ticking for Liu Lang to show up to the talent competition.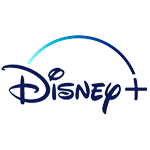 Episode 9 - Episode 9
A famous influencer couple, Mr. and Mrs. Tung, are getting a divorce. Liu Lang and Xiao-yan decide to help Mrs. Dong, but Liu Lang cares more about money he can potentially make from this case. Xiao-yan realizes that Mrs. Tung might still be deeply in love with her husband.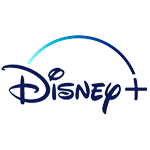 Episode 10 - Episode 10
Mr. Tung gets increasingly hostile and verbally criticises Mrs. Tung, which drives her to the brink. Mr. Tung also accuses Mrs. Tung of having an affair and demands hefty compensation. Liu Lang and Xiao-yan once again work together to resolve their differences as they need to make their final decision. Meanwhile, Nicole's school friend visits her to ask for dating app guidance.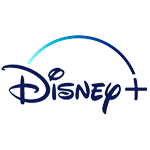 Episode 11 - Episode 11
A video of celebrity Lian Yan-fei hurting dogs is circulating on the internet and her reputation is in jeopardy. She loses her endorsements and hits rock bottom. Meanwhile, Liang-liang shows signs of trauma that gets the headmistress' attention. Worried about having to send Liang-liang to social service, Liu Lang, Xiao-yan, and Liang liang stage an act to deceive the headmistress.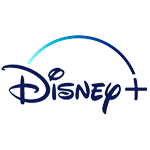 Episode 12 - Episode 12
Liking pets is now a yes or no question. If you dislike pets, then you are cold and heartless. Thanks to the endless cheap shots from the opposition, everyone thinks Lian Yan-fei is cold and heartless. It has become increasingly difficult for Liu Lang to turn the table. Meanwhile, the headmistress sees through the deception.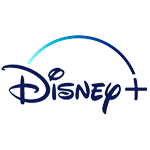 Episode 13 - Episode 13
A food tycoon, Chou Yong-ze, has a falling-out with his younger brother Chou Yong-hwa. Yong-hwa suspects someone has been stealing from the company and tunneling the money to a charity. Yong-hwa has not seen or spoken to his brother in years and he is worried that his brother might be in danger. But the more they look into it, the more they become suspicious of Yong-hwa, deducing his dishonesty.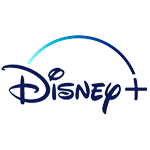 Episode 14 - Episode 14
Liu Lang and Xiao-yan deduce that the charity is, in fact, a legitimate one and has been helping many young dropouts in learning new skills and get jobs. Lim You-wei has not been stealing from the company either. Suddenly, Chou Yong-ze appears in the public eye but is somehow acting strange. Meanwhile, something dark from Nicole's past haunts her.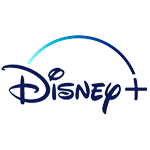 Episode 15 - Episode 15
A child prodigy Su Yi-hao shows up at Chu Hsing and demands to hire Liu Lang because he wants to sue his parents. Su Yi-hao feels suffocated by the arrangements his parents made for him and he only wants to play music and disown his parents. This time, Liu Lang stands on the parents' side while Xiao-yan tries to understand the reasons behind Su Yi-hao's drastic measures.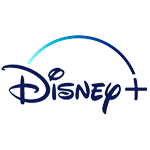 Episode 16 - Episode 16
The expectations of the parents have come to mount pressure on the kids. It is unknown if the parents do it for the sake of their children. Su Yi-hao caves in and returns home, but he suffers mentally and engages in self-harm. Only Xiao-yan understands the strain Su Yi-hao is going through. Finally, the mysterious man who has been following Liu Lang and Liang-liang reveals himself.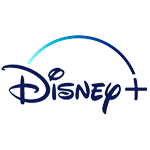 Episode 17 - Episode 17
Liu Lang has a falling-out with Xu Da-en. The facemask factory investigation scam victims come to Chu Hsing seeking a lawsuit against Xu Da-en. Liu Lang decides to represent these victims despite Nicole and Xiao-yan's discouragement. Liu Lang investigates the investment and realizes a tangled web of conspiracies.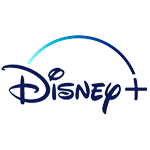 Episode 18 - Episode 18
The friendship of Xu Da-en and Liu Lang is irreparable at this point. Liu Lang tries to teach Xu Da-en a lesson, not to waste money on investigating useless products, but now Xu Da-en might be in some serious trouble. Liu Lang's research leads to Nicole's ex-boyfriend, Zhang Yong. Nicole learns of the schemes and tries to save Xu Da-en but falls into yet another trap.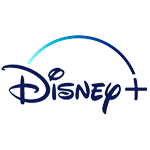 Episode 19 - Episode 19
Liu Lang has held grudges against his ex-boss Song Yuan-jie, since he had left his previous firm. A homeless woman suffering from depression visits Chu Hsing for aid in her son's custody. Since the case does not involve money, Liu Lang shows no interest, but that is until he discovers that the woman's ex-boyfriend is Song Yuan-jie.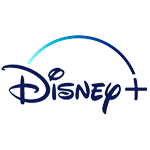 Episode 20 - Episode 20
When parents battle for custody, children often get hurt and this is precisely what happens with Song Yuan-jie and Lam Kai-xin's son. In order to win, Song Yuan- jie forces his son to provide accounts against his mother. To help Lam Kai-xin, Liu Lang and Xiao-yan need to help her find a place to live first and encourage her to face her depression and get a job on top of everything. This episode provides insights into Family Court, which differs from civil or criminal cases. Family Court takes the children's best interest as its primary concern.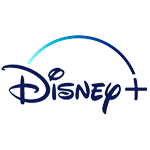 Episode 21 - Episode 21
Xiao-yan senses that Liu Lang holds grudges against his father, and she worries for them. Although there have been breakthroughs due to strict COVID-19 lockdowns and home quarantine rules by Zhi-shan, everyone accuses him of malfeasance. Liu Lang cannot stand the accusations against his father, who is a righteous and law-abiding man. However, Zhi-shan's stubbornness may be his takedown.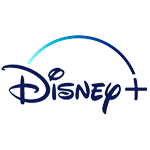 Episode 22 - Episode 22
Liu Zhi-shan's name is cleared and he comes to terms with the motives behind Liu Lang's rebelliousness. Liu Li-wei has been missing in action and is now the prime suspect in many scam cases. Chen Zhi-hao wants to get rid of Liu Li-wei once and for all. The financial situation of Chu Hsing, on the other hand, is dire. Both Liu Lang and Xiao-yan are concerned about this.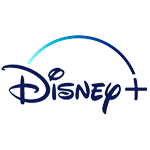 Episode 23 - Episode 23
Liu Li-wei's situation is revealed as the epitome of those living at the bottom of the society. Liu Lang learns the kind of dreadful life Liang-liang had lived before he showed up.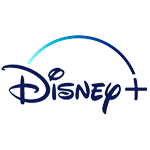 Episode 24 - Episode 24
Liu Li-wei decides to step forward to regain his life. Chen Zhi-hao realizes he misjudged Liu Li-wei as a threat and needs to re-evaluate. Liu Lang makes deals with the devil before he can help Liu Li-wei. Now a completely changed man, Liu Lang approaches the time of goodbye.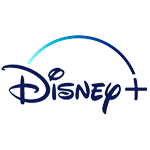 Episode 25 - Episode 25
After he departs from Chu Hsing and leaves Liang-liang, Liu Lang is hired by a prestigious law firm. He is back to his own carefree bachelor lifestyle. But something is missing. Liu Lang is not happy at all. With Chu Hsing closed and Liu Lang working elsewhere, Xiao-yan has to tackle a scam case alone that involves her parents and other victims when she realizes the person it all points to.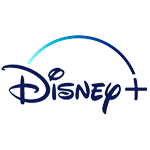 Episode 26 - Episode 26
Xiao-yan gathers everyone from Chu Hsing to participate in the class suit with over 200 victims. Liu Lang shows up and joins this battle. Knowing the only way to bring down Chen Zhi-hao once and for all, Liu Lang needs Liu Li-wei, but he is not sure if it is worth it. For someone who would pull any string just to win, Liu Lang feels he now has more to lose. Liang-liang's future and happiness are also at stake.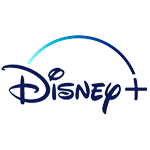 In order to keep our service free we display advertising and may earn affiliate fees for purchases you make on external sites that we partner with.
All content is © 2023 On TV Tonight unless pertaining to advertisers, companies, studios, movies and TV series listed on this site.