The Golden Spoon Season 1 Episodes
Find out where to watch Season 1 of The Golden Spoon tonight
Season 1 Episode Guide
Episode 1 - Episode 1
Seungcheon, a dirt spoon, not only works at a convenience store to earn money, but cleans up after his bully. One day, a mysterious woman appears before him. After hearing that he can swap places with a rich kid, he buys a golden spoon. Seungcheon eats with the spoon at Hwang Taeyong's house, who is his classmate and the son of Doshin Group, in order to swap lives with him.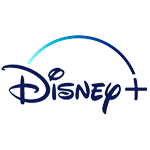 Episode 2 - Episode 2
Seungcheon has really become Hwang Taeyong! Seungcheon feels guilty whenever he looks at Taeyong and his family, but he soon forgets as he begins to enjoy life as Hwang Taeyong. He gives his bullies a taste of their own medicine and does whatever he pleases. Seungcheon then learns a surprising fact that Juhee is Taeyong's fiancée! He becomes more and more attracted to her.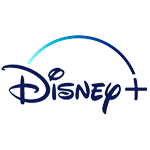 Episode 3 - Episode 3
Hwang Hyeondo's will does not include his son. Seungcheon contemplates how to get in Hyeondo's good graces. On Seungcheon and Taeyong's birthday, Juhee, bumps into the old woman. She hands her a letter to pass on to Seungcheon. If they meet their biological parents on their birthday, they can return to their original positions. Seungcheon runs to prevent Taeyong from meeting his father.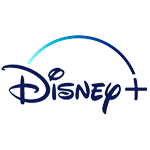 Episode 4 - Episode 4
Seungcheon receives a suspicious text and tracks the sender. He thinks that whoever knows the secret of the golden spoon is someone who is living a changed life like himself. Seungcheon thinks that Yeojin sent him the text message because she is the dirt spoon, "Jeong Nara." Meanwhile, Taeyong, who is living as "Lee Seungcheon," is surprised to hear from his friends that he had a golden spoon.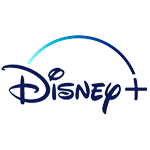 Episode 5 - Episode 5
Seungcheon is shocked by the news of Cheol's accident and runs to him. He is filled with regret about abandoning his parents to become "Hwang Taeyong" for money and decides to return to "Lee Seungcheon." Seungcheon meets the old woman, returns to "Lee Seungcheon," and sighs in relief. However, the joy of reuniting with his family falls short as 100 million won in debt is thrown at his family!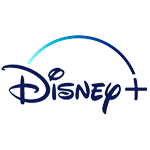 Episode 6 - Episode 6
Oh Yeojin finds Seungcheon's golden spoon and threatens him with it. Seungcheon realizes that deep inside, he still has the desire to return to "Hwang Taeyong," but he is hesitant. Frustrated, Yeojin creates a situation in which Seungcheon has no choice but to return to "Hwang Taeyong." Meanwhile, Taeyong is shocked to learn the truth of the traumatic shooting from his childhood.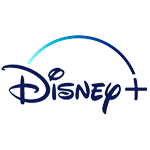 Episode 7 - Episode 7
Llife as "Hwang Taeyong" is a series of anxiety. After President Na dies of an accident, Seungcheon visits Juhee to comfort her, but finds Taeyong beside her. There is not much he can do, but Seungcheon is pained that he cannot be beside Juhee. He looks into why Juhee's household went bankrupt, and proceeds with preparations to be accepted by Hyeondo.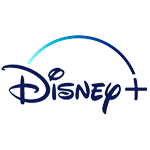 Episode 8 - Episode 8
Seungcheon learns of the existence of a secret club called, "Amicus." Juntae suspects that Taeyong killed President Na, and tries to get the truth out of him by drugging him. However, Seungcheon, who has swapped with Taeyong, knows nothing. Meanwhile, Seungcheon doubts whether Taeyong really killed President Na. In the midst of all the circumstances, Seungcheon still has faith in Taeyong.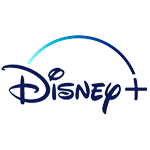 Episode 9 - Episode 9
Ten years later, Seungcheon returns to Korea. He is welcomed by Juhee, who has been waiting for Seungcheon while working as a journalist to reveal the secret of President Na's death. Juhee sneaks into Amicus to cover their gambling party, and is unexpectedly reunited with Seungcheon there. The two are confused as they reminisce about the past and see how much they have changed.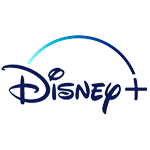 Episode 10 - Episode 10
Juhee asks Seungcheon to be interviewed for her show, "Docu Diary," and he refuses. Seungcheon, who has advanced to CEO of Doshin High-Tech, is busy with wedding preparations. Meanwhile, Juntae is kicked out of the company, and Yeongshin desperately tries to find Seungcheon's weaknesses. Juhee visits Yeongshin and sneaks into Seungcheon's room to find out the truth of her father's death.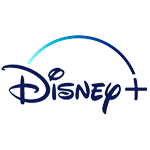 Episode 11 - Episode 11
Seungcheon tells Juhee that he has also been searching for the culprit who killed President Na. Yeojin threatens Seungcheon to reveal the secret of the hidden golden spoon if he does not stay away from Juhee. Meanwhile, Taeyong passes the golden spoon alleyway and realizes that it is the same one from his notebook. His heart drops as he realizes that he might actually be Hwang Taeyong!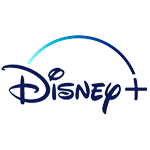 Episode 12 - Episode 12
President Na's case is closed as the culprit turns himself in. This solves the deep misunderstanding between Seungcheon and Juhee, and the two grow closer. Meanwhile, Taeyong, who met the old woman, thinks of returning to his rightful place as Hwang Taeyong. He succeeds in eating the first meal while delivering side dishes. He is determined to return to his place and win over Juhee's heart.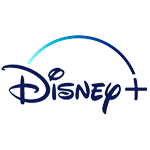 Episode 13 - Episode 13
Seungcheon and Taeyong are taken aback as they are returned to their original places. Seungcheon unexpectedly returns to "Lee Seungcheon" and does not know how to accept the situation. Taeyong is equally flabbergasted as he does not know how anything works. Seonhye and the family prepare a birthday party for Seungcheon. He sheds tears as he spends time with his family for the first time in a long time. Just then, Juhee visits him and takes him to the beach.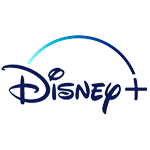 Episode 14 - Episode 14
Seungcheon is relieved to return to Taeyong as living as Seungcheon is a nightmare. Seungcheon has no intention of giving up his position as Hwang Taeyong and the love he has for Juhee. Hyeondo solidifies the succession for Seungcheon, and he is excited at the thought of taking over Doshin Group. Yeojin meets Seungcheon's father, Cheol, and gives him the golden spoon.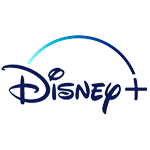 Episode 15 - Episode 15
Juntae hides and plans to kill Hyeondo, blaming him for not keeping his promise. Seungcheon is confronting Juntae when Hyeondo suddenly appears and uses Juntae's weakness against him. With the death of Cheol, Seungcheon realizes how wrong and useless his thoughts and actions have been, and sincerely apologizes to Taeyong. He hands over the golden spoon, along with all the decisions, to Taeyong.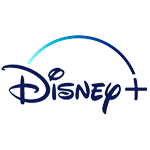 Episode 16 - Episode 16
Seungcheon suggests to Hyeondo that they turn themselves in. However, Hyeondo threatens Seungcheon and accuses him as a suspect in the murder of President Na. Meanwhile, Taeyong learns that Hyeondo has framed Seungcheon and gives him the decisive clue to find Hyeondo's evidence. Seungcheon returns to Doshin Group to look for the evidence and learns of all of the crimes that Hyeondo has committed.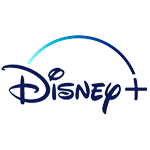 In order to keep our service free we display advertising and may earn affiliate fees for purchases you make on external sites that we partner with.
All content is © 2023 On TV Tonight unless pertaining to advertisers, companies, studios, movies and TV series listed on this site.