The Heartthrob: TV Changed, He Didn't Season 1 Episodes
Find out where to watch Season 1 of The Heartthrob: TV Changed, He Didn't tonight
Season 1 Episode Guide
Episode 1 - Mine… Or No One Else's
The once-famous soap opera actor, Fabián Delmar, turns down a humiliating proposal on the cruise ship where he works as a crooner and decides to go back to Mexico to resume his career after a 25-year gap. But nothing seems to be the same anymore — neither the industry, the people, nor Fabián himself.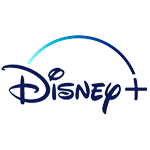 Episode 2 - Super Max
Fabián is determined to do whatever it takes to make it back to the small screen and build a close relationship with Cristal. But when the only real offer he receives is to appear in a commercial of a rather peculiar medication, he begins to sense just how slim his chances of a comeback are.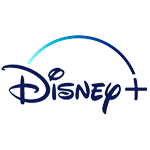 Episode 3 - Unforgettable Kiss
While dealing with his creditors, Fabián lands a gig as a presenter at a political event for a misogynist and ultraconservative candidate. But the evening takes a chaotic turn when a feminist and LGBT demonstration — spearheaded by Cristal and her friends — crashes the venue. Fabián is caught in the middle of a melee.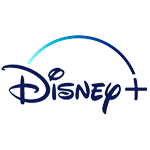 Episode 4 - Knots from the Past
Fabián goes to see Yadira, Cristal's grandmother, seeking a more sustainable arrangement to present himself to his daughter. Later, Fabián battles a recurring nightmare... memories of an accident that haunt him. But when Fabián meets his neighbor, a beautiful and intelligent psychologist, he begins to put together the pieces behind his angst.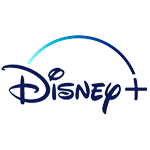 Episode 5 - Disposable Love
Fabián seeks to use the gift of a brand-new guitar as an excuse to approach his daughter, but his efforts are complicated after he's identified by a group of old group fans who are shocked to find him back in Mexico. Later, Fabián tries to make peace with Charly, who lands him a unique gig related to "a disposable love."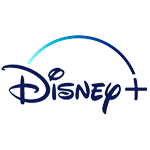 Episode 6 - The God of Love
Evicted from his apartment due to his unpaid rent, Fabián struggles to adapt to living with his mother. Later, he's invited to a soap opera-related event at the local cinema, where Juan Ángel Apolo — Fabián's archenemy — is also in attendance. Meanwhile, after watching the video Fabián sent her along with the guitar, Cristal finds out where the actor is going to be and decides to confront him.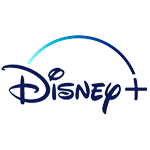 Episode 7 - It's Time You Open Up
While in a session with Sofía, Fabián — who keeps having his recurring nightmare — remembers that Melina was with him on the night of his fateful accident. After overhearing her grandmother tearing into Fabián for his attempts to get closer to her, a furious Cristal decides to go live with her father. Thanks to his manager, Fabián manages to get inside the event that Melina will be attending.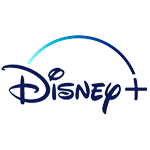 Episode 8 - I've Seen You Tremble Under My Gaze
Fabián gives a soap opera acting master class. Fabián and Sofía attend the uninspiring fashion show by 'Leclerc Underwear', where Fabián gets a feverish confession out of Melina. After attending a concert of The Hegemonic (Cristal's punk rock band) at the Mictlán, an incident between Fabián and Sofía threatens to derail their love story.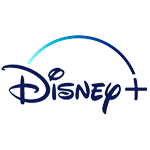 Episode 9 - What Do You See When You Look at Yourself?
Melina has a nightmare about the accident and seeks info to find out about the woman that was with Fabián. Fabián, meanwhile, is desperately trying to talk to Sofía. Yadira confronts Fabián and threatens to accuse him of kidnapping her granddaughter. Depressed, Fabián seeks refuge at The Mictlán, where he comes up with a plan to win Sofía back.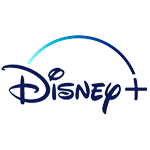 Episode 10 - Talk Show
Fabián is arrested and charged with kidnapping — naturally, the media goes into overdrive with the news. Defense attorney Pacheco arranges for Charly, Rocío and Fabián to be released. Once freed, Fabián appears on the TV show "The Final Judgement", where he gives his version of the events.... but the appearance of an unexpected guest shocks everyone.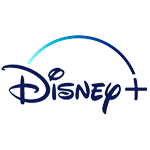 Episode 11 - The Naked Truth
Charly gives Fabián the news that Olimpo-TV wants him for a series. They sign the precontract and Fabián moves back into his apartment. Charly gets engaged to his lifetime sweetheart, Piedad. Fabián — going crazy because of Sofía's silent treatment — decides to do something about it by acting like a true lover.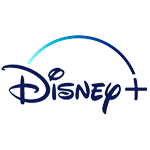 Episode 12 - The Last Living Dinosaur
A video where Fabián is introduced as the "last dinosaur standing" becomes an internet sensation. Fabián, in the middle of Charly and Piedad's wedding, has to leave to sign the contract with Melina, who has an unforgettable surprise in store for him. One month later, Fabián makes his triumphant return to Olimpo-TV and is blown away by the story that features him as the lead character.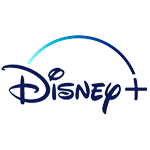 In order to keep our service free we display advertising and may earn affiliate fees for purchases you make on external sites that we partner with.
All content is © 2023 On TV Tonight unless pertaining to advertisers, companies, studios, movies and TV series listed on this site.