Yakuza Lover Season 1 Episodes
Find out where to watch Season 1 of Yakuza Lover tonight
Season 1 Episode Guide
Episode 1 - Sakura and Lilies
Yuri is a feisty college student dreaming of a man who loves her for who she is. One day, she runs into trouble at a party, but is saved by Toshiomi Oya who hands her his business card, saying it will shield her from all danger. However, the card has a yakuza group's name printed on it! Yuri visits the group's office to thank Toshiomi. She promises herself that she will not get involved with him, but his kind smile awaits her. Toshiomi is drawn to Yuri's strong resolve, whilst Yuri is drawn to his gentlemanly ways. Before long, Yuri begins to drown in the love of a man who lives in a world where tomorrow could be his last. The story of a most dangerous romance is about to begin.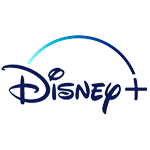 Episode 2 - Madness and Joy
Yuri has made up her mind to become Toshiomi Oya's lover, and the yakuza underboss, who could be killed any day, cannot get enough of her love. Toshiomi gives Yuri a gift as proof of their love. Yuri does not know how to repay his surprise, but she knows that she wants to buy him something expensive. Attracted to the high pay, Yuri starts working part-time at a premium hostess club, where she ends up becoming unbelievably popular. Before long, the owner even asks Yuri to go full-time. One evening, however, someone unexpectedly walks into the club. This romance may be a bumpy ride.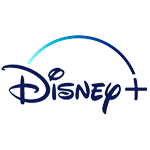 Episode 3 - Father and Son
Yuri has never felt as happy as she is with Toshiomi Oya. However, she knows that each day she spends with her yakuza boyfriend could be the last. She decides to enroll in a judo club at her school so that she can at least protect herself. One day, Yuri stumbles into her boss from the hostess club, who invites her to a small restaurant she runs. Later at the restaurant, the head of the Oya syndicate show ups. He tells her to cut ties with both Toshiomi and the yakuza, but how will she respond?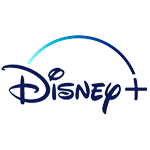 Episode 4 - Love and Jealousy
Yakuza underboss Toshiomi Oya tells Yuri to visit the restaurant owned by her ex-boss from the hostess club. Yuri wonders why but soon realizes that he did so out of kindness. At the restaurant, Yuri is delighted that she finally has somebody to talk about her forbidden relationship with. However, the conversation is disrupted when Choko suddenly shows up. Choko's twisted obsession with Oya combines with her jealousy of Yuri and leads her to do something unthinkable!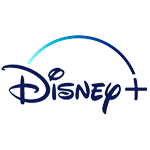 Episode 5 - Butterfly and Poison
Toshiomi Oya confronts Choko at her bar about the incident involving Yuri. She admits that her jealousy caused her to lose control, and Toshiomi declares that she will never see him again. Desperate to keep Toshiomi in her life, Choko requests that he stay for one last drink. However, it is no ordinary drink. Later on, Yuri's childhood friend Jin, who now works as a detective, spots Yuri leaving a yakuza office. He immediately chases her down and attempts to make her cut ties with the yakuza. Love and justice collide as the story takes an unexpected turn!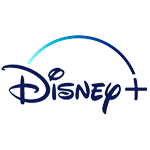 Episode 6 - Childhood Friend and Rival
Jin's efforts backfire as a furious Toshiomi Oya appears before him and Yuri after he attempts to put an end to Yuri's dangerous involvement with the yakuza underboss. The next day, Toshiomi summons Jin to the Oya syndicate office, saying he wants to settle the score. When Jin enters, he is given an unexpected "gift." The childhood friend or the yakuza lover. Who will come out on top and win Yuri's heart?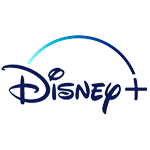 Episode 7 - Lies and Promises
Happiness swells in Yuri's heart when Toshiomi says he wants to meet her, but as the couple enjoy their long-awaited date, a group of men in suits calling themselves "the Mafia" surrounds them. Toshiomi and Yuri now find themselves staring down the barrel of a gun. Toshiomi promises Yuri he will be back by morning and makes her leave with Ginji and Shogo. Back at the office, Yuri awaits Toshiomi's return with unbearable fear and worry in her heart. She hates how cruel he can be, but at the same time, she cannot help but love him. Will Toshiomi Oya keep his promise and return by morning?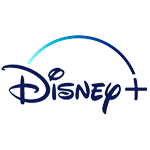 Episode 8 - Wine and Wound
Toshiomi feels terrible after the attack by the Mafia, and is afraid that Yuri will leave him. He decides to give Yuri the keys to a villa, a place where the two of them can be together. He then plans a special lunch-date, but the star-crossed lovers find themselves surrounded by the Mafia once again. After being knocked unconscious, Yuri awakens to find the Mafia boss Semilio looming over her. Will Yuri fall into the grasp of this evil man consumed with desire?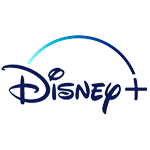 Episode 9 - Romance and Bullets
Toshiomi Oya suddenly appears before Semilio, the leader of the Mafia. Semilio's irritation grows as Toshiomi stands calm and collected, despite having had his lover snatched away. Semilio then decides to show off what he claims to be proof of his and Yuri's love. Once again, Yuri finds herself awaiting Toshiomi's return, but will he come back to her this time too? This most dangerous romance finally reaches its conclusion.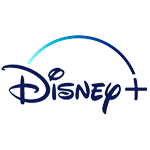 In order to keep our service free we display advertising and may earn affiliate fees for purchases you make on external sites that we partner with.
All content is © 2023 On TV Tonight unless pertaining to advertisers, companies, studios, movies and TV series listed on this site.