IRT Deadliest Roads Season 2 Episodes
Find out where to watch Season 2 of IRT Deadliest Roads tonight
Season 2 Episode Guide
Episode 1 - IRT Deadliest Roads : The Death Road
Three teams of North American truckers take on South America's Andes Mountains, where they're out to prove they have what it takes to haul any load over any road. Veterans and rookie drivers alike will have to battle thick Amazon jungles, landslides, and cliffside routes where any mistake can be fatal. It's only the first trip, but already the roads are forcing even the most seasoned veterans to second-guess their decision to challenge "The Death Road."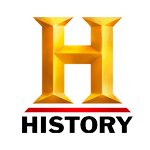 Episode 2 - Rise of the Rookies
Patience and tempers are stretched to the limits on the Bolivian Death Road day after day. Dave and Lisa deal with their malfunctioning truck, racing against the clock to make sure they can still deliver their load on time. Hugh and Rick battle both the international language barrier and muddy roads as tempers boil. Inexperience catches up to rookies Tim and Tino, where they'll have to second-guess their ability to drive the deadly, cliffside roads. And at the end of the day, two truckers, pushed to their limits, call it quits.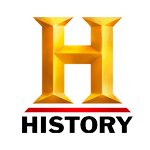 Episode 3 - Lisa Vs. The Devil's Bridge
After two veteran truckers give up and head home, Hugh Rowland and Lisa Kelly are forced to take on the Death Road without spotters. Lisa moves to the Southern Death Road, where she faces her biggest challenge so far--alone. The rookie team of Tim and Tino have to navigate treacherous cliffs as well as tight fits in town, where navigating around cars and buildings may prove as challenging as dodging landslides, all to get their load to a community in need.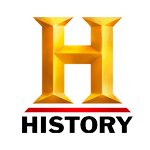 Episode 4 - The Replacement Trucker
Trucker Lisa Kelly gets a look at her new partner, Texan long-hauler G.W. Boles, and G.W. gets a look at some of the deadliest roads on the planet in his first outing as Lisa's spotter. Hugh Rowland, still trucking solo, does his best not to play demolition derby in a local market with his giant truck. Rookie Tim Zickuhr gets his first shot at the Death Road, and with rookie spotter Tino Rodriguez riding shotgun, the young team struggles to keep their over-sized load from falling off the truck, or worse, pulling them off the cliff.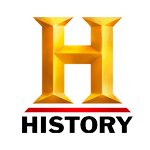 Episode 5 - Death Race
The rookie team of Tim and Tino are feeling more confident than ever, and are out to prove they can drive with the veterans by challenging trucker Hugh Rowland to a race down the Death Road. But Hugh isn't ready to hand over his title as "fastest man," and is forced to make up lost time and miles on one of the deadliest roads on the planet. Lisa Kelly settles in with new partner G.W. Boles, doing whatever they can to deliver their load--local crops and the farmers that grew them--to market in time.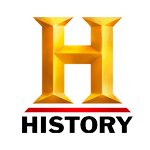 Episode 6 - The Flattest Place On Earth
Taking a break from the high-mountain passes, Lisa and G.W. take a load of live animals over the world's largest salt flat, where they'll have to rely on a faulty GPS and a bit of luck to find their way across one of the flattest places on Earth. Tim and Tino take on the death road, and Tim's out for a new, high-adrenaline experience, finding there's plenty of room to ride on the roof of the truck. Hugh's gone about just as far as he can, too, finally learning that you can't deliver your load any faster if you don't keep your truck on the road.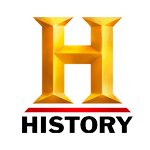 Episode 7 - Oxygen Required
All three trucking teams get a little entertainment in on the side when truckers Tim Zickuhr and G.W. Boles show what they've got in a Bolivian Cholita Wrestling ring. Back on the road, it's the team's last chance to prove they have what it takes to conquer the death road before moving on to Peru. Lisa again relegates G.W. to the spotter's role, still hesitant to let him take the wheel. As Tino and Tim climb higher and higher into the mountains, their emergency tank of oxygen comes in handy. Hugh struggles with the altitude and attitude trying to get his truck through tight squeezes and narrow roads. Finally, all the drivers meet up for dinner and recount their weeks on Bolivia's Death Road.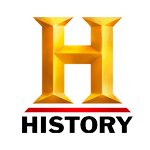 Episode 8 - Desert Disaster
The three teams of truckers leave Bolivia in their dust as they make tracks for Peru's deadly Andes Mountains passageways. Lisa Kelly finally hands the reins over to G.W. Boles, and he's ready to prove he's got what it takes on some of the worst roads on the planet. A road race between Hugh Rowland and the rookie team of Tim Zickuhr and Tino Rodriguez leaves both teams on the side of the road with mechanical failures, but while Hugh's able to find a quick fix, "T and T" are left stranded overnight in the desert.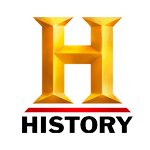 Episode 9 - The Hangover
Lisa Kelly and G.W. take on the same road that almost sent G.W. over the edge the day before, but now, with Lisa behind the wheel and a heavier load, the same mountain's rigged with demolition dynamite and ready to explode. Hugh gets his old truck back and hauls a load of sheep through the dark Peruvian night, where sharp switchbacks and cliffs come out of nowhere. A rough day for Tino means partner Tim is forced to drive and maneuver on his own, and Tim learns how quickly he can go from "hero" to "zero."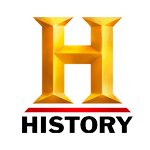 Episode 10 - Dead Man's Canyon
Trucker Hugh Rowland takes on an old donkey trail with some dynamite during his nearly impossible climb into the Andes. The trucking team of Lisa Kelly and G.W. Boles drive head-first into "Dead Nun Canyon," praying their truck isn't too big for the miles and miles of hand-carved tunnels in front of them. Tim Zickuhr and Tino Rodriguez aim to take on the canyons as well... if their mishaps don't stop them cold again.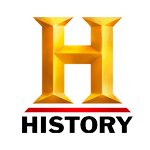 Episode 11 - King Of The Road
The truckers tackle the Peruvian Andes with their most fragile loads yet. G.W. takes a turn behind the wheel as he and Lisa tackle "Dead Nun Canyon" with a load of dinosaurs too tall for the tiny tunnels. Rookies Tim and Tino challenge veteran Hugh Rowland for his self-proclaimed "King of the Road" title, and they're willing to trade words--and paint--to beat Hugh this time around.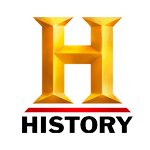 Episode 12 - Landslide!
The rookie team of Tino Rodriguez and Tim Zickuhr haul barrels of gasoline over roads wired with dynamite, and Tim's ready to challenge local police to get the job done. Lisa and G.W. have to cross treacherous, decaying bridges to get to their destination, and hope the boards can hold their truck out of the raging rivers below. Hugh races the clock--transporting a truck full of perishable, frozen fish--and braves a dangerous, cliff-side short-cut.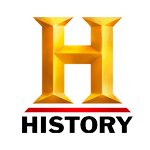 Episode 13 - Bull Run
On their last runs in Peru, all three trucking teams are charged with delivering loads to a large, local festival, high into the Andes. Lisa and G.W. haul a load of bulls, some of which have G.W. running and diving out the bulls horns' reach. Veteran Hugh Rowland hauls a truck full of fireworks and firework towers, forcing his truck through fire and flames in the process. Tim and Tino also haul bulls, and Tim tests his speed in the ring against the dangerous animals.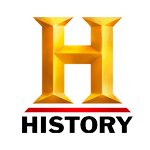 In order to keep our service free we display advertising and may earn affiliate fees for purchases you make on external sites that we partner with.
All content is © 2023 On TV Tonight unless pertaining to advertisers, companies, studios, movies and TV series listed on this site.