The Daily Show with Trevor Noah Season 28 Episodes
Find out where to watch Season 28 of The Daily Show with Trevor Noah tonight
Season 28 Episode Guide
Episode 1 - S28 • E35
Trevor ends his seven-year run as host of The Daily Show with fond farewells from his correspondents, a chat with comedian Neal Brennan about his Netflix special "Blocks" and more.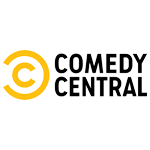 Episode 2 - S28 • E34
Sen. Raphael Warnock wins the 2022 Georgia runoff election, Desi Lydic and Michael Kosta star in an election-denier holiday romantic comedy, and Roger Federer discusses his tennis career.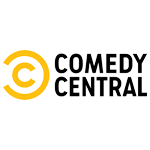 Episode 3 - S28 • E33
Trevor examines the rise of wage theft in the U.S., broadcaster Michael Strahan talks about his podcast "American Football," and actor Sheryl Lee Ralph discusses "Abbott Elementary."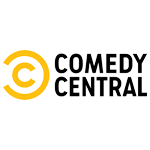 Episode 4 - S28 • E32
An AI chatbot goes viral, Dulcé Sloan explores the history of drag queens, and University of North Carolina at Chapel Hill associate professor Tressie McMillan Cottom discusses Twitter.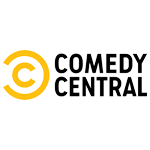 Episode 5 - S28 • E31
Hakeem Jeffries becomes the first Black party leader in Congress, Desi Lydic examines the intimidation of election officials, and Trevor sits down with Maryland Governor-elect Wes Moore.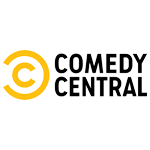 Episode 6 - S28 • E30
Trevor covers the 2022 Georgia Senate runoff elections, filmmaker Ondi Timoner discusses her documentary "Last Flight Home," and actor Gabrielle Union talks about her movie "The Inspection."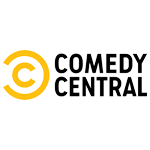 Episode 7 - S28 • E29
Lawmakers try to prevent a railroad strike, Michael Kosta learns about the haunted doll business, and actor Pam Grier talks about sharing her life story on the podcast "The Plot Thickens."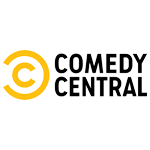 Episode 8 - S28 • E28
Donald Trump has dinner with Kanye West and a white supremacist at Mar-a-Lago, Trevor covers the 2022 World Cup, and Will Smith talks about his movie "Emancipation."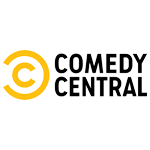 Episode 9 - S28 • E27
Nancy Pelosi steps down as House Democratic leader, and former President Barack Obama discusses the 2022 midterms and the challenges facing democracy in the U.S. and throughout the world.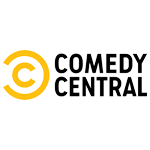 Episode 10 - S28 • E26
Donald Trump announces a 2024 presidential bid, Desi Lydic breaks down the chaotic history of Black Friday, and actor Jonathan Majors talks about his role in the movie "Devotion."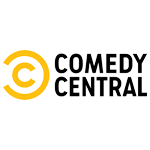 Episode 11 - S28 • E25
GOP candidate Kari Lake loses the Arizona governor's race, Lewis Black rails against young people acting like old people, and actor Danai Gurira talks about "Black Panther: Wakanda Forever."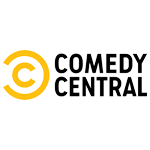 Episode 12 - S28 • E24
Democrats retain control of the Senate in the 2022 midterms, Roy Wood Jr. discusses the history of Black superheroes, and rapper Nas talks about his album "King's Disease III."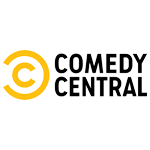 Episode 13 - S28 • E23
Colorado legalizes psychedelic mushrooms, Ronny Chieng explores the history of Asian-American veterans, and filmmaker Jordan Peele discusses "Nope" and his horror podcast "Quiet Part Loud."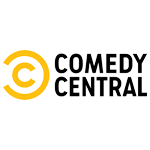 Episode 14 - S28 • E22
Trevor covers the results of the 2022 midterms, Roy Wood Jr. reacts to Louisiana's refusal to ban slavery, and Mark Leibovich discusses his book "Thank You for Your Servitude."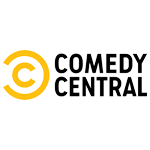 Episode 15 - S28 • E21
Trevor and his correspondents provide Election Day coverage of the 2022 midterms, Roy Wood Jr. explores the history of Black governors, and actor Thuso Mbedu talks about "The Woman King."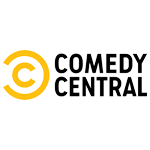 Episode 16 - S28 • E20
Democrats and Republicans scramble on the eve of the 2022 midterms, Desi Lydic investigates a poll worker shortage, and Gabriel Iglesias chats about his stand-up special "Stadium Fluffy."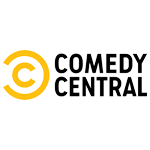 Episode 17 - S28 • E19
Barack Obama hits the campaign trail ahead of the 2022 midterms, Desi Lydic and Roy Wood Jr. host a high-octane voting contest, and former NBA star Dominique Wilkins sits down with Trevor.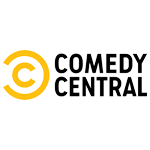 Episode 18 - S28 • E18
Attack ads flood the airwaves ahead of the 2022 midterms, Roy Wood Jr. tries to create a hip-hop hit to encourage voting, and Trevor sits down with Georgia Senator Reverend Raphael Warnock.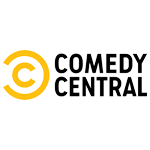 Episode 19 - S28 • E17
Elon Musk's Twitter takeover gets off to a rocky start, Dulcé Sloan discusses the richness of Atlanta's Black culture with Bem Joiner, and Grammy-winning artist T-Pain chats with Trevor.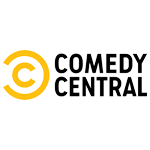 Episode 20 - S28 • E999
Jordan Klepper visits Pennsylvania, Michigan and Arizona to observe a GOP gripped by election denial and conspiracy theories, and Congressman Adam Kinzinger discusses the state of democracy.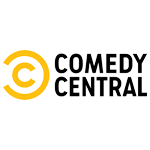 Episode 21 - S28 • E16
The Daily Show kicks off a week in Atlanta before Georgia's 2022 midterms, Michael Kosta explores the city's hot spots, and Trevor interviews Georgia governor candidate Stacey Abrams.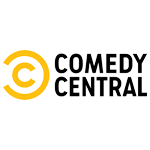 Episode 22 - S28 • E15
Vladimir Putin might drop a dirty bomb in Ukraine, Ronny Chieng argues about Halloween with random strangers, and actor Diane Kruger discusses her children's book "A Name from the Sky."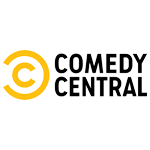 Episode 23 - S28 • E14
Pennsylvania Senate candidates John Fetterman and Dr. Mehmet Oz square off in a debate, Desi Lydic explores the origins of Halloween, and Elizabeth Banks discusses her movie "Call Jane."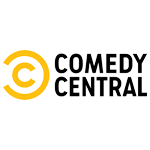 Episode 24 - S28 • E13
Trevor highlights Arizona's MAGA governor candidate Kari Lake, OpenAI Chief Technology Officer Mira Murati discusses DALL-E, and actor Ralph Macchio talks about his memoir "Waxing On."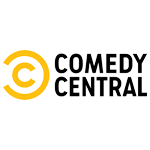 Episode 25 - S28 • E12
Rishi Sunak becomes Britain's new prime minister, Jordan Klepper probes Americans about the likelihood of another civil war, and actor John David Washington discusses "The Piano Lesson."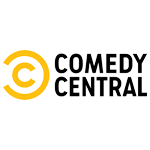 Episode 26 - S28 • E11
U.K. Prime Minister Liz Truss resigns in record time, Desi Lydic reports on legal marijuana sales at Florida gas stations, and Tyler James Williams discusses his show "Abbott Elementary."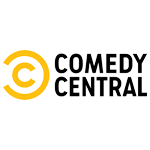 Episode 27 - S28 • E9
Trevor examines wild political ads, journalist Soledad O'Brien discusses "The Rebellious Life of Mrs. Rosa Parks," and Amy Schumer talks about the return of her show Inside Amy Schumer.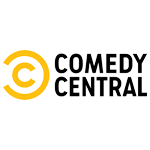 Episode 28 - S28 • E8
Georgia Senate candidate Herschel Walker flashes a phony police badge during a debate, Dulcé Sloan highlights the history of Reggaeton, and Chelsea Manning discusses her memoir "README.txt."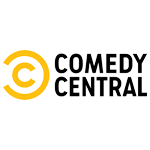 Episode 29 - S28 • E7
The January 6 Committee subpoenas Donald Trump, Trump's special master (Michael Kosta) suffers through a thankless job, and "Black Adam" star Quintessa Swindell sits down with Trevor.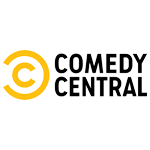 Episode 30 - S28 • E6
John Fetterman faces questions about his health, Desi Lydic investigates America's paper shortage, and Ghetto Gastro's Jon Gray, Pierre Serrao and Lester Walker talk "Black Power Kitchen."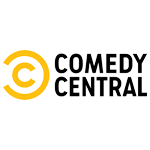 Episode 31 - S28 • E5
Trevor covers racism from high-profile Americans, Desi Lydic reports on pro-Russia hacks on U.S. airport websites, and former Washington, D.C., cop Michael Fanone discusses "Hold the Line."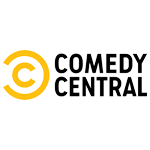 Episode 32 - S28 • E4
President Biden pardons people convicted of marijuana possession, Desi Lydic Fox-splains GOP Senate hopeful Herschel Walker, and actor Constance Wu talks about her memoir "Making a Scene."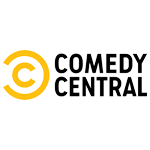 Episode 33 - S28 • E3
New York Yankees star Aaron Judge makes home run history, Ronny Chieng gets a hard lesson in professional pillow fighting, and journalist Maggie Haberman discusses her book "Confidence Man."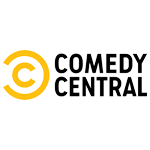 Episode 34 - S28 • E2
Iranian women protest their country's brutal regime, Trevor highlights Georgia GOP Senate candidate Herschel Walker, and Congresswoman Cori Bush discusses her book "The Forerunner."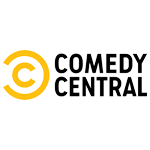 Episode 35 - S28 • E1
Vladimir Putin illegally annexes several regions in Ukraine, The Right Stuff dating app caters to conservatives, and Cliff "Method Man" Smith talks about his movie "On the Come Up."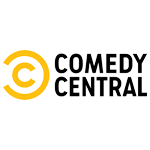 In order to keep our service free we display advertising and may earn affiliate fees for purchases you make on external sites that we partner with.
All content is © 2023 On TV Tonight unless pertaining to advertisers, companies, studios, movies and TV series listed on this site.