We Bare Bears Season 1 Episodes
Find out where to watch Season 1 of We Bare Bears tonight
Season 1 Episode Guide
Episode 1 - Bear Cleaning
Ice Bear vacuums the cave and accidentally rips out a patch of Grizz's fur. He tries to fix Grizz's bald spot before he notices.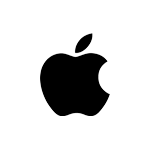 Episode 1 - Our Stuff / Viral Video
After the bears play a little pickup basketball (they're very bad), they go back to grab their stuff by the side of the court only to find it's been stolen! The Bears race across town trying to track down their stuff and end up cracking a giant case in the process. / The Bears think they have what it takes to make and star in a viral video, but when Nom-Nom decides that they don't, Grizz breaks into the koala's limo in an effort to change his mind.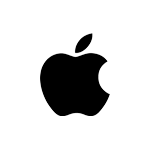 Episode 1 - Anger Management / Panda's Friend
Anger Management: In order to appear on a successful kids show, Nom Nom must successfully complete anger management, with Grizz as his partner. / Panda's Friend: Panda uses an app to find a friend with whom he has more common with. Soon things take a turn for the worse when the new friend gets too possessive.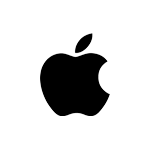 Episode 1 - Yard Sale / Slumber Party
Yard Sale: Each of the Bears get offbeat items at a local yard sale. Their new possessions send them on their own separate adventures. / Slumber Party: A thunderstorm forces Chloe to spend the night at the Cave with the Bears. When Chloe's parents tell the Bears to protect Chloe, they take the task a bit too seriously.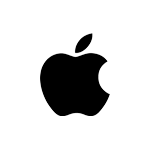 Episode 1 - Charlie's Opus
Charlie plays some abandoned instruments in the woods. But when other animals seem interested in the music, Charlie switches from player to conductor.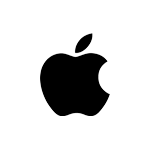 Episode 2 - Food Truck / Chloe
Food Truck: The Bears open up a food truck after being disappointed by the food options available to them. In an effort to drum up business, they start selling their food to animals until the animals go a little crazy. / Chloe: Chloe spends time with the Bears in an effort to research them for an upcoming presentation. But when the Bears sneak a peek at her very dry report, the Bears decide to jazz it up with exaggerated "facts" about themselves and their lifestyle.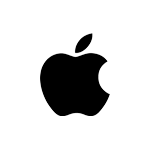 Episode 2 - Panda's Profile Pic
Panda frets over not having a good photo of himself to send to a girl online. Luckily, his brothers offer their photo editing skills to help.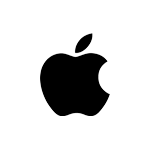 Episode 2 - Bear Cleanse / Nom Nom's Entourage
Bear Cleanse: A doctor tells the Bears to go on a cleanse to improve their health. But when Grizz realizes he can only eat what grizzly bears eat, he starts to lose his mind. / Nom Nom's Entourage: Nom Nom recruits the Bears to act as his entourage of friends. But when the Bears realize Nom Nom doesn't understand friendship, they decide to kick their day of bonding into high gear.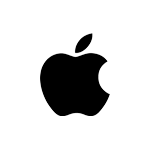 Episode 2 - $100 / Neighbors
$100: The Baby Bears' dreams come true when they find a 100 dollar bill. But when they can't bear to spend it, they realize it's difficult to let go. / Neighbors: Some new neighbors set up camp next to the Bears' cave. Panda and Ice love it, but Grizz thinks they're up to no good.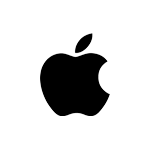 Episode 2 - Nom Nom vs. Hamster
Nom Nom is forced to share the spotlight on his new video with an uncooperative hamster.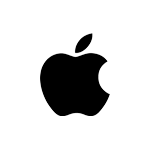 Episode 3 - Professor Lampwick / Ralph
Professor Lampwick: Chloe's professor is too mean to give her any face time to talk over her poor grade. The Bears take things into their own hands to help, causing big trouble for Chloe. / Ralph: Charlie meets a creature just like him named Ralph. Charlie loves having a new friend, but the Bears think Ralph is bad news.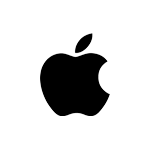 Episode 3 - Panda's Date / Everyday Bears
Panda's Date: When a vendor at the Farmer's Market (LUCY) sticks Panda with an EpiPen reviving him after an allergic reaction, Panda comes to in the arms of his dream girl. Panda tries to woo this woman of his dreams but his brothers and his own insecurities get in the way. / Everyday Bears: It's a normal day for the Bears. This means that Ice gets in a fight with a Roomba, Panda's life gets turned upside down when a mouse invades his room and Grizz gets stuck in a tree. You know, everyday stuff for a bear.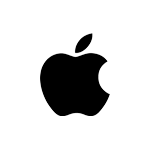 Episode 3 - Ranger Tabes / Rooms
Ranger Tabes: To recover a missing package, the Bears get help from Ranger Tabes, an eccentric forest ranger. But her overblown sense of justice might be too much for the Bears to handle. / Rooms: The Bears switch bedrooms for the night and get a glimpse of the living space of one of their brothers. But the deeper they go, hidden secrets are revealed.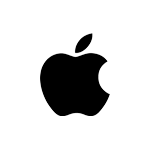 Episode 3 - Panda's Dream
Panda gets cut in line while waiting to buy a video game and fantasizes about ways of heroically standing up for himself.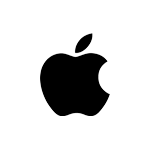 Episode 3 - Potty Time
The Baby Bears search for people to adopt them is disrupted by Panda's need to find a bathroom.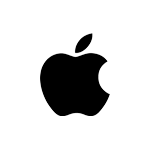 Episode 4 - Losing Ice / Cellie
Losing Ice: Feeling unappreciated, Ice Bear leaves his brothers to be the chef of a restaurant. Desperate to fill the void, Grizz and Panda look for Ice Bear's replacement. / Cellie: Fed up with sharing, Panda forbids his brothers from using his cellphone any longer. But when the brothers get their own super advanced smartphones, Panda starts to succumb to crippling jealousy.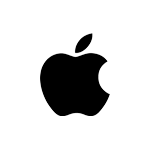 Episode 4 - Burrito / Primal
Burrito: Grizz likes Burritos. A lot. So much so that after a restaurant makes a Bear-Sized Burrito, Grizz can't bring himself to eat such a majestic work of art. He carries the burrito everywhere making it a new and increasingly smelly part of his life. / Primal: Have the Bears lost their survival instincts by living in the modern world? Grizz wants to know so he purposefully gets the Bears lost in the deep forest.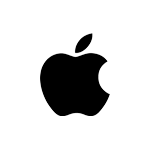 Episode 4 - Dreamium
Panda uses a relaxation app to help him get to sleep. But the the app's different sounds do more harm than good!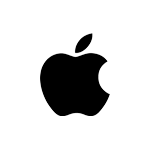 Episode 4 - Planet Bears / Coffee Cave
Planet Bears: A nature documentary follows the Bears through their normal routine, which includes a trip to the grocery store. / Coffee Cave: After finding out Ice Bear is a master barista, the Bears turn their cave into a popular coffee shop. But it all goes awry when Ice Bear gets too into coffee and goes berserk.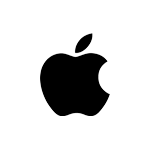 Episode 4 - Log Ride
The Bears become obsessed with taking the perfect "action shot" picture on a log ride at an amusement park. They go on the ride over and over again until they've got the best shot.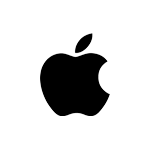 Episode 5 - Fashion Bears / The Island
Fashion Bears: In order to abide by the clothing policy of their favorite Boba shop, the Bears get some new outfits. But with new looks come new lives including office work, fashion modeling and even falling in love! / The Island: While trying to sail to Japan, the Baby Bears get stranded on an island. Luckily, they meet Dave and Karla, who help with survival on the island while looking for an escape.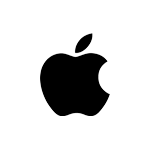 Episode 5 - Goodnight Ice Bear
Ice Bear tries to fall asleep but the door to his fridge won't close. He tries to come up with a fix for it in any manner possible, no matter how elaborate.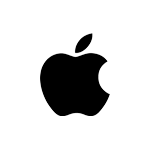 Episode 5 - Charlie's Big Foot / The Demon
Charlie's Big Foot: After Charlie hurts his foot, The Bears have to sneak him into a hospital for medical assistance. / The Demon: Chloe and Ice Bear accidentally lose Chloe's prized hoodie to the ferocious dog next store. They go on a mission to get it back.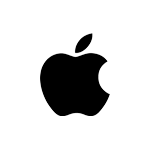 Episode 5 - Jean Jacket / Nom Nom
Jean Jacket: The Bears find a bedazzled jean jacket in a dumpster. It's just about the coolest thing they've ever seen and seems to make the wearer of the jacket extremely lucky. But after the Bears fight over who gets control of the jacket, they have to consider that their denim blessing has become a curse. / Nom Nom: When Nom Nom shows up on the Bears' doorstep, disheveled and deposed from his spot as cutest internet star ever after a recent meltdown, he enlists the Bears to help him regain his title.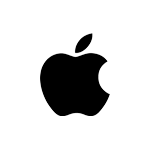 Episode 5 - Grizzly: Ultimate Hero Champion
Grizz records his audition tape for his favorite athletic game show.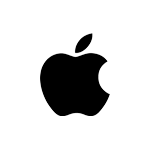 Episode 6 - Shush Ninjas / My Clique
Shush Ninjas: The Bears are fed up with the decay of etiquette at today's theaters. Aren't you? The Bears take it upon themselves to be the police of the theater sneaking up like ninjas to shush people who ruin the movie for others with their bad manners. / My Clique: Chloe, a child prodigy, finds it difficult to connect with her much older classmates. The Bears take her under their wing showing her how to make great college friends.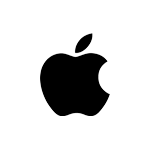 Episode 6 - Bear Flu / Chicken and Waffles
Bear Flu: The Bears become terribly ill and Chloe takes it upon herself to take care of them. But things get tricky when word of the Bears' sickness goes viral. / Chicken and Waffles: Panda needs to meet his brothers at the most exclusive restaurant in town. But when he loses his contacts lenses and can't see, Panda needs Charlie's help to get him into the city.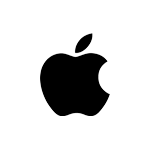 Episode 6 - Panda's Art / Poppy Rangers
Panda's Art: Panda paints a portrait of Charlie and it's a hit with his art class. But after an art dealer offers to buy the painting, Panda has to get it back from Charlie. / Poppy Rangers: Ranger Tabes leads a troop of young girls into a cave expedition, and brings Grizz as their cave expert.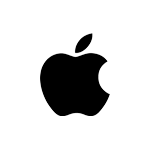 Episode 7 - Charlie / Brother Up
Charlie: You know that one annoying friend who just can't get the hint? That's Charlie, and he's Bigfoot. The Bears meet him when Charlie signs up on a home-sharing website to spend a weekend with the Bears. Charlie is the worst possible house guest for the Bears and nearly destroys their house. / Brother Up: After Panda stumbles and accidentally scares a pack of wolves away in the process, the hierarchy of the Bears is disrupted. Suddenly, Panda has become the alpha bear, and he and Grizz have to deal with the consequences of an emotional Panda being the leader of the three Bears.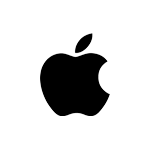 Episode 7 - Lucy's Brother
To impress Lucy Panda offers to babysit her brother, Clifford. But Clifford turns out to be too high maintenance for Panda to handle.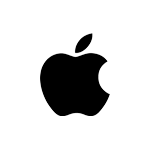 Episode 8 - Captain Craboo
The Bears are reunited with their pet crab, Captain Craboo. But after an unfortunate run-in with Nom Nom, the Bears may lose their pet forever.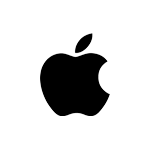 Episode 8 - The Fair / Private Lake
The Fair: The Baby Bears make a deal with a carnival worker to be prizes for a game of ball toss. / Private Lake: When the local lake is overcrowded with tourists, the Bears have fun at Charlie's private lake.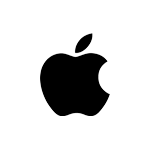 Episode 8 - The Road / Occupy Bears
The Road: This episode takes place when the Bears are young cubs! The three bears, on their way through the desert, come upon a giant warehouse. It's like an Amazon fulfillment center. The Bears try to make this box-filled paradise their home. / Occupy Bears: When the city plans to destroy the Bears' cave in order to make way for a new cell phone tower, Grizz and Panda must find evidence from their past that proves they have rights to their land. And in case that fails, Ice Bear protests and tries to sabotage the construction crew.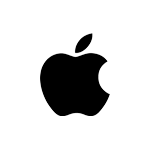 Episode 9 - Baby Bears On a Plane / Yuri and the Bear
Baby Bears On A Plane: The Baby Bears have an adventure in the sky while aboard a plane to Sweden. But when the baby Bears are forced to sit in different sections of the plan, things get a bit haywire for everyone on board. / Yuri and the Bear: Baby Ice Bear lives alone in the arctic and meets a mysterious man named Yuri. Together they help each other survive the cold environment.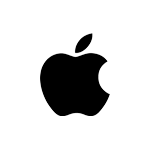 Episode 9 - Lunch with Tabes / Road Trip
Lunch With Tabes: When Tabes's lunch gets stolen, Tabes launches a full investigation to find the culprit. / Road Trip: Chloe and the Bears take a road trip to see a meteor shower. Ice Bear, the only one licensed to drive, is put in charge, which becomes harder than he thought.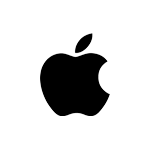 Episode 9 - Panda's Sneeze / Emergency
Panda's Sneeze: Panda bears have a very adorable and violent sneeze, and Panda is no exception. When a Vine video of his very cute sneeze goes viral, Panda becomes a "cute" sensation, which causes Nom Nom to try to fend off of this new challenger to his throne. / Emergency: When Grizz comes home with a live crab, he thinks it can become a pet for the brothers to share. However, after the crab pinches Ice Bear's ear and won't let go, Panda and Grizz have to get their injured brother to the hospital, and fast!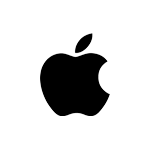 Episode 10 - Icy Nights / Everyone's Tube
Icy Nights: Ice Bear rides his custom vacuum into the city. But when a gang of techies steal the vacuum, Ice Bear goes on a rescue mission that takes him through the underground world of the city. / Everyone's Tube: Through a standard video browsing session online, we get a glimpse of the different kinds of videos the Bears have posted.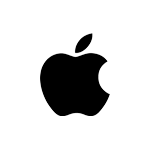 Episode 10 - Tote Life / Charlie and the Snake
Tote Life: When a hipster grocery store clerk shames the Bears for asking for plastic grocery bags, the Bears realize that eco-friendly tote bags are their way of gaining acceptance amongst the progressive people of the Bay Area. But in their effort to gain popularity, the Bears let the culture of tote bags take over their lives. / Charlie and the Snake: harlie is a solo guy who, like the Bears, would love to find a place for himself in the world. In an effort to do so, Charlie throws a party, but ends up going on an adventure with the unlikeliest of animals, a wild snake.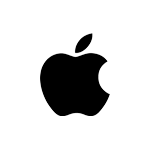 Episode 10 - Summer Love / The Kitty
Summer Love: Panda goes on a mission to return a lost phone to the girl of his dreams. / The Kitty: After a mishap in the forest, the Bears lose their own home to dangerous animals.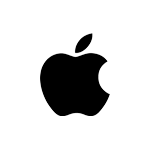 Episode 11 - Creature Mysteries / The Library
Creature Mysteries: Ranger Tabes tells the Bears she's been investigating a mysterious creature. But when the Bears realize she's actually investigating their friend Charlie, they split up to ensure Charlie's safety. / The Library: The Bears find Chloe in the library exhausted from studying for an exam all day. The Bears stay to help Chloe study but make things worse in the process.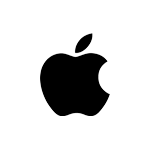 Episode 11 - Video date / Pet Shop
Video Date : Panda is an avid e-dater, and when a lovely French woman matches with him and agrees to a video chat date, Panda and his brothers engineer the situation so Panda is able to show the best side of himself on the video chat, even if that side of him is completely exaggerated. / Pet Shop: Pet Shop tells the tale of where the Baby Bears once lived, and after a run-in with a video crew shooting a Sarah McLachlan-type animal adoption video, almost seized an opportunity to find a home separated from each other.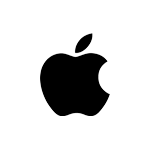 Episode 12 - Grizz Helps / Christmas Parties
Grizz Helps: When his brothers don't need his help for the day, Grizz leaves the cave to assist anyone he can throughout the city. / Christmas Parties: The Bears have been invited to all their friends' Christmas parties. In an effort to have time to crash Nom Nom's huge star-studded bash, the Bears first try to make quick stops at all their friends' parties throughout the night.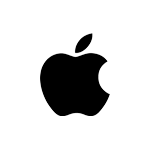 Episode 12 - Chloe and Ice Bear / Cupcake Job
Chloe and Ice Bear: On a day out with just Ice Bear, Chloe realizes Ice Bear only runs errands for his brothers. Determined to show him a fun day in the city, Chloe promises to help Ice Bear have a good time, even if it means staying in a museum after it closes. / Cupcake Job: When the Bears' beloved laptop breaks, they finally have the need to do something they've never done before: get jobs. Working at a trendy cupcake shop, the Bears find that the working world is much tougher than they realized.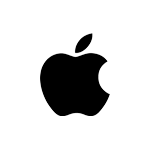 Episode 13 - Grizzly the Movie / Subway
Grizzly the Movie: Grizz gets cast in a movie about a Grizzly Bear! But Grizz soon realizes the movie's depiction of grizzly bears is not what he had in mind. / Subway: The Bears are stranded on a subway platform after missing their train. But while waiting, the Bears are challenged with recovering some lost items.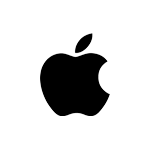 Episode 13 - Hibernation / Charlie Ball
Hibernation: The bears, being an urban bunch, hadn't ever heard of the idea of hibernation until Chloe tells them about it. Grizz, loving the idea of eating a ton and then just sleeping to his heart's content, goes for it with reckless abandon. But Grizz is so excited for hibernating... that he can't fall asleep. / Charlie Ball: After Panda gets injured on the basketball court, the Bears invite Charlie to be on their basketball team. But when Charlie gets too good, he starts to ruin all the fun of the game.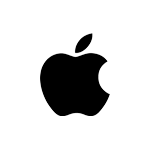 Episode 102 - Bear Cleaning
Check out the fun Grizz, Panda and Ice Bear have cleaning. And check out We Bare Bears, a brand new series.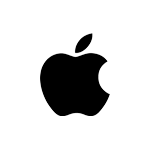 In order to keep our service free we display advertising and may earn affiliate fees for purchases you make on external sites that we partner with.
All content is © 2023 On TV Tonight unless pertaining to advertisers, companies, studios, movies and TV series listed on this site.