Benidorm Season 1 Episodes
Find out where to watch Season 1 of Benidorm tonight
Season 1 Episode Guide
Episode 1 - Episode 1
Benidorm regulars for twenty years Jacqueline and Donald are middle-aged swingers who rarely leave the hotel. Known as 'The Oracle' because of his knowledge of trivial facts, Geoff Maltby is on holiday with his mother, but keen to hide the fact. Gavin and Troy are on their first break away together after setting up a successful salon. Kate and Martin's marriage is at breaking point after only one night in the resort. Then there are The Garveys; a family who are on their first holiday abroad. Janice and Mick arrive with her mother – the sun-worshipping, chain-smoking Madge.
Episode 2 - Episode 2
It's changeover day at the Solana "all inclusive" resort and we get to meet our cast. Everyone comes together for dinner and an evening of "quality" entertainment and Karaoke at Neptune's bar ..but Telle (still wearing her coat ) brings the evening to a premature close when she collapses doing a Karaoke number and Janice finds out she is pregnant.
Episode 2 - Benidorm Special 2010
It's Christmas on the Costa Blanca and where better to spend it than in Benidorm with some of The Solana's best loved regulars and some very special guests… There's plenty of tinsel and turkey, but not much peace and goodwill in Benidorm when the Garveys arrive to spend Christmas with Mel and Madge in their luxury hilltop villa. Mel is on business in Marrakech so Madge takes charge of the Benidorm Palace Christmas Spectacular, but talent management was never her strong point and she's not helped by handyman Les (Tim Healy) failing to pick up star act Su Pollard from the airport. When Donald and Jacqueline arrive with a group of 'close personal friends' including king of the swingers Marvin (Louie Spence) and Noreen brings along a new admirer, Michael is left wondering if he'll get his promised white Christmas after all.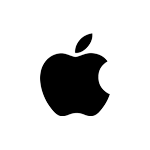 Episode 3 - Episode 3
All the regulars are concerned about Telle's pregnancy, except Madge who thinks she's just done it to ruin her holiday. Kate and Martin have a disastrous trip out around Benidorm where they get constantly lost and eventually seek refuge in a bar for a quiet drink. The evenings entertainment at Neptune's is supplied by a blacked up tribute act to the American south called 'Mal' Jolson which leaves Gavin and Troy open mouthed. They are also shocked to hear about a sexy magic act called Sticky Vicky…