CSI: Miami Season 4 Episodes
Find out where to watch Season 4 of CSI: Miami tonight
Season 4 Episode Guide
Episode 1 - From the Grave
Horatio takes confession with a New York City Cardinal who is one of only a few people who know of the deadly crime he committed in his past. Meanwhile, Miami's fiercest gang seeks revenge on a rival gang member and opens fire at his mother's funeral. When the gang discovers that Horatio plans to find them and destroy their illegal smuggling operation, they put out a hit on Horatio. Also, Natalia Boa Vista, a new CSI lab technician, creates conflict with a different government agenda from that of the team.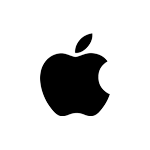 Episode 2 - Blood in the Water
When a rich family is trapped on a burning yacht in shark-infested waters, the CSIs must investigate. The daughter is killed during the tragedy, and the team soon discovers a web of lies within the family. Now, as the team delves into the world of outrageously wealthy yacht club members, they find that not everyone is who they appear to be. Meanwhile, Calleigh clashes with her replacement in the ballistics lab.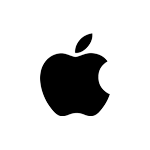 Episode 3 - Prey
Sara Jennings was on her way to the Bahamas via Miami for a class trip when a wild night of partying, drinking and sex got out of control. Now, the CSIs must discover who she was with and what happened that night in order to find her. Meanwhile, Horatio's past in New York City resurfaces when an old unsolved case lands on his desk.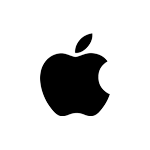 Episode 4 - 48 Hours to Life
After a young man confesses to murder and could fall victim to the county jail system, Horatio and the team must uncover the truth. Despite Tripp securing a written confession from Tobey Hollins, who admits to committing murder, the evidence tells Horatio that Tobey is innocent. As Horatio races to prove his innocence, Tobey waits for his arraignment in prison and ends up killing another inmate in alleged self-defense. Now, the pressure is on for the CSIs to find out the true culprit in both cases before the system swallows up Tobey for the rest of his life.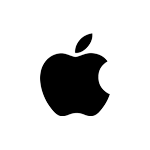 Episode 5 - Under Suspicion
The CSIs must race against time when all evidence in a murder case points to Horatio. When the murdered woman is discovered, Horatio admits that he was seeing her and that he was the last person to see her alive. Although the evidence logically points to Horatio as the killer, our CSIs must now dig deeper to find the real killer and learn who would have the motive and the method to frame him.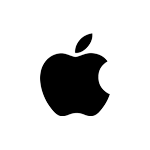 Episode 6 - Three-Way
Three suburban housewives on a girls' weekend in Miami are the prime suspects when the hotel's handsome pool boy is found murdered. When Horatio is tipped off that his team is facing a surprise efficiency review, he must trust Calleigh, Delko and Ryan to work together to find the killer. However, when they independently follow the evidence, each discovers that their analysis points to a different killer.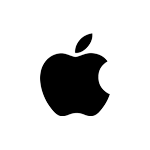 Episode 7 - Felony Flight
Henry Darius, a convicted serial killer, confesses to an unsolved murder and is flown from New York to Miami to show the police exactly where he buried the body. However, as the plane flies into Miami, it crashes and Darius escapes. As Darius begins a Miami killing spree, New York's Detective Mac Taylor, who put Darius away the first time, comes to help Horatio and the team track Darius down before he kills again. (Concludes on CSI: NY ep 207, "Manhattan Manhunt".)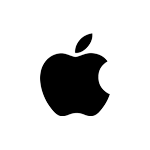 Episode 8 - Nailed
A woman who was just about to sign her divorce papers is found shot to death with a nail gun in her soon-to-be ex-husband's new home. Suspicion falls on her ex-husband and his new fiancée; however, when Ryan begins to follow the evidence, he is shot in the eye with a nail gun. Now, as one of their own lies wounded, the team must find out who killed the woman and who may have ended Wolfe's career as a CSI.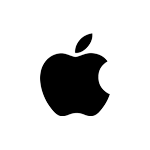 Episode 9 - Urban Hellraisers
After Delko witnesses a bank robbery, the CSIs soon discover that the suspects are playing out the action from the videogame Urban Hellraisers on the streets of Miami. As they score points for each crime committed, the CSIs must discover what consists of getting to the next level in the game in order to stop the culprits before they strike again.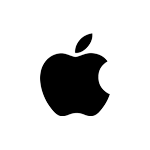 Episode 10 - Shattered
The team is stunned when Delko is busted for purchasing marijuana. However, as the truth as to why becomes clearer, Horatio must fight to keep Delko at CSI. Meanwhile, after a suspected drug lord is gunned down in his home, evidence leads the CSIs to a dirty bounty hunter whose greed may have gotten in the way of bringing a criminal to justice.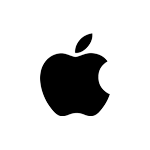 Episode 11 - Payback
Natalia's mission to solve cold cases is a success when a man imprisoned for rape is set free six years later. However, when the CSIs reexamine the evidence, find the true culprit and go to arrest him, they find that someone else has already taken justice into their own hands and killed him. Meanwhile, Alexx discovers that a corpse in her morgue may have died due to surgeon error on the operating table.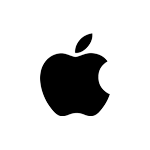 Episode 12 - The Score
A man is murdered while taking lessons from seasoned pros on how to score women in the competitive Miami night life. The CSIs, left only with a club full of likely suspects and a murder weapon wiped clean, must find the killer amongst the treacherous backdrop of Miami's sexual nightlife. Meanwhile, Eric's sister, Marisol, is arrested for buying a large amount of marijuana, and Horatio, learning that she bought the drugs to help her and her fellow cancer sufferers, must find a way to help her avoid jail time.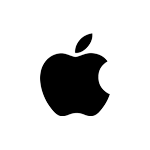 Episode 13 - Silencer (F/K/A/ Dance of Death)
When a female executive is shot at an afternoon concert, the evidence leads the CSIs to suspect that the dreaded Mala Noche gang has struck again. Now, as the team gathers evidence, they must try to find the connection between the upper class victim and Miami's most dangerous criminal gang. Meanwhile, Wolfe starts to catch on to Delko and Natalia's off-duty relationship.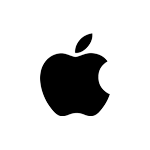 Episode 14 - Fade Out
Evidence shows that a series of murders at Miami's hottest clubs are linked to organized crime, but also leads Horatio and the team to a pair of Miami film students whose screenplay mirrors the details of the crimes. Now the CSIs must track down anyone who had read their fictional script and wanted to turn it into a deadly reality. Meanwhile, Ryan's eyesight worsens and jeopardizes his future with the crime lab.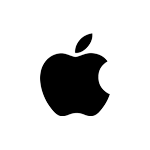 Episode 15 - Skeletons
When a body is uncovered during a beach volleyball tournament, the evidence leads Horatio to his nemesis, Walter Resden, who is now targeting one of his past victims. Horatio must deduce why Resden has returned and find a way to stop him for good. Meanwhile, Delko and Natalia's relationship takes an unexpected turn when she thinks that she may be pregnant.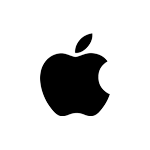 Episode 16 - Deviant
Alexx comes under suspicion after a convicted child molester is found murdered in her neighborhood. Horatio finds DNA evidence that shows that Alexx was putting up posters in her neighborhood warning parents that a child molester was moving to the area. The CSIs soon discover that a gang-mentality had spread throughout the community and that any number of the residents would have liked the man gone. Now, the team must work to prove that Alexx didn't cause the man's murder.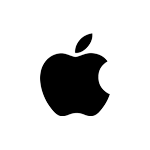 Episode 17 - Collision
A woman is killed from what seems to be a terrible auto accident. However, further evidence reveals that she was killed after the accident and a dead body is found in the trunk of the car. Now, as the investigation seems to be a case of a jewelry heist gone awry, the victim's traumatized son and Natalia's hidden past may hold the key to discovering what really happened.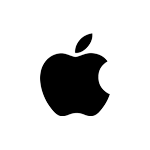 Episode 18 - Double Jeopardy
The Miami-Dade district attorney loses a highly publicized murder trial in which a husband is accused of killing his young bride and then dumping her body in the ocean. However, the woman's body is recovered from the ocean after the trial concludes and the 'double jeopardy' clause precludes the husband from being tried again. Now, as the CSIs fear that justice may not be served, new evidence suggests that the husband may have practiced on another victim first.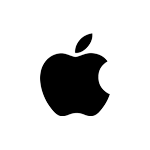 Episode 19 - Driven
After a group of wealthy women are robbed at a luxury day spa, evidence leads the the CSIs to believe that this is a part of a much larger car chopping scam and each of these women are being targeted for a home robbery. Matters become worse when Horatio discovers that Marisol was also at the spa during robbery and he must now protect her when her life is threatened. Meanwhile, Ryan must deal with the fallout after he freezes during a shootout.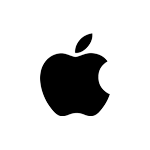 Episode 20 - Free Fall
The CSIs must find who is trying to kill a young, sexy couple just released from jail. Leo and Sienna's illegal activities transformed them from common criminals to media darlings, but now their past is catching up with them. However, after they are released from jail, their past misdeeds catch up with them. Meanwhile, Calleigh's ex-boyfriend from the U.S. Treasury office is assigned to help her on the case.
Episode 21 - Dead Air
When a kidnapped woman misdials a cell phone number and begs for help, the CSIs must find her before it's too late. Trying to determine the missing woman's location, the team must track down who she meant to call. Meanwhile, Horatio helps Marisol when she must make a difficult decision about the future. Also, Ryan gets Delko's permission to ask out Natalia, much to her surprise.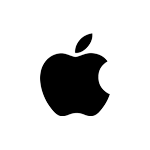 Episode 22 - Open Water
When a cruise ship docked in Miami is the scene of a double homicide, the team must find the killer. The CSIs find that the long list of suspects includes a victim's wife who he met and married just seven days prior, her daughter, the ship's magician and the corrupt captain. However, the suspect list is narrowed down when the team discovers that a large sum of money was stolen from the safe in a victim's stateroom. Meanwhile, Horatio takes his relationship with Marisol to the next level.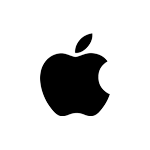 Episode 23 - Shock
A spoiled heiress's red carpet rival, personal assistant and musician boyfriend are the prime suspects when she's found murdered. The victim is found dead in her bathtub during her own star-studded party, and the CSIs have their work cut out for them when each of the A-list suspects has a motive to kill her. Meanwhile, Horatio tells Delko that he and Marisol are getting married as soon as possible, but extenuating circumstances could ruin their special day.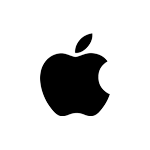 Episode 24 - Rampage
Just as Horatio and Marisol begin their new life together as husband and wife, the Mala Noche gang trial is disrupted when a witness helps the defendant escape during his own testimony. Now free and running from the law, the criminal orders Horatio's death, but ends up shooting someone very close to Horatio instead. Meanwhile, a jilted lover from Delko's past wreaks havoc with anyone close to him.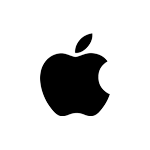 Episode 25 - One of Our Own
Horatio and Delko search Miami to bring down the Mala Noche gang once and for all after the murder of someone very close to them. However, their quest is jeopardized when the Feds seize the CSI lab with the intent to close it for good, based on the tip from the mole inside. When the mole is finally revealed to the entire lab, the news sends the remaining CSIs reeling.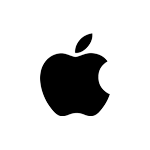 In order to keep our service free we display advertising and may earn affiliate fees for purchases you make on external sites that we partner with.
All content is © 2023 On TV Tonight unless pertaining to advertisers, companies, studios, movies and TV series listed on this site.