Da Vinci's Demons Season 2 Episodes
Find out how to watch Season 2 of Da Vinci's Demons tonight
Season 2 Episode Guide
Episode 1 - The Blood of Man
Chaos engulfs Florence as the Pazzis attack with full force. Leonardo da Vinci uncovers a mysterious group of enemies and is forced to gamble with the future of Florence, attempting to save a mortally-wounded Lorenzo de Medici. Meanwhile, without Lorenzo, Clarice defends the Medici Palace. Riario races ahead of Da Vinci in his own quest for the Book of Leaves, capturing Nico and Zo on his way.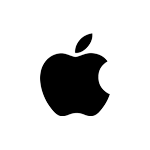 Episode 2 - The Blood of Brothers
Leonardo pushes his genius to the limits in order to defeat the Pazzis and reinstate Lorenzo as ruler of Florence. Pope Sixtus and Duke Federico of Urbino forge an alliance with King Ferrante of Naples, determined to finally crush Florence. In the Medici Palace, Clarice feels the pressure of ruling alone. Elsewhere, Nico attempts to withstand Riario's charms, refusing to betray his Maestro.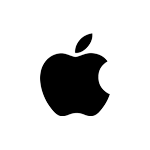 Episode 3 - The Voyage of the Damned
Leonardo uses an extraordinary invention to steal a ship from Duke Alfonso of Naples and continue his quest for the Book of Leaves. Sixtus excommunicates Florence, forcing Lorenzo to go to Naples and negotiate with mad King Ferrante. Carlo, Cosimo's bastard son, promises to aid Clarice in Lorenzo's absence. Lucrezia travels to Rome with companion Quon Shan to inform Mercuri of a Prisoner hidden in the Vatican.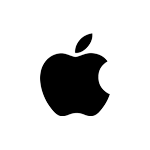 Episode 4 - The Ends of the Earth
Without maps, Da Vinci struggles to navigate The Sentinel across the Atlantic, causing mutiny amongst the superstitious slaves onboard. Mercuri smuggles Lucrezia into the Vatican to visit her father, who plots revenge against Sixtus. En route to Naples, Lorenzo and Piero's identity is discovered by a vicious con man.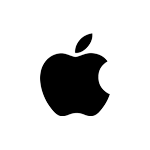 Episode 5 - The Sun and the Moon
Leonardo and his crew reach the New World but are captured by hostile Incas.Reunited with Riario and Nico, the group must unite to survive terrible trials set by the Inca leader, Topa Inca, aided by a mysterious Inca Priestess, Ima. Lorenzo attempts to save Florence with the help of old flame Ippolita, Duchess of Naples. As Clarice struggles to retain control of the Medici Bank, Carlo offers his assistance.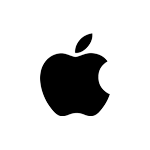 Episode 6 - The Rope of the Dead
Leonardo must marry Ima in order to enter the Vault of Heaven and retrieve the Book of Leaves. But, before the ceremony can occur, Leonardo and Riario face individual challenges. With their fates intertwined, one man will make a terrible sacrifice. Lorenzo partakes in King Ferrante's bloody Game of Thrace, hoping to win a place at the King's table. Journeying to Constantinople, Lucrezia encounters the Turk.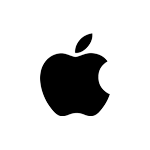 Episode 7 - The Vault of Heaven
Leonardo and his allies enter the Vault of Heaven, threatened by death at every turn. Facing perils which stretch Leonardo's genius to the breaking point, the group must also battle an enemy within their number. Carlo saves Clarice from assassins and their passion deepens. Meanwhile, in Constantinople Lucrezia intrigues Bayezid, son of Sultan Mehmed II. Mercuri deserts the Vatican, stealing a valuable artifact.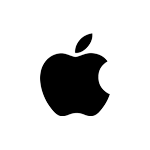 Episode 8 - The Fall From Heaven
While Leonardo and Riario await their deaths at the hands of Topa Inca, Zo and Nico plot their escape. Freed, the group flee and attempt to solve the Vault's final mystery, with Ima and Topa hot on their heels. In Naples, with Ippolita's help, Lorenzo continues to seek an audience with mad King Ferrante. Bayezid arrives in Rome seeking diplomacy, but Sixtus suspects treachery and has other plans.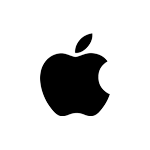 Episode 9 - The Enemies of Man
Da Vinci returns to Florence to find Duke Federico ruling with an iron fist. To defeat him, Da Vinci enlists Carlo's help, breaking into the Medici Palace and unleashing one of his most audacious inventions yet. Meanwhile, Riario seeks redemption for his sins and King Ferrante opens negotiations with Lorenzo to the horror of Sixtus and Alfonso. Under the spell of the Soothsayer, Lucrezia inadvertently reveals her hand.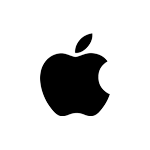 Episode 10 - The Sins of Daedalus
Driven by revenge, Da Vinci arrives in Otranto, where the Ottoman fleet is poised to attack Italy. Sixtus, Alfonso and Lorenzo must join forces with Da Vinci to repel the threat, but a surprise encounter derails their plans. Meanwhile, Riario is tortured by the Labyrinth, and Nico takes Vanessa's destiny into his own hands.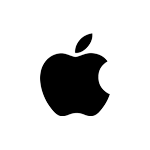 In order to keep our service free we display advertising and may earn affiliate fees for purchases you make on external sites that we partner with.
All content is © 2023 On TV Tonight unless pertaining to advertisers, companies, studios, movies and TV series listed on this site.