Supergirl Season 2 Episodes
Find out where to watch Season 2 of Supergirl tonight
Season 2 Episode Guide
Episode 1 - The Adventures of Supergirl
In the Season Two premiere, a new threat emerges in National City and Kara teams up with her cousin, Superman, to stop it. Although Kara is thrilled to have family in town, it leaves Alex feeling a bit left out. Meanwhile, Hank and Supergirl are stunned by the pod that came crashing to Earth.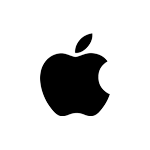 Episode 2 - The Last Children of Krypton
When Cadmus attacks National City with a kryptonite-powered villain who ends up seriously hurting Supergirl, Superman blames Hank because the kryptonite was stolen from the DEO. Meanwhile, Kara's first day at her new job doesn't go as she planned after she meets her new boss, Snapper Carr (recurring guest star Ian Gomez).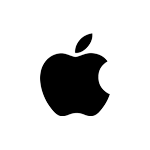 Episode 3 - Welcome to Earth
When an attack is made on the President (guest star Lynda Carter) as hot-button, alien vs. human rights issues heat up in National City, Supergirl and the DEO are assigned to protect the President and bring in the responsible party. While Alex teams up with Detective Maggie Sawyer (Floriana Lima) to investigate the case, Kara searches for a recently escaped Mon-El (new series regular Chris Wood), who she fears may be the alien behind the assault.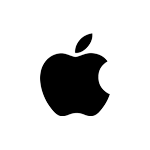 Episode 4 - Survivors
When Kara and Alex investigate the murder of an unregistered alien, the trail leads to an alien fight club run by Roulette (guest star Dichen Lachman), the ringmaster who commands aliens to fight in mortal combat for the entertainment of rich humans. While trying to stop the fighting, Supergirl and Martian Manhunter find themselves up against a surprising opponent. Meanwhile, Hank is thrilled to have found another Martian and tries to get to know M'Gann (guest star Sharon Leal) better. Supergirl takes Mon-El under her wing and begins to train him.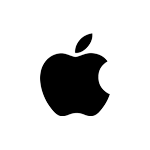 Episode 5 - Crossfire
Supergirl takes on a ruthless new gang who has been armed with dangerous new alien technology. When Cadmus sends a video to the DEO, the team realizes Cadmus is the one staffing the criminals for a secret mission. Meanwhile, Kara gets Mon-El a job as an intern at CatCo, James makes an important decision, and Lena invites Kara to attend one her fundraisers.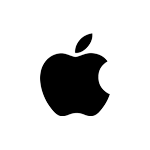 Episode 6 - Changing
The Guardian debuts to lend a hand after a parasite alien drains Supergirl of her power. Mon-El considers a less than desirable new career which then leads him to contemplate his motives. Alex struggles with a new reality.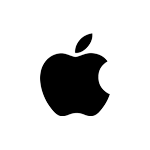 Episode 7 - The Darkest Places
While Guardian tries to clear his name after being accused of a murder committed by another vigilante, Supergirl heads out on a solo mission to rescue Mon-El, who has been captured by CADMUS. While fighting to free Mon-El, Supergirl comes face to face with Cyborg Superman.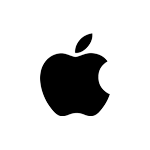 Episode 8 - Medusa
Eliza Danvers (Helen Slater) comes to town to celebrate Thanksgiving with her daughters. Alex decides it's time to come out to her mother; Kara is shocked when Eliza suggests Mon-El has feelings for her, and Winn and James consider telling Kara the truth about the Guardian. Meanwhile, CADMUS unleashes a virus that instantly kills any alien in the vicinity so Kara enlists an unexpected ally – Lena Luthor (recurring guest star Katie McGrath). Finally, the epic DC Super Hero Crossover Event kicks off when Barry Allen (guest star Grant Gustin) and Cisco Ramon (guest star Carlos Valdes) seek Kara's help with an alien invasion on their Earth.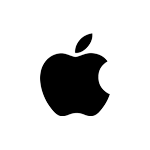 Episode 9 - Supergirl Lives
Kara is moved by the story of a missing woman named Izzy (guest star Harley Quinn Smith) and decides to investigate despite Snapper Carr's order to leave it alone. Kara takes Mon-El with her to the last place Izzy was seen and the duo find themselves thrust through a portal to another planet, Slaver's Moon, where the downtrodden are sold as slaves. The leader of the trafficking ring is none other than Roulette. To make matters worse, Slaver's Moon has a red sun, which means Kara and Mon-El are stripped of their powers and stuck on the planet with no way home. Meanwhile, back on Earth, Alex blames herself for Kara's disappearance, fearing she's become too focused on her new relationship with Maggie and too complacent in watching out for her sister.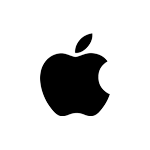 Episode 10 - We Can Be Heroes
After Livewire (recurring guest star Brit Morgan) seemingly breaks out of prison, Supergirl is intent on recapturing her. She takes Mon-El with her when she sees Livewire attack the NCPD, but things go awry when he puts Supergirl before the citizens of National City. Meanwhile, James decides to come clean with Kara; and M'Gann has a psychic attack and collapses into a coma.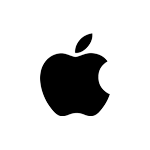 Episode 11 - The Martian Chronicles
Armek (guest star Terrell Tilford), a White Martian, descends on National City intent on taking M'gann back to Mars to face her punishment as a traitor. Hank and Supergirl determine the best way to keep M'gann safe is to bring her to the DEO. However, when it is revealed that Armek shapeshifted into M'gann and is now loose in the building, the team realize he could be disguised as any one of them.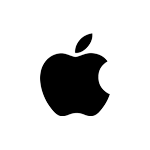 Episode 12 - Luthors
After Metallo (guest star Frederick Schmidt) breaks out of prison and frees Lillian Luthor (guest star Brenda Strong), the police blame Lena for his escape and arrest her. Despite overwhelming evidence, Kara refuses to believe her friend is guilty and fights to clear Lena's name. Flashbacks reveal how Lena came to be a Luthor. Meanwhile, Alex and Maggie celebrate their first Valentine's Day together.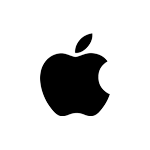 Episode 13 - Mr. & Mrs. Mxyzptlk
When Mr. Mxyzptlk (guest star Peter Gadiot), a magical imp, shows up on Earth and declares his love for Kara, she tries to let him down easy, thinking him harmless. However, he decides it's a challenge and starts to wreak havoc on National City. Mon-El has seen beings like Mr. Mxyzptlk on Daxam and knows how dangerous they can be. He and Kara argue over how to get rid of Mr. Mxyzptlk, further straining their relationship.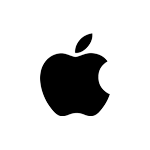 Episode 14 - Homecoming
When Jeremiah Danvers (guest star Dean Cain) is rescued from Cadmus, Alex and Kara are thrilled to have their father back. The Danvers arrange a family dinner to celebrate, but things go awry when a suspicious Mon-El starts to question Jeremiah about his sudden return.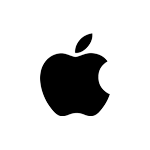 Episode 15 - Exodus
As Alex searches for Jeremiah, and Kara investigates a series of alien kidnappings, the sisters realize they must break the rules in order to foil a new Cadmus plot. In an effort to get Snapper Carr to run a story that would help her stop Cadmus, Kara agrees to set up an interview between Carr and Supergirl.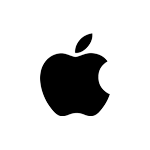 Episode 16 - Star-Crossed
A new villain (guest star Teri Hatcher) comes to National City, putting Supergirl on high alert. Meanwhile, Winn's girlfriend, Lyra (guest star Tamzin Merchant), gets Winn in trouble with the law. Maggie attempts to help Winn but old loyalties get in the way. The Music Meister (guest star Darren Criss) attacks Supergirl.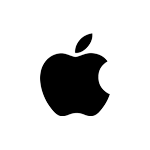 Episode 17 - Distant Sun
When a large bounty is put out on Supergirl, aliens from near and far attack National City intent on taking out the Woman of Steel. Meanwhile, Alex and Maggie run into Maggie's ex-girlfriend, Emily (guest star Hayley Sales), who's in town for a week; amd Hank gets an interesting order from President Marsdin (Lynda Carter). Kevin Smith directs.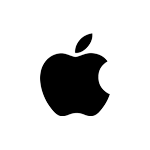 Episode 18 - Ace Reporter
Lena's ex-boyfriend, Jack Spheer (guest star Rahul Kohli), comes to National City to unveil his big breakthrough in nano-technology, which has the potential to eradicate all diseases. Lena asks Kara to attend Jack's conference with her for support. When Kara sees Snapper in attendance she's inspired to tap back into her reporter skills and questions Jack on his discovery, which ultimately leads to a bigger investigation that puts everyone in danger.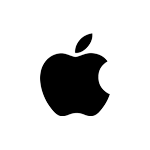 Episode 19 - Alex
When Alex is abducted, the kidnapper threatens to kill her unless Supergirl releases a notorious criminal from prison. Even though Supergirl and Maggie have always had different approaches to apprehending criminals, this time they must work together to save Alex. Meanwhile, Rhea (Teri Hatcher) has an interesting proposal for Lena.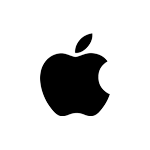 Episode 20 - City of Lost Children
When an alien attacks National City, Supergirl and the DEO learn the alien is a Phorian, an otherwise peaceful race with telekinetic powers. Guardian gets a lead on the Phorian's location but instead of finding the culprit, he finds a very scared boy named Marcus (guest star Lonnie Chavis). Marcus will only trust James, so it is up to Guardian to stop the attacks on the city. Meanwhile, Rhea's plan escalates.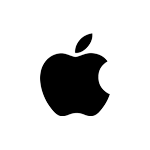 Episode 21 - Resist
Cat Grant (Calista Flockhart) returns to National City. Meanwhile, Supergirl grapples with whether or not to obey orders from the President (Lynda Carter) regarding Rhea's latest actions.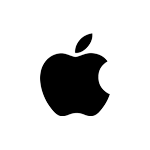 Episode 22 - Nevertheless, She Persisted
In the second season finale, Supergirl challenges Rhea in battle to save National City. Meanwhile, Cat Grant offers Supergirl some sage advice and Superman returns.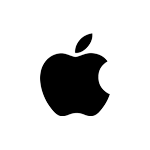 In order to keep our service free we display advertising and may earn affiliate fees for purchases you make on external sites that we partner with.
All content is © 2023 On TV Tonight unless pertaining to advertisers, companies, studios, movies and TV series listed on this site.