True Blood Season 1 Episodes
Find out where to watch Season 1 of True Blood tonight
Season 1 Episode Guide
Episode 1 - Strange Love
Across the country, vampires have come 'out of the coffin' after the invention of mass-produced synthetic blood. In Louisiana, Sookie Stackhouse, a waitress with telepathic abilities, falls under the spell of a sexy, 173-year-old vampire named Bill Compton--whose thoughts she can't read. After saving Bill from the Rattrays, a pair of ruthless 'vampire drainers,' Sookie tests the limits of Bill's gratitude when the two are left alone in the dark. Meanwhile, Sookie's best friend Tara quits one job to work for Sam Merlotte at his bar and grill, and Sookie's roguish brother Jason finds himself in hot water when a 'fangbanger,' whom he's been intimate with meets a tragic end.
Episode 2 - The First Taste
Bill returns Sookie's favor by rescuing her from the Rattrays' revenge, healing the wounded waitress with his own blood and leaving her, temporarily, with heightened senses. After being invited into Gran's house for a 'get-to-know-you' gathering with Jason and her family, Bill joins Sookie for a nocturnal sojourn. They end up at Bill's dilapidated antebellum estate, where Bill fights off his primal vampire urges for the acquiescent Sookie. Later, Sookie's desires get the better of her as she returns to Bill's--and is greeted by a gaggle of his bloodthirsty vampire friends.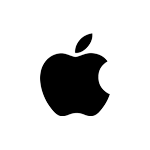 Episode 3 - Mine
Foiled in their attempt to 'glamour' Sookie, vampires Malcolm, Liam and Diane make a hasty retreat after Bill lays claim to the waitress. At Merlotte's, Sam seeks a short-term remedy to his long-term loneliness, while Tara seeks respite from her mother's alcohol-fueled rage. Spurned by Dawn for lack of performance, Jason turns to Lafayette, Merlotte's short-order cook, for help with his problem.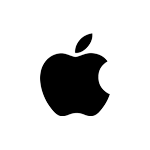 Episode 4 - Escape from Dragon House
Another killing in Bon Temps finds Jason back in custody with officers Andy and Bud. Tara gets him off the hook, but neither she nor Lafayette has the antidote to his current ailment. Urged by Gran to use her telepathic abilities to weed out the murderer and exonerate her brother, Sookie persuades Bill to take her to a Shreveport vampire bar called Fangtasia, where she impresses a dominant Nordic bloodsucker named Eric with her prescient powers. Later, Bill demonstrates his own considerable powers when an abusive patrolman stops the couple on their way home.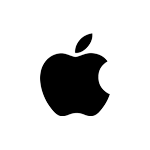 Episode 5 - Sparks Fly Out
Spurned by an exasperated Sookie, Bill ends up winning over Adele's church audience with his vivid recollections from the Civil War, though Andy and Bud remain suspicious. Sam tries to make the most of his opportunity with Sookie, though she's clearly not ready to commit. Ignoring Tara's rebuff, Lafayette convinces Jason to give vampire blood, a.k.a. 'V juice,' another shot. Alone at home, Bill remembers the painful wartime incident that changed his fate forever.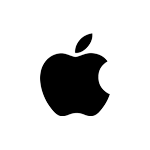 Episode 6 - Cold Ground
Numbed by tragedy, Sookie looks for refuge from the cacophony of her friends and neighbors' inner voices. After lashing out at his sister and decking Andy, Jason wrestles with withdrawal symptoms from his V-juice habit. Tara resists the overtures of her mother, Lettie Mae, who's trying to rid herself of a demon and needs her daughter's help. Sam and Tara make a connection in their mutual search for 'something real.'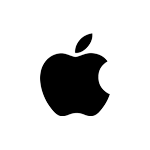 Episode 7 - Burning House of Love
Sookie's painful childhood revelation about her Uncle Bartlett spurs Bill into action. Despite her skepticism, Tara agrees to pay for an exorcism to purge a demon out of Lettie Mae. In search of V juice, Jason travels to Fangtasia, where he bonds with an adventurous young woman named Amy. A trio of rednecks decide to exact vigilante justice on a pack of vampires who crashed Merlotte's in search of their wayward mate, Bill.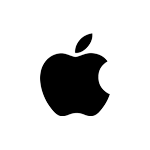 Episode 8 - The Fourth Man In the Fire
Sookie tries to hold herself together in the wake of another possible tragedy. Tara is amazed by Lettie Mae's turnaround, and considers similar therapy for herself after lashing out at Sookie and Sam. Jason's new squeeze, Amy, charms the crowd at Merlotte's, but shows a darker side to Jason when their V-juice well runs dry. Rene pops the question to Arlene while Sookie is baby-sitting her kids. Later, at Bill's request, Sookie agrees to use her gifts to help Eric, a powerful vampire sheriff, root out a thief at Fangtasia.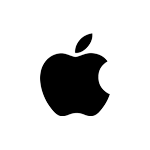 Episode 9 - Plaisir d'Amour
Bill breaks a vampire taboo in protecting Sookie--and must pay a steep price as a result. Jason and Amy break their own taboo by kidnapping a vampire named Eddie in order to harvest his blood. With Lettie Mae apparently cured, a skeptical Tara consults with Miss Jeanette about exorcising her own inner demon. Sookie returns home to yet another horrific tragedy, prompting Bill to enlist an unlikely bodyguard--Sam--to protect her while he's away.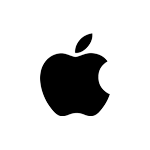 Episode 10 - I Don't Wanna Know
Caught in a compromising position, Sam shares a secret with an incredulous Sookie. Thinking she's been purged of her demon, Tara celebrates with Lettie Mae--but goes off the deep end when she uncovers Miss Jeanette's true intentions. Sookie has a disturbing revelation during Arlene and Rene's engagement party at Merlotte's; Jason and Amy debate what to do with Eddie; and Tara speeds into a bizarre roadside encounter that lands her in jail. At a vampire tribunal to decide his fate, Bill faces a harsh penalty for his offense, but the magister decides on a more creative sentence involving a young human named Jessica.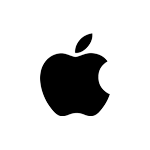 Episode 11 - To Love Is to Bury
Bill fulfills the conditions of the tribunal's sentence, although he and Eric find that Jessica doesn't quite turn (out) as expected. Trying to solve the mystery behind her most recent vision, Sookie heads to a pie shop with Sam and, later, puts the squeeze on a philandering police officer to get info. Jason helps clean up Amy's mess, worrying about their future but unable to break away. Tara's anger over Lettie Mae's refusal to bail her out of jail is tempered when a wealthy 'social worker,' Maryann Forrester, comes to her rescue. Disgusted by the hypocrisy of a vamp-bashing State Senator, Lafayette decides to pay him a firsthand visit on the campaign trail. In Bill's absence, a vulnerable Sookie finds comfort with Sam. A distraught Jason finds himself in hot water with Bud and Andy, again.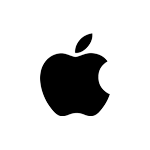 Episode 12 - You'll Be the Death of Me
In the season finale, Sookie finds a link to the string of killings in Bon Temps--and ends up in the murderer's vicious crosshairs. Tara decides to make the most of her second chance with Maryann; Jason finds a new calling after an anti-vampire zealot named Orry visits him in jail; Bill tempts fate during his latest attempt to save Sookie; Sam is perturbed by an encounter with an old acquaintance; Lafayette finds himself at the wrong place at the right time.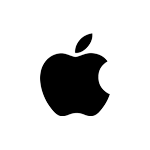 In order to keep our service free we display advertising and may earn affiliate fees for purchases you make on external sites that we partner with.
All content is © 2023 On TV Tonight unless pertaining to advertisers, companies, studios, movies and TV series listed on this site.