True Blood Season 4 Episodes
Find out where to watch Season 4 of True Blood tonight
Season 4 Episode Guide
Episode 1 - She's Not There
Season Four Premiere. Sookie journeys away from Bon Temps; Eric and Bill try to win back the human public; Jason learns that no good deed goes unpunished; Tara finds refuge in close quarters; Sam bonds with his own; Hoyt and Jessica debate the dinner menu; Jesus urges Lafayette to join a coven; Terry tries to alleviate Arlene's fears about the baby.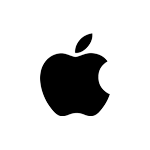 Episode 2 - You Smell Like Dinner
Sookie adjusts to Bon Temp's new realities; Bill reveals pieces of his past; Eric crashes a witch's meeting; Jason gets his wounds licked; Andy struggles with his addiction; Sam learns of Luna's special talents; Jessica satisfies her blood cravings; Arlene witnesses strange behavior from her family.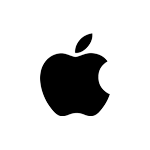 Episode 3 - If You Love Me, Why Am I Dyin'?
Sookie makes a deal with Eric, and reconnects with Alcide; Bill punishes an errant vampire and counsels a guilt-ridden Jessica; Jason is cast as a reluctant savior; Tommy eyes a scam and alienates Sam; Marnie flexes her newfound powers; Pam delivers an ultimatum to Lafayette, Tara and Jesus; Eric spoils Sookie's faerie reunion.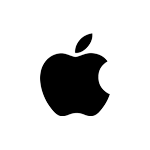 Episode 4 - I'm Alive and On Fire
Alcide helps Sookie hunt for Eric; Marnie searches for guidance to break a spell; Bill discovers a common bond with the Bellefleurs; Jason begs for liberation from Hotshot; Sam penetrates Luna's inner circle; Arlene sees the writing on the wall; Tommy returns to his roots.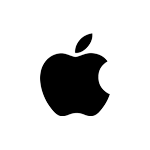 Episode 5 - Me and the Devil
Sookie nurtures Eric; Bill gets involved personally in the necromancy crisis; Pam takes the veil; Sam becomes Tommy's accomplice; Arlene and Terry look to religion to solve their problem; Jesus and Lafayette head to Mexico to harness a shaman's power; Jason convalesces.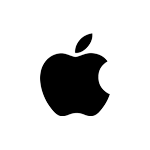 Episode 6 - I Wish I Was the Moon
Sookie searches for Jason under a full moon; Marnie connects with spirits of the past; Arlene and Terry cope with a suspicious inferno; Debbie urges Alcide to join a new werewolf community; Tommy trades places with Sam; Lafayette feels the spirit in Mexico; Eric surrenders to his King's will.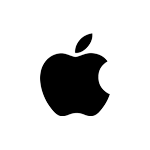 Episode 7 - Cold Grey Light of Dawn
With Marnie empowered by spirits of the dead, Bill issues an unpopular order to save vampires from the light. Eric embraces his amnesia; Luna discovers Sam's not the man she thought he was; Lafayette expands his consciousness; Pam gets a body peel; Andy's date with Holly doesn't go as planned; Jessica has doubts about her future with Hoyt; Alcide and Debbie join a new pack.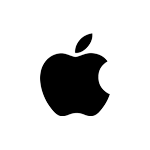 Episode 8 - Spellbound
As Bill and Marnie brace for a dangerous midnight face-off, Sookie and Eric pledge their allegiance to the King. Jason is torn between friendship and passion, and Jessica is spurned from two homes. Lafayette becomes the pawn of a tormented spirit; Tommy takes a walk in someone else's shoes; Sam contends with yet another adversary in Marcus, Luna's ex and the leader of Alcide's new pack.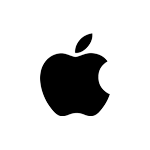 Episode 9 - Let's Get Out of Here
Convalescing after her latest near-death trauma, Sookie envisions a world where there's room for both Bill and Eric. Jesus tries to purge the restless spirit out of Lafayette; Marcus enlists Alcide to help him deal with the Sam situation; Bill and Nan Flanagan clash over their respective agendas; Hoyt asks Jason to make a delivery to Jessica. Despite Tara and Holly's misgivings, Marnie plots her next move against the vampires, during a 'Festival of Tolerance' event at Shreveport.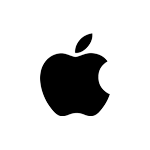 Episode 10 - Burning Down the House
As all hell breaks loose in Shreveport, Sookie summons her most potent powers yet to save Bill, in the process breaking a spell and leading Marnie/Antonia to re-evaluate her mission. Jason urges Jessica to glamour him for Hoyt's sake; Terry drags Andy to 'Fort Bellefleur' for an intervention; Alcide reconsiders his allegiances after Marcus' fight with Tommy. Jesus, accompanied by Sookie, Lafayette and Jason, tries to breach the Moongoddess Emporium's defenses to liberate Tara and Holly, while Bill leads a brigade of vampires committed to blowing the place to kingdom come.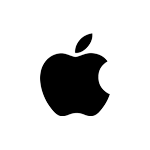 Episode 11 - Soul of Fire
As the Wiccan-vampire standoff reaches a critical juncture, Sookie summons her faerie powers to prevent Marnie from bewitching Bill, Eric and Pam into a suicide march, while Jesus casts a secret spell designed to un-bind Antonia and break the witch's deadly defenses. Sam settles a score with Marcus; Alcide confronts Debbie about her allegiances; Andy finds unexpected passion in the forest; Lafayette is consumed by the past.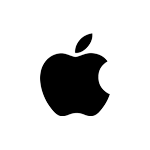 Episode 12 - And When I Die
Season Four Finale. It's Samhain, Wicca's greatest holy day, and spirits of the dead surface in Bon Temps, giving Sookie some valuable allies to combat Marnie's newest incarnation. Lafayette's latest medium encounter imperils his relationship with Jesus; Jason finds confession good for the soul, but not the body; Alcide makes a heartfelt appeal to the woman he loves; Terry receives an unexpected visitor at Merlotte's; Sam and Luna envision a storybook ending, for once; Nan wears out her welcome with Bill and Eric. As Season Four comes to a shattering conclusion, Debbie confronts Sookie and Tara with deadly consequences, and the denizens of Bon Temps brace for a new crisis with a familiar face.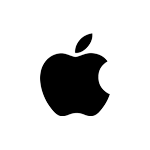 In order to keep our service free we display advertising and may earn affiliate fees for purchases you make on external sites that we partner with.
All content is © 2023 On TV Tonight unless pertaining to advertisers, companies, studios, movies and TV series listed on this site.