Amazon Prime Video Canada
What's on Amazon Prime Video Canada?
Season 6
In this fun, outrageous comedy series from Emmy winner Michael Patrick King (Sex and the City) and comedian Whitney Cummings, two girls from very different backgrounds - Max, poor from birth, and Caroline, born wealthy but down on her luck - wind up ...
Season 2
From creator Marc Cherry ("Desperate Housewives," "Devious Maids"), Why Women Kill features an ensemble cast and storylines that will explore what it means to be beautiful, the hidden truth behind the facades people present to the world, the effects of being ignored and overlooked by society, and fi...
Season 7
Chicago PD is a gripping new police drama about those who put it all on the line to serve and protect. District 21 of the Chicago Police Department is made up of two distinctly different groups: The uniformed cops who patrol the beat and deal with street crimes, and the intelligence unit, the team t...
Season 7
Simon Baker stars as Patrick Jane, an independent consultant with the California Bureau of Investigation (CBI) who has a remarkable track record for solving serious crimes using his razor sharp skills of observation. Jane's role in cracking a series of tough high-profile cases is greatly valued by h...
Season 12
Charlie Sheen and Jon Cryer star in this Emmy®-nominated comedy. Sheen plays a Malibu bachelor with an easy way with women. His casual lifestyle is interrupted when his uptight brother (Cryer) and his son stay with him. Despite the complexities of their lives, this unusual family unit promises to ma...
Season 4
In 1958 New York, Midge Maisel's life is on track- husband, kids, and elegant Yom Kippur dinners in their Upper West Side apartment. But when her life takes a surprise turn, she has to quickly decide what else she's good at - and going from housewife to stand-up comic is a wild choice to everyone bu...
Season 10
After a meteor shower rains destruction on Smallville, years pass, leaving scars and secrets. A popular yet awkward teen attempts to decipher the meaning of his life and clouded past. As he struggles with the transition to adulthood, Clark's strength and strange abilities set him uncomfortably apart...
Season 1
In 1943, Carson Shaw travels to Chicago to try out for the All-American Girls Professional Baseball League. There, she meets other women who also dream of playing pro baseball and makes connections that open up her world. Rockford local Max Chapman also comes to the tryouts but is turned away. With...
Season 1
"Nine Perfect Strangers" follows nine very different people who arrive at Tranquillum House, a mysterious wellness retreat that promises "total transformation". Once there, the guests fall under the spell of the enigmatic Masha, who will stop at nothing to heal them. As the days unfold, however, Mas...
An Italian student enrolls at Oxford and disrupts the orderly pattern of undergraduate life by refusing to conform to the university's staid traditions and code behavior.
Two musicians embark on a road trip home for Christmas and discover they might just be meant for each other...
A hapless Navy grunt is assigned SP duty. The catch: he must escort a beautiful female prisoner on her way to prison for going UA. She in turn will try anything to escape.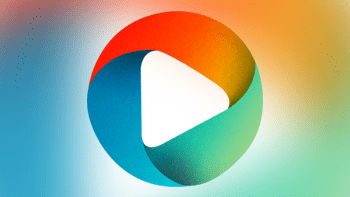 Season 1
What if I told you that Jean-Claude Van Damme - yes, THAT Jean-Claude Van Damme - was, in fact, a secret agent? That his entire film career was built solely as a front for his black ops? Would you believe me? No? Well then that's egg on your face because that's what this show is about.
Season 1
A decades-long success on the theater stage, Funny Little Stories is now available for streaming. Created by filmmaker Monique Gardenberg, from "Ó Paí, ó", the series with 5 standalone episodes is a critical and humorous portrayal of our society.
A young, happy couple`s life gets turned upside down when the guy receives a call from an unknown woman who claims to be in danger. A new take on the classic love triangle, Triple Seat brings to you a light-hearted story about wireless love.
Season 2
Tricky TV Quickie! Magician, Stephen Mulhern, stages hilarious, hidden camera pranks and shows kids the secrets of classic card tricks.
This is the story of a voyage of initiation in which three young Inuit go in search of a promised land. It is also the story of a fight to the death between two shamans, the young Markussi and the aged Killiq, who feels that his power is threatened. An inspirational tale that uses authentic settings...
Ghouls, demons, witches and the undead stalk the halls of an eerie mansion known as Bray Manor, summoned forth over the course of one night by the mysterious figure known as The Architect. Listen if you dare to these terrifying tales of the macabre, because as each tale ends comes a spine-tingling...
With his business in severe trouble, Frank Candy jettisons his morals and torches the factory, claiming on the insurance. A young employee dies in the blaze. Candy's integrity is further compromised when he embarks on an affair with the boy's mother, rocking his own apparently stable marriage. The l...
Mo Mandel takes the stage in his first hour-long special at the Gothic Theater in Denver. He loves Julia Iglesias, hates positive people, and aims his frenetic laser at everything from the sins of his parents, to the perils of sex, to the dark nature of his own disastrous mind.
Season 1
Asahi's life in reality ended simultaneously, when she died playing "Union", a world-renowned online RPG. The members of "Subaru" went separate ways when "Union" shut down due to Asahi's death. Six years later, Haruto logs onto a renewed version of "Re'Union" and reunites with Asahi who had died. Is...
Quick-witted teen Mark (Kyle Allen) is contentedly living the same day in an endless loop when his world is turned upside-down by the mysterious Margaret (Kathryn Newton), also stuck in the same loop. What follows is a love story with a fantastical twist, as the two struggle to figure out how – and...
With help from his guitars, comedian Nick Thune regales the audience of Brooklyn's Bell Theatre with a collection of hilarious stories about his childhood, past romantic relationships and his experience with a burning building.
Rx Run follows teens Emily, Tom, and McKenzie as they take back their lives from mental illness through a running program created by therapist Dan McGann.
Season 1
Lemur Street explores two warring gangs of lemurs who live as neighbours on the tropical island of Madagascar. The gangs are each made up of about 20 ring-tailed lemurs, and their lives are packed with drama and infighting as they jostle for dominance. Roving opportunistic males, juveniles causing h...
Roja is about a simple girl from a village who marries a sophisticated city dweller Rishi (Aravind Swamy) and goes to Kashmir as he is assigned a post at an army communications centre. Roja's (Madhubala) world gets shattered when Rishi is abducted by the terrorists. How Roja fights & gets back her h...
Tim and his two best friends stumble upon a mad scientist who created a way of predicting the time of death of any living creature. When Tim sneaks inside the invention, he discovers he only has 2:Hrs left to live! Tim and his friends start a bucket list that will cram a lifetime into the next two h...
A story about one man's love for his nation and another's love for power. An epic adventure filled with edge-of-the-seat thrills and war on the seas.
Many believe Bigfoot does not exist but for those who have seen the creature face to face, there is no question.
Buchi Raju (Allari Naresh) is a salesman in Kalanikethan Mall who lives with his uncle Abrakadabra Appa Rao (Krishna Bhagavaan), who is a magician. Buchi Raju happens to come across Maha Lakshmi (Sharmiela Mandre) one fine day and falls in love with her. Maha Lakshmi also responds to Buchi Rahju, an...
Season 1
Nino sings for one reason only: to be found. Blessed with a beautiful voice, she wishes to reunite with two childhood friends: Momo and Yuzu. Things start to change as she enters her first year of high school.
A girl and her dying mother have their lives changed when a black cook comes to live with them.
In the past 30 years and with the rise of the Internet, the sex trade has expanded worldwide and become a true industry. But who is benefiting from this phenomenon, which has turned the bodies of women into a commodity to be exploited? This film is a foray into a brutal world whose key players trivi...
Susprisia is the remake of an old horror classic from 1977, directed by Luca Guadagnino.
After a man decides to embrace adulthood and marry his girlfriend, his longtime imaginary friend tries to destroy his peaceful life.
Texas. The home of barbecue, The Alamo, and Steve Treviño. In his latest special, Til Death, America's favorite husband gives us a bitingly honest take on the day-to-day joy of marriage, kids, and living life with your best friend.
After being mistaken as a stranger's blind date, Nancy finds the perfect boyfriend in this hilarious romantic comedy. Starring Lake Bell and Simon Pegg.
Jim Norton's new stand-up comedy special "Contextually Inadequate" is 57 minutes of Norton addressing the topics of the day including workplace shootings, Bill Cosby, personal privacy, the art of the selfie, and the importance of an open mind.
Season 1
At storage auctions in Canada, high-stakes buyers convene daily, bidding against one another on repossessed and forgotten storage units. Following four teams of bidders looking to score big, Storage Wars Canada is a modern-day treasure hunt. Armed with a flashlight, an expert eye and a unique instin...
When movie star Ryan Banks finds his career in trouble, Todd Doherty, his best friend and manager, comes up with a reality dating show where Ryan will ultimately select one woman to wed. But when the audience's favorite, Charlie Norton, falls for Todd, he is torn between his feelings for Charlie and...
Joanne Marco, a wealthy art collector, has been searching for an artistic genius. When she discovers a young, unknown painter named Aldis Brown, she becomes obsessed with him and determined to force his success. She invites him to move into her mansion where she can foster his talent, but their rel...
Season 2
10 home cooks will compete in Britain's Best Home Cook, living in a shared house for the brand new eight-part series hosted by Claudia Winkleman and judged by the queen of home cooking Mary Berry, produce expert Chris Bavin, and top chef Dan Doherty.
What started with a routine divorce between Natalie Stein and her husband Tim, will soon take a turn into the unexpected and evolve into scenes of torture, bloodshed and slaughter.
Season 1
Johanna Spyri's classic tale of Heidi, the lovable young orphan who enriches the lives of everyone she meets, is brought to life for this Golden Globe® nominated two-part story starring Jane Seymour.
Join Mr. Monkey, Monkey Mechanic, as he repairs a whole new bunch of vehicles for even more animal friends! Once Mr. Monkey gets behind his work bench, he'll find a fun and creative way to solve all his visitors' vehicular troubles, with the help of his trusty monkey wrench!
Season 1
This show follows the adventures of two children: Brett Miller from Australia and Hannah O'Flaherty from Ireland. They discover a portal which enables them to travel between each country and experience life in different hemispheres, as well as having adventures along the way.
Season 1
In the investigative series "Who Killed Tupac?" noted civil rights attorney Benjamin Crump and journalist Stephanie Frederic examine key theories in an effort to come to the most informed and definitive conclusion as to what happened and why.
Season 1
Our story follows childhood sweethearts Gary and Terri King and their aspirations to achieve social acceptance and moderate material success in competitive suburbia. This, accompanied by drama queen Gary's constant strive to impress his prehistoric old school Dad Big Gary and attempt to fill his big...
Season 1
Ritchie, Roscoe and Colin are young lads, leaving home at 18 and heading off to London in 1981 with hope, ambition and joy… and walking straight into a virus that most of the world ignores.
A teenage boy (Tye Sheridan) falls in love with a girl (Kaitlyn Dever), but after a summer prank goes awry, he must grapple with his guilty conscience.
Season 1
Agent Steve Mitchell travels the globe investigating cases of espionage, sabotage and threats to National Security. Starring Brian Donlevy as the character he originated on NBC Radio and Herb Butterfield as "The Commissioner."
On Christmas day, George (Christopher Lloyd), still haunted with regret from the loss of Violet, the 'wayward girl' he loved decades ago, has a second chance to go back in time to relive, reimagine and possibly change his unresolved past.
Season 15
In the criminal justice system the people are represented by two separate yet equally important groups: the police who investigate crime and the district attorneys who prosecute the offenders. These are their stories.
Season 3
KIM'S CONVENIENCE is the funny, heartfelt story of The Kims, a Korean-Canadian family, running a convenience store in downtown Toronto.
A thrilling study of the UFO phenomenon and the people who dedicate their lives to it.
Benjamin Morton found the love of a lifetime at age seven in Ava, the spunky little girl next door. As the two journey together through the seasons of life, a tragedy occurs that puts their entire future in jeopardy.
A Magistrate working in a distant outpost begins to question his loyalty to the empire.
Details the year leading to the assassination of Israel's Prime Minister, Yitzhak Rabin (1922-1995), from the point of view of the assassin.
The touching story of Father Damien, who went to the island of Molokai to minister to the lepers who had been exiled there.
Season 1
The ongoing epic of a rural Newfoundland family called the Furey's who operate the town's sole bridal, ambulatory, and funeral services company, starring legendary Canadian comedians Mary Walsh & Mark McKinney.
Season 1
12 teams of 2 pitted against one another in a weight loss contest. The catch, is that each team has risked $10,000 of their own money...and the team that wins - takes the bank.
A tale of friendship, mystery and adventure when a young boy named Jake makes a new friend. But this lovable, mischievous little dinosaur begins to rapidly grow each day and now Jake can no longer keep his pet a secret.
Nani(Nani) a middle-class guy who stays with his sister in law(Bhumika). He leads a happy go lucky life with his girlfriend(Sai Pallavi) but things change all of a sudden when Bhumika who is a government servant lands into problems with a dreaded criminal(Naresh Vijay) in Warangal. Rest of the story...
Made without dialogue, this is a Romanian science fiction - spy comedy, with a blend of pantomime, slapstick, visual gags and the occasional verbal noises delivered in the style of Mr. Bean. The story centers around a criminal gang of Runyanesque hoods who steal an atomic bomb, only to have it end u...
Dance-Off tells the story of two rival studios whose star-crossed lovers, Brandon and Jasmine, must compete against each other for a $25,000 top award. On their journey to the finals, they learn you can fall in love with the competition.
Based on an inspirational true story about how a rural community rallied around a distraught family to search for their missing two-year-old boy and through doing so changed the lives of many of those involved. A missing child. A family in crisis. A faith tested. A community unites.
Season 3
Crime Investigation Australia is an Australian true-crime series. It examines some of Australia's most shocking and infamous crimes. It includes interviews from victims, loved ones and the investigators who brought the criminals to justice. These crimes are further examined by re-enactments shot in...
Season 1
14 young contestants are taught by Kathy how to fit into high society while they vie for the chance at winning at $200,000 trust fund, a new apartment, wardrobe and the opportunity to live like a Hilton for a year. Each week Hilton eliminates those who can't cut it in the high society lifestyle.
A huntsman sent to capture Snow White becomes her protector.
THE SHOW," a live series distributed online that recreates each of the five full-length albums SiM has released to date.This live performance will be a recreation of SiM's first album, "Silence iz Mine".
Season 1
Fifteen-year-old Heidi Schreck earned her college tuition by winning Constitutional debate competitions across the United States. In this hilarious, hopeful, and achingly human show, Heidi resurrects her teenage self in order to trace the profound relationship between four generations of women and t...
FBI agent Paul Smecker is pitted against a pair of Irish brothers out to rid the world of evil, starting with the Russian mob. As the brothers brutally take on Boston's underworld, Smecker finds himself torn between busting the vigilantes, and joining them...
Season 1
Reality series where models compete in various challenges in order to win the title of "America's Most Smartest Model" and a cash prize.
A woman's troubled brother tracks her down after years spent apart.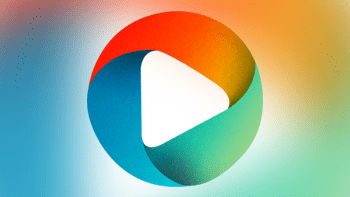 An Indian communications satellite goes off course, raising the potential threat of a major communications disruption worldwide. It is now up to a team of Indian astronauts to course correct the erratic satellite.
Season 1
[coming 6 Nov] Tiziano Ferro has never loved hiding from others, and now, after turning 40, he is ready to show everyone a new important chapter of his life. A journey that will pass through cities that are most important for him: Milan, Los Angeles and Latina. Ferro is the original and open-hearte...
Hope finds herself leaving the comfort of her suburban life for New York City in order to settle the affairs of her best friend Rachel who has just been murdered.
Nick Romano is a young Italian American fighting his own personal demons. Teamed with his crazy but always loyal partner Carlo, the two small time hoods are on the streets trying to hustle and make a living.
Raised in the culture of India, 15 year old Jeffrey Moore (Ryan Reynolds) is forced to start a whole new life with his Aunt Charlotte (Glenne Headly) in Canada when his father dies.
Season 1
Canada is the second-largest country on Earth, and the quintessential wilderness. Vast, dangerous, and magnificent; it's a land of towering mountains, endless forests, untamed rivers, enchanting lakes, and an awe-inspiring frozen north.
Though Kevin (James McAvoy) has evidenced 23 personalities to his trusted psychiatrist, Dr. Fletcher (Betty Buckley), there remains one still submerged who is set to materialize and dominate all the others.
High-school students gradually begin to suspect that their teachers are from another planet.
A teenager is reunited with her father, a Spanish merchant who has spent a long time in jail accused of Jihadism by mistake. She accompanies him on a business trip to India, where an unexpected turn of events threatens to separate them again.
The America of the post apocalyptic future is an irradiated wasteland, a vast, ultraviolet world where criminals control the mean streets. Ultimate law enforcers like Dredd and his new partner, Anderson, are Judges, the only force battling for justice.
London is a drug laden adventure that centers on a party in a New York loft where a young man (Chris Evans) is trying to win back his ex-girlfriend (Jessica Biel).
Steve, who is stuck in a corporate loophole, while a business trip he meets Amanda, an escort worker that has more to her than just the look, the drive, and the sexuality.
THE SHOW," a live series distributed online that recreates each of the five full-length albums SiM has released to date.This live performance will be a recreation of the second album "SEED OF HOPE"
Set in Bengaluru, Ninna Sanihake is a romantic comedy that follows the story of a young millennial couple, Aditya and Amrutha, who meet each other at a prank-off and grow to be lovers. Eventually, they get into a live-in relationship and discover each other as they try to overcome family troubles, s...
Nani loves Bindu but is killed by a jealous Sudeep, who lusts after Bindu. Nani is reincarnated as a fly and decides to avenge his death. He teams up with Bindu to make Sudeep's life a living hell.
Season 1
Dive deep into the most bizzare, surprising and hilarious stories of the past that your history teacher never felt comfortable sharing with you.
Season 1
Harmony with A.R Rahman' is a curated exploration of the past and future of Indian music through the eyes of A. R. Rahman. India's rich musical heritage is viewed through the prism of four specially curated instruments and vocal traditions, selected in order to represent the geographic and historic...
A cowardly actor and a runaway princess are voyaging on a ship that is captured by a notorious pirate who recently buried his treasure on a secretly mapped island.
This fascinating film, made with the total co-operation of the band, tells how The Who struggled to create the first Rock Opera, Tommy, and how its success changed their lives.
A man (Andrew Garfield) struggles to get back his family home that they were evicted from by working for the greedy real estate broker (Michael Shannon) who's the source of his frustration.
On a desolate stretch of desert highway, two men on the run from their past, a band on their way to the next gig, a man struggling to get home, a brother in search of his long-lost sister and a family on vacation are forced to confront their worst fears and darkest secrets in these interwoven tales...
Season 3
Sometimes you have to build a company from the underground up.
Based on the hit novel by Marion Keyes. Claire has an eventful day - she gives birth to her first child and her husband leaves her a few hours later. She goes home to live with her eccentric family in Dublin, where she takes time to recover. When her husband tries to re-enter her lfe, he is in for a...
A hilarious night of comedy with five of the funniest Indian stand-up comedians! Blowing aside political correctness, these talented Indian comics break down stereotypes as they cover politics, racism, dating, childhood and pop-culture.
Major Harry Smith (Travis Fimmel) and his company of 108 young and inexperienced soldiers are fighting for their lives in the Battle of Long Tan. With 2,500 battle-hardened Viet Cong soldiers closing in, their ammunition running out and casualties mounting, each man searches for the strength to triu...
Comedian Ward Anderson ponders marriage, parenthood, and getting older in this offbeat and energetic comedy special. Filmed live in Toronto, Anderson brings the laughter with his unique delivery and style.
Now a rising young lawyer, Elle Woods is about to make partner at her firm, she and Emmett are still love, and her hair is still super healthy. But when she finds out her beloved Bruiser's canine relatives are being used as cosmetic test subjects, Elle heads to D.C. to accessorize her rights and tak...
Gathering material from a wealth of life experiences, Jose takes audiences on the rollercoaster ride that's been his life.