CBC Gem
What's on CBC Gem?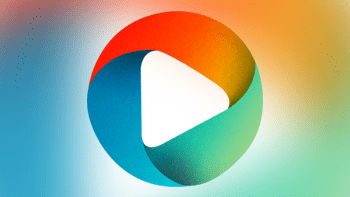 A woman tasked with finding homes for 12 abandoned puppies before Christmas finds love with her co-worker just in time for the holidays.
Season 1
The British Empire stole a lot of stuff. Those objects are housed in museums and galleries across the world. We peel back the true histories behind those objects - and meet those who want them back.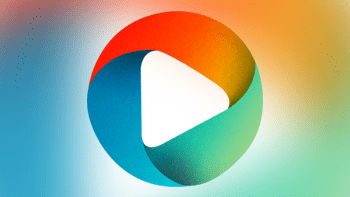 Tim, a shy 16 years old athlete, is both brilliant and talented. But the pressure he undergoes pushes him to the edge, where human limits reach the point of no return.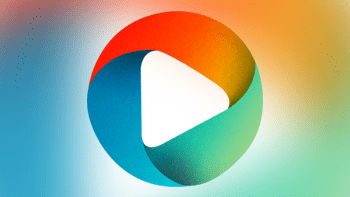 2040 maps out a pathway for change that can lead us to a more ecologically sustainable and equitable future.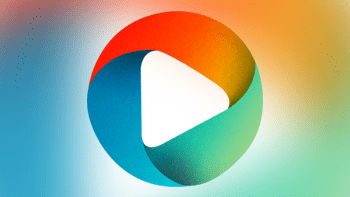 When Yannick fell off his bike, he knocked at the door of the Beaulieu residence to ask for help. But Jacques Beaulieu and his family have other plans for Yannick.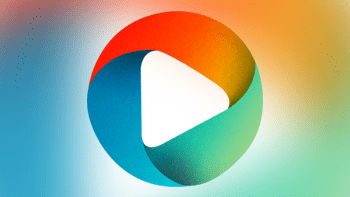 Sophia, an unemployed academic, is forced to change the way she thinks and lives her life when Karim, her beloved brother, falls in love.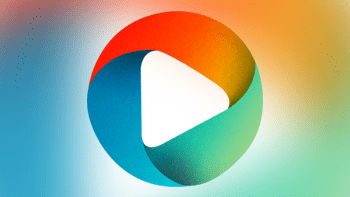 When a children's author hosts one last Christmas dinner with her disagreeable siblings before they sell the family house, she reunites with her childhood sweetheart who helps her find a way to keep the home she loves so dearly.
Season 62
The Nature of Things is one of the most successful series in the history of Canadian television. Hosted by the world-renowned geneticist and environmentalist David Suzuki.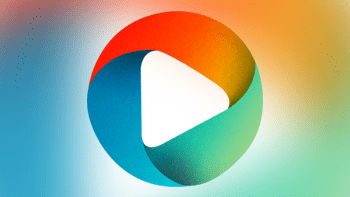 A perfectionist event planner takes on rising pop star's ten year family reunion as her latest project, disagreements within the family threaten disaster unless a plan can be made to satisfy everyone.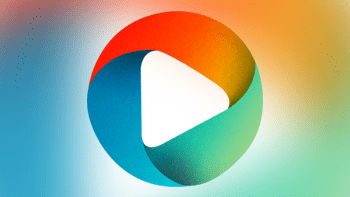 Mary Walsh and her dysfunctional Hatching, Matching and Dispatching family are back for A Christmas Fury special.
Season 48
The Fifth Estate brings in-depth investigations that matter to Canadians – delivering a dazzling parade of political leaders, controversial characters, and ordinary people whose lives were touched.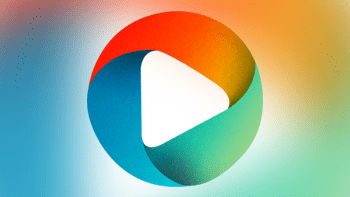 Leslie has done everything right in her life except find Mr Right. That is... until the spirit of Christmas leads her there in an unusual way.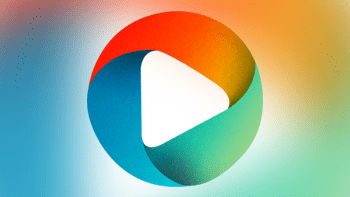 When two sisters' Christmas wishes land them in an actual Christmas movie, they learn to enjoy the spirit of the holiday and find love in the process.
Season 1
A series that takes you on a hilarious, controversial, and raw journey through Black comedy's history and under-appreciated legacy of driving social change. The following program is presented as originally created. Please be advised that it may contain language, attitudes and cultural depictions th...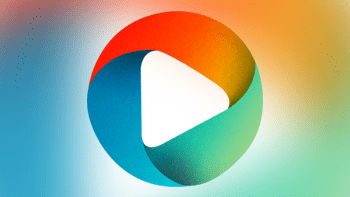 A woman strikes up a friendship with a homeless man and, through music, the two help each other reconcile with their families just in time for Christmas.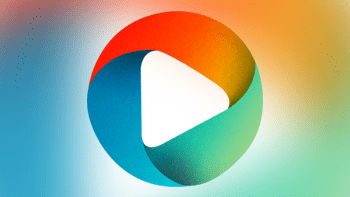 A young woman takes a shot at love after seeing a widowed firefighter and chef on a cooking show. With the help of his daughter, the two of them might find love this Christmas.
Season 2
Run the Burbs follows the Phams, a young, bold Vietnamese-South Asian-Canadian family taking a different approach to living life to the fullest, while changing the way we think about contemporary family values and life in the burbs.
Season 1
Love always wins at an iconic bridal shop in Toronto's Little India, owned by Kuki Singh and his family for 37 years.
Season 2
A coming-of-age story set in St. John's, Newfoundland of 11 year-old Mark, much older on the inside than his 11 years, who uses comedy to win friends and connect with people in his limited world.
Season 7
Can women have it all? Some days yes and some days… not so much. Workin' Moms follows the loves, careers, and friendships of four 30-something urban moms.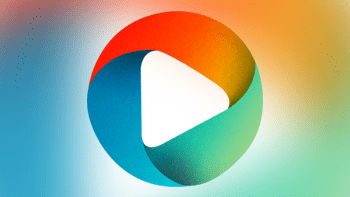 Between high school pressure and family disorganisation, Mylia is trying to find her bearings. Meeting Jacinthe and Jimmy will lead her to outline a new life.
Season 2
In the spirit of Stranger Things, this supernatural thriller follows the disappearance of three 15-year-old girls. Their friends Javi, Quino, Álvaro, and Zeta discover forces at work from another world.
Season 2
This ground-breaking wickedly funny mockumentary series, Sherman's Showcase travels through time via music and clips drawn from the forty-year library of a legendary (fictional) music & variety show.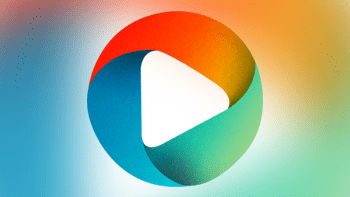 A Dangerous Method explores the turbulent relationships between fledgling psychiatrist Carl Jung (Michael Fassbender), his mentor Sigmund Freud (Viggo Mortensen) and Sabina Spielrein (Keira Knightley), the beautiful but disturbed young woman who comes between them. Sensuality, ambition and deceit se...
Season 3
This action-packed series follows Guns and Gangs detective, Samantha (MacNeill) and Narcotics detective, Kelly (Moore), who by day are true action heroes in their own particular way.
Season 1
A thrilling new adaptation of Jules Verne's classic adventure novel starring David Tennant as gentleman adventurer Phileas Fogg who sets out on a quest to travel around the world in 80 days.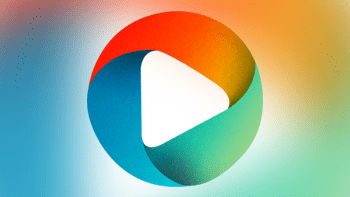 When a father of five buys land in Kandahar, Saskatchewan, his kids are surprised at their unusual inheritance revealing generational differences and differing views of what it means to be Canadian.
Season 1
Sam Smith made a name for themself with devastating songs about love and loss in 2014. Now they're trying something new: focusing on joy. Smith joined Tom Power to talk about their new album Gloria.
Season 3
Romesh is not an adventurous man. His idea of an exotic holiday is a European villa break. But Romesh needs some more material for his stand-up career. So this intrepid comic is going to visit some of the world's most dangerous holiday destinations. You're welcome, world!
Season 1
In the early 1920s in St. Antoine, Montreal, train porters Junior Massey and Zeke Garret and their families, colleagues, and community pursue diverging paths to a better life. Inspired by history.
Season 2
The Stats of Life explores how households across the country compare to one another while allowing viewers to discover where they themselves fit into the bigger picture.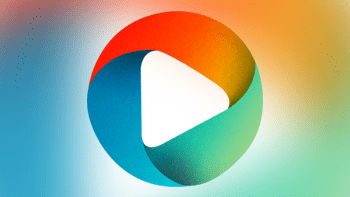 An exploration of the life and career of United States Supreme Court Justice Ruth Bader Ginsburg, and how her legal legacy has propelled the battle for gender equality.
Season 1
17 year old Anjani is still grieving the death of her father, while simultaneously trying to save his shadow puppet studio from being sold by her mother.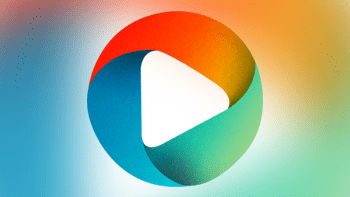 Jimmie Fails dreams of reclaiming the Victorian home his grandfather built. Joined on his quest by his best friend, Jimmie searches for belonging in a rapidly changing city that left them behind. The following program is presented as originally created. Please be advised that it may contain langu...
Season 2
New documentary program gets to the heart of current affairs and social issues that matter to Canadians. With unique and often unexpected access, these stories will ignite discussions.
Season 1
Every minute of every day, the equivalent of a garbage truck full of plastic is emptied into the world's oceans. Hugh and Anitaexplore where this problem is coming from and what we can all do.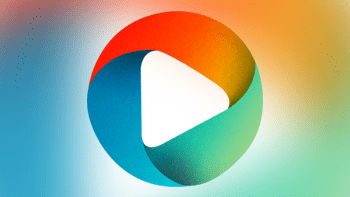 Tireless activist, journalist, and single mother of two, Hodan Nalayeh returns to her birth country of Somalia on a mission to spread light, in a world where many only see darkness.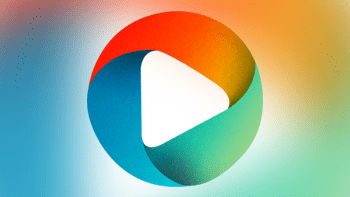 While spending the summer in cottage country on the shores of Lake Superior, three teens cope with boredom by testing the limits of their experience.
Season 1
Filmmaker Anne Koizumi explores the childhood shame she felt about her Japanese immigrant father, who worked as a janitor at her school.
Season 1
Golf's Greatest Holes takes viewers on a dream journey to see and experience the courses that they have always wanted to play. Starring former Ryder Cup captain Paul McGinley and Chris Hollins, this series is set on the island of Ireland.
Season 1
Celebrity chefs Curtis Stone and Ben O'Donoghue travel across the sun, fun and food filled-land of Australia, visiting breathtaking locations, and creating delicious dishes.
Season 2
CBC Music First Play Live brings you Canadian music like you've never seen it before – featuring intimate and exclusive performances from emerging and established Canadian acts.
Season 1
After nearly 40 years, the family-run Koto Japanese Restaurant in Campbell River, B.C. is closing. Over the course of its last day, the community says goodbye.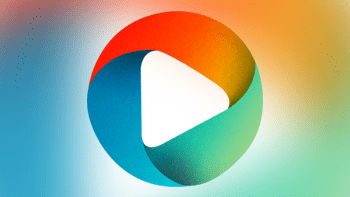 Bickering father-and-son cops must infiltrate a backwoods retreat without killing each other.
Season 15
Canada's number one political satirist, Rick Mercer hosts The RICK MERCER REPORT, providing a unique viewpoint on Canada from coast to coast to coast.
Season 1
Cavendish is... not like other towns, as brothers Mark (Mark Little) and Andy (Andy Bush) discover when they return for the first time since childhood to care for their grumbling, malcontent father who runs a Museum of the Strange and Fantastic.
Season 1
Soccer North brings Canadians closer to the biggest men's and women's soccer stories happening on and off the pitch heading into the world's biggest sporting spectacle this November.
Season 1
Hosted by Angeline Tetteh-Wayoe, this virtual celebration includes the presentation of 37 Juno Awards, the Walt Grealis Special Achievement Award and the MusiCounts Inspired Minds Ambassador Award.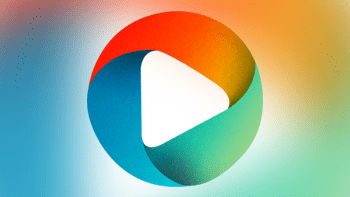 A sci-fi themed compendium of short films connected by motifs of loss and the integration of technology into humanity's plight.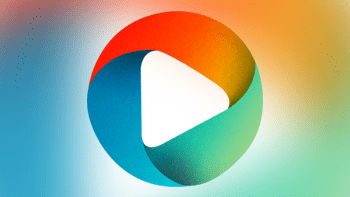 A Canadian nurse in war-torn Iraq uncovers the secret behind a mysterious man and his beloved mint plant.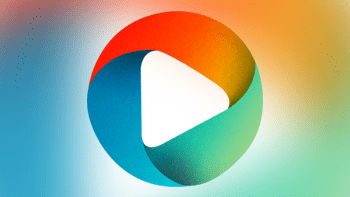 Edith Welland dreams of being a successful actress but just can't seem to make things happen. Things get worse when the ex-boyfriend she broke up with to focus on her career takes up acting on a whim and immediately books a leading role. When Edith can't figure out what she's doing wrong, she begins...
Season 5
KIM'S CONVENIENCE is the funny, heartfelt story of The Kims, a Korean-Canadian family, running a convenience store in downtown Toronto (Korean subtitled version).
Season 1
In the span of just 20 minutes on the morning of July 1, 1916 an entire generation of Newfoundland men was wiped out in the WWI battle of Beaumont-Hamel. We tell the story of why almost a thousand men were sent to their death that day, and how it changed Newfoundland forever.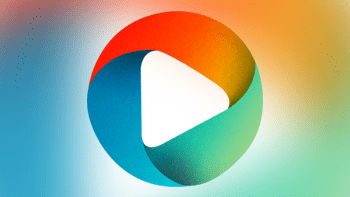 Everything in high school is like the world ending and Sadie Mitchell's crippling fear of the coming apocalypse is the heightened version of that. Undeterred by the naysayers, Sadie has two weeks to ready herself before doomsday. She needs to master survivalist cuisine, learn to sew, but there are o...
Season 3
London 1985. Amid the tower blocks and shell suits, life for Walter and Agnes Easmon is all about quiet routine. They arrived from Sierra Leone 13 years ago and are happy earning enough to pay the bills with a bit left over to send back home. Walter works hard alongside his friend and neighbour "Bag...
Season 1
Maya, a barrister in London, is at the very top of her profession. She is about to become the first black Director of Public Prosecutions.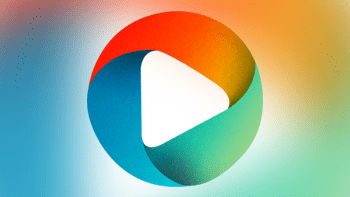 From The Vine is the story of a downtrodden CEO experiencing a moral crisis that travels back to Italy to re-calibrate his moral compass.
Season 4
Hill shepherds Amanda and Clive Owen live on one of the most remote farms in Britain, where they are raising their nine children. This four-part series follows them over a year of the most extraordinary and extreme weather they've ever faced.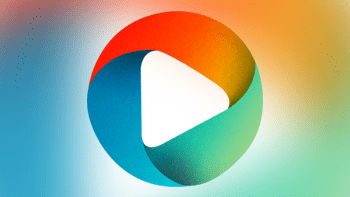 Burnout re-examines the culture of work, and asks if it is worth the price we pay.
Season 1
On the day her brand new album '30' drops, Adele joins Tom Power for a Canadian broadcast exclusive interview about art, fame, love, separation — and even being pals with Drake.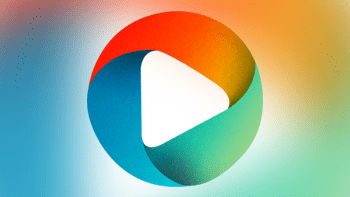 A look at the boredom, frustration, stress, fatigue and fury we all feel in line-ups, as our fast-paced lives slow to a crawl.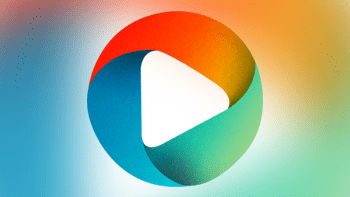 After finishing a mission, aid worker Annie Blake is going home to Vermont to spend the holidays with her family. When the local animal shelter closes, Annie steps in to save it with the help of the local vet and old school nemesis, Dylan.
Season 1
Twenty years after the worst terrorist attack in US history, one question remains: Did the Saudi Government help the hijackers?. The family of 9/11 victims search for justice. Peter Mansbridge asks the questions and tracks down surprising new answers in this CBC News special presentation.
Season 4
The Coroner is a one-hour character procedural about a female coroner who investigates suspicious deaths.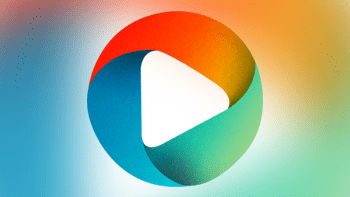 A man seeks out his exact look-alike after spotting him in a movie.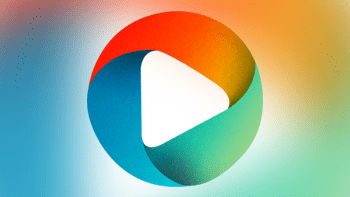 The Changemakers explores the biographies of women whose courage and tenacity 100 years ago shaped the political life and future of this nation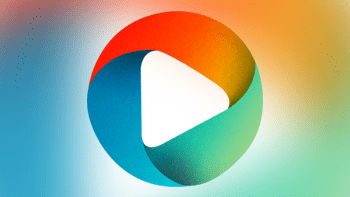 With philistine politics and toxic tweets trashing civilization as we know it, the time has come for Assholes: A Theory - a tonic-n-timely new doc from acclaimed director John Walker.
Season 3
When Lena Grisky, a Russian Princess and student at the Paris Opera Ballet School accidentally time travels to present day, she must quickly adapt if she hopes to keep her secret and hide from the dangerous Time Collectors.
Season 1
Ridley Road tells the compelling story of Viven Epstein, a young Jewish woman who falls in love with a member of the anti-Nazi '62 Group'.
Season 2
Ricky Gervais stars in this critically acclaimed and award-winning comedy set in a dysfunctional paper company led by the world's worst boss, David Brent.
Season 1
Hosted by Ngozi Paul, and featuring talented artists like Haviah Mighty, Michie Mee, d'bi.young anitafrika, and more, FreeUp! Emancipation Day 2021 is a youth-led celebration.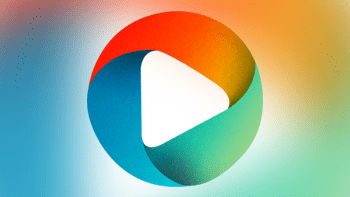 For a growing number of young people, the climate crisis is affecting decisions about whether or not to have kids.
Season 10
No design is too ambitious when it comes to creating your dream home. But discovering the hard realities that complicate your plans can often be too much to bear.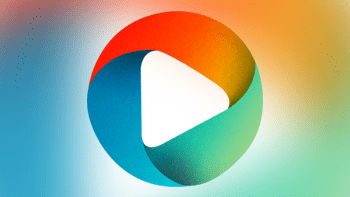 The remarkable story of Payam Akhavan, one of the world's leading human rights lawyers and his fight for justice for the Rohingya.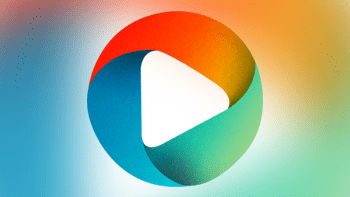 Lelian Chew is a wedding planner to the super-rich in Asia. Now home to more billionaires than the USA or Europe, this special goes inside a world of unimaginable wealth and luxury.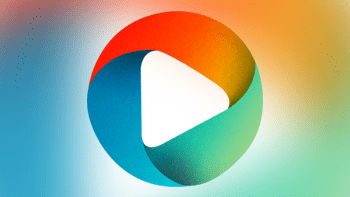 Quebec My Country Mon Pays charts the aftermath of Quebec's Quiet Revolution in the 1960s.
Season 1
A phone conversation sets the diasporic table as a disembodied figure prepares Qahwah Arabi / Arabic Coffee. Here, the contradictions inherent in Google Translate's instant camera feature are made visible through glitched mistranslations. Using these flaws as a prompt, the communication between a mo...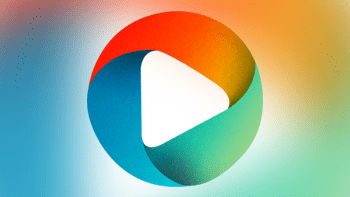 It takes a bold personality to ascend the ranks of the male-dominated restaurant industry. Meet seven female chefs at the vanguard of change.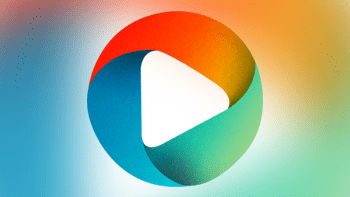 Mortgage brokers from California and a handful of New York executives called out fraudulent bank transactions. But, nobody listened to these whistleblowers.
Season 1
In this special episode we look back at how five years ago, the abandoned walled garden stole Dick and Angel's hearts. Dick and Angel recount the moment they took their very first steps.
Season 1
Nadiya celebrates the joy of creating her favourite homemade cakes, bakes and delicious pastries alongside exciting new recipes inspired by other passionate bakers.
Season 1
At a time when nuclear tensions once again run high, The Hole in Reservoir Hill revisits a decommissioned nuclear bunker buried deep beneath North Bay, Ontario — and introduces some of the people who know its secrets. Though trees and woodland now cover the scars on Reservoir Hill, the bunker's lega...
Season 1
The creation of the 3rd annual Merb'ys photography project - a cultural phenomenon in Newfoundland featuring male people in sparkly custom mermaid outfits all in the name of charity and breaking down barriers.
Season 1
White House Farm revolves around one fateful night in August 1985 when five members of the same family were murdered at an Essex farmhouse; Sheila Caffell, her twin six-year-old sons, Daniel and Nicholas, and her parents, Nevill and June Bamber.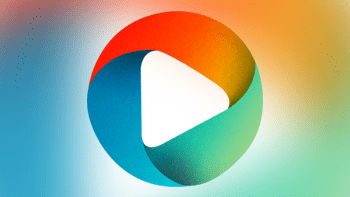 The lives of 25-year-old Jean Jones and her multi-generational, middle-class Jamaican-American family of strong-minded, stubborn yet loving women, come to an arresting stop when an estranged grandfather dies on the doorstep of the family's brownstone during a Sunday dinner. Tensions rise and old con...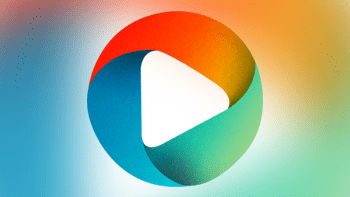 Filmmaker Saïda Ouchaou-Ozarowski sat down with six Muslim Canadian women eager to talk about what shapes their identities. In Full Voice offers an intimate perspective on their journey.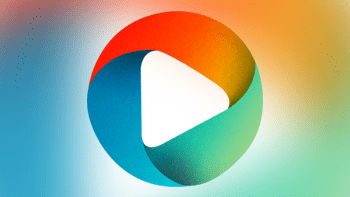 An intellectual with a PhD is forced to work as a deliveryman to make a living. One day, he gets caught in a hold up gone terribly wrong: two dead and millions in money bags laying on the ground.
Season 1
Host, Gordie Lucius goes on a grand adventure to learn everything he can about nature. Where did life come from? Why are animal's genitals so weird? Look out Attenborough, there's a new kid in town.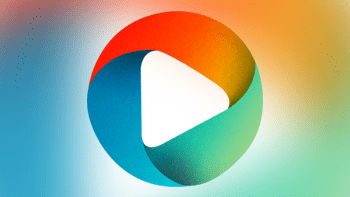 A cyclist is just two races away from winning the World Cup before a doping scandal threatens to derail her career.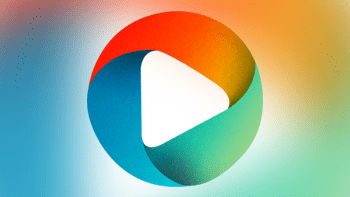 "Magic is in the air" (Broadway World) in the Stratford Festival's latest production of Shakespeare's final masterpiece, The Tempest, "an elaborate production with eye-popping costumes" (The New York Times). "The real magic and grandeur come from Martha Henry as Prospero" (The New York Times). She i...
Season 2
Leigh Shaw (Elizabeth Olsen) life is upended in the wake of her husband's unexpected death, and is forced to realize that there was a lot she didn't know about her husband.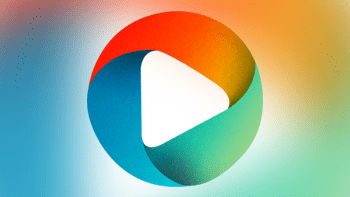 In 1980, Robert Graham, an eccentric millionaire created a Nobel Prize-winning sperm bank. He was labelled a sexist, a racist, a eugenicist, and a Nazi. 30 years later, where are these children?
Season 1
UK rapper and design enthusiast Tinie Tempah follows homeowners as they unleash their inner architect and build beautiful, often radical and 'out there' home extensions.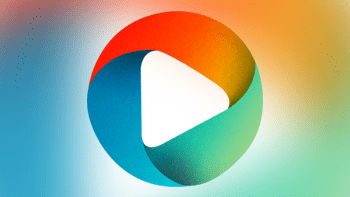 An elderly couple fight against local authorities in rural New Brunswick to build their final home.
Season 1
Join Gary the Unicorn and his pals as they throw the best at home Halloween party ever! With spooky songs, awesome costumes and loads of tricks (and treats), it's going to be frightening fun.
Season 1
Midfield Mobile Home Park is in a prime Calgary location, a 17-acre inner-city site located at the one of the busiest sections of the city - where the TransCanada Highway meets the city's main freeway. For more than four decades, residents saw the city grow up around them, yet the community remained...
Season 1
"Never say never, because you never know where you're going to end up next." Iman knows this sentiment all too well. Born with a "silver spoon in her mouth," Iman never imagined she would have spent the past ten years as a sex worker in Toronto. But after coming out to her family as a transgender...
Season 1
J.J. Neepin is a female Indigenous filmmaker. With the help of photographer Nadya Kwandibens, J.J. plans to recreate her great-grandfather's portrait. The headdress is a powerful symbol with great meaning in First Nations communities. Headdress is the start of an ongoing conversation about tradition...
Season 2
Come on down and have yourself a visit on the Dino Ranch. Run by the Cassidy family this ranch is home to some biggest and wildest dinosaurs roaming the wild frontier.
Season 1
Jimmy Reardon is one of the top organized crime bosses in the city. He is forced to work with Mary Spalding, the director of the Organized Crime Unit after being offered immunity from prison. But everything comes at a price; in exchange for not going to jail he takes on the role as a police informan...
Season 1
Take an intimate look at the rise of 5 aspiring athletes in Ryan Sidhoo's nine-part docu-series that captures the raw emotion of navigating today's youth basketball machine.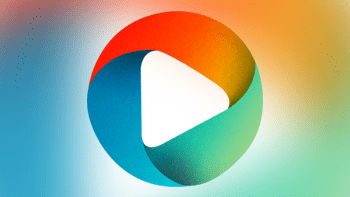 A perfect red-colored violin inspires passion, making its way through three centuries over several owners and countries, eventually ending up at an auction where it may find a new owner.

In order to keep our service free we display advertising and may earn affiliate fees for purchases you make on external sites that we partner with.
All content is © 2023 On TV Tonight unless pertaining to advertisers, companies, studios, movies and TV series listed on this site.