House Season 8 Episodes
Find out how to watch Season 8 of House tonight
Season 8 Episode Guide
Episode 1 - Twenty Vicodin
A year has passed since House (Hugh Laurie) crashed his car into Cuddy's (Lisa Edelstein) home, and we find House spending time behind bars at the East New Jersey Correctional Facility under the close watch of the prison warden (guest star Michael Paré). When an antagonistic prison gang leader makes a serious threat, House solicits the help of a fellow inmate (guest star Jaleel White), but when another inmate's unusual medical symptoms spark his curiosity, House must come up with creative ways to treat the patient while navigating prison rules. House meets Dr. Jessica Adams (Odette Annable), a young, intelligent and bright-eyed clinic doctor, but when they are faced with a controversial opportunity to diagnose the patient's life-threatening illness, Adams is confronted with a choice to trust House and put her career on the line or play by the book.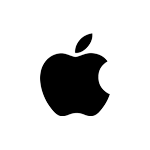 Episode 2 - Transplant
A surprising visitor makes House an offer he can't refuse by giving him the opportunity to help the Princeton Plainsboro team treat a unique patient in order to save the life of an organ recipient being treated by Wilson. Although House finds himself back on familiar ground, he quickly realizes that much has changed since he left, and he is forced to work on the case with smart yet timid resident Dr. Chi Park (Charlyne Yi). After several inconclusive treatments and with time running out, House and Dr. Park are left with one last option to examine the patient's medical history that could compromise House's conditional agreement with the hospital. Meanwhile, House makes an effort to reconnect with Wilson despite a cold reception.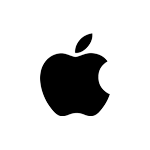 Episode 3 - Charity Case
When Benjamin (guest star Wentworth Miller) suddenly collapses after making a rare and generous donation, House and Dr. Chi Park are convinced that his extreme altruistic behavior may indicate a deeper medical disorder. With no definitive explanation for Benjamin's loss of consciousness and unresponsiveness to treatment, House pushes just the right buttons to recruit former prison doctor Jessica Adams to volunteer her time and expertise to the case. Benjamin then makes a bold but life-threatening offer that could save another life, and the team must diagnose his disorder before he puts his own life on the line. Meanwhile, Adams and Park test each other's outlook on generosity and gratitude, and Thirteen's guilt conflicts with her pursuit of personal happiness.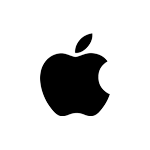 Episode 4 - Risky Business
A CEO (guest star Michael Nouri) falls mysteriously ill just days before he signs a contract that would relocate his company's entire labor force to China. House (Hugh Laurie) attempts to make an underhanded business transaction with his wealthy patient, but when the patient's condition worsens, the team must work around the clock to save his life. Meanwhile, Park (Charlyne Yi) prepares for her hearing with the Princeton Plainsboro Disciplinary Committee chaired by Foreman (Omar Epps), and Adams' (Odette Annable) outlook on her patient's business venture reveals her deeper feelings about loyalty.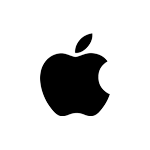 Episode 5 - The Confession
A man (guest star Jamie Bamber) well-respected in his community suddenly collapses, and in the process of diagnosing his symptoms, the team discovers that the patient has been hiding dark and dishonest secrets about his personal and professional life. But when the patient openly confesses his wrongdoings to his family and community, he compromises his chances of receiving the proper medical treatment. Meanwhile, House will stop at nothing to manipulate Taub into taking a DNA test to prove he is the father of his two six-month-old daughters.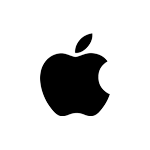 Episode 6 - Parents
A teenage boy attempting to follow in his late father's footsteps as an entertainer is admitted to Princeton Plainsboro with partial paralysis. As the team searches for a bone marrow match, they uncover a disturbing family secret. Meanwhile, House looks for creative ways to remove his ankle monitor so that he can attend a boxing match in Atlantic City, and he treats a patient (guest star John Scurti) who is convinced he is suffering from diabetes. Also, Taub faces a tough decision when his ex-wife Rachel tells him that she wants to move across the country with their infant daughter.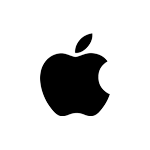 Episode 7 - Dead & Buried
The team learns that their 14-year-old patient (guest star Madison Davenport) is suffering from more than teen angst when her physical symptoms worsen. Despite Foreman's (Omar Epps) firm opposition, House (Hugh Laurie) becomes obsessed with solving a peculiar case of a deceased four-year-old patient, which gets him into serious trouble. Meanwhile, Park (Charlyne Yi) tries to get Chase (Jesse Spencer) to admit the reason behind his recent obsession with grooming.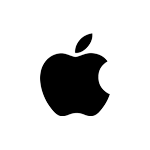 Episode 8 - Perils of Paranoia
A prosecutor suffers from what he believes to be cardiac arrest during an interrogation at the witness stand. The team's preliminary diagnosis is hyper-anxiety, but when Adams and Park investigate the patient's home and find a hidden arsenal of firearms, they uncover a more alarming and deep-seated psychological disorder. Also, Wilson becomes obsessed with proving that House is hiding something in his home, Park slowly comes out of her social shell and Foreman's lack of romantic relationships piques the interest of Taub and Chase.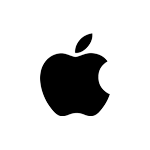 Episode 9 - Better Half
An Alzheimer's patient visits Princeton Plainsboro as part of a hospital sanctioned drug trial, but when he inexplicably suffers from violent vomiting and an increasingly explosive temper, the team begins to unravel a deeper marriage conflict between the patient and his dutiful wife. Meanwhile, House and Foreman butt heads, and Wilson treats a patient who claims to be in a chaste marriage.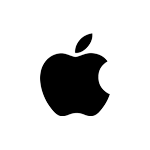 Episode 10 - Runaways
he team treats an underage and homeless female patient (guest star Bridgit Mendler), but when her symptoms worsen and call for an invasive surgery requiring adult consent, House and Adams argue over whether they should contact social services. The patient confesses that she ran away from home after struggling to take care of her mother, a recovering drug addict. But when her mother appears at her bedside, a more complicated relationship is revealed and the patient's mother must put the past aside and make the best decision for her daughter. Meanwhile, Taub has a difficult time connecting with his infant daughters and House threatens to exploit Foreman's relationship with a married woman (guest star Yaya DaCosta).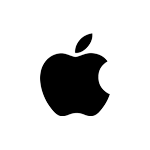 Episode 11 - Nobody's Fault
When a violent incident involving a patient has serious consequences, House and the team are placed under review by Dr. Walter Cofield (guest star Jeffrey Wright), Foreman's former mentor. As House and each member of his team recount the details of the dramatic and life-threatening incident, Cofield must weigh the team's unconventional brand of collaboration against their ability to save lives.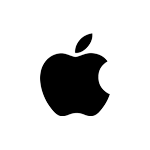 Episode 12 - Chase
Chase takes on a patient, Moira (guest star Julie Mond), who is a cloistered nun on the verge of making her life-changing vows, and through the treatment process, he and Moira form a unique connection that tests their faith and reason. But when Moira's condition worsens and requires a risky surgery, Chase's judgment is compromised. Meanwhile, House and Taub try to remain one step ahead of each other's pranks.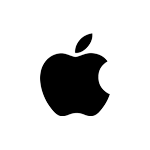 Episode 13 - Man of the House
A marriage counselor collapses during a speaking engagement, but when he is put under close evaluation, the team notice changes in his behavior that conflict with his motivational message on the roles of men and women. Meanwhile, House and his Ukrainian "wife" Dominika (guest star Karolina Wydra) make a deal to convince Immigration that they are a happily married couple. Also, House decides to name a team leader.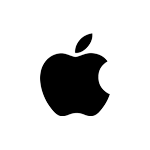 Episode 14 - Love Is Blind
House and the team battle to save a successful, independent blind man (guest star Michael B. Jordan) who is struck down by a mysterious illness, just prior to him asking for his girlfriend's hand in marriage. Meanwhile, House's mother (guest star Diane Baker) unexpectedly arrives at Princeton Plainsboro to inform him of her new beau (guest star Billy Connolly).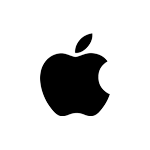 Episode 15 - Blowing the Whistle
The team treats an Army veteran charged with treason after he leaked classified information. But the patient's life is put at risk when he refuses treatment unless he and his brother are given information about their late father, a war veteran, which raises questions about loyalty to one's family and country. Meanwhile, Adams suspects House may be sick, so she recruits Wilson and the other team members to plan an intervention and investigate his illness.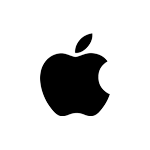 Episode 16 - Gut Check
House and the team take on the case of a 22-year-old minor league hockey player who collapsed while coughing up blood after a fight on the ice. Meanwhile, House drops a bomb on Wilson, and Chase offers to help Park change her living arrangement.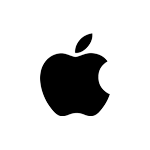 Episode 17 - We Need the Eggs
House and the team take on the case of a man who starts tearing blood. Meanwhile, House is interviewing for a new favorite hooker, since his current favorite, Emily, has decided to get married and leave the business. Desperate for Emily's "companionship," House teams up with his "wife" Dominika to sabotage Emily's budding relationship.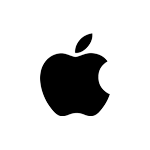 Episode 18 - Body & Soul
House and the team take on the case of a young boy who has violent dreams of being choked, and then wakes up but still can't take in air. Meanwhile, Park is having intimate dreams involving co-workers, which causes the team to question whether or not there's significance to what each of them dreams, and Dominika discovers a secret that could ruin her relationship with House.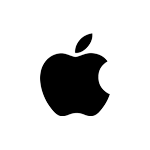 Episode 19 - The C-Word
When the team takes on the case of Emily, a six-year-old girl who has numerous preexisting health problems, they must work with her mother Elizabeth (guest star Jessica Collins), who happens to be a doctor herself, specializing in her daughter's condition. The team must also deal with the battles raging between Emily's mother and father who have conflicting views on how to handle her health issues. When searching the family's home for clues to Emily's illness, the team realizes that Elizabeth's determination to cure her daughter could be the very thing that is killing her. Meanwhile, House and Wilson take a little vacation.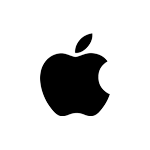 Episode 20 - Post Mortem
In an episode directed by and guest-starring Peter Weller, the team takes on the case of Dr. Peter Treiber (guest star Jamie Elman), a pathologist at Princeton-Plainsboro Teaching Hospital who knows too much about the hospital staff to trust any of the physicians. The only person he does respect is House, who has mysteriously gone missing. With House in absentia, the team has to figure out how to treat Treiber while making him believe that House is calling all the shots.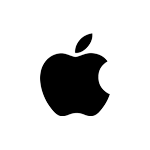 Episode 21 - Holding On
The team takes on the case of Derrick (guest star Skylar Astin), a 19-year-old college student who had a mysterious nose bleed during cheerleading practice, and discovers that his health issues are likely both physiological and psychological. Possibly suffering from schizophrenia, Derrick claims to hear his deceased brother's voice in his head. Meanwhile, Wilson gets advice from former colleague Thirteen (guest star Olivia Wilde) and Foreman tries a different approach with House.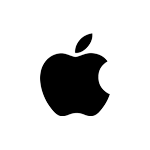 Episode 22 - Everybody Dies
In the emotional series finale, directed by series creator and executive producer David Shore, treating a drug addict patient (guest star James LeGros, "Mildred Pierce") results in House examining his life, his future and his own personal demons.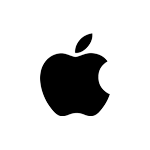 Episode 23 - House M.D. Swan Song
A one-hour retrospective special that will look back at this groundbreaking, seminal series and feature interviews with the series' stars and producers, special original content and other surprises.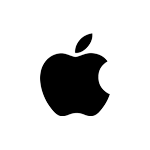 In order to keep our service free we display advertising and may earn affiliate fees for purchases you make on external sites that we partner with.
All content is © 2023 On TV Tonight unless pertaining to advertisers, companies, studios, movies and TV series listed on this site.