Sleeper Cell Season 1 Episodes
Find out where to watch Season 1 of Sleeper Cell tonight
Season 1 Episode Guide
Episode 1 - Al-Fatiha
Darwyn Al-Sayeed is a practicing Muslim and an ex-con who is introduced to Farik, an Islamic extremist who is the leader of a Los Angeles Sleeper Cell. Farik tests his new recruit and has him surreptitiously stakeout, with fellow Cell member Bobby Habib, a home where a young Middle-Eastern girl is dating an American-born white man. Ironically, an attractive Caucasian woman named Gayle becomes drawn to Darwyn at Bobby's family picnic. Later on we are introduced to FBI agent Ray Fuller and learn that Darwyn is an Undercover FBI agent investigating the sleeper cell — operating under the alias Darwyn Al-Hakim. Farik becomes suspicious and drives Darwyn, Bobby and the other Cell members, Christian, Ilija and Tommy to the middle of the desert. Farik then starts to question the group and proclaims there is a "traitor" among them — very much placing Darwyn's mission and life in danger.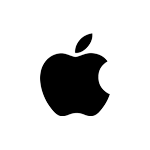 Episode 2 - Target
Farik recruits another Cell member, bio-chemical student Eddy Pangetsu, to test the anthrax that he and Ilija have received. Darwyn learns that the Cell is planning an anthrax attack inside a mall and tries to inform the FBI of where and when but it turns out the anthrax was fake and just a rehearsal. The FBI pulls back just before they blow Darwyn's cover.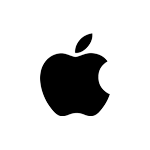 Episode 3 - Money
The Cell's primary source of funding has suddenly dried up because their enforcer in Mexico has been killed in a car accident. Farik, Darwyn and Christian take a trip down to Tijuana to investigate the interruption in the money supply. After visiting with the Cell's designated "accountant," Ziad, it becomes apparent to Farik that his group needs to raise funds from more than just selling thoroughbred racing horses and instead concentrate more on their illicit drug trafficking businesses. Farik and the others meet with Mexican mob boss Felix Ortiz to discuss payments that are owed to them but Felix wants to re-negotiate their agreement to his favor. Farik anticipates this from Felix and draws hidden weapons. Farik kills Felix. When Felix's bodyguard retaliates, Darwyn shoots the bodyguard, saving Farik's life.
Episode 4 - Scholar
Farik sends bio-chemical student Eddy Pangetsu (from episode 2) to Vancouver, Canada to bring back anthrax that he has acquired with Ilija as his escort on the flight. When Farik is at LAX, he also observes a moderate religious scholar from Yemen, Abdal Malik arriving inside the terminal. Eddy drives the anthrax back in an RV with a mother and children who pose as his family across the Canadian/U.S. border. Back in Los Angeles, Farik sends Darwyn and Tommy to assassinate Abdal Malik, whose peaceful teachings are turning extremists away from terrorism, but Fuller sends in an FBI decoy to foil the plan. Eddy drives the RV to a deserted canyon but when Farik goes to retrieve the hidden anthrax it is not there. Convinced he has been betrayed, Farik executes Eddy and dumps the RV off the side of the cliff. In the meantime, Christian was sent as a back up assassin and kills Abdal Malik.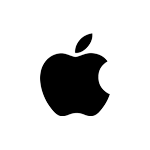 Episode 5 - Soldier
After the anthrax plot has been spoiled on Farik's watch, he now has to prove that he is still the right leader for Youmud Din. Darwyn tells Fuller that Farik could be planning a suicide attack or car bombing, but he's not sure. Ilija, meanwhile introduces himself to Ken Bin Al-Waleed, a white, American-Muslim, who trains insurgents to fight in Iraq at a converted warehouse downtown. Farik and the Cell members take over the facility and kill Ken after he refuses to join their cause.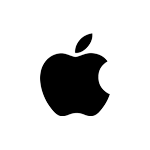 Episode 6 - Family
Darwyn befriends Ernest Jefferson, a pesticide plant worker, in order to acquire some of the company's product under the table for the Cell. Tommy's estranged mother Lynne is in town, but she gets along much better with Christian than her son. Visiting home for the first time in awhile, Darwyn becomes concerned about his own mother's financial situation. Meanwhile, Ilija's burgeoning relationship hits the wall when he learns the girl is an orthodox Serb like those who wiped out his family. Darwyn catches a lead on Farik's true identity.
Episode 7 - Immigrant
While the Cell members prepare for the final attack, Farik heads to Las Vegas to discuss the date for Youmud Din with regional Cell leaders from New York and Washington, D.C. Meanwhile, an Afghan boy, Khashul, shows up at the warehouse hoping to be trained as a jihadi. Darwyn introduces the boy to a more moderate brand of Islam in hopes of steering him away from extremist elements, while Gayle is suspicious after a visit from Bobby Habib's cousin, who tells the LAPD she thinks her ex-boyfriend may be a terrorist.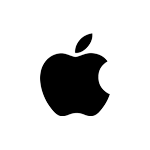 Episode 8 - Intramural
Ziad, the Cell's money man/accountant, introduces the Cell to a white supremacist militia that can supply them with demolition explosives, while the LAPD begins surveillance on Darwyn off Gayle's tip. The LAPD investigation later collides with the FBI, nearly blowing Darwyn's cover. But Serxner, Darwyn's new handler, intercedes to save the investigation and prove herself to Darwyn.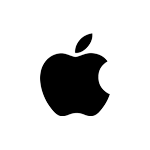 Episode 9 - Hijack
The Cell kidnaps a chemical truck driver and his rig in preparation for Youmud Din. Meanwhile, Serxner and the FBI prepare to stop the attack in all three cities. Farik gives the jihadis one last night to themselves as he meets and bids farewell to his own wife. After Farik gruesomely murders the truck driver of the phosgene-laden truck (by forcibly making him inhale the toxic fumes), he finally tells the anxious Cell when and what they'll be attacking: The target is Dodger Stadium the next morning, one day earlier than the FBI previously believed.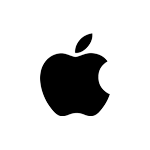 Episode 10 - Youmud Din
Farik sets the attack on Dodger Stadium in motion by triggering a Decoy explosion. In the midst of several fire trucks arriving on the scene, the Cell's own emergency response vehicle escapes and slips by the FBI with deadly containers of toxic chemicals inside. Before leaving the warehouse Darwyn snags Ilea's ticket to the ballgame and places it inside his Quran as a clue for the FBI. Serxner realizes that the explosion was a decoy and raids the empty warehouse finding the baseball ticket. The FBI is now racing against the clock to intercept the Cell's attack on the stadium.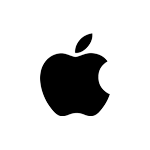 In order to keep our service free we display advertising and may earn affiliate fees for purchases you make on external sites that we partner with.
All content is © 2023 On TV Tonight unless pertaining to advertisers, companies, studios, movies and TV series listed on this site.