Supergirl Season 3 Episodes
Find out where to watch Season 3 of Supergirl tonight
Season 3 Episode Guide
Episode 1 - Girl of Steel
In the season three premiere, Kara deals with the loss of Mon-El by focusing all her energy on being Supergirl and on the mysterious new threat against National City. Alex confesses a secret to Maggie (recurring guest star FLORIANA LIMA) about their impending nuptials. A citizen of National City has a mysterious connection to Kara, and Lena makes a bold move.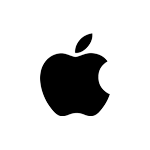 Episode 2 - Triggers
Psi (guest star YAEL GROBGLAS), a thief with psychic powers, attacks National City. Able to immobilize people by tapping into their worst fears, Psi proves a formidable opponent for Supergirl. Meanwhile, James and Lena are at an impasse, and Samantha (new series regular ODETTE ANNABLE) starts her new job at L-Corp.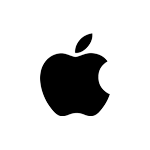 Episode 3 - Far from the Tree
While Supergirl joins J'onn on a personal mission, Eliza Danvers (recurring guest star HELEN SLATER) throws a wedding shower for Alex and Maggie, which causes Maggie to reach out to her estranged father (guest star CARLOS BERNARD).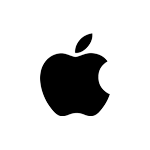 Episode 4 - The Faithful
Kara investigates a secretive new group whose leader, Thomas Coville (guest star CHAD LOWE), has a mysterious connection to Supergirl. Meanwhile, Samantha feels like she's letting her daughter, Ruby (recurring guest star EMMA TREMBLAY) down; and J'onn confesses an old secret.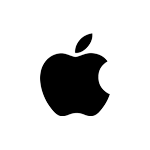 Episode 5 - Damage
When multiple children get sick from lead poisoning, Morgan Edge (guest star ADRIAN PASDAR) points the finger at Lena and blames her creation of the lead bomb she made to save National City from the Daxamites. While Lena knows she never intended any harm, she fears there may have been a flaw in her design, leaving her responsible. Kara teams up with Samantha to clear Lena's name, but it turns out to be harder than they thought. Meanwhile, Alex and Maggie make a crucial decision about the future of their relationship.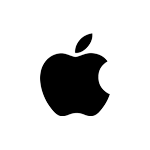 Episode 6 - Midvale
Kara and Alex head home to Midvale for a little R&R. While there, Kara recalls a painful memory of a childhood friend's death and how that traumatic experience brought the Danvers sisters closer together. IZABELA VIDOVIC plays Young Kara and OLIVIA NIKKANEN plays Young Alex in flashbacks.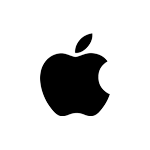 Episode 7 - Wake Up
When Winn and the team discover an alien ship has crash landed deep underwater beneath National City, Kara/Supergirl is called in to investigate. Meanwhile, Hank attempts to bond with his father, Myr'nn (recurring guest star CARL LUMBLY). Samantha, eager for some understanding of the changes she has been experiencing, looks to her estranged mother, Patricia Arias (guest star BETTY BUCKLEY), for answers.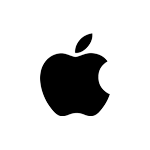 Episode 8 - Crisis On Earth-X, Pt. 1
The epic four-way crossover with Arrow, Supergirl, The Flash and DC's Legends of Tomorrow begins. Barry Allen (guest star GRANT GUSTIN) and Iris West's (guest star CANDICE PATTON) wedding brings the gang together, but things go awry when villains from Earth-X attack the ceremony. All of the superheroes band together, with help from their super friends like Citizen Cold (guest star WENTWORTH MILLER), The Ray (guest star RUSSELL TOVEY), Felicity Smoak (guest star EMILY BETT RICKARDS), and Alex Danvers to take on their most formidable villains yet. Earth's mightiest heroes – Green Arrow (guest star STEPHEN AMELL), Supergirl, The Flash and White Canary (guest star CAITY LOTZ) – lead their teams into battle to save the world.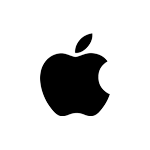 Episode 9 - Reign
Supergirl investigates a mysterious symbol popping up all over National City, tracing its origins back to an ancient prophecy and the mark of the World Killer, Reign. Meanwhile, the tension between Lena and Morgan Edge continues to build, causing James to step in and offer up some protection, and possibly igniting a spark in the process.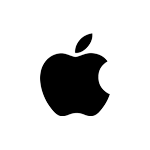 Episode 10 - Legion of Super-Heroes
Struggling to heal from her injuries inflicted by Reign, Supergirl remains in a dreamlike state, unable to be reached. Mon-El recruits one of the Legion members, Brainiac-5 (guest star JESSE RATH), to try to bring her back. Meanwhile, Reign continues her rampage on the city, so the DEO teams up with the Legion of Super Heroes to try to stop her.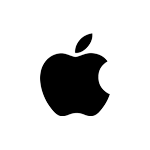 Episode 11 - Fort Rozz
As Reign continues to terrorize the city, Supergirl teams up with Saturn Girl (guest star AMY JACKSON), and the two recruit Supergirl's former enemies, Livewire (guest star BRIT MORGAN) and Psi, to form a team for a mission to Fort Rozz to recover a prisoner who has information on how to defeat Reign once and for all. Meanwhile, Alex babysits Ruby.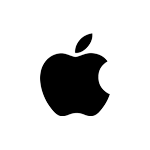 Episode 12 - For Good
Someone tries to kill Morgan Edge and he barely survives. He accuses Lena of being behind the attempt and vows to destroy her. When Lena fears her hatred for Morgan will take her to the Luthor dark side, Kara steps in to help her friend. Meanwhile, after Sam realizes she's losing time, she confides in Alex who decides to run some medical tests to see if she can find out what's going on with her new friend.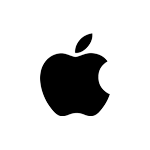 Episode 13 - Both Sides Now
The DEO captures a second Worldkiller, Purity (guest star KRYS MARSHALL). Supergirl and Alex use very different methods of interrogation with Purity in the hopes of finding out how to defeat Reign. However, Purity escapes and attacks the city's subway tunnels. Meanwhile, J'onn, Winn and Mon-El band together to fix the Legion ship.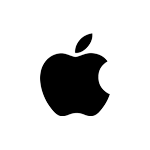 Episode 14 - Schott Through the Heart
When Winn's father dies, his estranged mother, Mary (guest star LAURIE METCALF), reappears trying to reconnect and to explain why she abandoned him all those years ago. Winn is too embittered from his rough childhood to forgive her, but when a copycat Toyman attacks, the two must work together to stop him. Mon-El tells Kara something important about the Worldkillers, and Alex becomes suspicious of Myr'nn's recent behavior.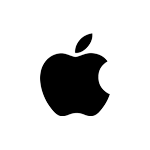 Episode 15 - In Search of Lost Time
When Myr'nn inadvertently causes psychic disturbances at the DEO, Supergirl must work with J'onn to contain the resulting chaos. Meanwhile, Mon-El begins training Kara in fighting techniques he's learned in the future for battling Worldkillers.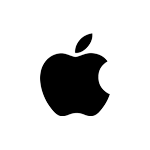 Episode 16 - Of Two Minds
Supergirl and Imra (recurring guest star AMY JACKSON) have different ideas on how to stop the third Worldkiller, Pestilence (guest star ANGELA ZHOU). However, when both Alex and Winn are seriously injured by Pestilence, Supergirl and Imra team up to stop the destruction.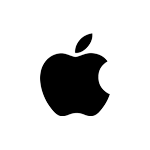 Episode 17 - Trinity
Still reeling after learning about Lena's secret, Supergirl asks Guardian for a favor that could alter his relationship with Lena forever. Meanwhile, with all three Worldkillers united, Supergirl and the team brace for an epic battle.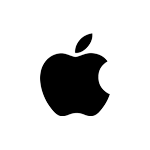 Episode 18 - Shelter from the Storm
When Reign starts hunting Ruby, Supergirl and Alex work together to keep her safe. Supergirl and J'onn look to Sam's mother, Patricia for advice on how to stop Reign and come away with some shocking news.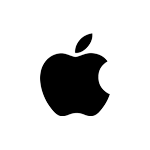 Episode 19 - The Fanatical
When Tanya (guest star NESTA COOPER), a disciple of Coville's, escapes from what's left of his cult, she gives Kara and James a journal that could hold the key to saving Sam. Someone learns Guardian's identity and threatens to expose James if he doesn't do what they ask. James contemplates what it means to be a black vigilante without a mask in America.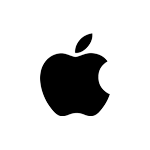 Episode 20 - Dark Side of the Moon
Supergirl is stunned to discover that a part of Krypton survived. Meanwhile, Alex is attacked while out with Ruby, and Lena considers how far she will go to keep Reign contained.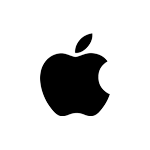 Episode 21 - Not Kansas
While J'onn finds out that special DEO-caliber weapons have hit the streets of National City, Kara considers a major life decision.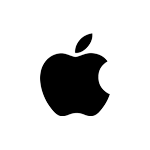 Episode 22 - Make It Reign
Supergirl learns the true depth of Selena's (recurring guest star ANJALI JAY) nefarious plan for Earth. While J'onn prepares to say goodbye to his father, Supergirl, Mon-El and Alura (reccurring guest star ERICA DURANCE) must devise a plan to stop Selena before she gets to Earth.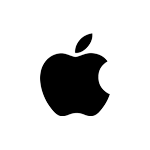 Episode 23 - Battles Lost and Won
In the shocking third season finale, Supergirl and the team take on Selena in an epic battle for Earth.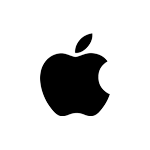 In order to keep our service free we display advertising and may earn affiliate fees for purchases you make on external sites that we partner with.
All content is © 2023 On TV Tonight unless pertaining to advertisers, companies, studios, movies and TV series listed on this site.