True Blood Season 5 Episodes
Find out where to watch Season 5 of True Blood tonight
Season 5 Episode Guide
Episode 1 - Turn! Turn! Turn!
Season 5 Premiere. Desperate they may lose her forever, Sookie and Lafayette struggle with what to do about Tara, while also cleaning up after Debbie Pelt. Meanwhile, Bill and Eric, cleaning up a mess of their own, are visited by the Vampire Authority, one of whom is Nora, a woman from Eric's past. In search of the missing Marcus, Alcide's werewolf pack comes after Sam. With Bill away, Jessica enjoys her new freedom by partying with some local college kids; Jason is visited by the recently turned Reverend Steve Newlin; Terry's PTSD is reignited by an old Iraq War buddy, Patrick; Alcide turns up at Sookie's to warn her about the recently resurfaced Russell Edgington.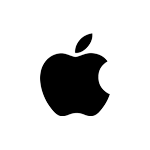 Episode 2 - Authority Always Wins
Tara resurfaces in Bon Temps. At the Vampire Authority headquarters in New Orleans, Bill and Eric meet Salome and become acquainted with the Authority's interrogation techniques. Pam recalls her human life as the madam of the Comstock Brothel in San Francisco, and her first encounter with Eric. Werewolves J.D. and Rikki pay tribute to Marcus, but Alcide refuses to participate or to take his rightful place as the new packmaster. Sam and Luna argue after Martha Bozeman shows up wanting to see her granddaughter. Fearing Russell's return, Sookie procures a home-protection system; Arlene tries to get to the bottom of Terry's erratic behavior; Steve Newlin stops by with an offer for Jessica; Jason feels the brunt of his womanizing ways.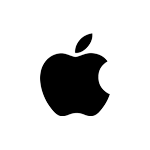 Episode 3 - Whatever I Am, You Made Me
Bill and Eric barter for their lives with the Authority Chancellors and their leader, Roman. Salome and Roman enlist Steve Newlin to be the friendly face of vampirism in the face of Russell's return. After Tara bolts into the night, Sookie goes to Fangtasia to ask for help from Pam, who is still caught up in her memories of Eric and the strange murders at the Comstock Brothel. Andy's dalliance with Holly comes back to bite him in the butt; later, he's visited by Gordon and Barbara Pelt, who are searching for Debbie. Jason bumps into an old high-school teacher, but their reunion brings up conflicting feelings.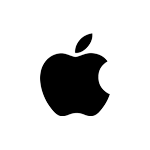 Episode 4 - We'll Meet Again
Eric and Bill have doubts they will survive the search for Russell. Sookie opens up to Alcide about Debbie Pelt. An irate Lafayette unwittingly puts Sookie's life in danger. At the Authority headquarters, Roman and Salome continue their interrogation of Nora for information on the Sanguinistas--and a possible traitor within the Council. Pam forces Tara to toe the line; Andy and Jason go to a burlesque party; Sam's shifter friends invite him for a run; Terry flashes back to a deadly night in Iraq; Hoyt tests the fangbanger waters; Sookie drowns her sorrows.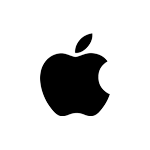 Episode 5 - Let's Boot and Rally
With time running short, Bill and Eric enlist Sookie to probe for clues on Russell's hiding place. Unable to deal with the demon magic inside him, Lafayette calls out to Jesus' spirit for help. Patrick Devins and Terry are held hostage in the bunker of their Iraq War buddy Brian Eller. Jason wakes to a disturbing dream; Jessica gives Tara advice on adjusting to vampire life; Sam visits Luna with news about the deaths of their shape-shifter friends.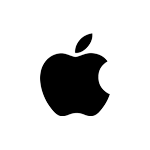 Episode 6 - Hopeless
The aftermath at the asylum leaves Sookie with an eerie sense of foreboding. At Fangtasia, Pam breaks up a vamp-girl fight, praising Tara for her tenacity. Lafayette visits Ruby Jean, who also received a disturbing message from Jesus. Fearing for his family's safety, Terry blames his curse for his troubles with Arlene. Alcide challenges JD; Sam offers to help Andy investigate the shifter shootings; Roman lays out his plans to take out Russell.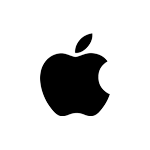 Episode 7 - In the Beginning
Salome reveals her true allegiances while Bill and Eric get a powerful taste of sacred blood. A revelation at Hot Wings causes Sookie to wonder what her life would be like without faerie powers. Meanwhile, Sam sniffs out several shifter shooters; Hoyt finds camaraderie in a new group of friends; Alcide prepares for the worst in his face-off with J.D.; Andy attempts to reconnect with Bud; Lafayette finds an unlikely ally searching for Jesus' body in Mexico; Lettie Mae pays Tara a visit; and Arlene takes a sentimental journey as her concerns towards Terry deepen.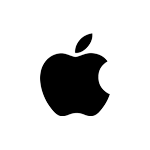 Episode 8 - Somebody That I Used to Know
At the Authority headquarters, the Chancellors revel in the afterglow of Lilith-induced carnage; Eric sobers when he gets a message from Godric; Bill is shaken by a distant memory. With help from Claude and his sisters, Sookie and Jason visit the site of their parents' deaths, with shocking results. An emotional Luna tries to walk in Sam's shoes. Hoyt's new pals bring him a present; Lafayette leads a seance to purge a curse; J.D. ups the stakes of his fight with Alcide.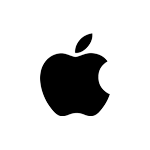 Episode 9 - Everybody Wants to Rule the World
As the Authority proceeds with Lilith's plan, Eric plots his escape. Gran directs Sookie to a clue to her parents' murderer. Andy and Jason search for leads to the identities of the people behind the shifter killings. Alcide recalls his pack induction; Arlene gets caught in Terry and Patrick's crossfire; Steve gets a new pet.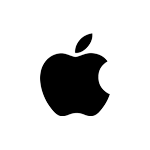 Episode 10 - Gone, Gone, Gone
With vampire-on-human attacks on the rise, the Authority attempts to woo public favor. Meanwhile, Nora tries to convert Eric to Lilith's gospel; Jason finds a mysterious scroll; new Vampire Sheriff of Area 5 Elijah pushes Pam and Tara to obey a new mandate; Sam and Luna search for Emma; Russell seeks a higher calling.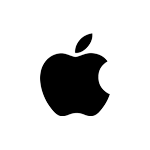 Episode 11 - Sunset
Slipping further into religious fervor, Bill gives Jessica an order she's loathe to carry out. Armed with a damning video of Russell and Steve, the military delivers an ultimatum to the Authority. Claude and Maurella take Sookie to meet the faerie Elder, who may know something about an ancient family secret. Alcide reconnects with his father; Sam and Luna hitch a ride into the Authority.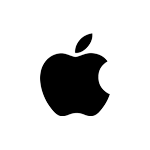 Episode 12 - Save Yourself
Season Five finale. Eric embarks on a final, desperate mission to overthrow the Authority--and save Bill from losing his humanity. Andy faces the consequences of a Light Pact he made; Alcide readies for a second showdown with J.D.; Sam and Luna test their limits in trying to escape the Authority.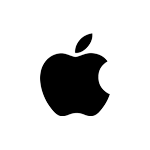 In order to keep our service free we display advertising and may earn affiliate fees for purchases you make on external sites that we partner with.
All content is © 2023 On TV Tonight unless pertaining to advertisers, companies, studios, movies and TV series listed on this site.