CSI: Miami Season 5 Episodes
Find out where to watch Season 5 of CSI: Miami tonight
Season 5 Episode Guide
Episode 1 - Rio
Horatio and Delko head to Brazil to try and catch Marisol's killer, Antonio Riaz. While in Rio, Horatio reunites with Yelina and learns that his brother Raymond is in too deep undercover in a drug ring run by Riaz. To make matters worse, Horatio's nephew, Ray Jr., is working as a drug mule for Riaz. With the stakes set high, Horatio must catch Riaz before he takes the life of another member of Horatio's family. Meanwhile, in Miami, Natalia butts heads with Ryan as she struggles through her first case as a field agent..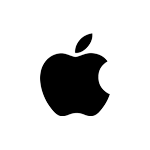 Episode 2 - Going Under
After collecting the evidence to a crime scene involving a murdered undercover ATF agent, Calleigh is run off the road into a canal, corrupting her evidence. Since almost none of the evidence is salvageable, the CSIs must work to uncover new, untouched evidence in order to solve the case. Meanwhile, Calleigh's ex-boyfriend, also an undercover ATF agent, offers conflicting insight into the investigation.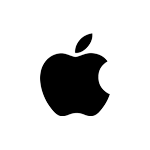 Episode 3 - Death Pool 100
When a celebrity is murdered, Horatio and the team discover that the motive is tied to a 'death pool,' in which players legally bet off-shore on when famous people are going to die. However, the off-shore gaming ship proves to be not as legit as originally thought when the CSIs discover that counterfeit hundred dollar bills are being circulated as a result.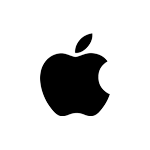 Episode 4 - If Looks Could Kill
A male model is run over by a car and the CSIs discover that his good looks may have cost him his life. But when another male model falls to his death, Horatio and the team must find the connection before another murder occurs. Meanwhile, Natalia's abusive ex-husband is released from jail and begins stalking her at the lab.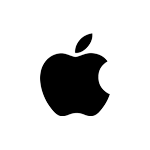 Episode 5 - Death Eminent
A local city councilman's body is found in an empty house and the CSIs learn that neighbors were irate that the victim had been backing eminent domain, the government's right to force people out of their homes for private development. However, after Horatio learns that the judge hearing the case is not only dirty, but has a grudge against him and the lab, a new piece of evidence is found in the neighborhood that just may break the case wide open.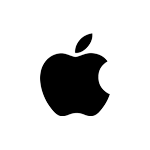 Episode 6 - Curse of the Coffin
When a believer in Santeria is found murdered in front of her shrine, bizarre incidents start happening around the CSI lab and people start speculating that the lab is cursed. However, the case takes an unexpected turn when the CSIs discover that the victim may have been murdered over a tangled plot involving stolen gold.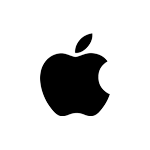 Episode 7 - High Octane
When a man is decapitated while doing a daring stunt with his car, the team suspects that it was more than just an accident. During evidence collection, the CSIs enter the world of "sideshows," where kids gather in tricked-out cars, mostly stolen, performing dangerous stunts. However, when Horatio discovers that the victim's car's hydraulics where tampered with, he detects that the accident may be been staged as a diversion to a more serious, yet lucrative, crime.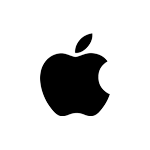 Episode 8 - Darkroom
After one woman is found murdered and another kidnapped, evidence leads the CSIs to uncover dozens of photos of unidentified missing women in a safe. After examining DNA, the team discovers that the kidnapping victim is Boa Vista's sister, Anya. Now, as they try to locate Anya and the other women, Horatio and the others must find a killer who has been posing as a photographer before he strikes again. The episode is inspired by the real-life crime story involving series star Eva La Rue's sister, Nika La Rue, who guest stars.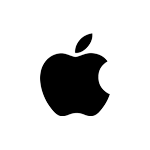 Episode 9 - Going, Going, Gone
When the team takes the case of a young woman murdered after a charity event, they soon find that the victim was only there to expose the event's host as a dangerous drug dealer. However, as the CSIs investigate further into the case, they find evidence of a plot against Miami that could put the whole city in jeopardy.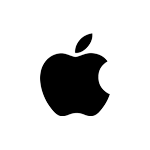 Episode 10 - Come As You Are
When a Marine recruiter is murdered, the long list of suspects includes anyone who opposes the war in Iraq as well as fellow recruiters looking to eliminate the competition. However, Horatio uncovers a second murder when he finds hate mail sent to the victim from a soldier who thinks he may have killed his brother in combat. Meanwhile, Natalia must face her ex-husband again when he asks out one of her co-workers.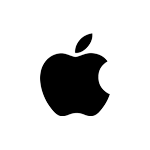 Episode 11 - Backstabbers
As a suspected terrorist is standing trial for aiding in a plot to destroy Miami, her own people try to gun her down, believing she may be in cahoots with the police. When the woman goes on the run to stay alive, Horatio decides to find her, never wavering in his belief that she is innocent until proven guilty.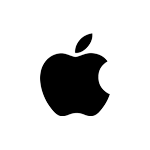 Episode 12 - Internal Affairs
When Natalia is named a suspect in her ex-husband's murder, the rest of the team, careful to avoid any suspicion of interference from Internal Affairs, must watch the case from the sidelines. Now, holding Natalia's fate in their hands, Horatio, the lab's night shift and Calleigh's cop ex-boyfriend must find the evidence to prove her innocent.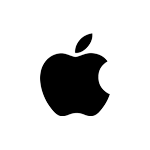 Episode 13 - Throwing Heat
While investigating the death of a Cuban refugee who is killed by a landmine, Tripp steps on a mine himself. With Tripp's life hanging in the balance, Horatio and the bomb squad must work to defuse it before it detonates. Meanwhile, after protecting a woman in the midst of a domestic dispute with her husband, Delko is slapped with a $250,000 law suit by the con-artist wife who set him up.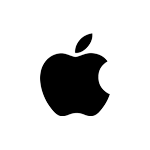 Episode 14 - No Man's Land
The lives of two CSIs are put in danger when Horatio's old enemy, Clavo Cruz, returns on part one of a two-part episode. When a truck full of confiscated weapons is hijacked and the weapons are released back into the public, Horatio links the crime to Clavo, a man he put away for murder years ago. But on the day of Clavo's arraignment, a confiscated missile is launched into the courthouse to aid his escape, with Alexx inside. As the team tries to find Clavo and put him away for good, another member of Horatio's team is fatally shot.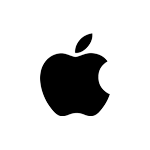 Episode 15 - Man Down
In part two of a two-part episode, a member of the team is pronounced dead after being shot in the head. Not wanting to give up, Horatio has the CSI rushed to the hospital and watches as doctors try to bring him back. Meanwhile, the CSIs find evidence that could lead them to Clavo Cruz, the man behind the shooting.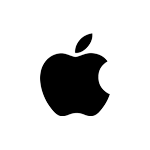 Episode 16 - Broken Home
The CSIs investigate when the parents of a baby sitter in an upscale neighborhood are murdered. As the team sorts through the neighbors' secrets and lies, they find an unexpected love triangle as a motive for murder. Meanwhile, a key piece of evidence found at the crime scene leads Horatio to expose a doctor with some dirty secrets of his own.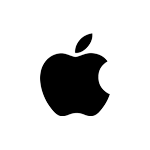 Episode 17 - A Grizzly Murder
A men's hunting weekend turns deadly when one of the group is mauled by a bear and evidence suggests foul play. The CSIs determine that the hunter may have been set up as bait for the 800-pound black bear. As the case unfolds, further evidence suggests that his death may have been a cover-up for the murder of a high-class call girl and her bodyguard, revealing an illegal prostitution business servicing Miami's elite.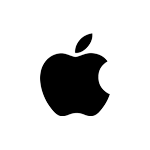 Episode 18 - Triple Threat
When a wealthy real estate developer is killed, the CSIs suspect his wife and her two secret twin sisters. The victim is killed at a charity event hosted by his wife. However, evidence soon reveals that the victim is not who they originally thought and blood found at the crime scene could belong to the wife or her two secret twin sisters, who even her husband knew nothing about.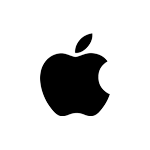 Episode 19 - Bloodline
When a murder victim is found scalped in a hotel, Horatio suspects that the County Supervisor and the owners of a nearby Native American casino are involved. A call girl Horatio tried to help previously wakes up in a pool of blood next to her dead "John." The CSIs must determine if she is not as innocent as she appears. After determining the victim was stabbed to death and scalped, evidence leads the CSIs to a Native American casino and a corrupt money trail tying back to Horatio's enemy, the County Supervisor. While evidence suggests the supervisor was using his political power to take revenue from the casino, Horatio has his work cut out for him.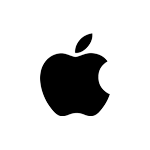 Episode 20 - Rush
The CSIs investigate a celebrity rehab center where the therapeutic confessing of wrongs may have lead to a movie star's murder. Horatio and the team investigate a movie star's death while he was in a celebrity rehab center and on the verge of exposing some damaging secrets.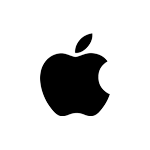 Episode 21 - Just Murdered
Miami's nastiest divorce becomes even worse when the husband's mistress turns up dead. A nasty divorce gets even worse when the husband's mistress turns up dead and, as the body count increases, the soon-to-be ex-couple's relationship turns out to be even more complicated.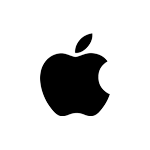 Episode 22 - Burned
When a CSI's personal problems taint an investigation, Horatio must fire a member of his team. An arson home fire, leaving one man dead and nearly killing his fiancé, leads the CSIs to the fiancé's ex-boyfriend, who is obsessed with ruining the couple's life. After discovering two burned cadavers in the home, the CSIs must determine if the fire was a cover up or the couple's perilous attempt to fake their own deaths and give up everything to start over.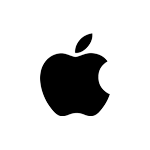 Episode 23 - Kill Switch
After a suspected carjacker is murdered, the CSIs learn that the victim may have been involved in drug smuggling off the shores of Miami. Ryan identified the suspect during a segment on his news program and soon after a self-proclaimed vigilante killed the suspect. But when the evidence doesn't add up, the CSIs discover the vigilante only wanted the credit and did not kill the "carjacker." Further investigation leads the CSIs to a cigarette boat the victim used to smuggle drugs to a drug lord who caught the victim swindling and wanted him to pay.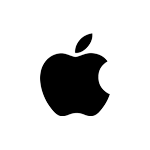 Episode 24 - Born to Kill
When a serial killer suspected of killing young women and branding them with a "Y" is caught and identified as having the "criminal gene," the team feels that they have closed their case until the killings begin again. Evidence originally leads the CSIs to a suspect with the rare extra "Y" chromosome, a condition known in the 70's as the "criminal gene" and believed to make a person more aggressive. But while investigating the Nature vs. Nurture element of the case, the killer escapes and Horatio must race to find him again before it's too late.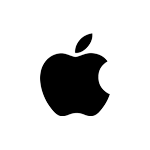 In order to keep our service free we display advertising and may earn affiliate fees for purchases you make on external sites that we partner with.
All content is © 2023 On TV Tonight unless pertaining to advertisers, companies, studios, movies and TV series listed on this site.