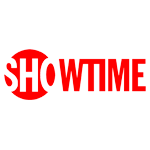 Showtime
What's New
A man trapped in a hospital with no exits tries to escape the mysterious beings trapped in there with him.
Andre Ward's journey from the streets of Oakland to the International Boxing Hall of Fame. Facing an all-too familiar series of obstacles including substance abuse, the loss of a parent, drug dealing and teen pregnancy, how Ward faced that adversity is what separates him from the rest. Fight after f...
Milton (Ben Kingsley) finds his quiet life upended when a UFO and its extra-terrestrial passenger crash land in his backyard in a small Pennsylvania town. Before long, Milton develops a close relationship with the extra-terrestrial, but things become complicated when two neighbors discover his secre...
Forty years after the release of Michael Jackson's 'Thriller,' the best-selling album of all-time, director Nelson George takes fans back in time to the making of a pop masterpiece, featuring never-before-seen footage and candid interviews, allowing viewers to fully experience the creation of a cult...
Acclaimed director Sacha Jenkins shines a spotlight on the life and rhymes of the 'clown prince of hip-hop', Biz Markie, best known for his Top 40 hit, "Just a Friend." A who's who of legends like rappers Rakim, Big Daddy Kane, Doug E Fresh and actor/comedian Tracy Morgan share how Markie's playful...
With two children in foster care, a pregnant single mother pitted against the system fights to reclaim her family alongside her Bay Area community.
Tess (Maggie Q) reluctantly agrees to attend her sister's bachelorette party in the remote California hills. When a group of hellbent home invaders attack, however, Tess rallies the women in a fight to survive the night.
Leo and Remi, thirteen-year-old best friends who have always been incredibly close, find themselves drifting apart after the intimacy of their relationship is questioned by schoolmates.
The survivors of the recent Ghostface murders have left Woodsboro for a fresh start in New York City, but soon find themselves thrust into another fight for their lives when they receive that infamous call. With the help of new—and old—friends, the Core Four work to survive and stop a new, more brut...
An ex-military doctor must fight to protect herself when the Irish mafia takes control of the hospital where she works. However, once her son is taken hostage, she has no choice but to utilize her battle skills to survive. Starring Jon Voight.
Abigale and her family fall victim to a gang of ruthless cowboys while making their way across the Oregon Trail. As the only survivor, she will do whatever it takes to retrieve her one earthly possession, her family's horse, from the clutches of the bloodthirsty bandits.
A sculptor preparing to open a new show must balance her creative life with the daily dramas of family and friends. On the verge of a career-changing exhibition she finds that the chaos of life becomes the inspiration for great art. Starring Michelle Williams, Hong Chau, Maryann Plunkett, André 3000...
A criminal mastermind (two-time Emmy® winner Courtney B. Vance) decides to pull one last job before going to prison and recruits a group of young bank employees to steal $80 million dollars in a daring and brazen assault on the U.S. banking system. Inspired by true events.
The perfect summer vacation quickly spirals out of control for a group of friends on the infamous, picturesque party getaway of Fire Island as they find themselves caught in a web of sex, lies and cold blooded murder.
An insecure American woman (Toni Collette) unexpectedly inherits her grandfather's mafia empire in Italy. Guided by the firm's trusted consigliere (Monica Bellucci), she defies everyone's expectations, including her own, as the new head of the family business.
An Australian lone wolf, surfing the beaches of Mexico, learns that the woman he once loved and thought was dead is still very much alive. With the help of some old and new friends, he storms back into his blood-soaked former life to rescue his one true love from her sadistic mother.
A retired Irish paramilitary witnesses the fatal shooting of his pregnant wife by a British SAS officer. After outwitting the SAS, he escapes, now wounded and presumed dead, taking his revenge to the dark and paranoid streets of 1970s London.
Haunted by the death of her mother, Emily Bronte struggles within the confines of her family life and yearns for artistic and personal freedom. She begins a journey to channel her creative potential into one of the greatest novels of all time, "Wuthering Heights." Starring Emma Mackey.
Live from New Orleans, Lavell Crawford is back with a new comedy special, riffing on everything from white neighborhoods to getting blessed with impossibly good deals on chicken and so much more.
A seasoned detective and a newly recruited paramedic are forced into a deadly game of vengeance when a city is terrorized by a sadistic serial killer and the key to stopping the bloodshed lies in unlocking the truth of their own haunted pasts.
Faced with their biggest challenge yet, the gang sets out to honor a lost friend only to find themselves in the middle of Spring Break, where they learn their old ways of partying hardly compares with the younger generation.
Clay, a loner photographer, ventures out in the world to reclaim some of his artistic spark and happens upon Whit, a long-lost friend. As they catch up and begin to rekindle their friendship, Whit discloses an unsettling secret that turns Clay's life upside down.
A girl hoping to get a letter of recommendation to an elite university from the wealthy parents of her classmate attends a coveted "Heaven and Hell" party. The party, however, quickly turns into a fight for her life.
A mild-mannered but anxiety-ridden man (Joaquin Phoenix) embarks on an epic and adventurous odyssey back home following the sudden death of his mother. Co-starring Patti LuPone, Amy Ryan, Nathan Lane, Kylie Rogers, Denis Ménochet, Parker Posey and Zoe Lister-Jones.
A resourceful 12-year-old, who secretly lives alone in her flat in a working-class suburb of London, makes money stealing bikes with her best friend Ali and keeps the social workers off her back by pretending to live with an uncle. But when her estranged father turns up out of the blue, she's forced...
Two years after escaping a brutal attack on her and her family, Becky is finally rebuilding her life. But when a vicious extremist group called the Noble Men break into her home, attack her and steal her precious dog, Becky quickly returns to her old ways in order to protect herself and her loved on...
Liam (Daryl McCormack), an aspiring and ambitious young writer, eagerly accepts a tutoring position at the family estate of his idol, renowned author J.M. Sinclair (Richard E. Grant). However, he soon becomes ensnared in a web of family secrets, resentments and retribution as Sinclair, his wife Hélè...
Israeli Prime Minister Golda Meir (Helen Mirren), faced with the potential of Israel's destruction, must navigate overwhelming odds, a skeptical cabinet and a complex relationship with US Secretary of State Henry Kissinger (Liev Schreiber) during the Yom Kippur War.
A portrait of musical iconoclast David Johansen from Martin Scorsese and David Tedeschi. From his days leading The New York Dolls to his reinvention as lounge lizard Buster Poindexter, David Johansen is a chameleonic one of a kind performer. Featuring a live performance at Café Carlyle in New York C...
Signe devises a plan to outshine her boyfriend's sudden rise to fame by living full-time as a victim. Embarking on a self-actualizing journey to gain notoriety and attention, she is ultimately forced to come to grips with her choices.
A sexy night of fun celebrating outstanding achievements in the adult entertainment industry. Hosted by comedian Matt Rife with adult stars Abella Danger and Reya Sunshine. Special musical guests Kehlani and Shenseea.
A group of righteous assassins called The Collective take aim at a highly sophisticated human trafficking ring backed by a network of untouchable billionaires. With their backs against the wall, The Collective has no choice but to put their most important mission in the hands of a rookie assassin.
On the verge of revolutionary change at their all-boys private high school, three friends set out to have one last great weekend while dodging authority, love affairs and violent foes in the longest weekend of their lives.
A heroin addict falls in love with a struggling sex addict, and together the pair hatch a plan to steal a small fortune from a porn star.
Barney Greenwald, a skeptical lawyer, reluctantly defends an officer of the navy who took control of the Caine from its captain, Lt. Philip Francis Queeg (Kiefer Sutherland), while caught in a violent sea storm. As the court-martial proceeds, however, Greenwald increasingly questions if it was truly...
An exploration of the life and legacy of Richard Davis, the brash inventor of the modern-day bulletproof vest. Determined to prove his risky product worked, Davis traveled the country shooting himself at least 192 times, gaining the trust and business of the US Government along the way. No one belie...
When 13-year-old Tommy loses his parents to a drug raid, he embarks upon an urban odyssey guided by a phone sex operator (his proverbial fairy godmother) and his two best friends, Steve and O'Neill.
Elizabeth, a big city girl, returns to her small hometown to convince Randy, an old flame, to sell his local ski resort to her fiancé's large corporation.
A young boy's puppy unearths a genie's lamp housing two boisterous Genie brothers. When the boy accidentally wishes one of the Genies into the puppy, magical mayhem ensues as the Genie's wish-granting abilities become unreliable and inconvenient.
As a struggling actress and live streamer, Jess secretly broadcasts her interactions with strangers to make ends meet. When she responds to a mysterious classified ad, however, she soon finds herself trapped in her new boss's twisted revenge fantasy.
Can you tell the real thing from a fake? What if the difference no longer matters? The DeBeers diamond cartel cornered the market on eternal love with "A diamond is forever," but now a wave of undetectable synthetic diamonds has flooded global gem markets, threatening to expose the artifice that pro...
As middle school is ending, Erin, the only out person in her grade, and Liz, fellow comic nerd and track star, find their friendship tested when Liz is accepted to private school and Erin falls hard for new girl and ex child-star, Sydni.
Rosie is fresh out of high school and tired of a dull existence in central Florida, but life begins to spark when she meets Jules, a hustler transplant from New York. At the same time, Brandon, a man with a scarred past, struggles to find his place in the world after spending more than a decade in p...
Sparks fly when an engaged photographer returns to her hometown during the lead up to Christmas and reconnects with her high school sweetheart, a handsome cowboy, causing her to reevaluate her life in the city.
A newly married woman leaves her wealthy husband for a lover who mysteriously disappears. Things start to unravel and become life threatening on a trip to the husband's family estate.
A veteran bounty hunter (Christoph Waltz) is on a mission in Mexico to find and return the wife (Rachel Brosnahan) of a wealthy Santa Fe businessman. On the way, he encounters his sworn enemy (Willem Dafoe), a professional gambler and outlaw that he sent to prison years before. Directed by Walter Hi...
When she fails to meet an item on his list of requirements for a bride, a young woman is jilted by London's most eligible bachelor, Mr. Malcolm. Feeling humiliated and determined to exact revenge, she convinces her friend to play the role of his ideal match. Soon, Mr. Malcolm wonders whether he's fo...
After fighting in World War I, a young man journeys to Hungary during the Spanish flu photographing the dead with their living relatives. He arrives at a small village where proper burials are impossible due to the frozen ground and supernatural happenings are rampant.
Tensions rise between restless teenager Julija and her oppressive father Ante when an old family friend arrives at their Croatian island home. As Ante attempts to broker a life-changing deal, their tranquil yet isolated existence leaves Julija wanting more from this influential visitor, who provides...
A queer Black aspiring Baltimore rapper must outwit his vengeful day-job boss in order to avoid getting fired after accidentally eating an edible.
Go behind the scenes of the historic Pepsi Super Bowl LVI Halftime Show featuring Dr. Dre, Snoop Dogg, Kendrick Lamar, Mary J. Blige and Eminem. The curtain is pulled back on this thrilling journey by following the professionals who powered the Halftime Show performance, revealing not just the creat...
The Marsh family's getting together for their first Christmas Eve after three years of pandemic lockdown, so hold on to your tinkerbells. Jim Marsh lost his wife to cancer, and his cynical, still-grieving teenaged son Chris worries that he's going to propose to his new girlfriend. Chris has a crush...
Today is Jimmy's last day alive. His Alzheimer's is worsening, so he's decided to die like he has lived - with intention, humor, and zest. In his last day on Earth, Jimmy will show an obituary writer, his death doula, his estranged brother, his caretaker, a surreal being, and the guests at his fabul...
Jason Cole is the quintessential Renaissance Man. He has a successful career, a beautiful wife, home, and prides himself on being a man of integrity as an FBI agent. He appears to have it all until his past rears its head and propels him into a situation he couldn't prepare himself for.
On the streets of Hollywood, a recently retired NFL player is saved from scandal by a homeless veteran. With their glory days behind them, the two men bond in search of purpose and identity.
A definitive look at the life and battles of the pastoral prodigy turned elder media statesman, the Reverend Al Sharpton. Featuring President Barack Obama, James Brown, Reverend Jesse Jackson and Senator Chuck Schumer.
The mother of a sci-fi obsessed teenager from a small town in Illinois finds an unlikely way for her son to go to Hollywood to become the first outsider to see the film Star Wars. When he returns home, he struggles to choose between chasing his dreams of becoming a filmmaker or accepting the comfort...
Two women flee into the New Mexican desert to escape the clutches of an insidious cult. Consumed by fear and paranoia, they can't shake the feeling that they are being followed by its leader, a man as seductive as he is controlling. With their supplies dwindling and their senses starting to fail the...
In this black comedy set in working-class Dublin, hair stylists become accidental vigilantes; they take on gang members and gentrifiers threatening their community. But to truly save their neighborhood, they have to win a hair styling competition.
A journalist is sent on an assignment to interview a man who claims he can catch bigfoot and has built a trap to accomplish his goal. The journalist's life takes a terrifying turn when he finds himself locked inside the trap.
On the morning of his 30th birthday, Amari struggles to find his purpose. His partner Q plans an elaborate party to celebrate the milestone event. When the city is unexpectedly placed in a mandatory lockdown, their relationship is tested as they grapple with memories that could impact their future t...
A British officer leads a band of WWII rangers on one last impossible mission behind enemy lines. Their task: abduct a scientist to stop the Nazis from developing an atomic bomb.
Emma and Scarlett are two rebel vampires on a mission. After learning that their little sister escaped an earlier kidnapping attempt that also killed their parents, the two sisters join forces to rescue her from a group of blood-thirsty vampires.
Nobody embodied the rockstar era of tennis more than John McEnroe. The original bad boy of the sport, McEnroe was famous not only for his epic matches, but also for his confrontations on and off the court. Accompanied by interviews with icons like Patty Smyth, Keith Richards, Billie Jean King, and B...
Academy Award® winning Best Picture starring Academy Award® winners Michelle Yeoh, Ke Huy Quan & Jamie Lee Curtis. When an interdimensional rupture threatens to unravel reality, the fate of the world is suddenly in the hands of a most unlikely hero: an overwhelmed immigrant mother. As bizarre and be...
Poly Styrene was the first woman of color in the UK to front a successful rock band, and a key influence on the riot grrrl and Afropunk movements. But Poly didn't just leave behind a cultural footprint. She was survived by a daughter, Celeste, who became the steward of her mother's legacy and demons...
As an experienced climber (Naomi Watts) ascends Mt. Washington, she turns back before she reaches the summit as a huge blizzard approaches. On her way down, she encounters a lone, stranded man, and takes it upon herself to get them both down the mountain before nightfall arrives and they succumb to...
A career-spanning documentary following singer Ronnie James Dio's journey from small town crooner to heavy metal hero. Condemned by religious groups and misunderstood by conservative parents, Dio emerges as a righteous messenger inspiring an entire generation of rockers to believe in themselves and...
A family of four drive across the Iranian countryside. Over the course of the trip, they bond over memories of the past, grapple with fears of the unknown, and fuss over their sick dog. Unspoken tensions arise as the purpose for their journey is slowly revealed.
Trapped on her family's isolated farm, Pearl must tend to her ailing father under the bitter and overbearing watch of her devout mother. Lusting for a glamorous life like she's seen in the movies, Pearl's ambitions, temptations, and repressions all collide in the stunning, technicolor-inspired origi...
Based on true events in the early 1900s Wild West, Willie Boy falls in love with Carlota from the Chemehuevi tribe despite being forbidden to be together. A fatal incident forces the young couple to flee the only place they know as home.
In a desperate attempt to cure his midlife crisis, Martin has fled his family to live high up in the Norwegian mountains, hunting and gathering like his ancestors did thousands of years ago.
11-year-old Sophie goes on a final summer holiday with her father as he struggles under the weight of life outside of fatherhood. Twenty years later, Sophie's recollections form a powerful and heartbreaking portrait of their relationship as she starts a family of her own and tries to reconcile the f...
After being blindsided by her parents' sudden divorce, 16-year-old artistic, sardonic Angie Chen turns to secret hookups with popular jock Liam behind the back of his adored social media influencer girlfriend Sheryl. As Angie contends with her parents' divorce and her secret fling with Liam, she com...
A documentary portrait of the singular storyteller who's lived it all and seen it all but never told it all – until now. From humble beginnings to sold out world tours Sheryl Crow's life has been nothing short of extraordinary. Whether battling sexism in the music industry, mourning ill-fated romanc...
A documentary about a beloved South Bronx matriarch and former "First Lady" of the Savage Skulls gang struggling to remain visible in a rapidly gentrifying community she helped rebuild in the 1980s. With one foot firmly grounded in the outlaw life and the other as an activist and spiritual advisor,...
Young Sammy Fabelman aspires to become a filmmaker but soon discovers a family secret that threatens to splinter the Fabelmans beyond repair. In order to come to grips with this Sammy explores how the power of film can help him see the truth. Directed and co-written by Academy Award® winner Steven S...
Kate, a gifted archer, is on vacation with her family when they are ambushed by a team of mercenaries in a vicious home invasion. Kate's husband and daughter are abducted during the violent onslaught, and she must rely on her archery skills to defeat their captors and save her family.
When the sheltered and unsocialized Oliver is tasked with making new friends after the sudden and devastating death of his mother, he decides that digging a few up might be his best bet. However, when he awakens the morning after his excavating escapades, he discovers that his newly acquired friends...
Designed to behave like the late wife of a grieving widower, an artificial human begins to question her reality as memories of a past life begin to resurface in a world where nothing is as it seems.
A teenage delinquent befriends a surly magician who helps her navigate her inner demons and dysfunctional family with sleight of hand magic. A coming-of-age comedy that touches on unlikely friendships, grief and finding hope in the darkest moments.
A man works solo shifts in the quietest toll booth in Wales, hiding from a criminal past where nobody would ever look. Ultimately, word of his whereabouts gets out and his enemies head west for revenge. Meanwhile, a local traffic cop's investigation into a simple robbery leads her to the booth at ex...
A group of 20-somethings get stuck at a remote family mansion during a hurricane, and a party game ends with a dead body on the ground and fingers pointed everywhere. Starring Pete Davidson, Amandla Stenberg, Rachel Sennott and Maria Bakalova.
Two brides meet up at their honeymoon destination under two very different circumstances. One bride was left at the altar and the other is now married to a self-absorbed train wreck. The antics of sharing a honeymoon reach a new level of sexy.
Hot shot entrepreneur Ethan Cox appears poised to sell his self-driving car company and make his investors filthy rich. But when his problematic Halloween costume gets tweeted, the ensuing social media firestorm nearly ends Ethan's career. Desperate to figure out a way forward, Ethan hatches a plan:...
A weekend camping trip among six old friends in Northern Minnesota turns tragic after one of them mysteriously dies, triggering further turmoil as they attempt to unmask the killer within their own group.
A group of college friends rent a smart house for a weekend of partying. However, they slowly start to realize that Margaux, the house's super advanced AI system, has sinister designs for them.
A young mother returns to her estranged hometown of Detroit after the sudden death of her twin brother and immerses herself in his friend group, soon discovering that his death is not what it seems.
A former convict and the wife of a wealthy businessman engage in an intense physical and emotional relationship that quickly turns to talk of murder.
The unique, smoke-filled story of trailblazing hip-hop group Cypress Hill. Director Estevan Oriol uncovers a treasure trove of never-before-seen archival footage to show the brotherhood of hip-hop artists – B Real, DJ Muggs, Sen Dog and Eric "Bobo" Correa – who built a musical movement rooted in tru...
After a personal tragedy, Harper (Jessie Buckley) finds solace in the English countryside, attempting to heal. However, the surrounding woods have other plans in store, twisting her deepest fears and memories into reality. Alex Garland's (Ex Machina, Annihilation) latest is a feverish, shape-shiftin...
When Irwin Fletcher aka Fletch (Jon Hamm) becomes the prime suspect in a murder case, he attempts to prove his innocence while searching for his fiancée's stolen art collection.
Twenty-five years after a streak of brutal murders shocked the quiet town of Woodsboro, a new killer has donned the Ghostface mask and begins targeting a group of teenagers to resurrect secrets from the town's deadly past.
Harris (Dermot Mulroney), a CIA interrogator at an Agency black site, finds himself the target of a rendition operation after being scapegoated for an interrogation gone horribly wrong. As the team tasked to bring Harris in begins to question their orders — and each other —Olsen (Mel Gibson), a seni...
Nineteen-year-old Poppy Simpson refuses to be defined by Down syndrome and is determined to take charge of her own life. When her dream of becoming an auto mechanic is stalled by her overprotective brother, she teams up with a friend who needs his car fixed and to prove to everyone that she's unstop...
A lonely, introverted, "perfect man" gets introduced to a girl posing as some sort of bohemian drifter by a work buddy. The drifter invites herself into his life and begins to consume every part of his perfect life.
A distressing incident compels childhood best friends Jane and Merritt to take action against their high school math teacher, driving their splintered relationship into further turmoil and provoking deadly consequences.
A family reunion at a remote mansion takes a lethal turn when they are trapped inside and forced to play a deadly survival game where only one will make it out alive. Starring Jonathan Rhys Meyers and Jon Voight.
A young boy is bullied by gang members for being fat, shy and playing board games; they jump him on initiation night and leave him for dead. Nineteen years later, a new group of recruits ready themselves for another initiation night. Little do they know they're walking into the same boy's house, and...
A youthful father whisks his son away on one last road trip in this hilarious and heartfelt story in America's heartland.
A struggling plumber and family man rises to the occasion in the face of nearly insurmountable odds when he finds himself trapped in the crawlspace of a remote cabin where a couple of timber poachers have stashed their considerable, ill-gotten fortune.
A divorced mother of two struggles to balance the dynamic forces within her dysfunctional family as she attempts to cultivate new love. Starring Dustin Hoffman and Candice Bergen.

In order to keep our service free we display advertising and may earn affiliate fees for purchases you make on external sites that we partner with.
All content is © 2023 On TV Tonight unless pertaining to advertisers, companies, studios, movies and TV series listed on this site.