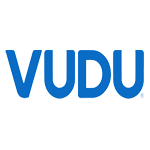 Vudu
What's New
Season 7
RICK AND MORTY is a show about a sociopathic scientist who drags his unintelligent grandson on insanely dangerous adventures across the universe.
The Grinch hatches a scheme to ruin Christmas when the residents of Whoville plan their annual holiday celebration.
Season 9
Based on a British comedy of the same name, this acclaimed sitcom is told through the lenses of a documentary film crew and filled with gossip, pranks, romance and general foolishness at Dunder Mifflin Paper Co. in Scranton, Pennsylvania. If you've ever hated your boss, your job or both, then you'll...
Discover the magic of the Mean One this holiday season! The Grinch is a celebration of the holiday spirit no home should be without. Why is The Grinch such a grouch? No one seems to know, until little Cindy Lou Who takes matters into her own hands and turns both Whoville and The Grinch's world upsid...
The movie tells the story of two Brooklyn plumbers who are brothers and best friends: Mario, the brave one with the "let's-a go" attitude, and the perpetually anxious Luigi, who would prefer to go nowhere. We open with the Super Mario Brothers reckoning with their struggling plumbing business, and w...
Season 12
Leonard and Sheldon are brilliant physicists. But none of that genius helps them interact with people, especially women. All this begins to change when a free-spirited beauty named Penny moves in next door.
One Christmas Eve a long time ago, a baby crawled into Santa's bag of toys Raised as an elf. Buddy goes looking for his true place in the world--in New York City.
Season 10
One of television's top-ranked series and the recipient of numerous award nominations, "Friends" is a smart, sophisticated comedy that looks into the hearts and minds of a group of friends living in New York.
Season 1
PAW PATROL is a CG action-adventure preschool series starring a pack of six heroic puppies led by a tech-savvy 10-year-old boy named Ryder.
Experience the breathtaking global phenomenon that has captivated audiences around the world. Written for the screen and directed by Christopher Nolan, Oppenheimer thrusts audiences into the mind of physicist J. Robert Oppenheimer (Cillian Murphy), whose landmark work on the Manhattan Project create...
Season 8
Trouble is brewing in Westeros. For the inhabitants of this world, control of the Iron Throne holds the lure of great power and far-reaching consequences. Welcome to this epic HBO series based on the book series by George R.R. Martin.
To live in Barbie Land is to be a perfect being in a perfect place. Unless you have a full-on existential crisis. Or you're a Ken.
Season 1
Inspired by the 1989 film featuring John Candy, the comedy series "Uncle Buck" stars Mike Epps as Buck Russell, an irresponsible slacker who is tasked with babysitting his brother's teenage daughter and her younger brother and sister.
Eight-year-old Kevin McCallister has become the man of the house, overnight! Accidentally left behind when his family rushes off on a Christmas vacation, Kevin gets busy decorating the house for the holidays. But he's not decking the halls with tinsel and holly. Two bumbling burglars are trying to b...
The comic misadventures of the beleaguered Griswold family continue in this latest VACATION outing, the third and most successful of the series. This time America's most dedicated dad is determined to stay at home to create "the most fun-filled old fashioned family Christmas ever" -- but life has a...
Season 39
The Challenge is a reality competition battle across a series of contests for the chance to win money. Contestants endure brutal challenges, devastating elimination rounds, steamy hookups, and bitter rivalries.
Season 1
This is the definitive Pride and Prejudice and the most successful TV period drama ever. Starring Colin Firth, Jennifer Ehle and a fabulous supporting cast, this BBC/A&E co-production pulsates with energy as lively, witty Elizabeth Bennet charms smouldering, haughty Darcy against a backdrop of a pic...
Jennifer Lawrence returns as Katniss Everdeen in this thrilling second adventure from THE HUNGER GAMES saga. Against all odds, Katniss and fellow tribute Peeta have returned home after surviving the Hunger Games. Winning means they must leave loved ones behind and embark on a Victory Tour through th...
Based on the best-selling books by Suzanne Collins, THE HUNGER GAMES is the first film in the franchise. Every year in the ruins of what was once North America, the Capitol of the nation of Panem forces each of its twelve districts to send a teenage boy and girl to compete in the Hunger Games. Sixte...
Season 5
From the brilliant creative mind of Taylor Sheridan (HELL OR HIGH WATER and SICARIO) & starring Academy Award Winner Kevin Costner, this epic drama series follows the Dutton family, led by John Dutton, who controls the largest contiguous ranch in the US.
Since giving up his life as a government assassin, Robert McCall (Denzel Washington) has struggled to reconcile the horrific things he's done in the past and finds a strange solace in serving justice on behalf of the oppressed. Finding himself surprisingly at home in Southern Italy, he discovers his...
Season 1304
One of the longest running and most successful programs in television history, Doctor Who boasts an estimated 100 million fans in 54 countries. With high production values, an all-star cast and scripts from the cream of British writers led by Russell T Davies, Doctor Who is the ultimate adventure in...
Season 4
Presented in the US by Masterpiece Theater. Sherlock Holmes is updated for a new generation with Benedict Cumberbatch in the title role and Martin Freeman as Watson. The combination of Sherlock's intellect and Watson's pragmatism helps them forge an unbreakable alliance as they solve a series of baf...
THE POLAR EXPRESS is an inspiring adventure based on the beloved children's book by Chris Van Allsburg. When a doubting young boy takes an extraordinary train ride to the North Pole, he embarks on a journey of self-discovery that shows him that the wonder of life never fades for those who believe.
When a magical meteor crash lands in Adventure City, it gives the PAW Patrol pups superpowers, transforming them into The MIGHTY PUPS! But they face their mightiest challenge yet when the pups' archrival Humdinger breaks out of jail and teams up with Victoria Vance, a mad scientist, to steal the sup...
Season 7
A new mockumentary that looks at the exciting world of local government. PARKS AND RECREATION will examine the mundane but necessary ways that people interact with their government, and ask why it's frequently so complicated -- as everyone knows from standing in line at the DMV, applying for home co...
Season 1
When retired Military Police Officer Jack Reacher is arrested for a murder he did not commit, he finds himself in the middle of a deadly conspiracy full of dirty cops, shady businessmen and scheming politicians. With nothing but his wits, he must figure out what is happening in Margrave, Georgia. Th...
Have a holly jolly Christmas with the most famous reindeer of all in the original holiday special, Rudolph the Red-Nosed Reindeer!
Can you survive five nights? The terrifying horror game phenomenon is now a blood-chilling cinematic experience, brought to live by the petrifying production studio, Blumhouse ("M3GAN"). As a troubled security guard begins working his night shift at Freddy Fazbear's Pizza, he quickly realizes it won...
Season 3
In the vein of ANIMAL HOUSE, BLUE MOUNTAIN STATE is a hilarious football-centric comedy that follows three guys in a big-time, mid-western college football program.
Ethan Hunt (Tom Cruise) and his IMF team embark on their most dangerous mission yet: To track down a terrifying new weapon that threatens all of humanity before it falls into the wrong hands. With the fate of the world at stake, a deadly race around the globe begins. Confronted by a mysterious, all-...
Season 1
Her old life is over. Imagine being killed in an accident, except you didn't die. An innocent victim of a failed assassination attempt on her boyfriend, Jaime Sommers (Michelle Ryan) had no choice in what happened to her. To save her life, her body has been reengineered with experimental bionics and...
Katniss Everdeen (Jennifer Lawrence), girl on fire, is rescued by the rebels and brought to District 13 after she shatters the games forever. Under the leadership of President Coin (Julianne Moore) and Plutarch Heavensbee (Philip Seymour Hoffman), Katniss spreads her wings and becomes The Mockingjay...
Season 1
This creepy and kooky series follows Wednesday Addams' misadventures as a student at Nevermore Academy: a very unique boarding school snuggled in deepest New England. Wednesday's (Jenna Ortega)attempts to master her emerging psychic ability, thwart a monstrous killing spree that has terrorized the l...
One of the most celebrated movie series of all time comes to its thrilling conclusion in the last chapter of The Hunger Games. Jennifer Lawrence stars as Katniss Everdeen, who began her journey fighting to survive the brutal Hunger Games, and rose to lead the rebellion against Panem's tyrannical pre...
Season 1
They were ordinary men, swept up in the most extraordinary conflict in history. But with the eyes of the world upon them, they found their greatest source of strength in each other. Tom Hanks, Steven Spielberg and HBO present the story of Easy Company, an elite team of U.S. paratroopers whose World...
In HOME ALONE 2: LOST IN NEW YORK, Kevin McCallister is "home alone" in New York City, but he won't be alone for long because the notorious Wet Bandits, Harry and Marv, are also in the Big Apple.
Season 1
The beloved and groundbreaking Battlestar Galactica returns with an eye-dazzling update starring Academy Award nominees Edward James Olmos as Commander Adama and Mary McDonnell as President of the rag tag Battlestar fleet - humanity's last remnants searching for their true home. Fleeing the mechanoi...
Season 11
THE CURSE OF OAK ISLAND, a new series on HISTORY, follows two brothers as they pursue a childhood dream of finding buried treasure on a mysterious island near Nova Scotia. The island has captured imaginations since 1795, when three boys discovered a deep, reinforced hole scattered with manmade artif...
Buy any quality, get every quality: All qualities up to 4K UHD included with purchase. Based on the first of J.K. Rowling's popular children's novels about Harry Potter, the live-action family adventure film HARRY POTTER AND THE SORCERER'S STONE tells the story of a boy who learns on his 11th birthd...
Facing Christmas 3,000 miles from his estranged wife and two children, New York policeman John McClane flies to L.A. bearing presents and hoping to patch up his marriage. Hans Gruber is in L.A. as well, but he's not there to give out presents. He's there to take: more than $600 million in bearer bon...
Season 3
Betrayed by the Romans. Forced into slavery. Reborn as a Gladiator. Torn from his homeland and the woman he loves, Spartacus is condemned to the brutal world of the arena where blood and death are primetime entertainment.
Season 16
CRIMINAL MINDS revolves around an elite team of FBI profilers who analyze the country's most twisted criminal minds, anticipating their next move before they strike again. Each member brings his or her own area of expertise as they pinpoint predators' motivations and identify their emotional trigger...
After more than thirty years of service as a top naval aviator, Pete "Maverick" Mitchell (Tom Cruise) is where he belongs, pushing the envelope as a courageous test pilot. Yet, Maverick must confront the ghosts of his past when he returns to TOP GUN to train a group of elite graduates and comes face...
Poppy and Branch discover that they are but one of six different Troll tribes scattered over six different lands, each devoted to a different form of music: Pop, Funk, Classical, Techno, Country and Rock. Their world is about to get a lot bigger, and a whole lot louder. A member of hard-rock royalty...
Season 16
Bluey is an inexhaustible six-year-old Blue Heeler dog, who loves to play and turns everyday family life into extraordinary adventures, developing her imagination as well as her mental, physical and emotional resilience.
Season 3
Set in the near future, DEFIANCE introduces an exotically transformed planet Earth, its landscapes permanently altered following the sudden - and tumultuous - arrival of seven unique alien races. In this somewhat unknown and unpredictable landscape, the richly diverse, newly-formed civilization of h...
Recent college grad Jaime Reyes returns home full of aspirations for his future, only to find that home is not quite as he left it. As he searches to find his purpose in the world, fate intervenes when Jaime unexpectedly finds himself in possession of an ancient relic of alien biotechnology: the Sca...
Season 7
SONS OF ANARCHY is an adrenalized drama with darkly comedic undertones about a notorious outlaw motorcycle club intent on protecting their sheltered small town of Charming, California against encroaching drug dealers, corporate developers and overzealous law officers.
Destined to become a holiday classic, this family comedy follows an Indiana schoolboy whose obsession with getting a Red Ryder air rifle for Christmas leads to hilarious consequences.
Season 1
The definitive documentary on the most recognizable band in the world, KISS. Chronicles the band's five decades in the business as founders Paul Stanley and Gene Simmons reflect on their historic career, with guests Dave Grohl and Tom Morello, and discuss the wild journey to global stardom, to rock...
On Christmas Eve, a divorced dad and his son discover Santa Claus has fallen off their roof. When the dad takes the reigns, he finds he is now the new Santa, and must convince a world of disbelievers, including himself.
Season 2
The residents of a small town search for a way out when unknown forces keep them from leaving.
The small-hearted Grinch hates Christmas, and wants to make all the Whos in Whoville as miserable as he is.
Season 5
An adaptation of the film, FARGO features a new story and new characters. Billy Bob Thornton, Martin Freeman, Colin Hanks and Allison Tolman star.
Harrison Ford returns to the role of the legendary hero archaeologist, Indiana Jones, for this highly anticipated final installment of the iconic franchise - a big, globe-trotting, rip- roaring adventure!
Season 5
Every week, Josh Gates, a world adventurer and eager truth-seeker, and his small crew of production buddies visit a different international destination alleged to be the home of a notorious, supernatural or mysterious creature, such as the Chilean Chupacabra, as well as some lesser-known phenomena,...
John Wick (Keanu Reeves) uncovers a path to defeating The High Table. But before he can earn his freedom, Wick must face off against a new enemy with powerful alliances across the globe and forces that turn old friends into foes.
Season 1
The crew of a spaceship, Serenity, take on a mysterious new passenger and find themselves under attack as they travel the galaxy.
Amidst a future war between humans and AI, an ex-special forces agent (John David Washington) grieving the disappearance of his wife (Gemma Chan) is recruited to kill an AI architect who has developed a mysterious weapon that could end humankind, in this epic sci-fi action thriller.
Buy any quality, get every quality: All qualities up to 4K UHD included with purchase. Harry, Ron and Hermione return as teenagers for a third term at Hogwarts School of Witchcraft and Wizardry. But Harry's fate, and that of the entire community of wizards, looks bleak when the infamous Sirius Black...
Season 1
"A Christmas Carol" is an original take on Charles Dickens' iconic ghost story by Steven Knight. The original movie is a spine-tingling immersion into Ebenezer Scrooge's dark night of the soul. Set in the late 1800s, the dark and modern retelling includes beloved characters Ebenezer Scrooge, Jacob M...
Discover how everyone's favorite happy, jolly soul came to life one day in the original holiday special, Frosty the Snowman!
Season 1
A detective (Peter Krause) investigates a mysterious motel room, which acts as a portal to an alternate universe.
Welcome to the remarkable world of Dreamworks' Trolls-a musical adventure filled with heart, hilarity, and pure happy! When their village invaded by the grumpy Bergens, two mismatched friends must work together in perfect harmony to save the day. Featuring hit songs performed by Justin Timberlake, A...
Season 3
The world's most lovable, mystery-solving dog, along with his best friend Shaggy and the rest of the gang, stars in a spooky =collection of classic cartoons. Scooby, the clumsy and cowardly canine, instinctively runs from things that go bump in the night. But this globe-trotting Great Dane solves mo...
A new generation of stars join the world's top action stars for an adrenaline-fueled adventure in Expend4bles. Reuniting as the team of elite mercenaries, Jason Statham, Dolph Lundgren, Randy Couture, and Sylvester Stallone are joined for the first time by Curtis "50 Cent" Jackson, Megan Fox, Tony J...
Season 9
Texas Ranger Cordell Walker, one of the last old-fashioned heroes in the West, is a protective friend but a relentless foe who will stop at nothing to bring a criminal to justice.
Harry returns to Hogwarts, still famous and a hero, when strange things start to happen... people are turning to stone and no-one knows what, or who, is doing it.
Season 8
How does a man charged with helping to solve some of Miami's most heinous crimes by day commit the same brutal acts by night? What happens in a city where serial killers have a stalker of their own? Where does the line between serial killer begin and vigilante-style hero end? Dexter is a twisted sto...
Season 9
Ray Barone, a successful sportswriter living on Long Island, New York with his wife Debra, and three kids. But their big happy family gets a bit too big when Ray's meddling parents, Frank and Marie, frequently stop by, since they live directly across the street. Brother Robert, a divorced police off...
From the producers of Nobody and John Wick comes a bare-knuckle, coal-dark holiday action-comedy that says you should always bet on red. When a team of mercenaries breaks into a wealthy family compound taking everyone inside hostage, they are not prepared for a surprise combatant: Santa Claus. David...
Season 602
James Gandolfini stars in this acclaimed series as Tony Soprano, a husband and mob boss whose professional and private strains often land him in the office of his therapist. The ensemble cast includes Lorraine Bracco as his doctor, Edie Falco as his long-suffering wife, Michael Imperioli as his hot-...
Buy any quality, get every quality: All qualities up to 4K UHD included with purchase. When Harry Potter's name emerges from the Goblet of Fire, he becomes a competitor in a grueling battle for glory among three wizarding schools - the Triwizard Tournament.
For the first time in the cinematic history of Spider-Man, our friendly neighborhood hero's identity is revealed, bringing his Super Hero responsibilities into conflict with his normal life and putting those he cares about most at risk. When he enlists Doctor Strange's help to restore his secret, th...
Season 10
This modern retelling of the Superman mythology as an action series blends realism, adventure, and emotion. Years ago, a meteor shower rained destruction on an unsuspecting Smallville, Kansas. From this tragedy grew Clark Kent, who, as he learns to deal with his emerging superpowers, becomes closer...
John Kramer (Tobin Bell) is back. The most chilling installment of the SAW franchise yet explores the untold chapter of Jigsaw's most personal game. Set between the events of SAW I and II, a sick and desperate John travels to Mexico for a risky and experimental medical procedure in hopes of a miracl...
Season 6
A lot of girls move to New York City to "make it." Max and Caroline are just trying to make their rent. Two girls from very different backgrounds - Max, poor from birth, and Caroline, born wealthy but down on her luck - wind up as waitresses in the same colorful Brooklyn diner and strike up an unlik...
Season 12
The swinging-bachelor lifestyle of commercial-jingle composer -- and chronic gambler -- Charlie Harper was sorely disrupted when his Malibu beach house was invaded by his uptight brother, Alan, and Alan's ten-year-old son, Jake. Given the childish hedonism of Charlie and the domestic immaturity of t...
Miles Morales returns for the next chapter of the Spider-Verse saga, an epic adventure that will transport Brooklyn's full-time, friendly neighborhood Spider-Man across the multiverse to join forces with Gwen Stacy and a new team of Spider-People to face off with a villain more powerful than anythin...
Ex-special forces operative Mason Pettits (John Cena) is stuck in a dead-end desk job when he's reluctantly recruited by former military buddy Sebastian Earle (Christian Slater) to take on a simple freelance gig providing security for washed-up journalist Claire Wellington (Alison Brie). He begrudgi...
In this adrenaline-fueled adventure, Optimus Prime and the Autobots take on their biggest challenge yet. When a new threat capable of destroying the entire planet emerges, they must team up with a powerful faction known as the Maximals. With the fate of humanity hanging in the balance, Noah (Anthony...
Disney and Pixar's "Elemental" is an original feature film set in Element City where Fire, Water, Earth and Air residents live together. The story introduces Ember, a tough, quick-witted and fiery young woman whose friendship with a fun, sappy, go-with-the-flow guy named Wade challenges her beliefs...
Jonas Taylor leads a research team on an exploratory dive into the deepest depths of the ocean. Their voyage spirals into chaos when a malevolent mining operation threatens their mission and forces them into a high-stakes battle for survival. Pitted against colossal, prehistoric sharks and relentles...
In the first part of J.R.R. Tolkien's epic masterpiece, The Lord of the Rings, a shy young hobbit named Frodo Baggins inherits a simple gold ring. He knows the ring has power, but not that he alone holds the secret to the survival--or enslavement--of the entire world. Now Frodo, accompanied by a wiz...
Gran Turismo is based on the unbelievable true story of a team of unlikely underdogs - a struggling working-class gamer (Archie Madekwe), a failed former racecar driver (David Harbour), and an idealistic motorsport executive (Orlando Bloom). Together, they risk it all to take on the most elite sport...
Buy any quality, get every quality: All qualities up to 4K UHD included with purchase. Voldemort is tightening his grip on Hogwarts and it is no longer the safe haven it once was. Harry and Dumbledore work to find the key to unlock the Dark Lord's defenses.
Buy any quality, get every quality: All qualities up to 4K UHD included with purchase. Lord Voldemort has returned, but the Ministry of Magic is doing everything it can to keep the wizarding world from knowing the truth.
Meet the Fockers meets All About My Father in this irresistibly funny holiday comedy. George Lopez stars as Bennie, eagerly anticipating the arrival of his daughter Claudia (Emily Tosta) at his Mexican- Hispanic-American-Chicano Christmas party in East L.A. But Bennie gets a heart attack of a surpri...
When an eternally optimistic koala puts on a singing competition to save his failing theater, animals across the city gather to step into the spotlight and chase their dreams!
Finally alone for the holidays, Luther (Tim Allen) and Nora Krank (Jamie Lee Curtis) plan to eschew the Christmas traditions and take a cruise in the Caribbean instead. This doesn't sit well with their Christmas-obsessed neighbors Vic Frohmeyer (Dan Aykroyd) and Walt Scheel (M. Emmet Walsh), who are...
Two women, one from America and one from Britain, swap homes at Christmastime after bad breakups with their boyfriends. Each woman finds romance with a local man but realizes that the imminent return home may end the relationship.
SHREK sparked a motion picture phenomenon and captured the world's imagination with...the Greatest Fairy Tale Never Told! Shrek goes on a quest to rescue the feisty Princess Fiona with the help of his love-able Donkey and win back the deed to his swamp from scheming Lord Farquaad.
After years of being sheltered from the human world, the Turtle brothers set out to win the hearts of New Yorkers and be accepted as normal teenagers through heroic acts. Their new friend April O'Neil helps them take on a mysterious crime syndicate, but they soon get in over their heads when an army...
Avatar: The Way of Water reaches new heights as James Cameron returns to the world of Pandora. Set a decade plus after events of the first film, this breathtaking new movie tells the story of the Sully family and introduces audiences to the majestic ocean tulkun. Warning: Some flashing-lights scenes...
The incredible true story of a former government agent turned vigilante who embarks on a dangerous mission to rescue hundreds of children from human traffickers.
Long before Phil Robertson - Duck Dynasty - was a reality TV star, he fell in love, started a family, and began to spiral out of control. THE BLIND shares never-before-revealed moments in Phil's life as he seeks to conquer the shame of his past.
Phil Lord and Christopher Miller, the creative minds behind The Lego Movie and 21 Jump Street, bring their unique talents to a fresh vision of a different Spider-Man Universe, with a groundbreaking visual style that's the first of its kind. Spider-Man: Into the Spider-Verse introduces Brooklyn teen...
In search of a new home, the Croods encounter the more sophisticated Betterman family. A new threat forces the two families to set aside their differences to avoid extinction.
Buy any quality, get every quality: All qualities up to 4K UHD included with purchase. From filmmaker Steven Spielberg comes the science fiction action adventure "Ready Player One," based on Ernest Cline's bestseller of the same name, which has become a worldwide phenomenon.
Bella Swan (Stewart) doesn't expect much when she moves to the small town of Forks, Washington, until she meets the mysterious and handsome Edward Cullen (Pattinson) - a boy who's hiding a dark secret: he's a vampire. As their worlds and hearts collide, Edward must battle the bloodlust raging inside...
Moana sets sail on a daring mission to save her people. Along the way, she meets the once mighty demigod Maui - together they cross the ocean on a fun-filled, action-packed voyage.

In order to keep our service free we display advertising and may earn affiliate fees for purchases you make on external sites that we partner with.
All content is © 2023 On TV Tonight unless pertaining to advertisers, companies, studios, movies and TV series listed on this site.