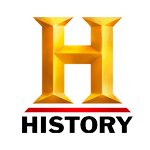 History Channel
What's New
Season 1
Did you know that during World War II, FDR launched a top-secret program to attack Japan–with an army of bats? Or that three people once lost their lives thanks to a falling poodle? Have you heard of the island off the coast of Mexico that's populated by thousands of mutilated dolls? Wha...
Season 6
From the producers of Ancient Aliens and The Curse of Oak Island comes The UnXplained, a one-hour, non-fiction series that explores the world's most fascinating, strange and inexplicable mysteries. Hosted and executive produced by Golden Globe and Emmy Award-winning actor William Shatner (...
Season 2
For the first time, the "Pawn Stars" are hitting the road to visit some of America's most exciting places in search of historical finds and impressive collectible objects in the new 8-part series "Pawn Stars Do America." Each two-hour episode follows Rick Harrison, Core...
Season 1
"Alone Australia," the highly-rated international version which originally aired on SBS, follows ten skilled outdoor survivalists on a mission to endure brutal conditions and be the last one standing.
Season 11
In the monumental 10th season of The Curse of Oak Island, brothers Rick and Marty Lagina, along with their team, return to make the most strategic effort ever attempted to solve the 227-year-old Oak Island mystery.
Season 2
The Bermuda Triangle is the most notorious stretch of ocean in history, evoking fear and endless fascination. Bounded by Florida, Bermuda and Puerto Rico, these waters have swallowed countless ships and planes and their crews—some vanishing without a trace. In 1945, Five U.S. Navy planes di...
Season 12
The HISTORY Channel's long-running series "Mountain Men," shines a spotlight on the enduring spirit of the wilderness and the age-old tradition of the "mountain man." In the farthest reaches of the North American wilderness, some of the bravest men and women chose to step away from modern convenienc...
Season 19
Ancient Aliens explores the controversial theory that extraterrestrials have visited Earth for millions of years. From the age of the dinosaurs to ancient Egypt, from early cave drawings to continued mass sightings in the US, each episode in this hit HISTORY series gives historic depth to the questi...
Season 4
The investigation of the world's most mysterious hot spot for UFO and "High Strangeness" phenomena continues.
Season 10
The 10th season of The HISTORY® Channel's popular survival series "Alone" will push a new group of brave participants to the limit as they tap into their impressive survival skills in a fight to be the last person standing and win the $500,000 cash prize. Dropped in Northern Sa...
Season 4
Hosted by veteran TV journalist Tony Harris, the non-fiction series takes an in-depth look at some of the most incredible and thought-provoking videos of unexplained phenomena and mysterious must-see moments. Each one-hour episode explores and analyzes the full story of irregularity in question, fro...
Season 1
Throw like a gladiator. Lift like a Viking. Scale like a ninja. Join fitness guru Omar Isuf as he walks you through the fitness routines of history's most notorious warriors.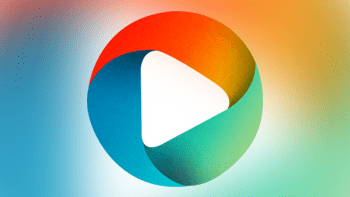 Season 1
True Monsters sorts the fiction from the often-muddled facts about the most terrifying monsters, awe-inspiring myths, and timeless legends in history. From monstrous creatures to wrathful gods, this series tells the incredible stories that reveal the surprising truths.
Season 1
These special compilation episodes of "The UnXplained" explore the world's most fascinating, strange and inexplicable mysteries.
Season 4
The very best episodes of Pawn Stars.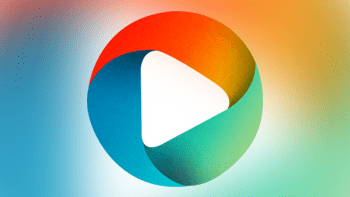 Season 1
Alaska Off-Road Warriors pits five teams of two in a grueling off-road challenge across Alaska. Journeying from the Pacific Ocean to the Arctic Ocean, this is an intense expedition and an adventure of epic proportions.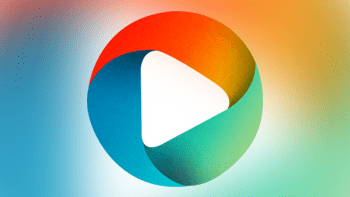 Season 1
A group of men live in primitive structures built with their own bare hands.
Season 1
The Aztec Empire came to an end at the hands of Conquistador Hernan Cortes but not before Emperor Montezuma, and his people, were able to sneak their mass amounts of wealth north to seven separate locations in what is now the American Southwest. For five centuries, thousands have searched for Montez...
Season 10
Ax-Men is back with a new season featuring fan-favorite crews and several new logging companies.
Season 1
TV. Radio. Phones. Airplanes. Motorcycles. Tractors. Home Appliances. Power Tools. These are "The Machines That Built America." This new HISTORY Channel docuseries reveals the surprising stories and rivalries behind the ground-breaking innovations that turned America into a superpower. B...
Season 1
Marking 60 years since JFK's assassination, "Kennedy" is the new eight-part docuseries from director and composer Ashton Gleckman, Gleckman's production company Blackbird Pictures and Academy Award®-winning production company RadicalMedia. Narrated by Emmy Award®-winn...
Season 1
Kyle Green travels the world with his best friends hunting for wild game and dynamic conservation stories. Join Kyle on his extreme hunting and fishing adventures as he breaks the shackles of the modern world and gains a deeper understanding of where our food comes from. Learn about the conservation...
Season 1
This seven-hour miniseries explores the foundations of the greatest empires of all time and the incredible stories of the three iconic rulers who amassed unbelievable power and transformed the world—Alexander the Great, Julius Caesar and Cleopatra.
Season 1
FDR, an epic three-part miniseries portrait of President Franklin Delano Roosevelt, redefines our 32nd president's mythic place in American history.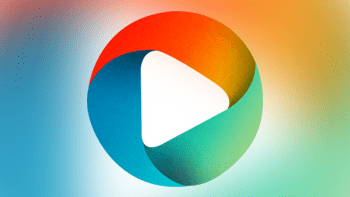 Season 1
Why is it speculated that the world will end on December 21, 2012? Countdown to Apocalypse uncovers the truth behind the prophecies.
Season 2
Contestants compete against the cast of "Pawn Stars" to win money and items from their shop.
Season 1
Throughout history, the skilled craft of the butcher has been essential to human survival. In early civilizations when foodborne diseases were claiming lives, it was the butcher with their precise tools and keen skills who warded off death. This vital craftsman became a fixture in every town across...
Season 1
In "Alone: Frozen," six of 'Alone's strongest participants from past seasons return to put their survival skills to the test for a second time. Dropped off on the frigid North Atlantic Coast of Labrador, Canada just as winter is setting in, and battling howling winds, constan...
Season 1
The HISTORY Channel's new series "The American Presidency with Bill Clinton," is hosted and executive produced by President Bill Clinton and explores the history of the American presidency and the struggle for a more perfect union across six themed episodes: race, extremism, the struggle for r...
Season 2
To the ancients, the heavens were filled with awe and wonder. Looking out into space inspired fear, superstitions and the building of massive monuments like Stonehenge. Now, we examine the greatest mysteries of the past to see if they can finally be solved by modern science.
Season 1
"The Fast History Of..." is a super-charged romp through the histories of anything from iconic brands like Nike, Domino's and Nintendo to enthralling topics like The Mob, UFOs and The Secret Lives of Billionaires. From the very beginning through today, it's all the surprising, eye-opening and...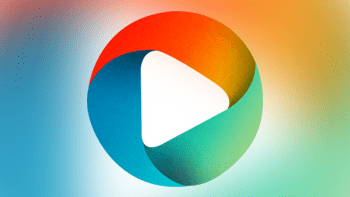 Season 1
Five men hope to find gold in the Superstition Mountains.
Season 14
As nature exerts its power across all of America and the globe, the swampers of Louisiana face a brand-new challenge. Some 350 prime gator tags are at stake for next season—but to get them, gator hunters must compete now!
Season 2
The history of America is buried in a surprising place—the unique phrases we use every day. What's the story behind our most popular slang phrases, from "dyed in the wool" and "long in the tooth" to "three sheets to the wind" and "dead as a doorn...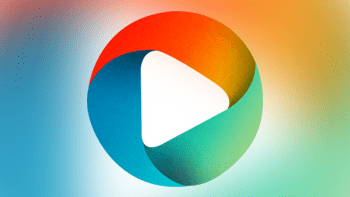 Season 2
What would happen if every human being on Earth disappeared? This isn't the story of how we might vanish. It is the story of what happens to the world we leave behind.
Season 2
In "down east" Maine, a group of colorful locals known as "dickerers" live on their own terms–no time clocks, no bosses, no rules. How? By scouring Uncle Henry's, a local magazine filled with classified ads, and wheeling and dealing their way through its pages of...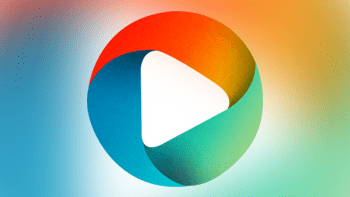 Season 1
Hunters take part in a strictly regulated hunt for the Kodiak brown bear in Alaska.
Season 1
Every day, people are finding unexplained objects in their own backyards across America. Now, for the first time, a group of experts is fanning out across the nation to investigate tips of these strange discoveries. They study the objects, test them, date them, and deliver real answers about the ori...
Season 3
Ancient Recipes with Sohla takes the food you know and love and traces it back to its origins. In each episode, Sohla El-Waylly details the surprising history of some of your favorite dishes as she attempts to recreate the original version using historical cooking techniques and ingredients. Along t...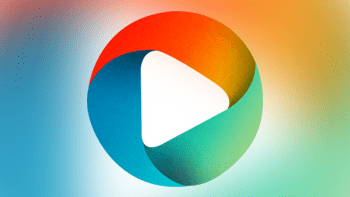 Season 6
From the planets to the stars to the edge of the unknown, history and science collide in the popular series THE UNIVERSE.
Season 2
These special compilation episodes of "Ancient Aliens" explore the controversial theory that extraterrestrials have visited Earth for millions of years.
Season 1
The legendary feats of strongmen have been celebrated throughout time, but just how true are these fabled acts? After years of competing as rivals, the four strongest men in the world are teaming up to find out. Eddie Hall, Brian Shaw, Nick Best and Robert Oberst travel the world investigating stron...
Season 2
In Search Of explores and investigates the most iconic mysteries and legends of all time. Are UFOs actually visiting the Earth? Can the Ark of the Covenant ever be found? Could the loch Ness Monster actually exist in some form? To find out, we'll travel the globe, searching for clues with...
Season 11
A studio talk show that is a companion to "The Curse of Oak Island."
Season 2
In season two, each episode will center around a specific case or aspect of the modern UAP phenomenon and follow the credible team of connected investigators including former military intelligence official and Special Agent In-Charge, Luis Elizondo, and former Deputy Assistant Secretary of Defense a...
Season 1
Welcome to the toughest, most violent armored combat competition in the world today. "Knight Fight" steps inside the world of the full-contact Armored Combat League — often referred to as "Medieval MMA" or "Knight Fight Club." This blood sport is a full-cont...
Season 1
Tim Allen and Richard Karn are back in the shop to continue their quest for More Power. With the help of DIY Expert April Wilkerson, they're putting all kinds of tools to the test. The trio will tackle one tool-centric theme per episode and celebrate the coolest, most powerful and iconic examp...
Season 1
Looking back to the earliest days of American Pickers, Mike reveals never-before-seen footage and shares how he and Frank began sharing their passion with the world.
Season 1
Inside a century-old tool factory in New England, a group of the nation's top restorers and craftsmen have come together to make dreams come true. They repair and restore family heirlooms and precious items in secret, and then reveal them to unsuspecting recipients. From hot rods and pinball m...
Season 1
It's the most frequently asked question from fans of Forged in Fire—"When will we see bladesmiths compete against our judges?" Now, they are about to get their wish. In each episode, previous Forged in Fire Champions return to the forge for a once-in-a-lifetime opportunity—to square off...
Season 1
Lost treasure is the foundation of legends and lore, and the greatest lost treasure of all belonged to the Knights Templar. Now, from the medieval fortified cities of Europe to the holy lands of the Middle East and from a secret pirate island in the Indian ocean to America's first great cities...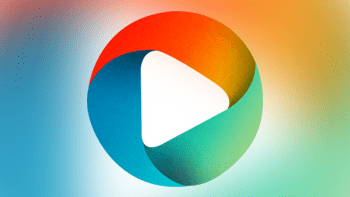 Season 1
For two months each year, when the rains stop in the island paradise of Hawaii, longtime hunting clans who live off the land fight for wild game. Survival depends on allegiance to family, and power belongs to those who can control the most hunting trails.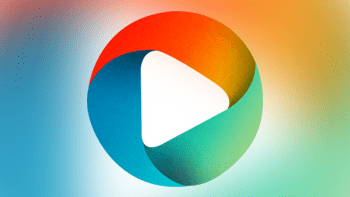 Season 2
Bestselling author Brad Meltzer scours secret clues, symbols and conspiracy theories to unravel the most provocative enigmas from our history.
Season 2
The very best episodes of Counting Cars.
Season 1
In this special edition series of "The Proof Is Out There," Tony Harris travels to the Florida coast to explore the notorious and fear evoking Bermuda Triangle. Tony and a team of experts will analyze evidence of similar mysterious phenomena from around the world and render a verdict.
Season 1
What does it mean to be the greatest of all-time and how is that honor decided? In this series, Peyton Manning asks 100 experts in various categories to rank each contender using statistics, innovation and legacy as criteria. From Henry Ford, Jeff Bezos and Oprah to Evel Knievel, Harry Houdini and J...
Season 1
Old Smokey and Josh Macuga explore history through old foods that have survived history.
Season 1
In the first hour of "Beyond The Battlefield," host Remi Adeleke lands at Marine Corps Air Station Miramar, outside San Diego, CA, where he touches base with Peyton Manning before heading to the base. This aviation-focused episode weaves Adeleke's exploration of the thrilling, day-...
Season 1
From the time the United States was founded, there's been a battle for the nation's very soul. On one side, the forces who believe individuals have the right and freedom to enjoy every indulgence. On the other, those who believe some indulgences to be evil and others to be legislated out...
Season 24
This isn't your grandmother's antiquing. The American Pickers are on a mission to recycle America, even if it means diving into countless piles of grimy junk or getting chased off a gun-wielding homeowner's land. Hitting back roads from coast to coast, the Pickers earn a living by...
Season 3
The Florida Everglades are under siege. An invasion of Burmese pythons has this natural wonder in a stranglehold. Entire species of animals are being wiped out. Aggressive, ravenous and incredibly fast breeding, these pythons have no natural predators to stop them...except man. To combat these serpe...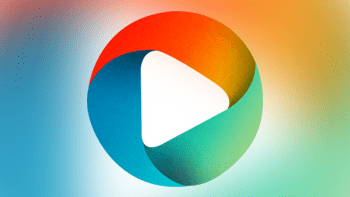 Season 1
We've followed Shelby Stanga's logging exploits in the swamps and lakes of southern Louisiana. But logging has always been just one way he keeps himself entertained. Now, for the first time, take a look at what keeps Shelby going when he's not searching for timber.
Season 1
Modern technology allows us to build incredible structures like giant tankers, mammoth skyscrapers and colossal bridges. But, with enormous size comes enormous risk, and when big things go wrong, they go really wrong. The HISTORY Channel's new series examines the catastrophic result of some of...
Season 2
Circling the globe in search of answers to some of history's most enigmatic mysteries.
Season 1
A smart, fun countdown that details how ancient technology worked, how surprisingly advanced it was, and how it was kind of awesome!
Season 3
"The Toys That Built America" returns for a third season to continue chronicling the untold stories and rivalries that gave rise to the modern toy industry. This season turns the lens on an exciting new selection of bold visionaries and creators behind history's biggest-selling toys, games, an...
Season 3
Larry the Cable Guy and his faithful television crew are on a coast-to-coast road trip hunting down all the things that make this country great--the people and the places that make you say, "Only in America!"
Season 1
Alone: The Skills Challenge pits 3 former Alone participants head-to-head to complete incredible bushcraft builds using only basic tools and the natural resources around them. Their goal: to prove who has the ingenuity, experience and wilderness skills to craft the most unbelievable survival build....
Season 21
On the outskirts of Las Vegas, three generations of the Harrison family--grandfather Richard, son Rick and grandson Corey--jointly run the family business, and there's clashing, camaraderie and colorful characters every step of the way
Season 1
Throughout history, our world has been shaped by the rich and powerful. You recognize their names, you know their deeds. But to really understand the insanely rich rulers, tycoons, and visionaries who dominated the past--we need to follow the money. Who had the most? And how did they spend it? In Hi...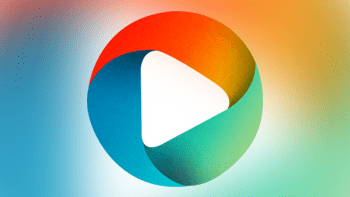 Season 1
In Billion Dollar Wreck, lifelong treasure hunter Martin Bayerle continues his quest to recover the cargo of gold coins he is certain sank to the bottom of the Atlantic with the wreckage of the RMS Republic in 1909.
Season 1
Follow popular YouTuber Sabrina Cruz and her team at "Answer in Progress" as they set out to recreate and re-engineer some of history's most fascinating inventions and structures using time-accurate methods… and whatever they can find at their local craft store.
Season 2
Top bladesmiths, martial artists and knife experts chop their way through obstacle courses.
Season 2
Kevin Dykstra and his team believe there is Civil War gold to be found in Michigan.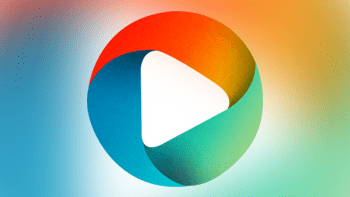 Season 6
Matty Blake joins Rick, Marty and the Oak Island team to take the viewer on a deep, behind-the-scenes dive into the mystery, and the process, of the 223 year old treasure hunt, as it unfolded that week.
Season 1
"Counting Cars: Under the Hood" takes a deeper dive into the most iconic rides bought, sold and transformed by Danny "The Count" Koker and the crew at Count's Kustoms. Take a ride with Danny as he shares his most memorable restorations, modifications, and even some behind-the...
Season 1
"Mountain Men: Ultimate Marksman" is hosted by trained welder, outdoor enthusiast and three-time "Survivor" contestant Colby Donaldson and World Champion shooter Mark Romano. The eight-part series tests some of the world's top marksmen and markswomen by using centuries-...
Season 2
Cajun Pawn Stars puts a southern spin on the pawn business with a cast of quirky characters and a never-ending stream of colorful locals.
Season 1
Troy Landry's wild chase to help save America from hostile, menacing and often mysterious creatures.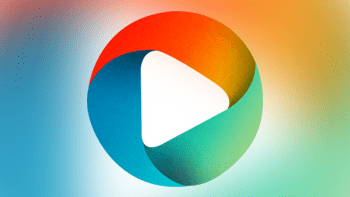 Season 1
From George Washington's teeth to the Apollo 11 moon landing tapes to even the iconic ground zero flag from the September 11 attacks, many of America's most historic treasures have been lost or stolen. Watch as host Brad Meltzer hunts them down.
Season 2
Season 2 of Gangland Undercover picks up Charles Falco's story as he seeks refuge from the aftermath of Operation 22 Green against the Vagos. Almost two years on from the busts, he is living strange new life as a man with no identity in an unfamiliar Virginian town. He's desperately trying to fit in...
Season 1
From executive producer Peter Berg (Lone Survivor), "The Warfighters" is a bona fide, powerful portrayal of the high-stakes environment that members of the military must operate in and the challenges they face from doing so. Each episode includes intimate interviews, action-packed cinema...
Season 3
From pirates such as Blackbeard and outlaws like Jesse James, to Aztec gold, priceless historical artifacts from American history and sunken treasure ships, "Beyond Oak Island" digs deep into the many treasure quests across the globe, revealing amazing new details and clues from past sea...
Season 1
Herman Mudgett, alias H.H. Holmes, was America's first serial killer. No one knows for sure how many lives he took, but it's believed he was responsible for killing as many as 200 people in the late 19th century. A con man, opportunist and evil genius, the crowning achievement of his dar...
Season 4
Season three of the popular nonfiction series "The Food That Built America" will satisfy viewers' appetites by sharing the origin stories of a new group of bold pioneers behind America's most iconic food empires such as Orville Redenbacher, Ettore "Chef" Boiardi, Wally Amos, Debbi...
Season 10
Most people in Las Vegas bet with chips, but Danny "The Count" Koker bets with cars.
Season 1
Great Escapes with Morgan Freeman is an eight-part series from The HISTORY® Channel hosted and executive produced by Morgan Freeman. The five-time Academy Award nominee and one-time Academy Award-winning actor has appeared in hundreds of films and television roles. One of his most famous and bel...
Season 4
More information coming soon!Hosted by film and television star Lance Reddick, "America's Book of Secrets" is a one-hour, non-fiction series that asks the highly intriguing question: What if there is a book that serves as a repository for Ameri...
Season 3
UFO HUNTERS follows the team of Bill Birnes, Kevin Cook and Pat Uskert, as they investigate UFO cases around the world.
Season 1
"Man vs. History" is a new HISTORY® Channel series that follows acclaimed storyteller and local historian Bil Lepp as he travels off the beaten path across the country to discover the truth behind mysteries and legends of American history. Each episode sees Bil investigate, decode an...
Season 21
History favorite Modern Marvels is back…this time celebrating the incredible machines that continue to improve our lives and power the global economy! Follow along as Adam Richman crisscrosses the country to discover how these incredible machines are made, what they do, and sometimes how wha...
Season 3
An FBI cold case that has laid dormant for 70 years, leads a group of world-renown investigators on the ultimate manhunt to finally answer the question: Did Adolf Hitler survive World War II?
Season 1
Watch History's Abraham Lincoln documentary, the definitive story of our most important president, who led the country during its bloodiest & greatest crisis
Season 1
Shot on location across the country, "The American Farm" is an authentic portrait of the fight to go from seed to stalk, and from farm to fork. The HISTORY series presents an up-close look at one full year of family farming, told through an unprecedented year on the ground, capturing bre...
Season 1
THE Mega-Brands That Built America is the newest series in History's "That Built" franchise, telling the origin stories of some of the most successful businesses in history: from mega-stores like Costco and Walmart to sporting goods giants like Spalding and Wilson, titans like Ivor...
Season 2
The quest for one of the largest treasures in modern day history continues. The Lost Gold of World War II returns to resume the search for hundreds of billions of dollars of stolen loot supposedly hidden in Southeast Asia by Japanese General Tomoyuki Yamashita. In season 2 of&...
Season 5
Hosted by Colby Donaldson, this hit competition series pushes competitors through grueling tests to demonstrate their mastery of weapons from all eras of human history.
Season 2
It's truck versus terrain, as 50 truck owners from across the United States compete in grueling challenges that test their ingenuity and driving ability in "Truck Night in America."
Season 1
History's greatest engineering and architectural achievements.
Season 1
In this special edition series of The Proof Is Out There, journalist Tony Harris travels to the legendary Skinwalker Ranch, a place known as the epicenter of strange and mysterious phenomena. Tony and a team of experts will analyze evidence of similar unexplained occurrences from around the world a...
Season 1
This series follows the most dramatic Roman characters as they lead an empire slowly sliding to its own destruction and the Barbarian leaders who brought about that destruction. We vividly create the living environment of the time: teeming Roman streets, struggling armies, gladiators, Roman excesses...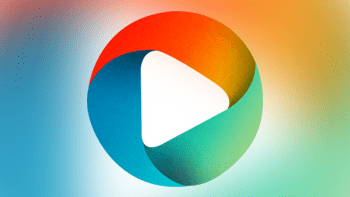 Season 2
In Appalachia, 401Ks are built on ginseng, moonshine and fur; feuds last for generations; and every day is a matter of survival.

In order to keep our service free we display advertising and may earn affiliate fees for purchases you make on external sites that we partner with.
All content is © 2023 On TV Tonight unless pertaining to advertisers, companies, studios, movies and TV series listed on this site.