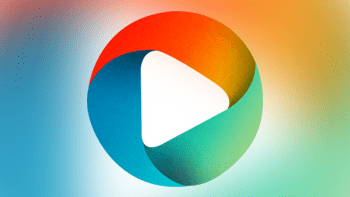 Brad Meltzer's Decoded Season 2 Episodes
Season 2 Episode Guide
Episode 2 - Declaration of Independence
The Declaration of Independence is the founding document of American Democracy. Could it contain hidden messages from our nation's forefathers intended to be discovered years later? Buddy, Mac and Scott travel across America to try and uncover the mysteries behind our nation's most prized document.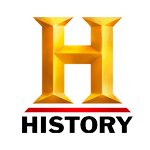 Episode 4 - Patton
Was General Patton, America's most revered four-star general, murdered? Buddy, Mac and Scott explore the mysterious circumstances behind the military icon's controversial death, noting threats made by Patton's numerous enemies. Did one of these enemies murder the General?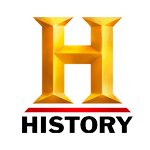 Episode 5 - Spear of Destiny
What if I told you that for two thousand years, many of the world's most powerful men have pursued an ancient artifact they believed would bring them unparalleled power? It's the lance that allegedly pierced Jesus' side while he was nailed to the cross. Known as the Spear of Destiny, it passed through the hands of leaders like Napoleon and Adolf Hitler, and today there are a number of shadowy institutions around the world that are still chasing the Spear. Yet the question remains: does the Spear really exist, or has it been lost forever? Decoded pursues the truth about the Spear across two continents, and tries to solve this centuries-old mystery.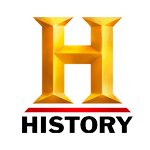 Episode 6 - Billy The Kid
What if I told you Billy the Kid wasn't killed by Pat Garrett? For a more than a hundred years, it's been believed that Sheriff Pat Garrett shot the Kid dead in 1881, but new theories have emerged that Billy in fact survived and went on to live a long life. So how did Billy manage to escape from Pat Garrett, and why would Garrett lie about it? Investigating the life and adventures of the legendary outlaw may prove that the history of the American West needs to be rewritten.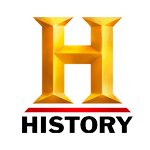 Episode 8 - Da Vinci
What if I told you that the crystal ball for our future may be found in the work of Leonardo Da Vinci? Experts believe an obscure sketch that was stolen and hidden by a Cardinal in the Catholic Church may be part of Da Vinci's cryptic prophecies. But what exactly was Leonardo predicting, and why was it so dangerous that a Cardinal felt the need to hide it from the world? To comprehend Da Vinci's predictions for our future, the team investigates history's greatest mind, uncovering Da Vinci's controversial political views, his blasphemous obsession with death, and even the mystery shrouding the Mona Lisa's identity.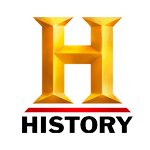 Episode 9 - 2012: The Beginning
What if I told you the apocalyptic prophecies of 2012 were coming true? Across the globe, predictions from Mayan texts to the King James Bible appear to be coming true with eerie accuracy. What can we look forward to on December 21, 2012, the date Mayan astronomers list as the end of time? Will we fall prey to a massive natural disaster, an unnatural disaster brought about by harm to our environment, or will we do what the Mayans did and destroy ourselves? Decoded investigates the science and the psychology behind the doomsday prophecies of 2012.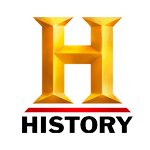 Episode 10 - Mafia: Alive?
What if I told you that the Mafia and organized crime have taken on a brand new look that most people would never recognize? Today's mob has evolved into something more powerful, sophisticated and deadly than ever. Starting with Al Capone's notorious Chicago Outfit, Decoded traces the progression of the mob from Whitey Bulger's fearsome Irish Mafia, to today's Mexican cartels who are bringing their violent operations onto American soil, and the Cyber Mafia--online gangsters who can steal your money and identity without leaving their home. So what exactly does the new Mafia look like today, and what can we do to protect ourselves?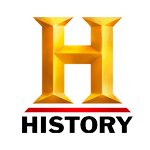 Episode 12 - Houdini: Murdered?
What if I told you Harry Houdini's death was not an accident, as we've been led to believe, but an act of murder? Most contend the world's most famous magician died when one of his tricks went fatally wrong, but new evidence suggests that his death may have been no accident. Most compelling is the long list of famous--and infamous--suspects who all had their reasons for wanting Houdini dead. By investigating Houdini's possible murder, the team discovers the world's most thrilling entertainer may have had an equally exciting life off the stage, including deadly feuds, love affairs, and even involvement in international espionage.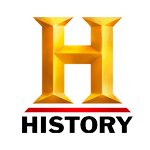 Episode 13 - Devil's Graveyard, Alaska
What if I told you there's a place in Alaska that claims more bodies than the Bermuda Triangle? The Alaska Triangle--the region between Anchorage, Juneau and Barrows--has a disappearance rate sixteen times the national average, and scientists are entirely incapable of explaining why. Is it Alaska's extreme geological activity that creates magnetic anomalies causing instruments--and humans--to act crazy? Or is it vortexes--swirling, turbulent flows of energy--that are causing entire ships, planes and people to disappear without a trace? Local tribesmen, Search and Rescue workers, and the families of the missing all have their theories as to what is causing people in Alaska to vanish off the face of the earth.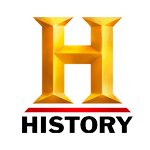 In order to keep our service free we display advertising and may earn affiliate fees for purchases you make on external sites that we partner with.
All content is © 2023 On TV Tonight unless pertaining to advertisers, companies, studios, movies and TV series listed on this site.