The Bold and The Beautiful Season 2022 Episodes
Find out where to watch Season 2022 of The Bold and The Beautiful tonight
Season 2022 Episode Guide
Episode 825 - S2022 Ep. 825
Ridge struggles with complex emotions involving Taylor and Brooke. Steffy confronts Li for all of the pain she caused in hiding the truth that Finn was alive.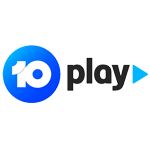 Episode 826 - S2022 Ep. 826
Steffy and Li argue about Li's decision to keep Finn from his family. Taylor and Ridge think back to the heartfelt kiss they shared in Monaco.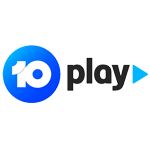 Episode 827 - S2022 Ep. 827
Steffy and Taylor share a mother-daughter moment as Taylor confesses that she and Ridge kissed. The electricity between Steffy and Finn is palpable as they passionately make love.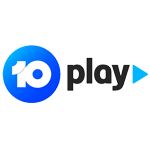 Episode 828 - S2022 Ep. 828
Thomas discusses the possibility of Douglas moving back in with him to Hope and Liam. Detective Sanchez gives the Forresters an essential update on Sheila's whereabouts.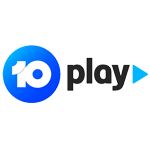 Episode 829 - S2022 Ep. 829
In front of Taylor and Thomas, Steffy urges Ridge to return where he belongs, with Taylor. Deacon consoles an upset Hope, giving her confidence that Douglas will remain with her.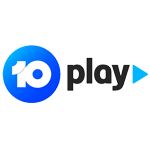 Episode 830 - S2022 Ep. 830
The Forresters are stunned to learn of the death of Sheila Carter. Steffy and Taylor get real with Thomas about Douglas.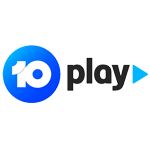 Episode 831 - S2022 Ep. 831
Eric gives his blessing and grants a special request to Thomas. Ridge confesses to Brooke the kiss he shared with Taylor.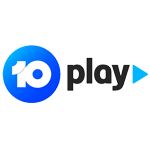 Episode 832 - S2022 Ep. 832
Steffy pushes Taylor to admit that she's ready for a future with Ridge. Thomas and Hope get emotional over Thomas' plan to live with Douglas.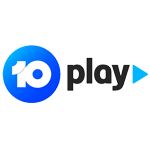 Episode 833 - S2022 Ep. 833
Taylor and Steffy go on the offensive with Ridge about Brooke's past transgressions. Deacon wakes up in bed with a complete stranger.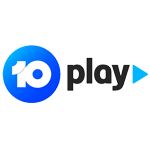 Episode 834 - S2022 Ep. 834
Carter and Quinn get busted kissing in the Forrester CEO office. Finn and Steffy show one another how great is their reciprocal love.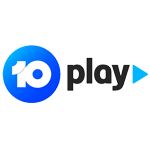 Episode 835 - S2022 Ep. 835
Brooke confronts Taylor about the kiss she shared with Ridge. Deacon and Sheila are sent into a panicked comedy of errors after Deacon's parole officer, Jordan, arrives unannounced.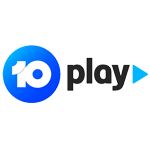 Episode 836 - S2022 Ep. 836
Thomas and Hope disagree about Douglas' long-term living arrangements, leading to rivals Taylor and Brooke to swap zingers over the current situation between Thomas, Hope, and Douglas.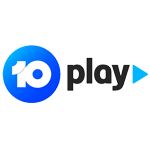 Episode 837 - S2022 Ep. 837
Thomas startles Hope by abruptly ending a phone conversation about Douglas. The Forresters gather for dinner to celebrate their family.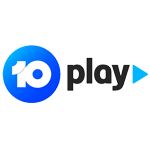 Episode 838 - S2022 Ep. 838
Brooke admits to Hope her suspicion that Taylor is using Douglas to get to Ridge. Deacon begrudgingly gives in to Sheila's insistence that they are roommates with benefits.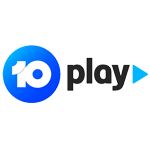 Episode 839 - S2022 Ep. 839
Arriving without having given notice, Hope is startled by what she finds at Deacon's house. Ridge and Deacon argue about their relationships with Brooke and Hope.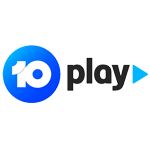 Episode 840 - S2022 Ep. 840
An uneasy Hope meets "the new woman" in Deacon's life. Quinn and Carter get honest with each other during a romantic and sexy dinner for two.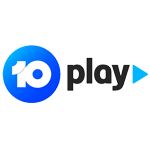 Episode 841 - S2022 Ep. 841
Steffy declares the rightful place of the Forresters to a resistant Hope. A hysterical paint fight ensues between rivals, Brooke and Taylor.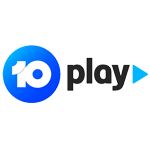 Episode 842 - S2022 Ep. 842
Hope accuses Thomas of putting his own desires above the needs of Douglas. Taylor and Brooke each state their case to Ridge after he breaks up their mischief.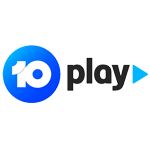 Episode 843 - S2022 Ep. 843
Despite Deacon's desperate pleas, Sheila devises a clandestine new plan to see Finn. Liam and Brooke fear that Thomas is using his son Douglas to manipulate Hope.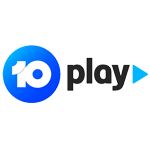 Episode 844 - S2022 Ep. 844
Hope visits Douglas at the Forrester mansion to verify whether or not Thomas is being truthful. Deacon attempts to maintain his composure while blocking Finn and Bill's view of Sheila.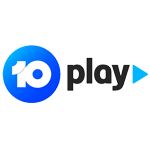 Episode 845 - S2022 Ep. 845
Taylor gets caught up in a moment of love and connection with Ridge. Sheila becomes disgruntled when Deacon accuses her of magical thinking.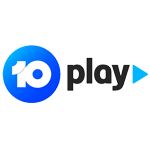 Episode 846 - S2022 Ep. 846
Brooke and Taylor each demand that Ridge choose a side in the battle for Douglas. Quick-thinking Deacon intercepts Sheila's brazen move toward Finn and Steffy.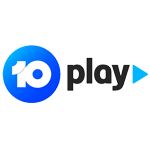 Episode 847 - S2022 Ep. 847
Liam offers his opinion of the situation when Hope is invited to a Forrester family dinner. Brooke confides in Liam about how Taylor, Steffy, and Thomas are conspiring against the Logans.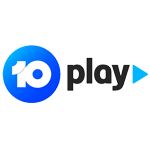 Episode 848 - S2022 Ep. 848
Steffy makes it crystal clear that she supports Ridge and Taylor reuniting. Liam is stunned when Hope returns home from the Forresters without Douglas.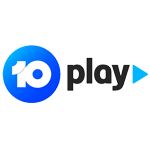 Episode 849 - S2022 Ep. 849
The Logan sisters - Katie and Donna - band together to support Brooke, who demands that Taylor put an end to her shenanigans regarding Ridge.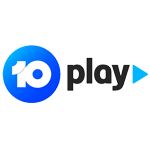 Episode 850 - S2022 Ep. 850
Liam confronts Thomas about his intentions with Hope, while Sheila shares a stolen moment with Hayes.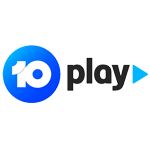 Episode 851 - S2022 Ep. 851
A conflicted Ridge thinks back on his best moments with Brooke and Taylor. Paris models Zende's newest design for Ridge and Thomas.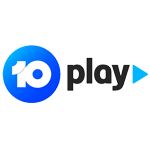 Episode 852 - S2022 Ep. 852
Steffy urges Ridge to admit his feelings to Taylor. Meanwhile, Hope attempts to process Liam's concerns about Thomas's intentions.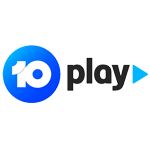 Episode 853 - S2022 Ep. 853
Steffy and Hope battle over Taylor, Brooke, and Douglas. Bill and Brooke talk about Katie then reminisce about their past.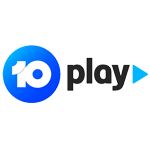 Episode 854 - S2022 Ep. 854
Ridge returns home to find Brooke and Bill in an embrace. Thomas asks Carter for legal advice as they work out at the Forrester gym.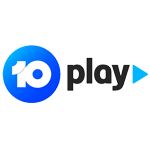 Episode 855 - S2022 Ep. 855
Brooke sets up a surprise romantic evening to remind Ridge of their true love. Ridge makes a demand of Thomas after reiterating his love for Brooke.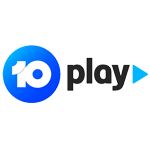 Episode 856 - S2022 Ep. 856
Deacon has a difficult day managing Sheila. Steffy puts the brakes on Brooke's romantic night with Ridge.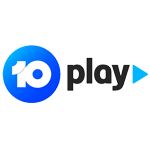 Episode 857 - S2022 Ep. 857
Brooke and Taylor do battle over Steffy's interference in Brooke's life. Bill describes Ridge's reaction to finding Brooke in his arms to a stunned Wyatt and Liam.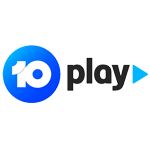 Episode 858 - S2022 Ep. 858
Li is charmed by Bill when he asks if he may join her for lunch at Il Giardino. Hope puts Thomas on blast for helping Steffy ruin Brooke's plans with Ridge. Special appearance by Angela Bishop.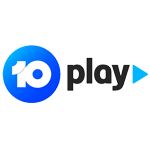 Episode 859 - S2022 Ep. 859
Taylor makes a substantial request of Ridge, while Brooke hurls accusations against Thomas.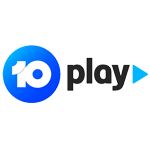 Episode 860 - S2022 Ep. 860
During an argument with Thomas, Brooke fears for her own safety. Nikki Newman visits Forrester Creations and afterward, she completes a deal with her ex, Deacon Sharpe.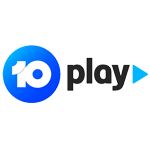 Episode 861 - S2022 Ep. 861
Brooke causes alarm when she recounts her scary moment with Thomas to Ridge, who then receives unwelcome visitors at the Forrester Mansion.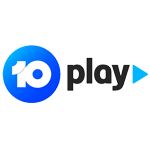 Episode 862 - S2022 Ep. 862
Hope and Brooke disagree about Thomas's ability to parent Douglas safely, and Ridge vigorously defends Thomas to authorities who are asking hard questions.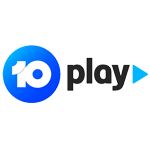 Episode 863 - S2022 Ep. 863
Taylor expresses a change of heart to Steffy. Thomas rips into Ridge for taking Brooke's side in his current troubles.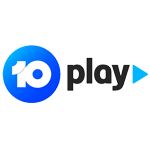 Episode 864 - S2022 Ep. 864
Steffy arranges for Taylor to take a trip to clear her head. Ridge calls on a friend's favour to get the truth.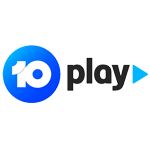 Episode 865 - S2022 Ep. 865
Steffy takes Taylor to Aspen in an effort to help her get clarity about what she wants in life, and Ridge's heart breaks when Brooke gives the wrong answer to a specific question.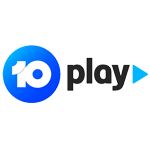 Episode 866 - S2022 Ep. 866
Thomas marvels at Hope's ability to always see the best in him, while Ridge contemplates his destiny.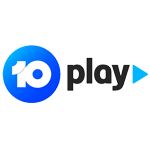 Episode 867 - S2022 Ep. 867
Liam becomes anxious about Thomas's end plan for Hope. Surrounded by the beauty of Aspen, Taylor has an epiphany.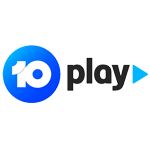 Episode 868 - S2022 Ep. 868
Now in Aspen, an emotional Ridge pleads with Taylor to hear him out. A surprise visit from Bill provides Brooke with important information.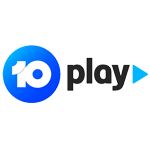 Episode 869 - S2022 Ep. 869
Donna voices her concerns to Eric about Ridge, Brooke, and Taylor. Determined to fight for Ridge, Brooke takes the Forrester jet and heads to Aspen.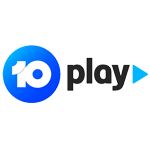 Episode 870 - S2022 Ep. 870
Donna gets into a heated argument with Thomas about family. Determined to save her marriage to Ridge, Brooke heads to Aspen.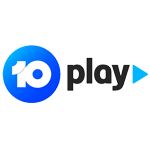 Episode 871 - S2022 Ep. 871
Steffy worries about what Brooke's arrival means for Taylor. Ridge is overwhelmed by Brooke's betrayal as she fights for their love.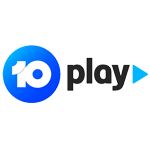 Episode 872 - S2022 Ep. 872
Sheila makes a bold move to impress Deacon.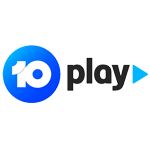 Episode 873 - S2022 Ep. 873
Ridge gives an important update to Steffy and Thomas. Katie gets honest with Bill when he asks that she look to their future.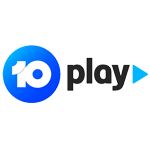 Episode 874 - S2022 Ep. 874
Katie makes an unexpected move when Carter confesses the truth about Quinn.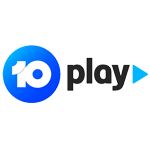 Episode 875 - S2022 Ep. 875
Katie and Carter share a flirty exchange.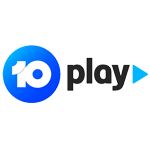 Episode 876 - S2022 Ep. 876
Steffy and Thomas make a big announcement. Bill and Deacon share a heated exchange.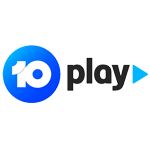 Episode 877 - S2022 Ep. 877
Carter turns to Shauna for answers about Quinn.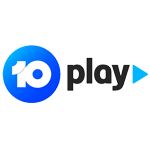 Episode 878 - S2022 Ep. 878
Justin works a deal at Forrester Creations. Katie clarifies her intentions to Carter.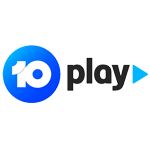 Episode 879 - S2022 Ep. 879
Hope urges Deacon to make a confession, while Ridge shares his feelings with Brooke.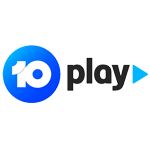 Episode 880 - S2022 Ep. 880
An unexpected proposal of marriage is made. Taylor bestows a romantic gift to a delighted Ridge.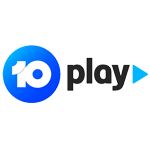 Episode 881 - S2022 Ep. 881
Steffy worries about the situation as Hope gets flustered after Thomas calls her out on something he heard from Paris.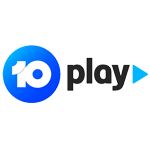 Episode 882 - S2022 Ep. 882
Hope comes face-to-face with an unhappy memory from her past. Brooke and Steffy quarrel about Taylor, Ridge, Hope, and Thomas. Liam makes a touching request of Douglas.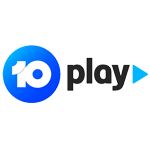 Episode 883 - S2022 Ep. 883
An exchange between Thomas, Hope, and Douglas causes concern for Liam. Sheila gets jealous, thinking Deacon will make a move on Brooke.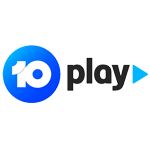 Episode 884 - S2022 Ep. 884
Thomas and Hope get closer as they prepare the Hope for the Future preview.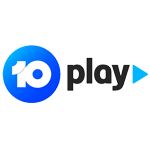 Episode 885 - S2022 Ep. 885
Scary Sheila Carter serves up tricks, treats, and surprises during this special stand-alone Halloween episode.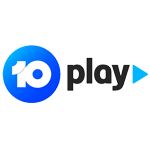 Episode 886 - S2022 Ep. 886
Torn between his love for Hope and his mistrust of Thomas, Liam makes a big decision and Thomas cheers Hope as she gives a speech to a packed room of buyers and reporters.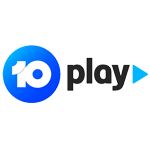 Episode 887 - S2022 Ep. 887
Wyatt and Bill attempt to persuade Liam to do the right thing. The Hope for the Future fashion preview is officially a smashing success as Hope takes the stage in Thomas's original showstopper gown!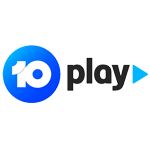 Episode 888 - S2022 Ep. 888
Thomas, Hope, and Douglas share a sacred moment. Brooke, Bill, and Liam realize that Liam's worst fear may come true.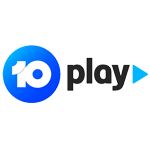 Episode 889 - S2022 Ep. 889
Bill reminds Brooke how good they were together. Hope and Thomas share an unexpected moment after the success of the fashion preview. Deacon surprises Sheila with a romantic date night at Il Giardino.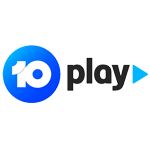 Episode 890 - S2022 Ep. 890
Liam offers Hope a mea culpa and an explanation for his recent behavior, and Thomas garners insight into his future with Hope.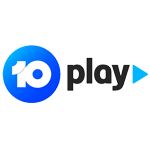 Episode 891 - S2022 Ep. 891
Ridge shares important news with an elated Steffy and Thomas, while Brooke finds herself blindsided by the reason for Carter's impromptu visit.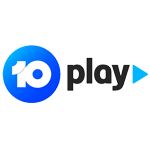 Episode 892 - S2022 Ep. 892
Hope keeps a substantial secret from Liam. Tormented and heartbroken, Brooke begs Ridge for answers.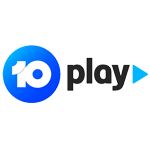 Episode 893 - S2022 Ep. 893
Thomas doubles down on his evil manipulation of Brooke and Ridge. A determined Brooke reveals an unsettling theory to Hope.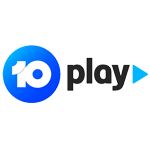 Episode 894 - S2022 Ep. 894
Thomas gets angry after learning that Douglas did not delete the voice-changing app. Brooke confronts Thomas about interfering in her marriage. Ridge makes a romantic proposal of marriage to Taylor.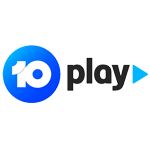 Episode 895 - S2022 Ep. 895
Donna delivers the news to devastated Brooke about Ridge and Taylor's engagement. Thomas attempts to protect his sordid secret from being revealed.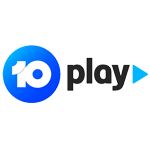 Episode 896 - S2022 Ep. 896
Thomas inwardly flips out when Ridge makes a revelation to his family. Brooke and Ridge share an emotional and poignant goodbye.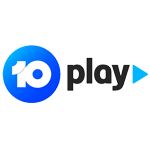 Episode 897 - S2022 Ep. 897
The Logan sisters rally together to find needed answers for Brooke. Steffy jars Ridge by asking a pointed question about Brooke and Taylor.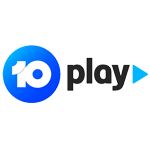 Episode 898 - S2022 Ep. 898
Everyone gets busy with preparations as Dr. Taylor Hayes and Ridge Forrester's wedding day has arrived.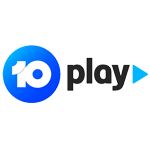 Episode 899 - S2022 Ep. 899
Hidden from view, Carter listens silently as Bill makes an impassioned plea to Brooke. The Forrester family joyously prepares for the wedding of Ridge and Taylor.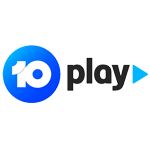 Episode 900 - S2022 Ep. 900
Eric questions Ridge about his true feelings for Brooke and Taylor. Carter forcefully confronts Bill after hearing him with Brooke, then Katie.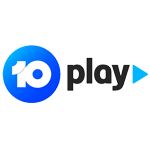 Episode 901 - S2022 Ep. 901
Stephen Logan and his new love Lucy make a surprise visit to Brooke, Donna, and Katie. Dr. Taylor Hayes walks down the aisle to marry Ridge Forrester.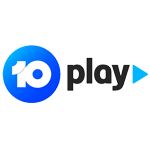 Episode 902 - S2022 Ep. 902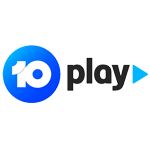 Episode 903 - S2022 Ep. 903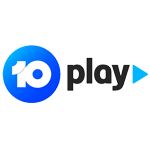 Episode 904 - S2022 Ep. 904
Learning a sordid truth causes a fallout of colossal proportions. Angry and confused, Ridge finds himself in an unimaginable quandary.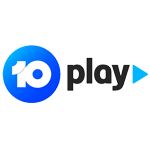 Episode 905 - S2022 Ep. 905
Steffy and Thomas argue about the chaos that erupted in their family. Realizing he may have the upper hand, Deacon antagonizes Bill. Brooke makes a major decision about her future.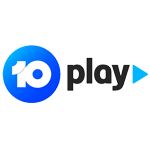 Episode 906 - S2022 Ep. 906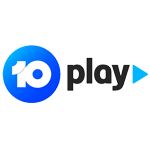 Episode 907 - S2022 Ep. 907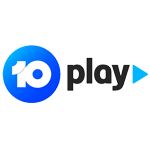 Episode 908 - S2022 Ep. 908
Sheila becomes furious when Deacon levies a severe threat. Thomas pleads his case and spins his story to Hope.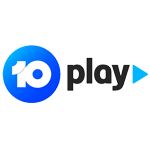 Episode 909 - S2022 Ep. 909
Finn's detective work alarms Steffy, while Bill makes a bold move from his old playbook.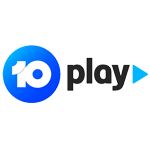 Episode 910 - S2022 Ep. 910
As their bond deepens, Katie presses Carter to answer a burning question. Deacon panics when Steffy and Finn ask for assistance, and Liam attempts to control Bill's raging temper.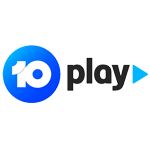 Episode 911 - S2022 Ep. 911
Finn and Steffy recount their theory about Sheila to Eric, Carter, Brooke, Liam, and Hope.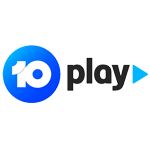 Episode 912 - S2022 Ep. 912
Steffy and Finn work together to track down prison escapee Sheila Carter.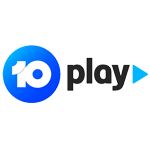 Episode 913 - S2022 Ep. 913
Deacon races against time to do one more dirty deed for fugitive Sheila, who is now officially on the run. Meanwhile, Hope encourages Brooke to leave her heart open to love.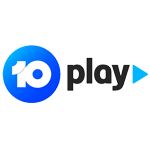 Episode 914 - S2022 Ep. 914
Taylor gets into her feelings about her part in keeping Thomas' secret, and Eric practices tough love with Ridge.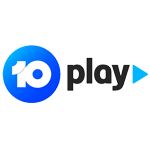 Episode 915 - S2022 Ep. 915
Liam mediates Hope and Steffy's hot topic drama: Ridge, Taylor, and Brooke. Meanwhile, Ridge learns that Brooke and Taylor have found common ground.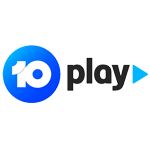 Episode 916 - S2022 Ep. 916
Bill formulates a plan to win Katie back, and Hope and Steffy interrupt an unforeseen celebration.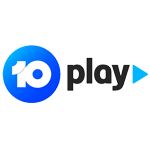 Episode 917 - S2022 Ep. 917
Bill has an emotional encounter with Katie. Sheila puts the pedal to the metal as she flees the police, who are in hot pursuit!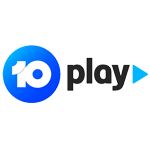 Episode 918 - S2022 Ep. 918
Steffy and Finn anxiously await positive news about Sheila's imminent arrest. Brooke explains to Katie the reasons she made her decision about Ridge.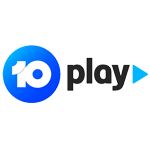 Episode 919 - S2022 Ep. 919
Revealing her biggest fear prompts Katie to reminisce with Brooke about Storm. Carter makes a romantic gesture of love and support for Katie.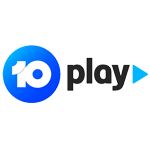 Episode 920 - S2022 Ep. 920
Ridge recounts his return from Los Angeles to Eric, who offers his son advice. Finn and Steffy take their minds off Sheila by getting into the holiday spirit.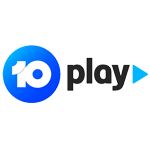 Episode 921 - S2022 Ep. 921
The Forrester, Logan, and Spencer families gather to celebrate the holiday.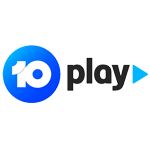 Episode 922 - S2022 Ep. 922
Thomas is in a tight spot as he pleads his case to the Forrester Board of Directors. Sheila Carter makes a frightful decision while implementing her next move.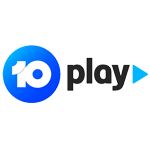 Episode 923 - S2022 Ep. 923
Carter and Katie share a romantic date during a torrential storm. Finn and Steffy jump into action when Sheila makes a surprise appearance.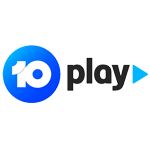 Episode 924 - S2022 Ep. 924
Steffy and Finn are stunned as Sheila asks for the chance to right her wrongs. Taylor and Brooke embark on a new journey as friends.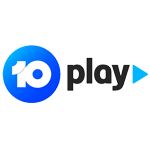 In order to keep our service free we display advertising and may earn affiliate fees for purchases you make on external sites that we partner with.
All content is © 2023 On TV Tonight unless pertaining to advertisers, companies, studios, movies and TV series listed on this site.