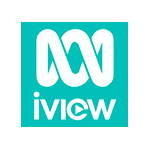 ABC iview
What's New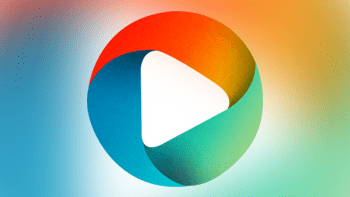 Season 2
A charming romantic comedy drama featuring Sydney socialite Daisy Monroe and ex-London lawyer Louis Oakley trying to run a struggling vineyard in southern New Zealand.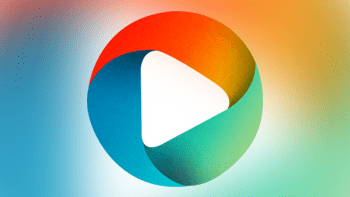 Season 1
Gabe, an ordinary man who works as an emergency call handler for the Strathclyde Ambulance Service in Glasgow. His world is turned upside down when he receives a desperate life-and-death call from a woman.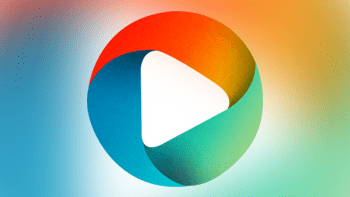 Season 5
Unexpected events force Alison, Mike and the Ghosts to take stock of their future.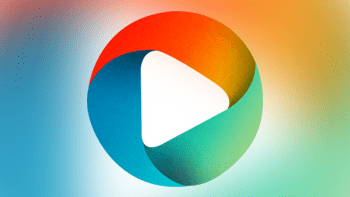 Season 1
Princess Georgiana is the spare to the British throne but her constant public scandals threaten the monarchy's future. In an effort to get her as far away from London as possible, Georgie's parents send her off to Australia.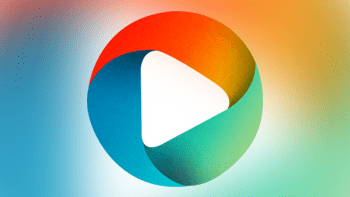 Season 4
A sketch comedy show by Blackfellas, for everyone. Featuring an ensemble cast of Indigenous writers and performers and many special guest cameo appearances as well.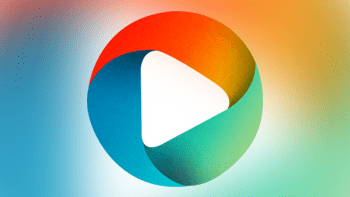 Season 2
Probate lawyer Helen Tudor-Fisk has secured her position at Gruber and Associates and now faces fresh new challenges from the volatile world of wills and estates.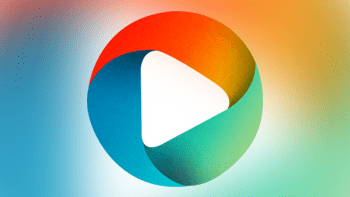 Season 2
Passions run high in this critically acclaimed crime drama, as three women join forces to uncover the truth behind a murder case thats very close to home. Based on an idea by best-selling novelist Val McDermid.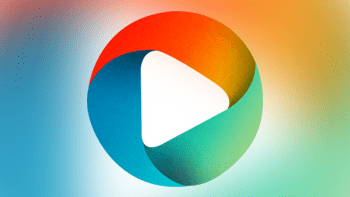 Season 1
Jo Hardings seemingly perfect life begins to unravel with mystery and deception following an accident that erases an entire year from her memory. Based on Amanda Reynolds bestselling novel.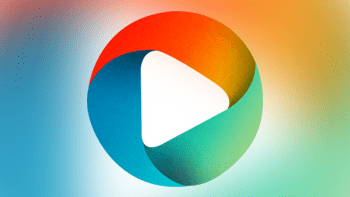 Season 5
The beleaguered staff of the Nation Building Authority are still trying to get the job done in the face of endless backflips, government interference and ever-shifting priorities.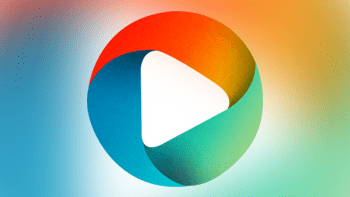 Join comedian and host Nazeem Hussain for the Compass Christmas Cabaret! It's Christmas like you've never seen before. One hour of multi-faith comedians, guests plus musicians including Paul Kelly and Kate Miller-Heidke.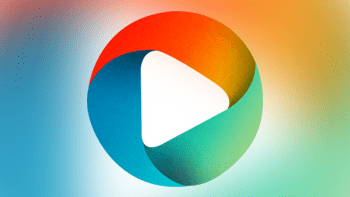 Maggie invites some special guests to the ultimate Australian Christmas feast under the gum trees in the beautiful surroundings of her own property in the Barossa Valley.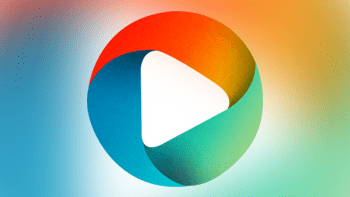 The Eleventh Doctor returns with his companion Amy Pond in a clever twist on the much loved A Christmas Carol, with special guest Sir Michael Gambon and singing sensation Katherine Jenkins.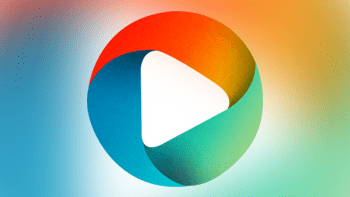 Tom Gleeson can dish it out, but can he take it? In this special, kids match wits with Tom as they battle each other for the Big Brass Mug.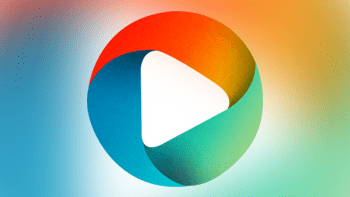 Season 1
Watch some of the special features, stories, interviews and explainers produced by ABC News to bring you a clearer understanding of the issues and events that affect you.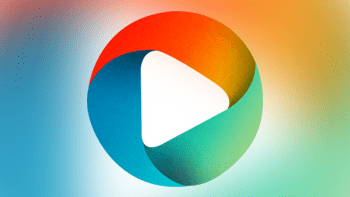 Season 1
Australia's leading forum for media analysis and comment, bringing you a brave and fearless critique of the week's journalism, issues and events in the news. Presented by Paul Barry.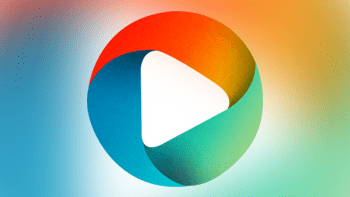 Season 1
Sarah Ferguson presents Australia's premier daily current affairs program, delivering agenda-setting public affairs journalism and interviews that hold the powerful to account. Plus political analysis from Laura Tingle.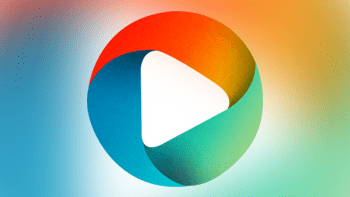 Season 1
The show that holds newsmakers and our leaders to account. Q+A brings you lively debate and unpredictable moments as we put questions from the audience to the panel to get you answers on the issues that matter to Australians.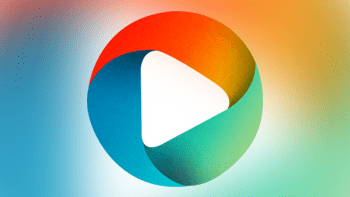 Season 2023
The longest running show on Australian TV, this award-winning current affairs documentary series is a powerhouse of investigative journalism - fearless and forensic, holding power to account through six decades and counting.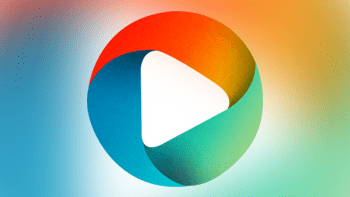 Season 2023
We are your passport to the world. Our stories, told through the ABC's network of foreign correspondents, will take you to incredible places where you'll meet the people and see the forces shaping our world.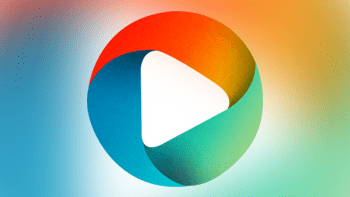 Season 1
News from where you live. ABC News Victoria brings you the day's top stories, exclusive investigations and original reporting on the issues that matter to you. Presented by Tamara Oudyn and Iskhandar Razak.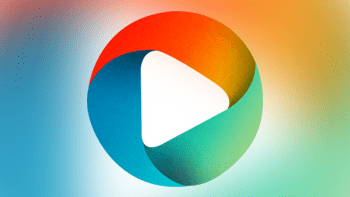 Season 1
News from where you live. ABC News NSW brings you today's top stories, exclusive investigations and original reporting on the issues that matter to you. Presented by Jeremy Fernandez (Sun-Thu) and Lydia Feng (Fri-Sat).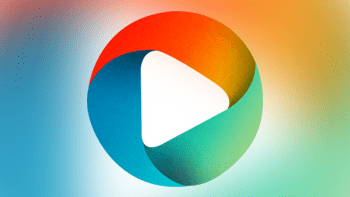 Season 1
News from where you live. ABC News Tasmania brings you today's top stories, exclusive investigations and original reporting on the issues that matter to you. Presented by Guy Stayner (Mon-Fri) and Alexandra Alvaro (Sat-Sun).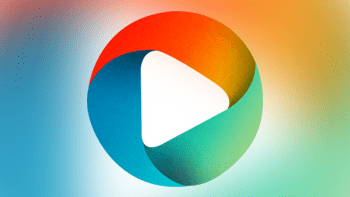 Season 1
News from where you live. ABC News ACT brings you today's top stories, exclusive investigations and original reporting on the issues that matter to you. Presented by James Glenday (Wed-Sun) and Adrienne Francis (Mon-Tue).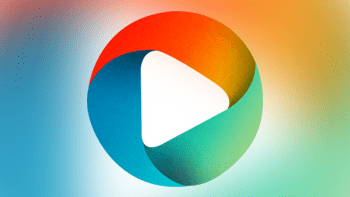 Season 1
Relaxed, inspiring and as mouth-watering as ever. Nigella Lawson shows that what and how we cook can make us feel better and more alive. Packed with new recipes and tips designed to make our lives easier.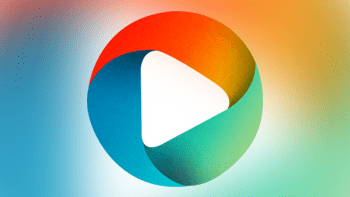 Season 11
To celebrate a decade of small space builders, George builds a caravan, while others convert a train, a plane, and an automobile! George also heads to Israel.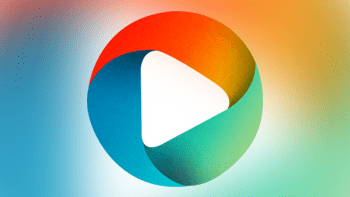 Season 3
Sandi Toksvig explores the delights of the UK's wildest, most remote and beautifully designed holiday digs, accompanied by some of the nation's most fascinating and funny people.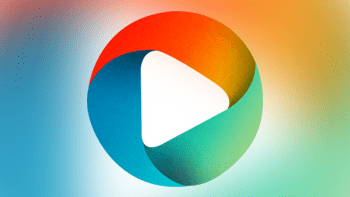 Season 5
Host and Architecture Professor, Anthony Burke follows the progress and pitfalls of single-minded restoration enthusiasts who stop at almost nothing to revitalise their beloved buildings.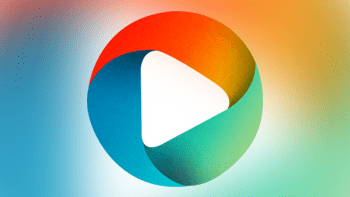 Season 1
Follow expert hosts as they guide families, couples or individuals through the trials and tribulations of their life-changing decision to escape the city.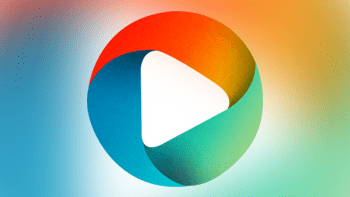 Season 10
Philip Mould and Fiona Bruce team up to investigate more thrilling cases of art world mystery and intrigue. Artists featured are Ben Nicholson, Amedeo Modigliani, Albert Sisley and a Flemish Old Master.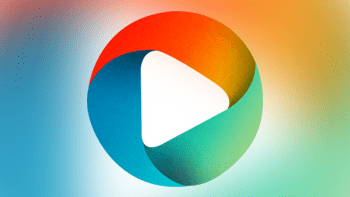 Discovering he is on the naughty list and that he won't receive what he asked for at Christmas (to take over the world), Romeo decides to ruin Christmas for everyone and the PJ Masks need to help Santa Claus save Christmas.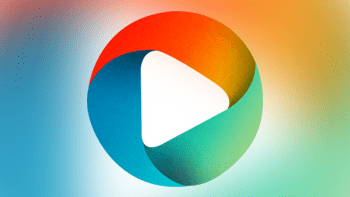 A cheerful five-year-old girl named Georgie gets to grow her very own pine tree, Piney, on her Grandpa Sid's Christmas tree farm. Four years later, the day has finally arrived for Piney to become what he was planted to be.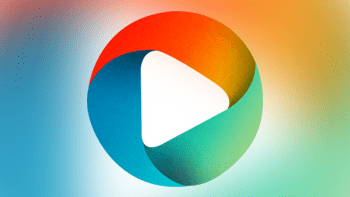 The Go Jetters visit the North Pole on Christmas Eve, but disaster strikes as they discover Grandmaster Glitch has borrowed Santa's sleigh! Can Santa still deliver all his presents before the sun rises?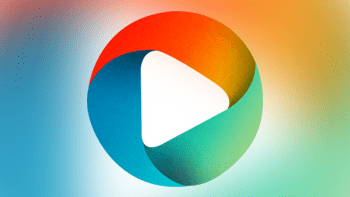 The adventures of a little toy clown who has been thrown away. On Christmas Eve, Clown goes on an exciting journey to find a new home for himself and his friends.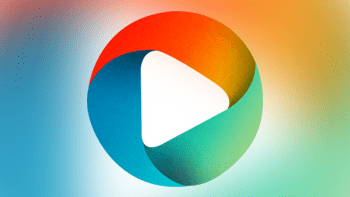 It's Christmas time on Play School, a time for family, friends, food and fun! Get ready for Christmas with Emma, Matt and Kaeng with this very special concert.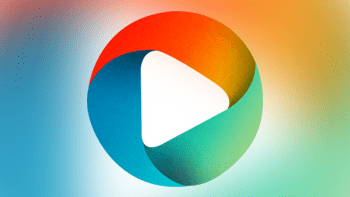 Do, Re and Mi prepare for the Winter Nestivus festival but worry that it won't be special unless they get some snow from Music Mountain.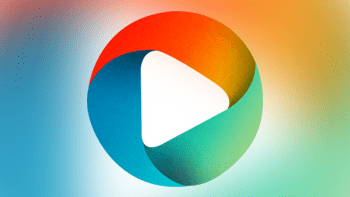 Our fun-loving aliens are giving away underpants for Christmas but realise they have a famous pair that could halt Christmas for everyone! They jump into action to help Santa and save the day!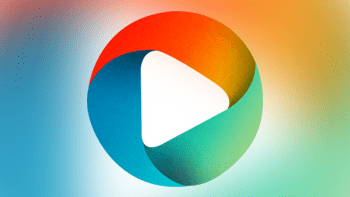 Can Mouse and Dragon resolve their differences in time for Christmas?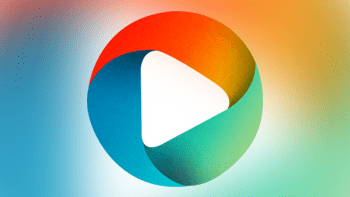 Season 5
Ladybug has lost the Miracle Box, Monarch has never been so close to victory. But our heroes will prove to be more united than ever. This new trial will mark them for life.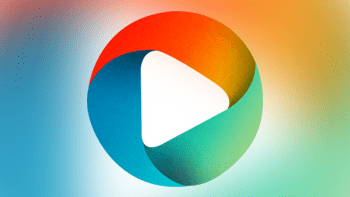 Season 4
The Odd Squad Mobile Unit is back for more global adventures! From Paris, to Chicago, to Singapore, the team will travel the world in search of anything strange, weird, and especially odd.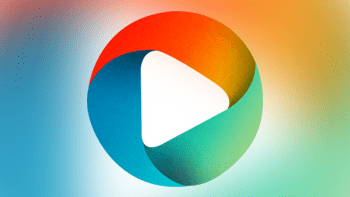 Season 3
Our favourite cast members are back as four-year-olds in a daycare centre! While their bodies may be pint-sized, their fully-formed teen personalities make them wise beyond their years.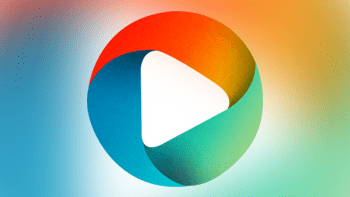 Season 1
Summer holidays are approaching and 11-year-old Ginger Boxwell's life is turned upside down once again when she unearths secrets about her four cousins.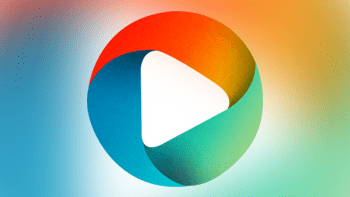 Stick Man lives in the family tree with his Stick Lady Love & their stick children three but it's dangerous being a Stick Man as a dog wants to play with him. Join Stick Man on his troublesome journey back to the family tree. (2016)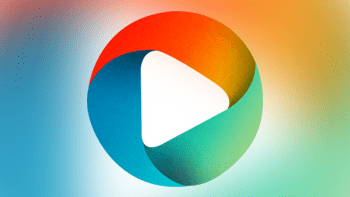 Season 2023
The power of the personal. Compelling stories about real people that illuminate, entertain and inspire. Presented by Leigh Sales.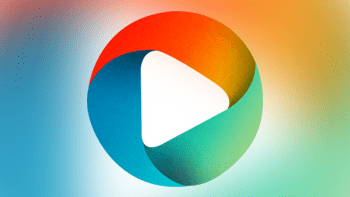 Season 1
From the creators of Love on the Spectrum, this refreshingly real and honest six-part docuseries follows a diverse group of single love seekers as they take their first step into the dating world.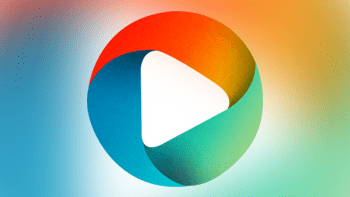 Season 1
Joanna Lumley embarks on her most epic voyage yet to retrace an ancient spice trail. She'll journey to five countries, across two continents to find out how spices shaped our modern world.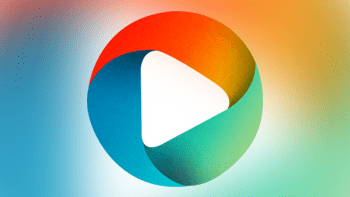 Season 1
Martin Clunes is on an epic journey across the Pacific, meeting people and getting to know about their lives, cultures and stories. In this series Martin explores French Polynesia, Vanuatu and the legendary Galapagos Islands.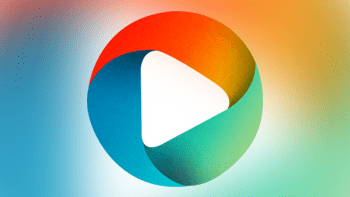 An Irish immigrant lands in 1950s Brooklyn, where she quickly falls into a romance with a local. When her past catches up with her, however, she must choose between two countries and the lives that exist within. (2015)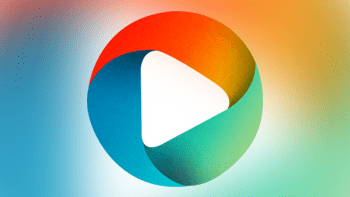 The year is 1984, and on the rural East Coast of New Zealand "Thriller" is changing kids' lives. BOY is the hilarious and heartfelt coming-of-age tale about heroes, magic and Michael Jackson. (2010)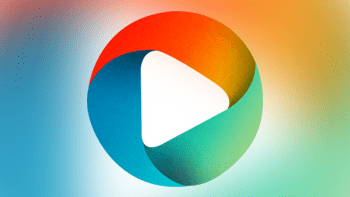 Real life proves to be just as dramatic off-screen as it does on it for aging Hollywood superstar Gloria Grahame and her much younger lover, Peter Turner. (2017)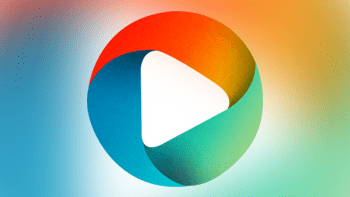 Based on a true story, Red Joan brings to life the conflicts - between patriotism and idealism, love and duty, courage and betrayal - of a woman who spent a lifetime being underestimated while changing the course of history. (2018)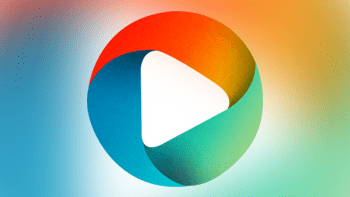 An aspiring photographer develops an intimate relationship with an older woman in 1950s New York. An adaptation of Patricia Highsmith's seminal novel The Price of Salt. (2015)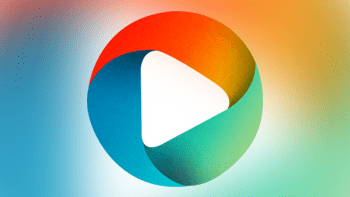 On his fifth wedding anniversary, Nick Dunne reports that his beautiful wife, Amy, has gone missing. Under pressure from the police and a growing media frenzy, Nick's portrait of a blissful union begins to crumble. (2014)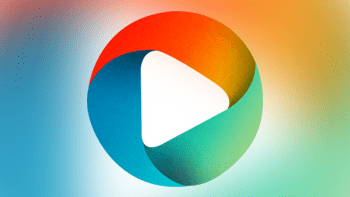 Five ambitious medical students embark on a daring and arrogant experiment: to push through the confines of life and touch the face of death. (1990)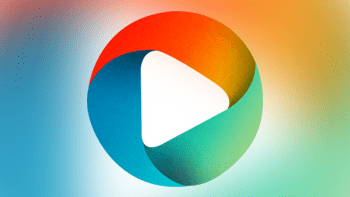 A lonely writer develops an unlikely relationship with his newly purchased operating system that's designed to meet his every need. (2013)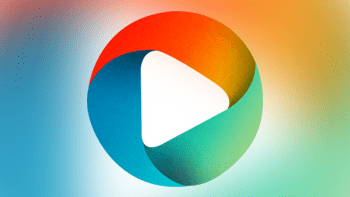 Season 1
A musical extravaganza that breathes new life into some of the country's most defining stories, by giving them the full musical treatment they've always deserved.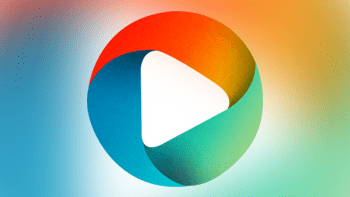 Season 1
You ask. We answer. WTFAQs crack team of presenters hit the sweet spot where comedy meets inquisition to answer the questions that have sparked curiosity in the minds of our audience for far too long.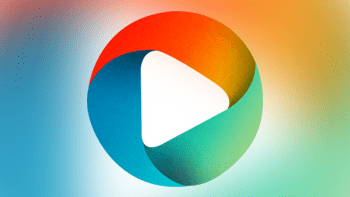 Season 9
MythBusters use their explosive mixture of science, engineering, ingenuity and luck to not only retell the myths but also put them to the test for your entertainment.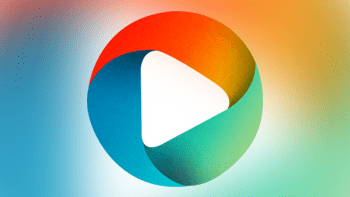 Season 3
Bluey is an inexhaustible six year-old Blue Heeler dog, who loves to play and turns everyday family life into extraordinary adventures, developing her imagination as well as her mental, physical and emotional resilience.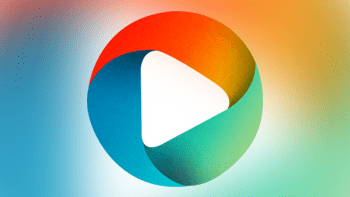 Season 2
Beep, Mort and Pop are back for brand-new, action-packed adventures with the whole Mollyvale gang and some fun new furry friends. Discover more of the Mollyplanet including the beach, lighthouse, cave and Glenda's store!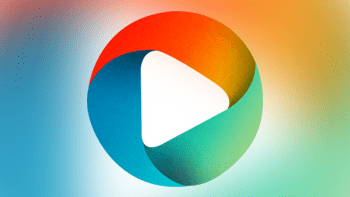 Season 1
Play School is setting up the Sound Studio ready to explore music, from hip hop to classical. Music is the universal language. With plenty of special guests, there's lots of fun to be had as we Let The Music Play.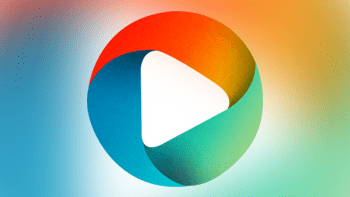 Season 2
Four young animal friends spend an action-packed summer at the spectacular Kangaroo Beach, training as junior cadets with their lifeguard heroes. When an emergency breaks out, the cadets step up to help keep the water safe.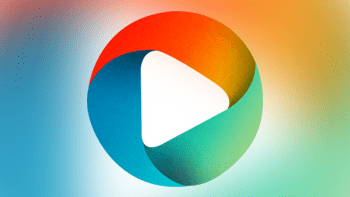 Season 2
Go back through the mists of time to a rich and colourful prehistory you never knew existed. An era dominated by the juiciest and crunchiest creatures ever to rule the planet - the mighty Vegesaurs!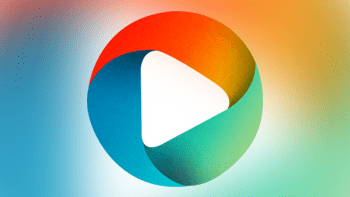 It's Family Day and the young animal cadets are excited to welcome their parents for a day of fun-filled seaside activities on Kangaroo Beach.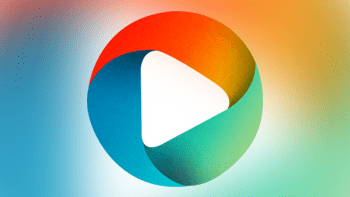 Season 2022
Open wide, come inside, it's Play School! For over 50-years and counting, Play School is still entertaining and engaging children, exploring the world through play, music, art and the imagination.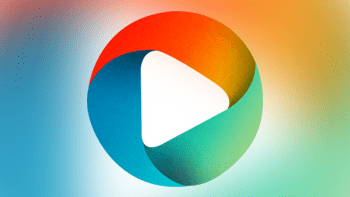 Season 1
From the makers of hit shows Hardball and Nowhere Boys comes a series filled with fun and mystery and a sprinkling of scares! Perfect viewing for kids of all ages and families.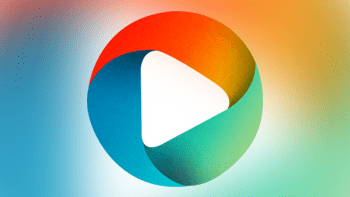 Season 2
In this prequel, Dracula has left the hotel on official vampire business, and young teen Mavis is determined to prove herself - despite the interference of her terrifying vampire aunt Lydia.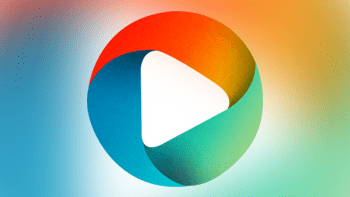 Season 2
Old People's Home for Teenagers returns for a second season, this time with a new group of seniors and teenagers, all looking to build bonds together and find long lasting friendships.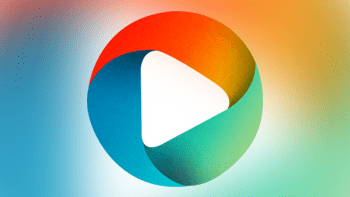 Season 3
Planet advocate and prankster Craig Reucassel takes a deep dive into Australia's waste crisis to sort the facts from the PR spin, tracking down everyday solutions to help all of us do our part in the war on waste.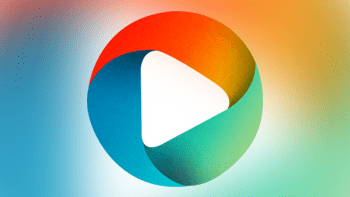 Season 1
Steve Backshall comes face to face with some of the biggest, baddest and most bizarre predators on the planet through stunts, experiments and CGI.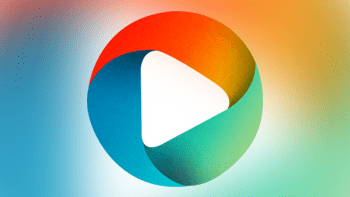 Season 1
Gardening guru Costa Georgiadis guides the next generation of junior green thumbs through the wonderous world of gardening.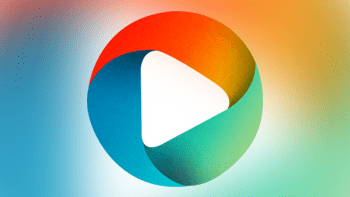 Season 1
Comedian Joel Creasey and dog expert Laura V are on a mission to rescue pound dogs and pair them with a family in need of a hound.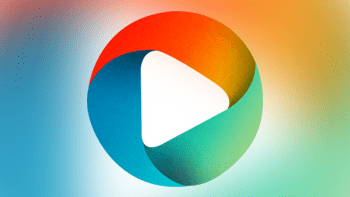 Season 1
A vibrant exploration of Australian fashion, The Way We Wore uncovers the cultural and historical significance of fashion, revealing how the clothes we wear can give intimate and surprising insights into how the country has evolved.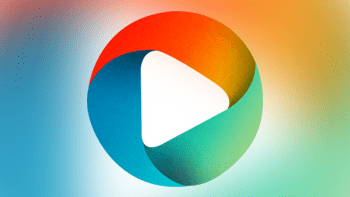 Season 1
From working the land, to digging up minerals, from manufacturing to the services industry, Yakka: Australia At Work explores how work has shaped Australia from the Second World War to the present.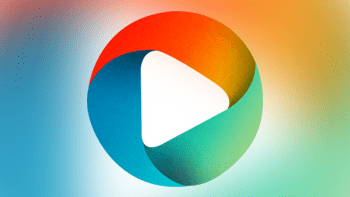 Season 29
Fast-tracked from the UK, join Adam Hills, Josh Widdicombe and Alex Brooker plus special guests for an entertaining, off-beat look at the big events of the past week.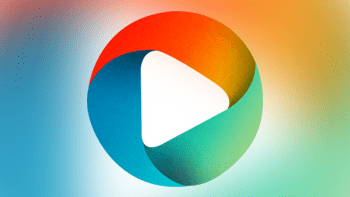 Season 1
Join Chas and John by the fake fireplace in the fake Oval Office as they take a deeper look at the people, issues and politics driving America this week. Plus longer interviews and in-depth discussions on the 2024 race.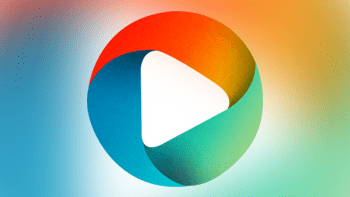 Season 34
Inspiring, entertaining and full of practical advice, join Costa Georgiadis and the team as they unearth gardening ideas, meet avid gardeners and look at some of the most inspiring gardens from across the country.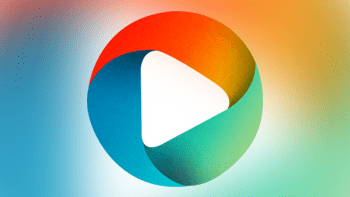 Season 1
A popular segment recorded at triple j studios which gives local and international acts a chance to pay homage to their favourite artists by performing a cover of one of their songs.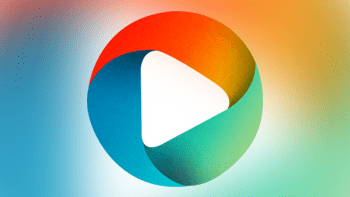 Season 8
For the Vicar of Grantchester, the beautiful small village just outside Cambridge, life is always pretty quiet. Or at least, it was - right up until the moment that murder came his way.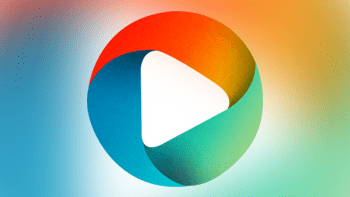 Season 2
Detective Inspector Annika Strandhed returns as the head of the Marine Homicide Unit, faced with unexplained brutal murders that wash up in Scotland's waters.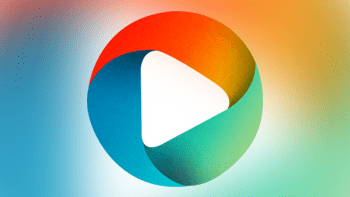 Season 7
The disappearance of a vulnerable young man draws Perez into the secret past of a family new to Shetland and reveals an unimaginable threat to his community.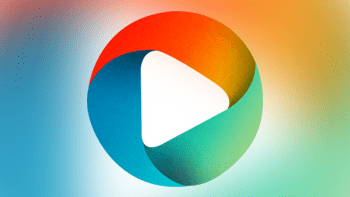 Season 4
The oddball, oddly-matched Stratford-upon-Avon-based sleuths return for more picturesque and whimsical mysteries brimming with wit and rural charm.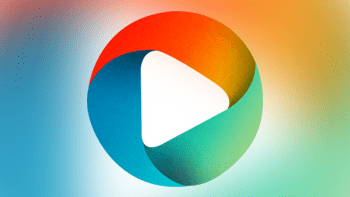 Season 1
From multi-award-winning writer James Graham comes a politically pertinent thriller about a community torn apart by two shocking killings.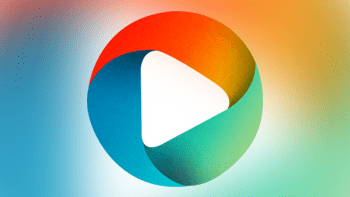 The compelling story of Indigenous Australian Harley Windsor and Russian skater Katya Alexandrovskaya, an unlikely pair of figure skaters who achieved unprecedented success. Winner of International Emmy Award. (2022)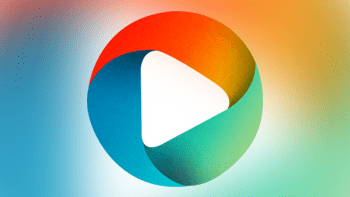 Go behind the scenes with iconic Australian sportsman Patty Mills and the Australian Men's Basketball team the Boomers to uncover what it takes to build a team culture capable of taking them to a history-making Olympic medal. (2023)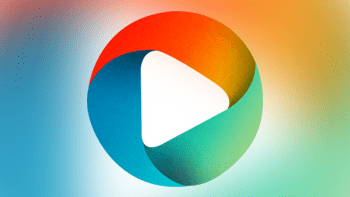 Season 1
The exclusive and incredibly moving inside story of Operation Pitting: the British Military's life-or-death race to bring thousands to safety in the evacuation from Afghanistan.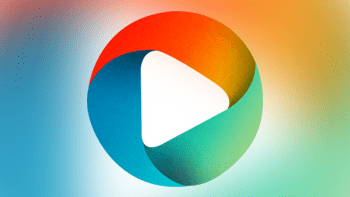 Season 1
Anthony LaPaglia explores an Australian Italian community's struggle against hard times, extreme politics, looming war and the mafia in their midst.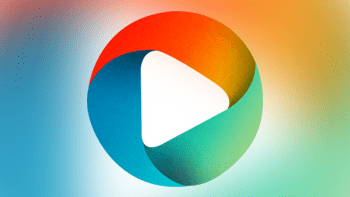 Season 1
The Whiteley Art Scandal tells the riveting story of the greatest art fraud case in Australian history and takes a rare, behind the scenes look at the glamorous and high-stakes world of art dealing.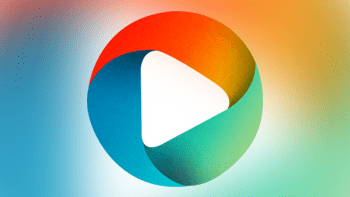 Season 1
This compelling portrait of Mexican painter Frida Kahlo strips away the myths to reveal the real Frida - a passionate, radical artist living through extraordinary times.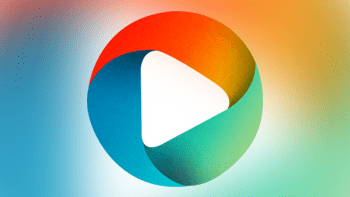 A thought-provoking documentary that charts the impact of Bruce Pascoe's Dark Emu - the book that challenged Australia to rethink its history and ignited a debate that continues to rage. Winner of Walkley Award for Excellence in Australian Journalism. (2023)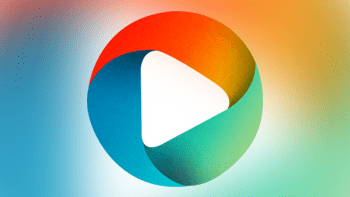 In a time of hardship, Hobart resident Pete Walsh turns to the secretive platypus for solace, only to discover it is the platypus that needs his help to survive in a habitat under threat.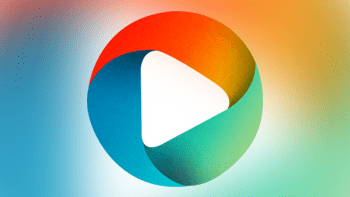 Season 3
Still living in London Jessie explores a new single life having parted ways with Tom, she navigates the pressures of adulthood and is left questioning what she's really looking for.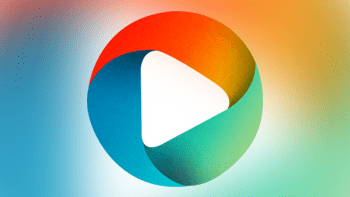 Season 3
Wil Anderson, Jan Fran and some of Australia's best and brightest comedians dissect the news to give you the clues to unpack the news, miss all the misinformation, and stay informed not alarmed.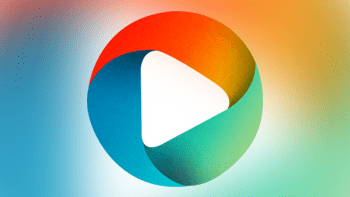 Season 1
Set in the 1850s, as thousands of men flock to the goldfields to hit the jackpot, follow the adventures of sisters Gert and Marigold and their ambition to strike it rich by landing themselves newly-rich idiots.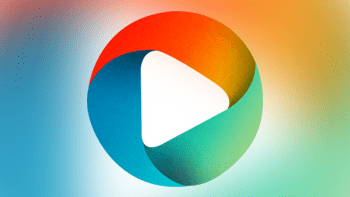 Season 2
You can learn a lot about someone from their mixtape. Icons in music and screen join Zan Rowe to delve deep into intimate moments in their lives, sharing songs that have made them who they are today.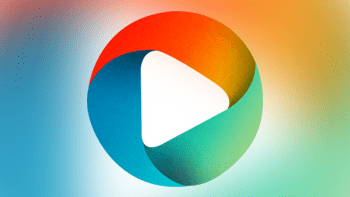 Season 1
Based on Anne Rice's series, a young neurosurgeon discovers that she is the unlikely heir to a family of witches. Grappling with her newfound powers, she must contend with a sinister presence that has haunted her family for generations.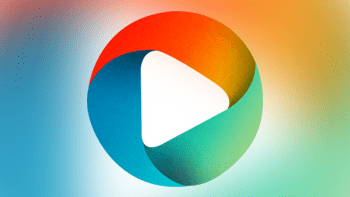 Season 1
When his widowed mum, Maggie, sets fire to the kitchen, recently-single Arthur moves back into the family home, only to realise he is facing life in a hilarious purgatory in which the eccentric Maggie calls the shots.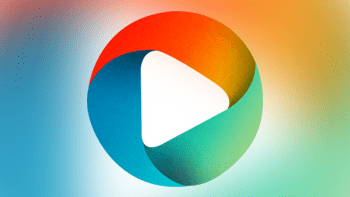 Season 1
Based on Anne Rice's iconic novel, Interview with the Vampire follows Louis de Pointe du Lac's epic story of love, blood and the perils of immortality, as told to the journalist Daniel Molloy.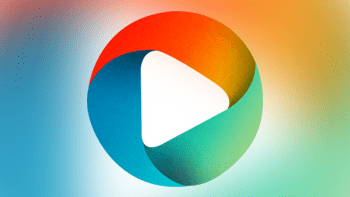 Season 2
Alex Irving is back, but this time she's doing things her way. Can the ultimate outsider find a new way in and take control of a political establishment determined to shake everything she values?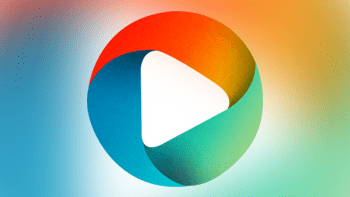 Season 1
A four-part musical drama inspired by Australia's radical response to AIDS in the 1980s. In Our Blood tells the story of a community grappling with a terrifying new disease. With no cure in sight, they realise they will need something truly radical to survive, trust.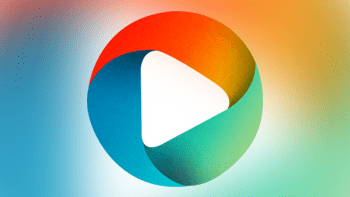 Season 1
Stella Heikkinen's fall from grace is as spectacular as it is life threatening. Betrayed by her own and in immediate danger, Stella has no option but to move her young family to the last place on earth anyone would expect.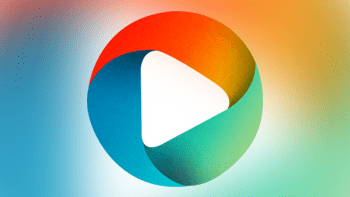 Season 1
When Miki Anderson returns to her hometown after ten years in prison she's determined to finally move on with her life, but the close-knit community of Savage River is not about to let her forget the past that easily.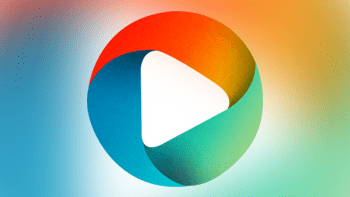 Season 1
When Charlie's best friend dies, leaving him to support his mate's grieving family, he is confronted with facing his own demons as well as the ghost of his dead friend haunting him.

In order to keep our service free we display advertising and may earn affiliate fees for purchases you make on external sites that we partner with.
All content is © 2023 On TV Tonight unless pertaining to advertisers, companies, studios, movies and TV series listed on this site.