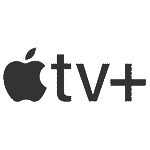 Apple TV Plus Canada
What's New
Season 4
Imagine a world where the global space race never ended. This thrilling "what if" take on history from Ronald D. Moore (Outlander, Battlestar Galactica) spotlights the high-stakes lives of NASA astronauts and their families.
Season 2
One person's story can change the world. From Emmy-winning filmmaker R.J. Cutler, this docuseries profiles game-changing icons and the people whose lives they've inspired.
Season 1
Oscar®- and GRAMMY Award®–winning producer and artist Mark Ronson explores the intersection of technology and musical innovation with his heroes and fellow hitmakers—including Paul McCartney, DJ Premier, Charli XCX, Dave Grohl, and Questlove.
Season 1
When Flight KA29 is hijacked during its seven-hour journey from Dubai to London, Sam Nelson—an accomplished corporate negotiator—tries using his professional skills to save everyone on board. Will this high-risk strategy be his undoing?
Season 1
Oprah leads intimate discussions with today's foremost newsmakers, thought leaders, and masters of their craft. Bringing truth and perspective to a range of topics shaping our world, they reveal gripping stories of human connection.
Season 1
Cody is a helpful monster who knows that everything starts with a plan. But sometimes things change and you have to make a new one! Broadcasting from the Helpsters shop, Cody shares creative ideas for what to do when life doesn't go as expected.
Season 1
A fascinating behind-the-scenes docuseries filmed during the Spanish giants' astonishing 2021/22 season where, despite major upheavals, they managed to defy their critics in spectacular style.
Season 2
Nothing is as it seems in this hilarious murder mystery where each suspect's story is told through a different film genre.
Season 1
2023 nominee for 4 Emmy® Awards. The Garvey sisters have always looked out for each other. When their brother-in-law winds up dead, his life insurers set out to prove malicious intent—and set their sights on the sisters, all of whom had motives.
Season 1
Take an unforgettable journey with Hillary Clinton and Chelsea Clinton as they go on adventures with some of the world's boldest and bravest women—from household names to unsung heroes—who make us laugh and inspire us to be more gutsy.
Season 2
Kate Beaton's beloved book comes to life in this animated series. As a warrior in training, Pinecone fears no challenge. Thankfully, Pony always makes sure Pinecone never gets in over her head. Together they learn life can be a fun-filled adventure.
Season 4
Hidden behind the baseboard of an inventor's workshop are caves filled with wonderful creatures. Bound together by magic and music, this land is Jim Henson's classic Fraggle Rock.
Season 1
Based on actual events from Hurricane Katrina. When the floodwaters rose, power failed, and heat soared, exhausted caregivers at a New Orleans hospital were forced to make profound, heart-wrenching decisions.
Season 1
Embark on adventures with Bigfoot, Unicorn, Sloth, Yak, and Fox as they explore a world of feelings in this Jim Henson Company series that brings the emotional learning of Slumberkins to life.
Season 1
Makur Maker was a five-star NBA prospect headed to the Draft—until an unexpected detour led him to Howard University. This inspiring docuseries follows Makur's journey and his determination to rewrite his story with the help of his family.
Season 1
Narrated by Olivia Colman and told through the eyes of over 100 kids across the globe, this docuseries chronicles how children learn to think, speak, move, and love from birth to age five.
Season 1
Based on the novel by Stephen King, this terrifying thriller follows widow Lisey Landon (Julianne Moore) as a series of disturbing events revives memories of her marriage to author Scott Landon (Clive Owen) and the darkness that plagued him.
Season 1
Experience the chilling true story of the world's most famous poltergeist case through original audio recordings made inside the house as the events unfolded.
Season 1
Suddenly left without his trusted caretaker, Ptolemy Grey is assigned to the care of orphaned teenager Robyn. When they learn about a treatment that will restore Ptolemy's dementia-addled memories, it begins a journey toward shocking truths.
Season 3
All Nikki and Jason want is a baby—the one thing they can't have. So they decide to adopt. With their dysfunctional friends, dramatic relatives, and chaotic lives, will the couple succeed in building the family of their dreams?
Season 2
Feathered friends Duck and Goose couldn't be more different, but in this preschool show, they learn how to bring out the best in one another. Based on books by Tad Hills.
Season 1
The riveting story of CEO-turned-fugitive Carlos Ghosn, including his reign of power, shocking arrest, and calculated getaway that stunned the world.
Season 1
A psychological thriller set in Manhattan in the summer of 1979, when a young man is arrested for a shocking crime—and an unlikely investigator must solve the mystery behind it.
Season 3
Descend into the world of true-crime podcasts. This NAACP Image Award–winning drama stars Octavia Spencer as a podcaster who risks everything—including her life—to pursue truth and justice.
Season 3
Sheila Rubin is a quietly tormented housewife in '80s San Diego. Behind closed doors, she battles extreme personal demons and a vicious inner voice. But things change when she discovers aerobics, sparking a journey toward empowerment and success.
Season 1
From visionary executive producers Steven Spielberg, Edward Kitsis & Adam Horowitz, this reimagining of the classic anthology series transports everyday characters into worlds of wonder, possibility, and imagination.
Season 1
In the '80s, Naomi Campbell, Cindy Crawford, Linda Evangelista, and Christy Turlington became fashion icons—then transcended their industry by uniting. This is the story of how they claimed their power and shaped the world that followed.
Season 2
From the director and Oscar®-winning writer of CODA, Little America is an anthology series that observes the funny, romantic, heartfelt, inspiring, and surprising stories of immigrants in America.
Season 1
In 2004, Ewan McGregor and Charley Boorman embarked on an epic challenge to bike 20,000 miles across 12 countries and 19 time zones in just 115 days. Watch as two friends ride around the world together and, against all the odds, realize their dream.
Season 1
Meet Bess King, a uniquely talented performer struggling to fulfill her dreams while handling rejection, dating drama, and family issues. Featuring original music by Sara Bareilles, this is a story about finding your authentic voice—and the courage to use it.
Season 3
Meet the team behind the biggest multiplayer video game of all time. But in a workplace focused on building worlds, molding heroes, and creating legends, the most hard-fought battles don't occur in the game—they happen in the office.
Season 1
While the world of wine mourns the death of Alexandre Léger, his estranged daughter, Camille, learns his extraordinary collection is now hers. But before she can claim her inheritance, Camille must best Alexandre's protégé, Issei, in a test of their senses.
Season 2
Iconic athletes pull back the curtain on a pivotal career moment when they touched greatness. A stylized hybrid of live action and visual effects, this short-form docuseries sheds new light on the sports legends you thought you knew.
Season 1
In a tumultuous era, 1971 was a year of musical innovation and rebirth fueled by the political and cultural upheaval of the time. Stars reached new heights, fresh talent exploded onto the scene, and boundaries expanded like never before.
Season 1
After divorcing her husband of 20 years, Molly Novak must figure out what to do with her $87 billion settlement. She decides to reengage with her charitable foundation and reconnect with the real world—finding herself along the way.
Season 1
Based on the beloved book series by Arnold Lobel. Frog and Toad are not at all alike. Frog likes new adventures. Toad likes the comforts of home. Yet despite their differences, Frog and Toad are always there for each other—as best friends should be.
Season 1
Travel from freezing poles to tropical rainforests to meet nature's most captivating giants, who prove being big comes with enormous challenges. Narrated by Tom Hiddleston.
Season 1
Escaped convict Lin Ford flees to the teeming streets of 1980s Bombay, looking to disappear. Working as a medic for the city's poor and neglected, Lin finds unexpected love, connection, and courage on the long road to redemption.
Season 2
Charles and Lizzie Peterson have found the perfect way to foster their love of dogs—literally. The siblings take on the tough but rewarding task of fostering puppies and finding their forever homes. With every new pup, a new adventure begins.
Season 4
From M. Night Shyamalan, Servant follows a Philadelphia couple in mourning after an unspeakable tragedy creates a rift in their marriage and opens the door for a mysterious force to enter their home.
Season 2
Outspoken and perpetually curious. That's 11-year-old Harriet in a nutshell. But if she's going to be Harriet M. Welsch, future writer, she'll need to know everything. And to know everything means she'll need to spy…on everyone.
Season 2
Nestled in lavender fields is a lovely little farm where sisters Jill and Jacky nurture and love all their animals—including the talking ones. Being a young farmer isn't easy, but every day brings adventure and a chance to grow.
Season 1
Years after a brutal attack left her in a constantly shifting reality, Kirby Mazrachi learns that a recent murder is linked to her assault. She teams with veteran reporter Dan Velazquez to understand her ever-changing present—and confront her past.
Season 1
On a charming island, Square, Triangle, and Circle seek adventure and connection while learning how to navigate each other's differences. Based on the internationally best-selling books by Mac Barnett and Jon Klassen.
Season 1
A small town is forever changed when a mysterious machine appears, promising to reveal everyone's true potential. Soon residents start changing jobs, rethinking relationships, and questioning long-held beliefs—all in pursuit of a better future.
Season 2
Meet Pretzel, the world's longest dachshund and a playful, supportive dad to five frisky puppies. Together with his wife, Greta, they encourage their pups to get their paws up to solve problems and "make their bark" on the world.
Season 2
Jack is one of Clover Grove's most thoughtful and caring residents, greeting everyone with kindness and humor. His ability to spread compassion, creativity, and imagination inspires everyone in town to do the same.
Season 1
Welcome to Sagoville, where Harvey loves to play and discover ways to have silly fun! He and his closest friends explore, imagine, and express true thankfulness for all things, big and small, through creative adventures and unforgettable songs.
Season 2
Blast off with Snoopy as he takes on a new frontier: space! Joined by Charlie Brown, Woodstock, and the rest of the Peanuts gang, Snoopy embarks on epic adventures of interstellar exploration and discovery.
Season 1
Josh Dubin is thrilled to switch from homeschool to public school, and being the only kid with a prosthetic leg is a challenge he's ready to face. As he carves out a place among his peers, his friends and family are with him every step of the way.
Season 1
Join Lionel Messi as he embarks on his historic next chapter—taking North America and Major League Soccer by storm, and ushering in a new era of the game with his Inter Miami CF teammates.
Season 1
Welcome to The World Famous Monster Factory, a school where spandex-clad misfits escape the confines of everyday life to chase the dream of going pro.
Season 1
A college student is shot in Central Park on July 4, 2003. The investigation connects a series of mysterious citywide fires, the downtown music scene, and a wealthy uptown real estate family fraying under the strain of the many secrets they keep.
Season 1
How can we mindfully move through a crisis while holding on to ourselves and our humanity? In this series, Oprah has remote conversations with experts and everyday people to provide insight, meaning, and tangible advice for the human spirit.
Season 2
Analysts and special guests dive deep into Apple TV+ Friday Night Baseball matchups.
Season 2
Relive the week's most memorable baseball moments, packaged together in one lightning-fast hour.
Season 2
Your source for must-see highlights from around the league.
Season 3
In this animated musical comedy, Owen Tillerman and his family live an unconventional life in New York's bustling Central Park, which Owen manages. Now, they'll have to fend off a wealthy hotel heiress who wants to turn the park into condos.
Season 1
In this series from the director of Neighbors, a platonic pair of former best friends approaching midlife (Seth Rogen and Rose Byrne) reconnect after a long rift. The duo's friendship becomes more consuming—and destabilizes their lives in a hilarious way.
Season 2
Doug is a young robot who senses there's more to life than just the facts. While other robots plug in for their daily download, Doug unplugs and journeys into the human world with his best friend Emma to experience its wonders firsthand.
Season 1
Three years after Long Way Round, Ewan McGregor and Charley Boorman set off on a 15,000-mile journey from the northernmost tip of Scotland to the southernmost tip of South Africa, mixing their love of motorcycles with the lure of far-flung roads.
Season 1
Reese Witherspoon and Kacey Musgraves join Jimmie Allen, Mickey Guyton, and Orville Peck on a global search for country music's next big star in a new kind of competition series.
Season 3
The world's most iconic dog is ready for his close-up. Dive into new adventures with the happy-dancing, high-flying, big-dreaming beagle, who's joined by best friend Woodstock and the rest of the Peanuts gang.
Season 1
Eight interconnected stories told over 33 years explore how our planet's changing climate will affect family, work, faith—and survival.
Season 1
Get a front row seat for unguarded conversations with incredible authors. Each episode features a book handpicked by Oprah, along with an interview about issues that it brings to light. It's a book club for today's world—a window to other worlds.
Season 2
Josh and Melissa are a struggling couple whose lives are transformed when they get trapped in a magical musical town—with a mission they must complete.
Season 1
Jim Henson's fun-loving, musical Fraggles are back! Join Gobo, Red, Wembley, Mokey, Boober, and new Fraggle friends on hilarious, epic adventures about the magic that happens when we celebrate and care for our interconnected world.
Season 1
London widow Cora Seaborne moves to Essex to investigate reports of a mythical serpent. She forms a surprising bond of science and scepticism with the local vicar—but when tragedy strikes, locals accuse her of attracting the creature.
Season 1
Peggy Newman, a woman with a checkered past, makes the life-changing decision to become a private investigator following the death of her beloved mother, who she lived with in the small desert town of Yucca Valley, California.
Season 1
Ewan McGregor and Charley Boorman journey to glorious landscapes across South and Central America on the backs of prototype electric Harley-Davidsons in the third series of the epic motorcycle adventure saga.
Season 1
In the 1950s, Elizabeth Zott's dream of being a scientist is challenged by a society that says women belong in the domestic sphere. She accepts a job on a TV cooking show and sets out to teach a nation of overlooked housewives way more than recipes.
Season 2
Based on the award-winning novels by Isaac Asimov, Foundation chronicles a band of exiles on their monumental journey to save humanity and rebuild civilization amid the fall of the Galactic Empire.
Season 1
An inside look at the controversial life and career of tennis great Boris Becker—featuring interviews with John McEnroe, Novak Djokovic, Björn Borg, and other icons.
Season 1
In this sci-fi anthology series, curiosity leads to chaos when students in the near future experience mysterious events.
Season 3
2023 nominee for 21 Emmy® Awards, including Outstanding Comedy Series. Jason Sudeikis is a football coach hired to manage a British soccer team. What he lacks in knowledge, he makes up for with optimism, determination...and biscuits.
Season 2
From the co-writer of Cruella and the director of In the Heights. Young investigative journalist Hilde Lisko moves with her family to the small town her father left behind, only to unearth shocking secrets in her pursuit of the truth.
Season 1
After surviving Godzilla's attack on San Francisco, Cate is shaken yet again by a shocking secret. Amid monstrous threats, she embarks on a globetrotting adventure to learn the truth about her family—and the mysterious organization known as Monarch.
Season 2
Narrated by Tom Hiddleston and filmed across six continents, this docuseries uses cutting-edge camera technology to capture animals' nocturnal lives, revealing new behaviours filmed in full colour like never before.
Season 1
With better luck, better choices, better posture...Josh Corman could've been a rock star. Now he teaches fifth grade, and though he loves his students, he still struggles to find happiness and meaning in a world that sometimes feels short on both.
Season 3
This quick-witted spy drama follows a dysfunctional team of MI5 agents—and their obnoxious boss, the notorious Jackson Lamb—as they navigate the espionage world's smoke and mirrors to defend England from sinister forces.
Season 1
2023 nominee for 2 Emmy® Awards. Jimmy is struggling to grieve the loss of his wife while being a dad, friend, and therapist. He decides to try a new approach with everyone in his path: unfiltered, brutal honesty.
Season 2
Little red chicken Piper is a budding writer who uses her big imagination to rewrite stories, jumping into the action to create unforgettable adventures. Based on David Ezra Stein's best-selling, award-winning children's book series.
Season 1
A traumatic head injury leaves Sophie with extreme memory loss. In her quest to put the pieces of her life back together—with help from her husband and friends—Sophie begins to question the truth behind her picture-perfect life.
Season 1
A woman must forge a relationship with her teenage stepdaughter in order to find her husband, who has mysteriously disappeared.
Season 1
Explore the history of the American LGBTQ movement through the lens of TV in this five-part docuseries. Combining archival footage with new interviews, the series looks at homophobia, the evolution of LGBTQ characters, and coming out in the TV world.
Season 1
Based on the New York Times bestseller, this sweeping saga chronicles the hopes and dreams of a Korean immigrant family across four generations as they leave their homeland in an indomitable quest to survive and thrive.
Season 3
Hailee Steinfeld stars as Emily Dickinson. Poet. Daughter. Total rebel. In this coming-of-age story, Emily's determined to become the world's greatest poet.
Season 1
In a retro-futuristic world, charismatic salesman Jack Billings (Emmy® winner Billy Crudup) leads a team of fellow sales associates determined to revitalize their customers' lives by hawking timeshares on the moon.
Season 1
After a life-changing experience, 13-year-old Ella is eager to seize the day. As she learns to appreciate each moment, she faces the fears that once defined her—and encourages others to do the same.
Season 2
Tamar is a Mossad hacker-agent who infiltrates Tehran under a false identity to help destroy Iran's nuclear reactor. But when her mission fails, Tamar must plan an operation that will place everyone dear to her in jeopardy.
Season 3
Siblings Karl, Addy, and Michael have a very special next-door neighbor: a wise panda named Stillwater. His friendship and stories give them new perspectives on the world, themselves, and each other.
Season 2
Experience the wonders of our world like never before in this epic series from Jon Favreau and the producers of Planet Earth. Travel back 66 million years to when majestic dinosaurs and extraordinary creatures roamed the lands, seas, and skies.
Season 1
Eric C. Conn was a lawyer living a little too large in eastern Kentucky…until two whistleblowers realized he was at the center of government fraud worth over half a billion dollars, one of the largest in U.S. history. And that was just the beginning.
Season 1
On the eve of college graduation, six best friends embark on an epic weekend to celebrate—but it takes a fatal turn. Nearly 20 years later, the survivors are reluctantly reunited by a blackmail text threatening to expose the truth about that fateful night.
Season 1
Earvin "Magic" Johnson is an icon for the ages—from humble beginnings to the Dream Team to business titan. Featuring interviews with President Obama, Larry Bird, Pat Riley, and more, this docuseries charts the life and career of a legend.
Season 1
Award-winning actor and nervous explorer Eugene Levy steps out of his comfort zone for a whirlwind tour of the world's most beautiful and intriguing destinations.
Season 1
Between her parents' divorce and best friend moving away, Amber Brown is having a tough time. But her art, video diary, and new friend Brandi provide outlets for Amber to express her feelings and find gratitude in the love that surrounds her.
Season 1
Apollo and Emma's love story is a fairy tale—until Emma mysteriously vanishes. Bereft, Apollo finds himself on a death-defying odyssey through a New York City he didn't know existed. Based on the award-winning novel.
Season 1
Discover a side of Abraham Lincoln you've never seen before. In this four-part docuseries, a diverse panel of historians and rare archival materials offer a more nuanced look into the man dubbed the Great Emancipator.
Season 1
A family's lives are irreparably disrupted when the son is accused of murdering a fellow classmate in this dramatic legal thriller. Chris Evans, Michelle Dockery, and Jaeden Martell star in the adaptation of William Landay's bestselling novel.
Season 2
Jon Stewart wields his signature humor in this Emmy®-nominated series, walking through America's most persistent problems and trying to find solutions with people at the highest levels of power...if they'd only return his calls.
Season 1
A 12-year-old boy becomes the lone survivor of a plane crash. As he and others affected by the tragedy try to make sense of what happened, unexpected friendships, romances, and communities are formed.

In order to keep our service free we display advertising and may earn affiliate fees for purchases you make on external sites that we partner with.
All content is © 2023 On TV Tonight unless pertaining to advertisers, companies, studios, movies and TV series listed on this site.