Player Profiles Season 1 Episodes
Find out how to watch Season 1 of Player Profiles tonight
Season 1 Episode Guide
Episode 1 - M. Boxall, MIN
New Zealand born and bred and a longtime MLS starter, the defender brings experience, consistency, and leadership to the backline.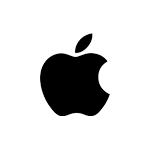 Episode 2 - H. Dotson, MIN
Returning from an ACL injury, the do-it-all guy brings versatility to the Loons' attack—capable of playing midfielder, outside back, and winger.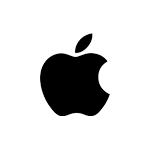 Episode 3 - F. Emmings, MIN
St. Paul must be proud—one of their own is the first homegrown player in Loons history and an intriguing prospect as goalkeeper at 6'5".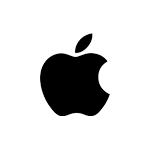 Episode 4 - D. St. Clair, MIN
A World Cup keeper and the MLS All-Star Game MVP in '22, St. Clair is an inspiration to a generation of young Canadian soccer hopefuls.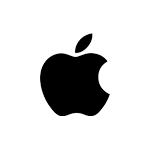 Episode 5 - Coach: A. Heath, MIN
The only head coach MNUFC have ever known helped launch the club in 2017 and quickly built the Loons into playoff regulars.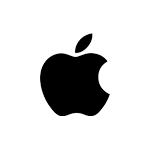 Episode 6 - H. Kessler, NE
The Revs' 2020 first-round draft pick is the club's defensive rock. The UVA product showed out for the U.S. in its '21 Gold Cup win over Mexico.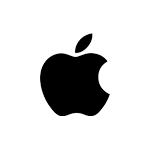 Episode 7 - M. Polster, NE
A savvy veteran at home on defense and in the midfield, Polster returned to the league after a stint with legendary Scottish giants Rangers.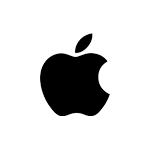 Episode 8 - J. Morris, SEA
Morris was named to the Team of the Tournament in Seattle's Concacaf Champions League run and contributed for the U.S. at the World Cup.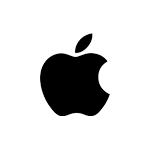 Episode 9 - C. Roldán, SEA
Seattle's midfield star has been at the core of the Sounders' recent championships and he'll be instrumental in their drive back to the playoffs.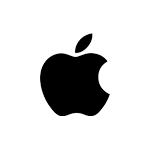 Episode 10 - Nouhou, SEA
Nouhou had a career year in '22: first MLS goal, Concacaf Champions League Best XI, and three World Cup matches for Cameroon.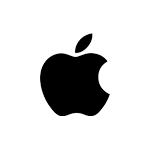 Episode 11 - R. Ruidíaz, SEA
Seattle's leading scorer racked up impressive stats during an injury-riddled 2022—but he's fit, ready, and hoping for a healthy '23.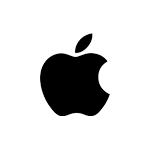 Episode 12 - Héber, SEA
The Brazilian forward has over 100 senior goals, an MLS Cup, and UEFA Champions League experience to his name.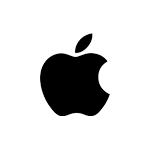 Episode 14 - G. Zusi, SKC
Over 14 seasons, the SKC legend has won an MLS Cup and three U.S. Open Cups—and just signed on to help the club chase more hardware.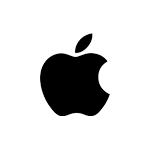 Episode 15 - T. Melia, SKC
The winningest goalkeeper in SKC history is determined to lead his team back to the MLS playoffs.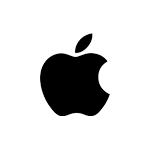 Episode 17 - B. Bye, NE
A defender with a serious motor, he's got the tools to shut attackers down, create chances on offense, and win anything in the air.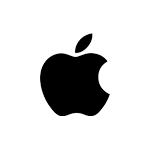 Episode 18 - D. Petrovic, NE
The Revs' Serbian-league find had an immediate impact: The young keeper was named team MVP after a brilliant debut season at the club.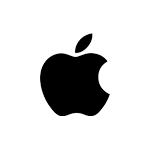 Episode 19 - R. Espinoza, SKC
His unique journey—from Ohio State to SKC, the World Cup, and the Premier League—winds its way back to MLS.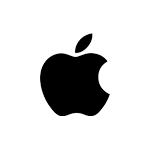 Episode 20 - B. Guzan, ATL
Atlanta's goalkeeper and captain—also the club's resident motormouth—looks to return from a ruptured Achilles suffered in 2022.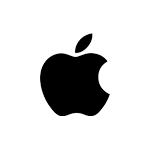 Episode 21 - B. Lennon, ATL
A mainstay at right back since joining Atlanta via trade in 2020, Lennon ranked second among defenders in chances created in '22.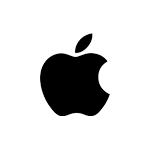 Episode 22 - C. Wiley, ATL
The homegrown defender is rising fast in Atlanta—from debuting at 15 to his recent call-up with the U.S. Under-20 National Team.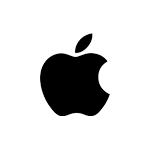 Episode 23 - M. Robinson, ATL
Following a '22 season cut short by injury, the former finalist for MLS Defender of the Year aims to return to form.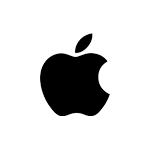 Episode 24 - T. Almada, ATL
The midfielder scored a historic double in '22—being named Newcomer of the Year and becoming the first active MLS player to win a World Cup.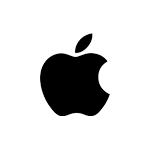 Episode 25 - B. Stuver, ATX
The longtime backup keeper found his groove in Austin, earning the starting job in '20 and being named finalist for a national humanitarian award.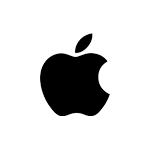 Episode 26 - Z. Kolmanic, ATX
One of the top young defenders in the game, Kolmanic is battle-tested with experience for the Slovenian national team.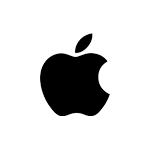 Episode 27 - D. Pereira, ATX
The #1 pick in the 2021 SuperDraft, Pereira is a bolt of lightning from box to box and boasts a nearly 90% pass completion rate.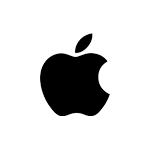 Episode 28 - O. Wolff, ATX
Soccer is a family affair for the teenage midfielder, the son of Austin head coach Josh Wolff and the club's first homegrown player.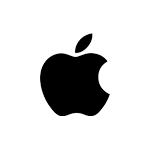 Episode 29 - M. Urruti, ATX
The Argentine striker has done it all—winning the MLS Cup and a Supporters' Shield title while scoring 69 goals over his first 11 seasons.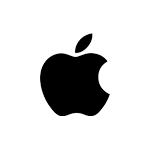 Episode 30 - C. Brady, CHI
The teenage goalkeeper enjoyed a terrific season at the U-20 level in 2022—winning a Golden Glove Award.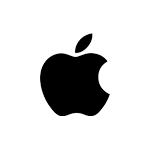 Episode 31 - C. Mueller, CHI
Fast, skilled, and seasoned after playing in Scotland, the winger is an integral piece of the club's attack and eyes a breakout season in 2023.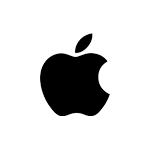 Episode 32 - M. Pineda, CHI
Capable of playing defensive midfield or center back, the versatile homegrown makes an impact whenever he steps on the pitch.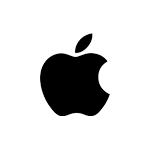 Episode 33 - M. Rodríguez, CHI
A promising young striker, the homegrown talent played in the U.S. Open Cup in 2022.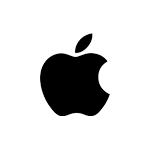 Episode 34 - S. Richey, CHI
Penciled in as a backup keeper, he plays with a veteran's composure in spot starts—leading the club to a 3-2 win over Cincinnati in October '22.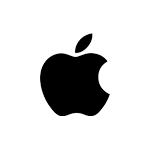 Episode 35 - N. Hagglund, CIN
The Cincinnati native helped propel FCC to the playoffs for the first time in club history and leads a strong backline into '23.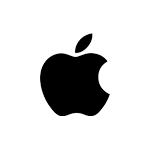 Episode 36 - L. Acosta, CIN
FCC's first All-Star and a Best XI team selection, Acosta led the league with 19 assists and added 10 goals in 2022.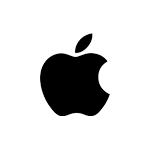 Episode 37 - Brenner, CIN
The striker finished with a flourish in '22, scoring nine goals in his final five games and earning MLS Player of the Month for September/October.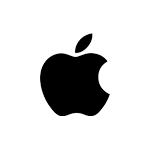 Episode 38 - B. Vazquez, CIN
All-Star honors. A spot on the Best XI team. A playoff run. Vazquez enjoyed a breakthrough 2022.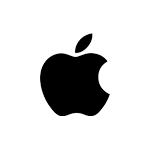 Episode 39 - M. Miazga, CIN
Once a footballing nomad in the European leagues, Miazga joined FCC in the summer of '22 and has strengthened their backline ever since.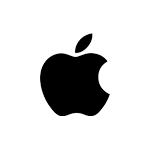 Episode 40 - C. Hernandez, CLB
With eight goals in eight games, the forward made a great first impression when joining the Crew in June '22. Now he wants to lead MLS in scoring.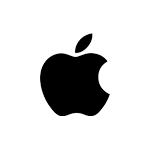 Episode 41 - L. Zelarayán, CLB
El Pirata is one of the game's great playmakers. A former MLS Cup MVP, he can score from anywhere—including bangers from 50 yards out.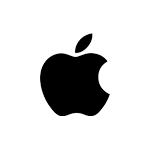 Episode 43 - E. Room, CLB
A leader in the locker room and an iron man on the pitch, the Crew's keeper was one of six players to play every minute of the '22 season.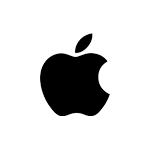 Episode 44 - A. Morris, CLB
In 2020, he became the youngest player ever to start in an MLS Cup—and remains a key member of the Crew's star-studded midfield.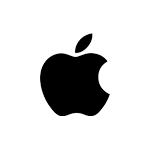 Episode 45 - B. Bender, CLT
The top overall pick in the 2022 SuperDraft, Bender's attacking mentality is a stark contrast from his chill vibe off the pitch.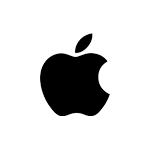 Episode 46 - J. Lindsey, CLT
Raised in Charlotte, the fullback watched football from the stands of Bank of America Stadium. Now he's a high-motor backliner in MLS.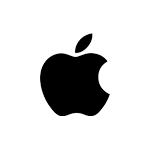 Episode 47 - B. Bronico, CLT
The defensive midfielder is living out a dream playing professionally in his home state and grinds as if every match is his last.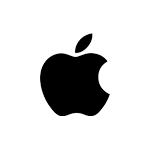 Episode 48 - N. Byrne, CLT
A former Derby County defender, Byrne is widely respected for doing the dirty work and steadying Charlotte's backline.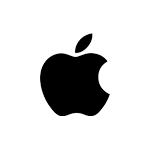 Episode 50 - J. Price, COL
Considered the heartbeat of the club, the Rapids captain and set piece specialist looks to shake off an injury-riddled 2022 season.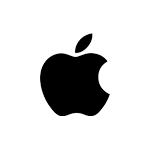 Episode 51 - D. Rubio, COL
The Chilean striker was a smash in the Mile High City in 2022, setting a club record for game-winning goals.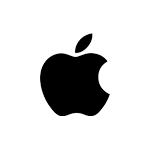 Episode 52 - D. Yapi, COL
The homegrown striker is a promising up-and-comer, earning a recent call-up with the U.S. U-19 National Team.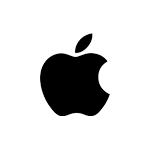 Episode 53 - K. Rosenberry, COL
Steady and consistent on the backline since he joined the Rapids in '19, the fullback has also been known to bury an eye-popping screamer.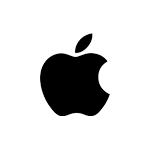 Episode 54 - C. Bassett, COL
Following a year playing in the Netherlands, the Colorado native returns home to strengthen the Rapids midfield.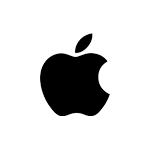 Episode 55 - P. Pomykal, DAL
The FCD midfielder is everything a club wants a homegrown player to become—a relentless, All-Star caliber player who was named captain at 22.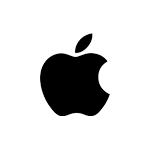 Episode 56 - M. Farfan, DAL
Acquired in 2022 from LAFC, Farfán quickly became a key piece to a Dallas defense that allowed just 37 goals that season.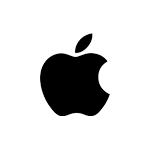 Episode 57 - M. Paes, DAL
The keeper is a block of granite for Dallas—among the league leaders in save percentage who made a key PK stop in the MLS Cup playoffs last season.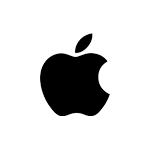 Episode 58 - S. Ibeagha, DAL
The Nigerian-born defender, who won the MLS Cup with LAFC in '22, now bolsters an already-stout Dallas backline.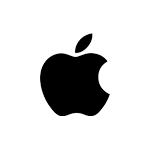 Episode 59 - P. Arriola, DAL
Arriving in Dallas via a blockbuster trade in January '22, Arriola continues to show he's worth it as one of the best wingers in the league.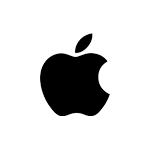 Episode 60 - M. Klich, D.C.
An EPL veteran, the attacking midfielder joins D.C. as head coach Wayne Rooney continues to reshape the roster in his hard-nosed image.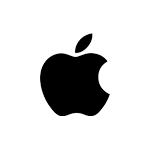 Episode 61 - C. Benteke, D.C.
The Belgian striker found a new home in D.C. playing for Wayne Rooney, joining The Black-and-Red after an illustrious career in the EPL.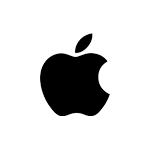 Episode 62 - J. Hopkins, D.C.
Versatile and already 6'2" at 18 years old, the homegrown Hopkins is expected to provide depth at the midfield and forward positions for D.C.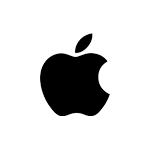 Episode 63 - C. Durkin, D.C.
A homegrown with years of international experience, Durkin plays in the heart of D.C.'s formation with poise and precision.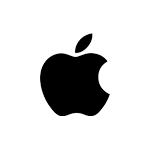 Episode 64 - A. Najar, D.C.
The Honduran is a unique center back—always ready to do the dirty work on the backline while also possessing the skills of a winger.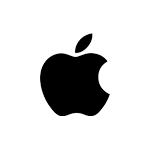 Episode 65 - H. Herrera, HOU
The three-time World Cup veteran is renowned for his talent and grit—and is a key figure in Houston's bid to rejoin the Western Conference elite.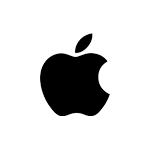 Episode 66 - T. Hadebe, HOU
The Zimbabwean brings stability and power to the middle of a Dynamo backline that will see some new faces in 2023.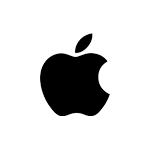 Episode 68 - Artur, HOU
A maestro in the midfield and an MLS Cup champ, Artur is a key figure of the Dynamo's offseason strategy to bring in established winners.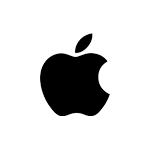 Episode 69 - S. Clark, HOU
A seasoned member of the Dynamo and also the loudest, Clark is a brash, energetic keeper whose lust for life leads to some epic celebrations.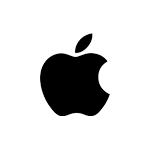 Episode 70 - Chicharito, LA
In the city of stars, Galaxy striker Chicharito gets top billing—the prolific goalscorer is a perennial contender for the MLS Golden Boot.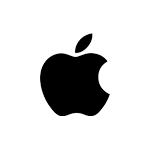 Episode 71 - J. Bond, LA
The keeper is a stable presence for the Galaxy, posting seven shutouts en route to winning the club's Defender of the Year award in '22.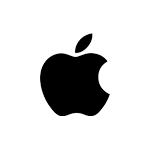 Episode 72 - D. Joveljic, LA
The electrifying Serbian striker has been a fan favorite since arriving from Europe, winning 2022 LA Riot Squad Player of the Year.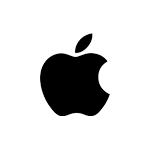 Episode 73 - G. Brugman, LA
The Uruguayan joined the Galaxy in August '22 and made an immediate impact. Now, alongside Riqui Puig, the sky's the limit for LA's midfield.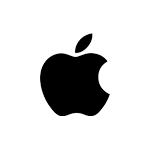 Episode 74 - R. Edwards, LA
Once a journeyman, Edwards tried it all—midfielder, forward, winger—before a move to left back made him a playmaker for the Galaxy.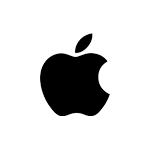 Episode 76 - I. Sanchez, LAFC
One of the game's best defensive midfielders, Sánchez is practically indestructible, missing just two games in 2022.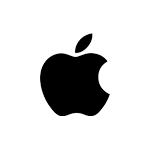 Episode 77 - J. Murillo, LAFC
The Colombian is an intimidator—a brute on the backline—who can also push forward and score in the biggest of moments.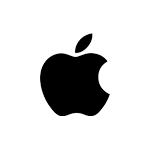 Episode 78 - M. Crepeau, LAFC
The keeper sacrificed his body to win an MLS Cup in '22—breaking his leg after a collision in extra time—and aims to return sometime in-season.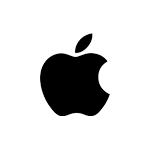 Episode 80 - L. Campana, MIA
The Ecuadorian joined Miami from Wolves in '22, was their second-leading scorer, and earned a Player of the Week nod for a hat trick against NE.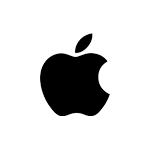 Episode 81 - D. Callender, MIA
The former Cal Bear made himself MIA's first choice keeper in his '22 debut season and finished among the nominees Goalkeeper of the Year.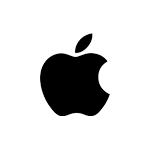 Episode 83 - D. Yedlin, MIA
An American soccer journey that began on youth pitches around Seattle has gone from MLS to the World Cup to the Premier League—and back.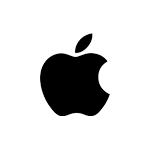 Episode 84 - J. Mota, MIA
The skillful Brazilian center midfielder earned Man of the Match honors in his debut and was nominated for MLS Newcomer of the Year.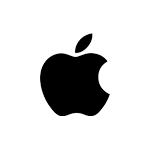 Episode 85 - S. Piette, MTL
The well-traveled Québec native went to Germany for his pro debut, then stopped off in Spain before returning home in 2017 to anchor MTL's defense.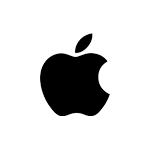 Episode 86 - R. Quioto, MTL
The Honduras national team captain and leading Honduran scorer in MLS history had his best offensive year in 2022—netting 15 in 30 games.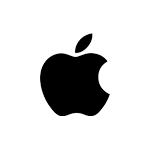 Episode 87 - J. Pantemis, MTL
A model of persistence, the homegrown keeper has gone from academy ('14) to reserves ('16) to first-team standout with his only pro club.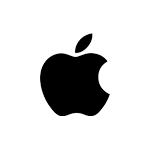 Episode 88 - V. Wanyama, MTL
The first Kenyan to ever score in the UEFA Champions League left Spurs for MLS in 2020, providing defensive strength to Montréal's midfield.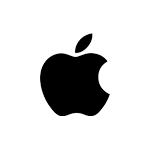 Episode 89 - J. Waterman, MTL
In 2020, he became the first Canadian Premier League player ever sold to an MLS club—and in 2022 he made the Canadian World Cup roster.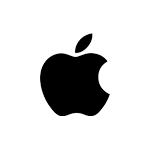 Episode 90 - G. Vrioni, NE
The lanky Albanian international made his name racking up goals in the Austrian league before joining the Revs from Juventus mid-2022.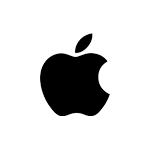 Episode 91 - H. Mukhtar, NSH
The '22 MVP and Golden Boot winner has thrilled MLS ever since his 2019 arrival—a superstar within Nashville's emerging title contender.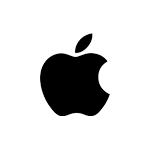 Episode 92 - W. Zimmerman, NSH
Walker is both the anchor of Nashville's defense and the first goalscorer in the club's MLS history. He was named Defender of the year in '20 and '21.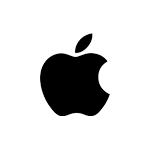 Episode 93 - F. Picault, NSH
The exciting American with European experience is a new Nashville signing. The club hopes he'll add speed and production from the wing.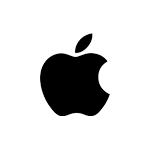 Episode 94 - R. Leal, NSH
Nashville's 2020 Offensive Player of the Year is a Costa Rican international ready to pile up the goals in his fourth season at the club.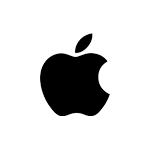 Episode 95 - S. Davis, NSH
In his first season with the club, the longtime RBNY player logged 34 matches as the engine and grit of Nashville's 2022 midfield.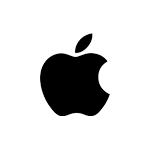 Episode 96 - L. Barraza, NYC
The goalkeeper enjoys listening to and playing music in his free time—and loves playing the last line of defense for New York City.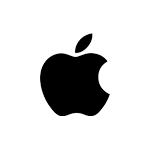 Episode 97 - M. Chanot, NYC
Choosing soccer over boxing at 13, Chanot still plays with pugilistic intensity as a defender for New York City.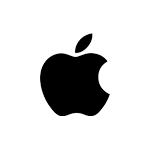 Episode 98 - J. Haak, NYC
Raised on the streets of the Lower East Side, the midfielder wants to become the first homegrown to score a goal for New York City.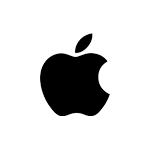 Episode 99 - A. Morales, NYC
A Bundesliga veteran and club leader, Morales shows his love for the beautiful game and New York City by playing with aggressiveness.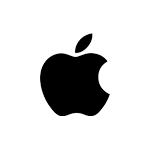 Episode 100 - K. Parks, NYC
The midfielder plays calmly and precisely, like he was born with a ball at his feet—apropos, because he was born into a soccer-loving family.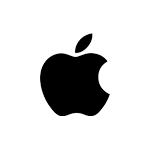 Episode 101 - E. Kara, ORL
The Austrian international joined the club in 2022, leading Orlando with 11 goals in 29 league matches.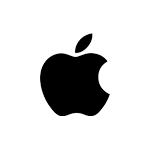 Episode 102 - F. Martins, ORL
The veteran midfielder brings much-needed depth and leadership to his sixth MLS club.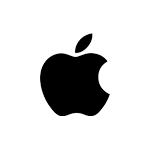 Episode 103 - L. Petrasso, ORL
Orlando's off-season acquisition from Toronto is a Canadian youth international whose versatility makes him useful anywhere on the left side.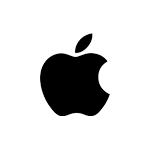 Episode 104 - F. Torres, ORL
The Uruguayan international led his club in goal contributions and earned Man of the Match honors in Orlando's U.S. Open Cup triumph.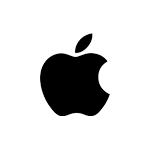 Episode 105 - M. Pereyra, ORL
Since joining the club in 2019, Orlando's Uruguayan field general and captain has been the beating heart of their success.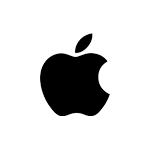 Episode 106 - J. Carranza, PHI
The Argentinian made an instant impact with 14 goals and nine assists in 2022, his first season with the Union.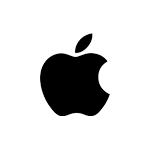 Episode 107 - A. Bedoya, PHI
The Union's captain has been at the heart of the club's recent successes and hungers to bring an MLS Cup to Philly.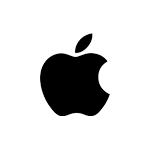 Episode 108 - J. McGlynn, PHI
The academy product's only 2022 goal was one to remember—a finalist for the Union's Goal of the Year.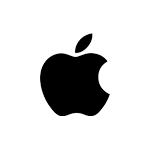 Episode 109 - J. Elliott, PHI
Anchoring the Union's defense since 2017, the Englishman's brace in the 2022 MLS Cup drew hard-earned praise.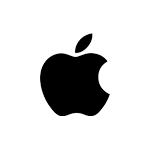 Episode 110 - K. Wagner, PHI
The versatile two-time All-Star sparked rumors of a European transfer and earned First XI honors with an electric 2022 season.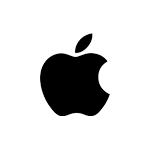 Episode 111 - Evander, POR
The speedy attacking midfielder brings Brazilian flair and European experience into a title-hunting locker room.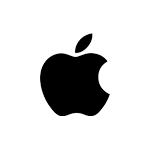 Episode 112 - D. Chara, POR
Portland's longest-tenured player and fan favorite has designs for getting the Timbers back to the top of the league.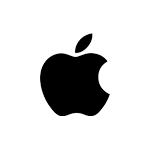 Episode 113 - S. Blanco, POR
After a lengthy recovery from ACL and hamstring injuries, Blanco has worked his magic back into the Timbers' mix.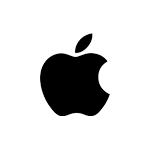 Episode 115 - D. Ayala, POR
Portland has big plans for the clever, youthful midfielder who's the latest future star from the Timbers' Argentine pipeline.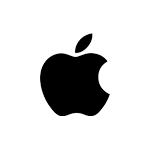 Episode 116 - L. Morgan, RBNY
From Scotland to South Beach to the bright lights of the Tri-State Area—the talented winger has always been a goal-scoring menace.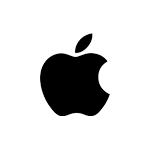 Episode 117 - J. Tolkin, RBNY
Honored as the club's defensive player of the year, the young New Jersey native is already considered one of the league's top fullbacks.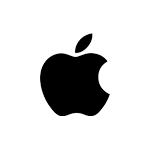 Episode 118 - R. Meara, RBNY
Once a college star at nearby Fordham, Meara's been with the club for over 10 years, boasting seven clean sheets over 37 MLS matches.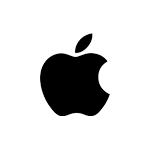 Episode 119 - D. Yearwood, RBNY
The stout midfielder joined RBNY in '19 and brought the hard-pressing, ball-winning ways that had made him a Football League success.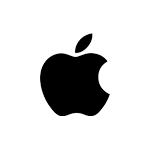 Episode 120 - C. Ofori, RBNY
A homegrown sensation who's played in a Red Bulls kit since U-13, Ofori enters his 2023 rookie season on the first team at the age of 17.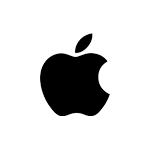 Episode 128 - J. Savarino, RSL
The Venezuelan rejoined the club from Brazil midseason and still managed to lead the team in goal contributions.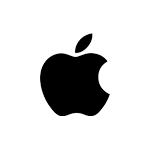 Episode 129 - D. Kreilach, RSL
Back surgery derailed the usually reliable Croatian's '22 season, but he eagerly anticipates a return to his customary attacking ways in '23.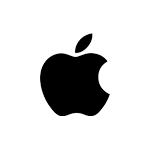 Episode 130 - D. Luna, RSL
The teen phenom's lethal combination of raw strength, fearlessness, and fast feet make him a cornerstone of RSL's rejuvenated attack.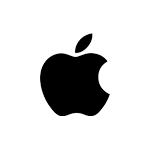 Episode 131 - A. Julio, RSL
Heroics off the bench in '22 earned him supersub status, but the natural scorer aims to bring his attacking prowess to RSL's starting lineup in '23.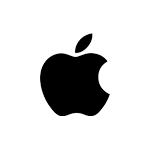 Episode 132 - R. Rubin, RSL
The well-traveled native Portlander has finally found a long-term home as a crucial piece of RSL's attack.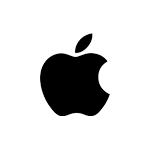 Episode 133 - C. Cowell, SJ
Entering his fourth MLS season still a teenager, the homegrown scorer's already been an All-Star and made his U.S. Men's National Team debut.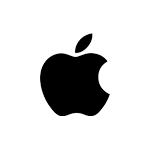 Episode 134 - C. Espinoza, SJ
The goal-scoring winger brings a résumé that includes Villarreal and Boca Juniors to the San Jose attack.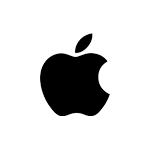 Episode 135 - J. Yueill, SJ
The UCLA standout joined San Jose in 2017 and had his highest goal-scoring output for the Earthquakes in 2022.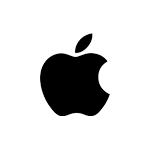 Episode 136 - J. Ebobisse, SJ
He's been in the league since 2017, started an MLS final, twice been invited to USMNT camp—and still tantalizes with his potential.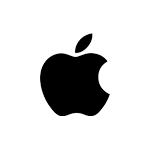 Episode 137 - T. Thompson, SJ
Tommy was SJ's first homegrown signing, is the club's longest-tenured player at 10 years, and just signed a contract extension with the Earthquakes.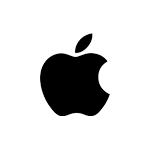 Episode 138 - A. Pulido, SKC
Injuries prevented the Mexican World Cup veteran from helping Sporting's cause in 2022, but he's ready to recover his goal-scoring ways in '23.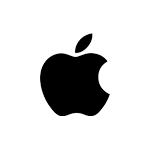 Episode 139 - J. Russell, SKC
The SKC captain earned MVP honors in 2022 and holds the distinction of being the highest-scoring Scotsman in MLS history.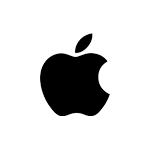 Episode 146 - M. Bradley, TOR
He enters his 10th Toronto season as reliable as ever—still the leader in minutes, still a source of goals and assists…and still the captain.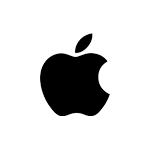 Episode 147 - L. Insigne, TOR
Lorenzo Il Magnifico hopes his attacking wizardry will add MLS glory to an already-sparkling résumé.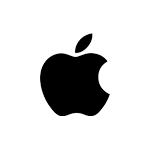 Episode 148 - F. Bernardeschi, TOR
Toronto's high-profile DP signing scored eight goals in thirteen 2022 appearances, setting the stage for a prolific '23 season.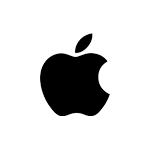 Episode 149 - J. Osorio, TOR
Toronto's longest-serving player signed a contract that will keep him in red until 2025 before heading to Qatar to represent Canada in the World Cup.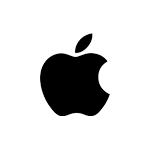 Episode 151 - R. Gauld, VAN
The skillful veteran of Scottish and Portuguese soccer has found a home in Vancouver's midfield, earning the club's 2022 Player of the Year honors.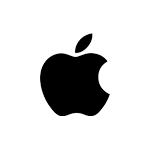 Episode 152 - B. White, VAN
A consistent poacher since scoring in his first MLS start, the former Duke star looks to feature in 2023's Golden Boot race.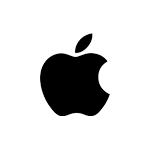 Episode 153 - J. Gressel, VAN
The dynamic wingback and 2017 Rookie of the Year joined Vancouver in 2022 via trade and started 2023 with his first USMNT call-up.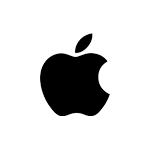 Episode 154 - R. Raposo, VAN
The Best Young Canadian Player of the 2022 Canadian Championship is set to become an even bigger part of the Whitecaps' plans in '23.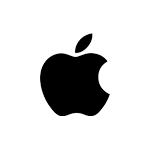 Episode 155 - T. Hasal, VAN
The academy product earned a homegrown contact in 2019 and picked up MLS Team of the Week honors three times in a breakout '22.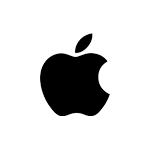 Episode 156 - J. Ferreira, DAL
"Cheetah" is among the fastest players in the league, a speedy striker on the cusp of fame after an 18-goal season and a World Cup appearance.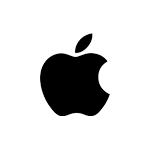 Episode 157 - C. Akapo, SJ
The Earthquakes' new defender comes to MLS from Spain, where he helped lead Càdiz from the second tier into La Liga.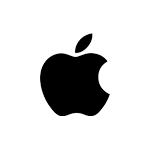 Episode 158 - E. Cerrillo, DAL
The Waco native has emerged from Dallas' academy and the USMNT youth setup as a versatile, creative defensive midfielder.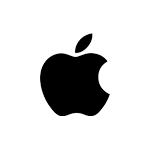 Episode 159 - T. Ntsabeleng, DAL
Known for his mazy dribbling and high energy, the South African was FCD's third pick in the '22 draft—and a pleasant surprise in his rookie season.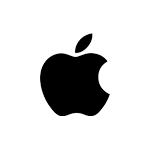 Episode 160 - J. Martínez, MIA
The Venezuelan striker has virtually every MLS award on his mantel: MVP, All-Star Game MVP, MLS Cup MVP, and a Golden Boot.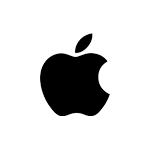 Episode 161 - J. Martinez, DAL
A commanding central defender from Spain, who loves Tex-Mex food, Martinez shares that his dog has his personality, and more.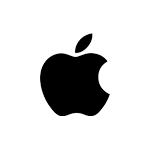 Episode 162 - A. Velasco, DAL
A speedy Argentinian winger who loves to push the ball, and had the nerve to try something cheeky in a 2022 playoff win.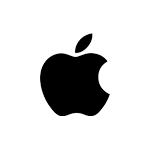 Episode 163 - A. Carrera, DAL
This FC Dallas Homegrown goalkeeper was born in Mexico but plays for the U.S. U-20 team, loves his three dogs, and playing golf.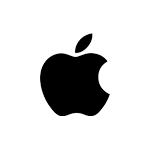 Episode 164 - N. Tafari, DAL
A tall and rangy center back out of UConn, this dog lover sets the tone in the back of the defense, and on social media.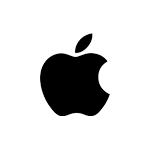 Episode 165 - R. Celentano, CIN
Goalkeeper Roman Celentano on the best advice he has received as a player, and why he chose soccer over football, baseball, and basketball.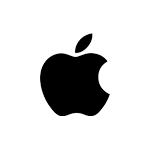 Episode 166 - A. Barreal, CIN
The 23-year-old from Buenos Aires, Argentina, shares his favorite moments living in Cincinnati and what it was like to score the first-ever goal in TQL Stadium.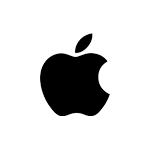 Episode 167 - J. Moreno, CIN
Midfielder Junior Moreno, a native of San Cristóbal, Venezuela, discusses who has influenced him the most and where his soccer career began.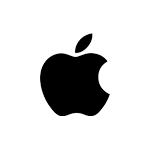 Episode 175 - Z. Valentin, MIN
Veteran MLS defender followed in his older brother's soccer footsteps. He continues to draw strength from his family both on and off the pitch.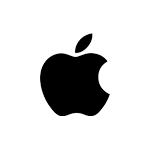 Episode 176 - W. Trapp, MIN
From his early days as a leader on the US Youth National Team, to his role as MNUFC's captain, Trapp's leadership style has been forged through a decade of growth.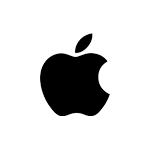 Episode 177 - DJ. Taylor, MIN
Determination and hard work are what brought this defender to the MLS, and they continue to serve him well on the pitch.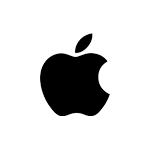 Episode 178 - R. Lod, MIN
Finnish stalwart Robin Lod embodies his country's concept of "Sisu". His strength of will is on full display no matter where he is asked to play on the pitch.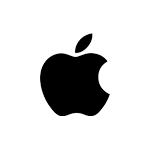 Episode 179 - B. Hlongwane, MIN
This dynamic South African goal-scorer brings joy and excitement every time he steps on the pitch. This year he has proven to be a reliable offensive weapon.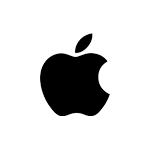 Episode 180 - J. Sang-bin, MIN
Young South Korean International brings an exciting mix of speed and athleticism to Minnesota's offense.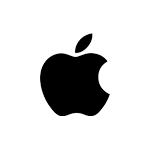 Episode 181 - Q. Sullivan, PHI
Born and raised in Philadelphia, the 19-year-old midfielder is an exciting young prospect to the Union's attack.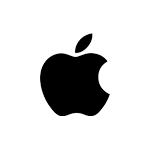 Episode 182 - N. Harriel, PHI
The high-flying, 22-year-old, homegrown defender from Florida has become a crucial part to the Union's back line.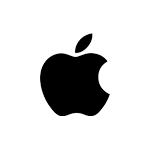 Episode 183 - J. Glesnes, PHI
The Norwegian center back has cemented himself as one of the best defenders in the MLS, and the backbone of Philly's defense.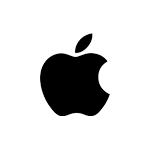 Episode 184 - D. Gazdag, PHI
The Hungarian phenom quickly became a household name in the MLS, and is an integral part of Philly's dangerous goal-scoring ability.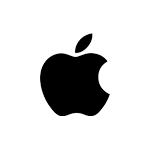 Episode 185 - A. Blake, PHI
2022's MLS Goalkeeper of the year, Andre Blake, is a name that has become synonymous with the Philadelphia Union.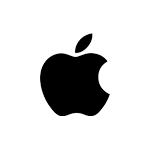 Episode 186 - K. Smith, ORL
Nicknamed 'El Soldado", Smith is a true jack of all trades on the backline, and is ready whenever his number is called.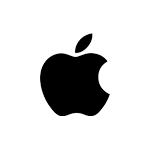 Episode 187 - C. Araújo, ORL
The Uruguayan "U-22 Initiative" midfielder brings grit, physicality, and poise to the middle of the park.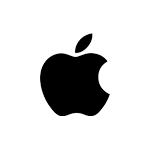 Episode 188 - I. Angulo, ORL
A creative Colombian winger who leads the team in pace and isn't afraid to take defenders on.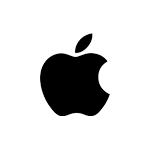 Episode 189 - G. González, ORL
One of the most promising U-22 initiative forwards, from Argentina, looks to make his name in MLS.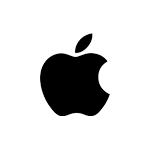 Episode 190 - P. Neto, ATL
Paulo Neto, Atlanta United gamer, was the only player in the eMLS circuit to participate in FIFAe World Cup, an event that hosts the top 24 gamers in the world.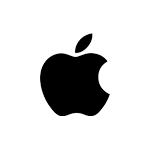 Episode 191 - N. Cobb, ATL
The young defender and homegrown player, Noah Cobb, built his way up to the First Team in 2023 after progressing through the Academy where he started with the U-12s.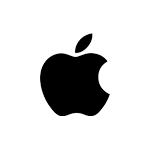 Episode 193 - J. Sirois, MTL
Homegrown goalkeeper who has had a stratospheric rise this season, establishes a new Club record for consecutive shutout minutes at home.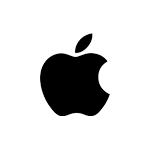 Episode 194 - B. Duke, MTL
Up and coming talented playmaker, who arrived in major trade, looks to make an impact in the Bleu-blanc-noir colors.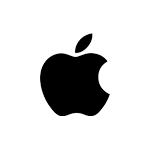 Episode 195 - J. Cascante, ATX
From Puerto Limón, Costa Rica, defender Julio Cascante is writing his own story with Austin FC.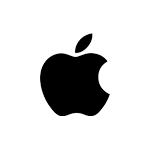 Episode 196 - J. Gallagher, ATX
Defender, Jon Gallagher is a contributor at both ends of the pitch for Austin, earning his first MLS All-Star selection in 2023.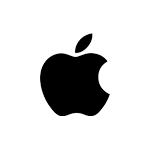 Episode 197 - E. Finlay, ATX
Ethan Finlay is a 12 year MLS veteran who is making an impact with Austin FC.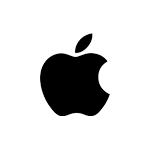 Episode 198 - S. Driussi, ATX
Coming off of an MVP-Caliber season, midfielder Sebastián Driussi looks to lead VERDE & Black to new heights.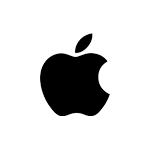 Episode 199 - D. Nagbe, CLB
The Crew's Captain reflects on his Ohio roots, and representing the Club he grew up supporting.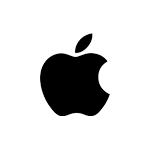 Episode 200 - J. Williams, CLB
The Ohio native and long-time Crew player discusses his journey with the club he grew up supporting.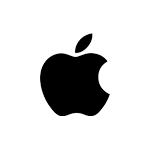 Episode 201 - M. Farsi, CLB
From Canada to Algeria to Columbus, the Crew defender discusses his skills on and off the pitch.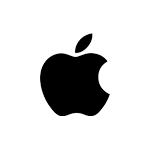 Episode 202 - S. Moreira, CLB
The Frenchman reflects on memorable moments in his career, and his love for getting into the attack.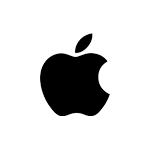 Episode 203 - A. Westwood, CLT
Charlotte FC's captain brings a decade of Premier League experience to anchor the Crown, on and off the pitch.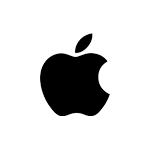 Episode 204 - E. Copetti, CLT
As new father, Copetti has a fresh perspective on life as he embarks on a new journey with Charlotte FC.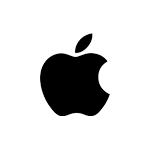 Episode 205 - S. Nealis, RBNY
A star defender for the Red Bulls, the Long Island, NY native is proud to command the back line and don the captain's armband.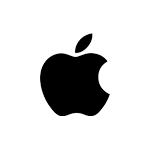 Episode 206 - P. Stroud, RBNY
The homegrown midfielder from Chester, NJ was signed to the first team in 2022 after a standout career at Duke University.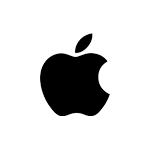 Episode 207 - K. Duncan, RBNY
The Brooklyn, NY native enters his sixth season with the Red Bulls and was a member of the 2018 Supporters Shield-winning team.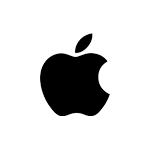 Episode 208 - D. Edelman, RBNY
The homegrown midfielder from Warren, NJ, also sported the captain's armband for the United States U-20 Men's Youth National Team at the 2023 FIFA U-20 World Cup.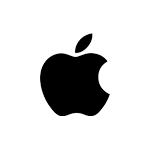 Episode 213 - C. Ronan, COL
Determined to top his own records and demand control in the center of the pitch, the Irish midfielder's ability to dictate the play shines through for both club and country.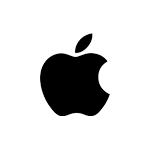 Episode 214 - A. Maxsø, COL
With his mind set on authenticity, the Danish international helps hold down the Colorado backline with poise and command.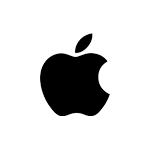 Episode 215 - M. Bombito, COL
After progressing from junior college to professional play, the Canadian defender's adaptability and athleticism prove to be his greatest assets on the pitch.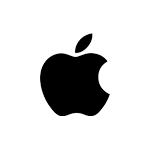 Episode 216 - B. Galván, COL
Fancy footwork and inspiration from his family propels the Argentine winger to bring a spark to the Rapids' attack.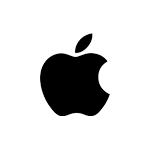 Episode 217 - J. Paulo, SEA
Midfielder João Paulo shares his favorite memories and reflects on notable moments from his time as a Sounder.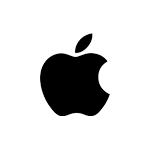 Episode 218 - S. Frei, SEA
Goalkeeper Stefan Frei, discusses memories, titles—and the legacy he's created in Seattle.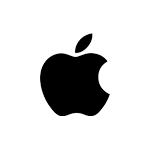 Episode 219 - N. Lodeiro, SEA
Midfielder Nicolás Lodeiro sits down to discuss the memories, trophies, and the legacy he's created as a Sounder.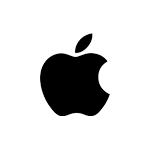 Episode 220 - F. Montero, SEA
Midfielder Fredy Montero sits down to discuss the memories, trophies, and the legacy he created as a Sounder.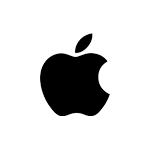 Episode 221 - JT. Marcinkowski, SJ
The Quakes homegrown goalkeeper talks about growing up with the club and his deep connection to the community.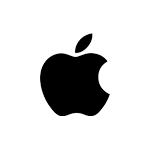 Episode 222 - O. Nwobodo, CIN
Nigerian Designated Player Obinna Nwobodo describes his playing style and recounts his favorite memories playing for FC Cincinnati.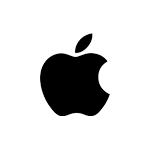 Episode 223 - M. Pellegrini, NYC
The Argentine forward swapped Inter Miami for NYCFC, agreeing a permanent deal in 2023.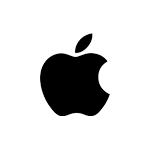 Episode 224 - T. Martins, NYC
A member of NYCFC's leadership group, the defender is a staple in the backline for the Boys in Blue.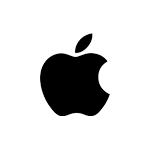 Episode 225 - A. Jasson, NYC
An NYCFC Academy graduate balancing college and ambitions for a breakthrough season with the club.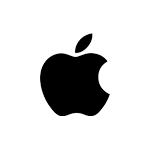 Episode 226 - T. Magno, NYC
The Brazilian 2021 MLS Cup champion is aiming for a strong end to his third season at NYCFC.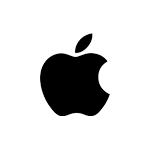 Episode 227 - H. Afful, CLT
Former Ghanaian international, spreads joy throughout his long MLS career.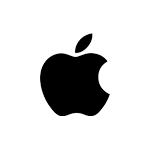 Episode 228 - S. Arfield, CLT
The Scottish-Canadian brings a calming veteran presence to Charlotte and MLS.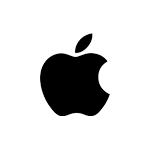 Episode 229 - K. Vargas, CLT
The young Colombian winger is flipping his way past defenders in front of raucous crowds in Charlotte.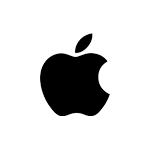 Episode 230 - B. Cambridge, CLT
The college standout enjoys the journey to the pros as he looks to make a rookie season impact.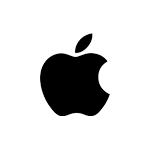 Episode 231 - O. Alonso, ATL
Cuban Midfielder and an MLS Cup champion, Osvaldo "Ozzie" Alonso, is a steady force in soccer with a career spanning 17 years.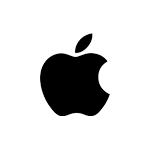 Episode 232 - F. Ibarra, ATL
The Argentinian midfielder, Franco Ibarra, has played over 53 MLS matches after progressing and succeeding through the youth soccer system in Argentina.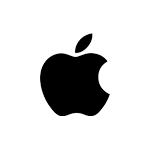 Episode 233 - S. Johnson, TOR
From the US men's national team to Toronto FC, get to know all about the one and only Sean Johnson.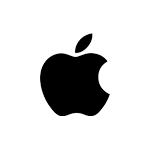 Episode 234 - K. Franklin, TOR
Kobe Franklin shares the impact his mom has had on his life, joining Toronto FC from Chicago Fire, and bonding with his other young teammates.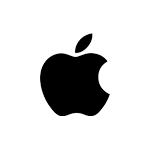 Episode 235 - J. Marshall-Rutty, TOR
Get to know TFC Academy product, Jahkeele Marshall-Rutty, as he talks about joining TFC at U11, his pre-game rituals, and great advice.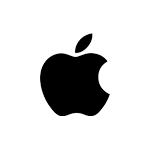 Episode 236 - M. Choinière, MTL
From Academy prospect to MLS All-Star, the homegrown product is having a breakout season for the Club.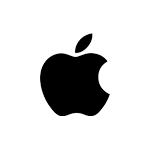 Episode 237 - A. Lassiter, MTL
Son of MLS legend Roy Lassiter, the speedy winger was acquired from Inter Miami CF early in the 2023 season.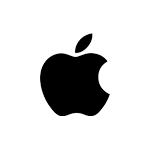 Episode 238 - G. Campbell, MTL
In his first season at the Club, the imposing center back has shown he's got the skills to cook up some offense.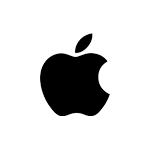 Episode 243 - E. Rigoni, ATX
Attacker, Emiliano Rigoni played in Europe's top leagues before being reunited with fellow Argentine and former teammate Sebastián Driussi in ATX.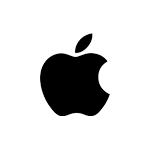 Episode 246 - A. Mățan, CLB
The Romanian talk about his journey to The Crew, and ambition to raise another trophy to Columbus.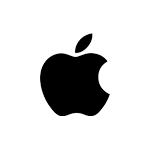 Episode 247 - S. Zawadzki, CLB
The Ohio native and Crew Academy product discusses his versatility and knack for clutch performances.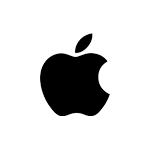 Episode 248 - P. Schulte, CLB
The 2022 MLS Next Pro Goalkeeper of the Year discusses his first season as The Crew's starter in net.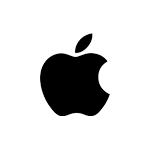 Episode 253 - S. Lobzhanidze, ATL
A determined Georgian, Saba Lobjanidze, debuts as a winger for Atlanta United by bringing on his international quality and experience.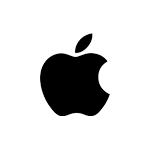 Episode 254 - G. Giakoumakis, ATL
The Greek forward, Giorgos Giakoumakis, brings on a powerful love of score goals along with a defensive leadership.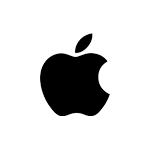 Episode 255 - T. Muyumba, ATL
French native, Tristan Muyumba, has made a major impact since joining Atlanta United as a midfielder and continues to stand out.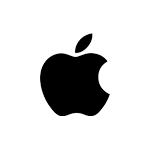 Episode 269 - T. Barlow, RBNY
A standout at Wisconsin, the former Badger is contributing in his fifth season as a Red Bull striker.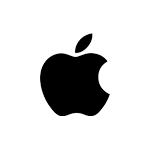 Episode 270 - C. Harper, RBNY
The 21-year-old winger has been a versatile and consistent presence on New York's backline throughout 2023.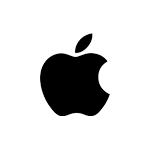 Episode 275 - R. Jansson, ORL
Nicknamed "The Viking", this Swedish defender is a pillar in the backline; most starts in club history and counting.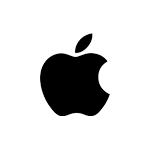 Episode 276 - D. Thorhallson, ORL
Versatility is the name of Dagur's game as this Icelandic star provides strength across pitch.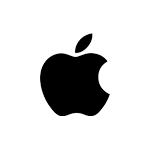 Episode 277 - D. Mcguire, ORL
"Orlando Runs on Duncan"; this rookie smashed onto the MLS stage as a true number 9 for the ages.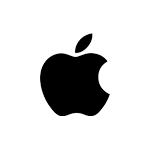 In order to keep our service free we display advertising and may earn affiliate fees for purchases you make on external sites that we partner with.
All content is © 2023 On TV Tonight unless pertaining to advertisers, companies, studios, movies and TV series listed on this site.