30 Minute Meals Season 28 Episodes
Find out where to watch Season 28 of 30 Minute Meals tonight
Season 28 Episode Guide
Episode 1 - Chicken Patty Parm
Rachael Ray's Roasted Chicken Parm Meatball Patties are a marriage of a classic Italian favorite and good old American burgers. She pairs the sandwich with her Salami Salad for a meal that can't be beat.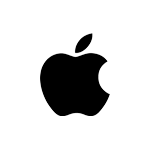 Episode 2 - Tacos, Tacos, Tacos
Rachael Ray is fired up for a smokin' taco night with Mezcal Shrimp Tacos. Mezcal, fire-roasted tomatoes, paprika and chipotle in adobo bring smoky heat to counter a cool crema and juicy shrimp.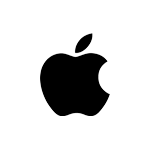 Episode 3 - Comfort Food, Quick
Rachael Ray skips the fuss of making a traditional Chicken Pot Pie by whipping up her easy, stove-top version in half the time. She tops the filling with golden, buttery pieces of puff pastry.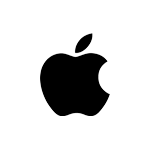 Episode 4 - Not Your Mom's Sloppy Joes
For a Korean-Inspired Sloppy Joe, Rachael Ray mixes ground pork and beef with new ingredients like pears, sesame oil and gochujang. Her Quick Korean Pickles add a sweet crunch that rounds out the sandwich.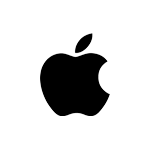 Episode 5 - Cast Iron Skillet Pan Pizza
Rachael Ray makes her favorite pizza at home in a cast iron skillet. Spicy sausage, chili flakes and honey liven up her Sausage Pizza, and her Fennel and Olive Salad is a bright, refreshing complement to the hot and cheesy pizza.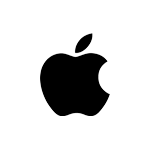 Episode 6 - Burger Night Done Right
Rachael Ray beats any restaurant fare with an Oklahoma-style Smack Burger with slices of Vidalia onions smashed into the patties. Powdered buttermilk and dried spices turn Ranch-Flavored Tater Tots into an irresistible side dish.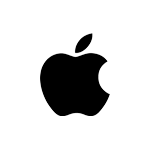 Episode 7 - Trendy Fried Chicken
Rachael Ray's secret to light and crispy skin on her Trendy Fried Chicken is vodka and cornstarch in the batter. She also puts a new spin on a traditional cabbage slaw with her Kimchi Slaw with gochujang.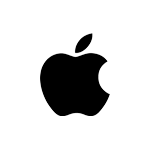 Episode 8 - Red Roses, Pink Vodka Sauce
Rachael Ray proves that it pays to perfect the classics with her Pasta with Vodka Sauce and Shrimp. Her easy vodka sauce is both simple and sumptuous, and adding shrimp elevates it to a perfect meal for a date night.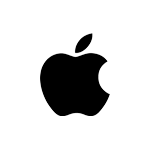 Episode 9 - Bacon-Egg-Taco Tot Burrito
Rachael Ray's Bacon, Beans, Eggs, Taco Tots Burritos have all the best breakfast foods wrapped up in one tortilla, making them the perfect choice for breakfast for dinner.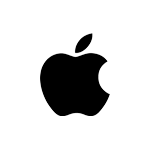 Episode 10 - A Cutlet Above
Rachael Ray reinvents the everyday pork cutlet with her thin and crispy fried Pork Tonkatsu with Shiso and Savoy, topped with a sweet and tangy sauce.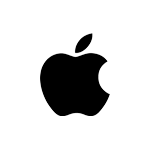 Episode 11 - The Cusimano Special
Rachael Ray makes her husband John's favorite sandwich, the Cusimano Special -- a beef au jus with an Italian twist, adding provolone sauce, roasted peppers and pickled peppers. It's so beloved that they call it 'Da Cuz for short.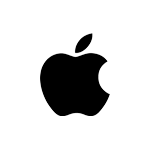 Episode 12 - Portobello Cheese-Steak Fries
The secret to Rachael Ray's cheese-steak fries is that there's no steak! Instead of sliced beef, she packs portobello mushrooms with flavor and layers them on fries with cheese sauce for a meat-free win.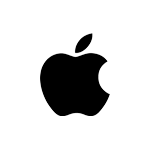 Episode 13 - Egg-zactly What You Want
Rachael Ray makes Shakshouka, which is easier to make than it is to say! This savory Middle Eastern dish of tomatoes and eggs is typically served for breakfast, but it's a hearty meal any time of day.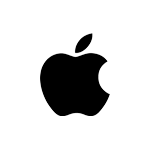 Episode 14 - Breakfast for Dinner
Rachael Ray shows that breakfast for dinner doesn't have to mean pancakes and scrambled eggs. She whips up crave-worthy Chilaquiles with a rich, red chile sauce made with Guajillo peppers for a satisfying kick.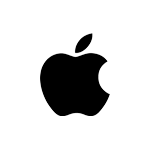 Episode 15 - Chicken Change-Up
Rachael Ray's Deviled Chicken Francese gets its devilish flavor from spicy Calabrian chile paste, tangy Dijon mustard and sharp Pecorino Romano cheese. Charred Bread and Arugula on the side make sure no sauce is wasted.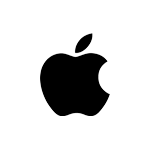 Episode 16 - Mexi-Mac Burgers
Rachael Ray takes on the classic burger and fries combo and gives it a south-of-the-border twist with a mix of chorizo sausage and ground beef, and she uses spices to turn frozen waffle fries into a zesty side.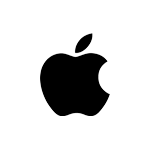 Episode 17 - No Crying in Carbonara
Big lumps of crabmeat are the secret to Rachael Ray's twist on pasta carbonara. The bright flavors of crab, celery, lemon and sherry balance rich, creamy egg yolks, fatty pancetta and sharp cheese in her Carbonara with Crab.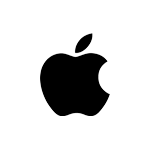 Episode 18 - 3-Salad Chef's Salad Plate
Each salad on Rachael Ray's 3-Salad Chef's Salad Plate has a unique flavor. There's the tangy kick of horseradish in the beef salad, the spice of cayenne in the deviled ham salad and the salty capers in the chicken rillette.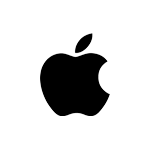 Episode 19 - Shrimp App, Chicken with Rice
For takeout made at home, Rachael Ray throws together a quick Salt and Pepper Shrimp appetizer and easy chicken dish. Her 3-Cup Chicken with Rice is a riff on the popular 3-cup meal.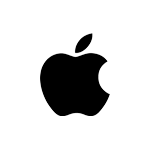 Episode 20 - Sichuan Steak au Poivre
Rachael Ray turns up the flavor on a steakhouse staple with her Sichuan Steak au Poivre with Scallion Mashed Potatoes, which uses both Sichuan and black peppercorns.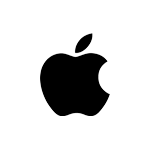 Episode 21 - Don't Get Curried Away
Rachael Ray makes her Chicken Curry in a Hurry with Basmati featuring a homemade curry spice blend that allows her to experiment with flavors.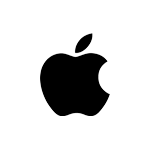 Episode 22 - Barbecue Chicken Pan Pizza
Rachael Ray's Barbecue Chicken Pan Pizza is the perfect mix of salty, sweet, tangy and sharp. She bakes the pizza dough in cast iron until it's crispy and tops it with barbecue chicken, mozzarella and cheddar cheese.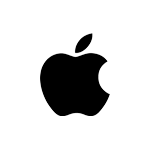 Episode 23 - Mexican Lasagna Suiza
Rachael Ray gives cheesy chicken enchiladas a makeover by transforming them into Mexican Lasagna Suiza. She blends tomatillos with two cheeses, crema and layers of tortillas to create a golden, bubbly weeknight dinner.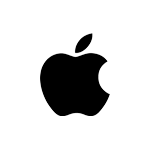 Episode 24 - Tomato Soup and Reuben Salad
Rachael Ray thinks outside the box with this soup and salad combination. The garnish is a game-changer in her Tomato Soup with Cheddar Dill Popcorn, and her Reuben Salad is topped with all the fixings of the deli sandwich.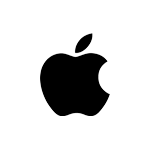 Episode 25 - Buffalo Chicken Salad
Rachael Ray makes a huge Buffalo Chicken and Blue Ranch Statement Salad that's perfect for a dinner party or a big game night.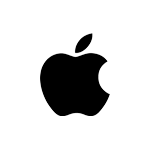 Episode 26 - Make Your Own Takeout
Rachael Ray's Beef Pepper Fry: Indian-Style Pepper Steak is a must for both fans of Indian takeout and home cooks looking for something new. The secret is warm, earthy spices with bright vegetables and hot peppers.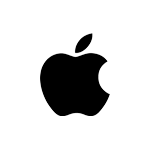 Episode 27 - Have a Ball
Rachael Ray's Roasted Meatballs with Garlic Bread taste just like Grandma used to make, but they come together in just 30 minutes. Rachael adds crusty, buttery garlic bread for an unbeatable home-cooked meal.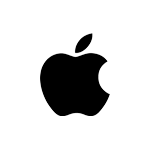 Episode 28 - Spaghetti with Bacon and Chard
Rachael Ray chooses two star ingredients for her quick pasta dish, Spaghetti with Bacon and Chard. Smoky bacon flavors a sharp pecorino cheese sauce that coats swirls of spaghetti and earthy greens.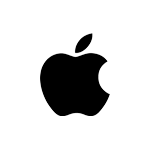 Episode 29 - Chicken Curry Chili
Rachael Ray's Curry Chicken Chili with Sriracha is a spicy change from the everyday. Ground chicken and smashed chickpeas are loaded with jalapeno, spices and a hefty kick of sriracha.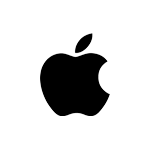 Episode 30 - Shawarma Burgers with Sauce
In only 30 minutes, Rachael Ray makes Shawarma Burgers with Tahini-Yogurt Sauce to rival any Mediterranean restaurant. Her lamb patty is sandwiched with yogurt sauce and a mixture of toppings and fresh herbs.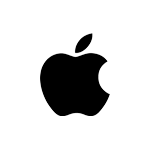 In order to keep our service free we display advertising and may earn affiliate fees for purchases you make on external sites that we partner with.
All content is © 2023 On TV Tonight unless pertaining to advertisers, companies, studios, movies and TV series listed on this site.