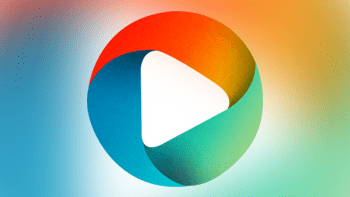 Appalachian Outlaws Season 2 Episodes
Season 2 Episode Guide
Episode 1 - Root Awakening
Tony Coffman starts the season with his big Chinatown Syndicate deal. He's getting fronted money for a massive 2,000 pound order from Mr. Lee. Mike Ross is fighting off poachers determined to get the remaining ginseng on Ross' farm. He gets jacked on the way to deliver to Tony, and all of his ginseng is stolen. Greg Shook and friend EJ cook up plans to go ginsenging on Federal lands and they have to outrun the authorities. Obie Bennett gets pursued by hunters with dogs who are after his ginseng. Corby Patton and his small army of diggers declare war on Tony Coffman.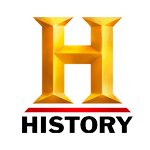 Episode 2 - Eye for an Eye
Mike Ross is out for payback on the poachers who stole his ginseng. With a tip from Rufus, Ross is able to track down the poachers and recover some of what was taken. While camping on private land, Greg Shook's truck is towed away. He and EJ scheme to break the truck out of the impound lot. After Obie Bennett is tracked by hunters into a huge cave, he has to find another way out. Joe and Mitch Simpson negotiate a huge price with Tony to go after an epic honeyhole. After digging up loads of ginseng, Mitch Simpson gets jacked and half of his ginseng is stolen. Raven and Ki, two Kentucky ginsengers, go to work for Corby Patton.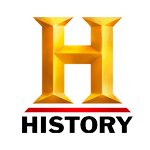 Episode 3 - Payback
Tony Coffman starts catching heat from Mr. Lee and the Syndicate to step up his deliveries. Mike Ross delivers Tony a piece of evidence he took from the poachers that jacked Ross' ginseng: it's Corby Patton's business card. Tony knows who's behind the robberies. Mike Ross spies on Corby Patton and records the license plates of his diggers. He begins sending a blunt message to all out-of-state ginsengers. After just arriving in West Virginia, Greg Shook is told to keep an eye out for poachers in the woods. While ginsenging, Raven, Ki and Greg have to escape a gun battle that erupts nearby. Ron McMillion goes ginsenging and nearly runs into Obie Bennett, his former partner. When he returns home, Obie finds his ginseng stash has been robbed.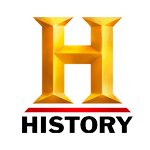 Episode 4 - War Games
Tony Coffman sends Mike Ross and Mitch Simpson on a mission to clear all the abandoned cabins and runoff out-of-state poachers. They deliver some of the stolen ginseng to Tony. Corby Patton tells Raven and Ki to follow Tony's best diggers to find the ginseng patches. Tony gives Greg Shook a deep-woods ginseng mission that requires a canoe. He winds up over his head when he loses the canoe over a waterfall. Tony gives Obie Bennett a mission to dig an epic honeyhole on former coal mine land. As he enters the woods, he's followed by Raven, Ki and two more of Corby's men.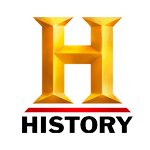 Episode 5 - Snakes and a Plane
Tony Coffman has one more day to deliver his midseason total of 1,000 pounds to the Chinese Syndicate. Mr. Lee sends an associate to Tony's office to wait for delivery. Sam Lunsford and his gang intimidate diggers and build their ginseng empire in North Carolina. Mike Ross and Mitch Simpson continue their campaign to flush poachers out of West Virginia. Greg Shook partners with Ewok to navigate the river and find ginseng. Obie Bennett finds the huge honeyhole but has to escape from Raven and Ki. Tony sends an airplane to pick up Obie and return with the huge stash. Greg and Ewok deliver their ginseng and Tony is able to finish his midseason order. Ron McMillion makes a deal with Sam Lunsford to sell out West Virginia's ginsengers.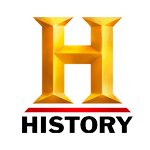 Episode 6 - The Devil You Know
Tony is in trouble. The rules have changed and Mr. Lee is demanding weekly ginseng deliveries. Tony provides Greg Shook with the location of a local but dangerous honey hole only if he can find a partner to accompany him. Greg calls in his favor from EJ and they head out to battle the elements in search for ginseng but they become separated. Mike Ross heads to Willow's farm to protect her ginseng patch. Poachers use the cover of darkness to steal Willow's ginseng but Mike Ross thwarts the poachers' attempt. Sam Lunsford and his gang begin to grow their ginseng empire with some helpful information from Ron McMillion. Raven and Ki happen upon Corby walking by the side of the road. They go in search of Corby's stolen truck only to discover that lockbox with all the ginseng has been stolen. With no word from Tony's diggers, and the poachers on the offensive, Tony fails to fulfill this week's order.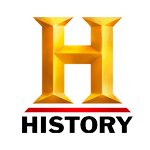 Episode 7 - Crossing the Line
It's getting late in the ginseng season and only experienced diggers know where to find the golden root. West Virginia outsiders, the Lunsford Gang, confront Obie Bennett and force him to take them to the best honey holes, but Obie's not about to give up all of his secret spots. Meanwhile, after failing to meet an order, Tony Coffman's banking on a prize ginseng root from Rufus to help make amends with his New York Buyer. When Greg Shook and EJ Henderson go on another ginseng hunt for Tony, Greg hopes they can find the bag of 'seng EJ hid from poachers during the night. And, Mike Ross finds and innovative way to protect Tony's friend's ginseng patch.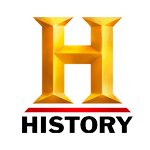 Episode 8 - Unlikely Allies
With the ginseng season nearly over, Greg Shook is homesick for his kids as he heads out to "Ginseng Mountain" with EJ Henderson on another dig for Tony Coffman. While there, Greg concocts a plan to help prevent their twenty-pound ginseng haul from being stolen at gunpoint by poachers. Obie Bennett meets with Tony to orchestrate another ginseng hunt with the Lunsford Gang in order to gain inside information about where the gang is storing their `seng. On his way home after his own meeting with Tony, Mike Ross is nearly run down by a truck, prompting him to beef up the security at his farm, including building an actual "fire wall." With all this, Tony Coffman is still two hundred pounds short on his standing ginseng order for his New York Buyer. Facing a strict deadline, Tony may have to make a deal with his worst enemy--Corby "The General" Patton.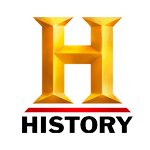 Episode 9 - Battle at Wolf Creek
Just when he's ready to call it quits for the season and accept the fact that he's lost over twenty thousand dollars of ginseng to the Lunsford Gang, Obie Bennett gets a tip about the location of the gang's secret storage spot from an unlikely source--his old partner, Ron McMillion. Also, Greg Shook and EJ Henderson pursue a tip of their own that leads the two of them to an impasse over their moral differences. With three days left to fill the final four hundred pounds of his Chinatown order, Tony Coffman is faced with difficult decisions. Meanwhile, when a group of poachers trespass his farm in the middle of the night, Mike Ross pulls out all the stops and unleashes a deadly firestorm to drive them away.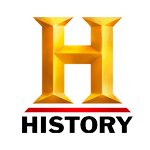 Episode 10 - Last Chance
With the onset of winter, there is no more ginseng to be dug in West Virginia. Tony Coffman's final delivery for his New York buyer is coming due and he's in a desperate place. He needs nearly 400 pounds to meet the quota and has to act fast. Greg Shook hunts for the remaining roots but fails to deliver any to Tony. Greg calls it a season and heads back home to his kids in Georgia. Tony makes a deal with Willow Kelly and asks Mike Ross to dig up all her ginseng and bring it in. Knowing he'll be pursued, Mike Ross foils the Lunsfords and does a bait-and-switch to get the ginseng safely to Tony's. Finally, Obie takes revenge on the Lunsford Gang by taking back his nearly two hundred thousand dollars worth of stolen ginseng and burning the stash trailer to the ground. If Obie can deliver the huge stash of ginseng in time, Tony just may be able to complete his Chinatown order.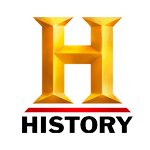 In order to keep our service free we display advertising and may earn affiliate fees for purchases you make on external sites that we partner with.
All content is © 2023 On TV Tonight unless pertaining to advertisers, companies, studios, movies and TV series listed on this site.