Cesar Millan: Better Human Better Dog Season 3 Episodes
Find out where to watch Season 3 of Cesar Millan: Better Human Better Dog tonight
Season 3 Episode Guide
Episode 1 - Jurassic Pack: Part 1
Cesar helps Suzy, an emotionally exhausted pet parent and trauma survivor, who is desperate for help with her three dogs Izabella, Kaine and Tricky. The dogs act on primal instincts to challenge each other and get into bloody battles that pose a constant risk of ending in a dog's death or a trip to the ER for Suzy.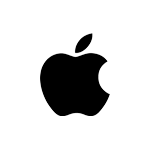 Episode 2 - Jurassic Pack: Part 2
Cesar helps Suzy, an emotionally exhausted pet parent and trauma survivor, who is desperate for help with her primal pack of three dogs Isabella, Kaine and Tricky. Cesar keeps Tricky and Izzy at the DPC for intensive rehabilitation, while Suzy takes Kaine home to work on her own recovery. Cesar works closely with Tricky to remove her over excitement and with Izzy to remove her tension.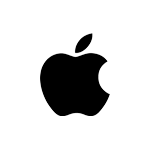 Episode 3 - In Sickness & Health
Pitbull Gigi was adopted to comfort packmate Harley during cancer treatment, but instead Gigi becomes aggressive, fueled by pet parent Rick's nervous baby-talking. Bear is an adorable French bulldog whose excitement causes him to eat trash, amounting in over $20,000 worth of vet bills.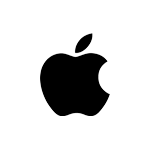 Episode 4 - Barking Mad
Cesar rehabs two dogs with barks that have bite: a possessed pit mix whose overly excited behavior overwhelms her pastor parents and turns dangerous around the family's young daughter in the pool; and a miniature dachshund with a giant bark that makes her sick and causes problems for her pet mom, a longshoreman who takes charge at work but can't control her dog's behavior at home.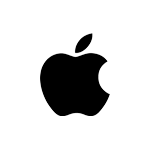 Episode 5 - Fighting Spirit
Cesar meets a couple who adopted a Malti-poo mix who goes from fluffy to ferocious in seconds, aggressively guarding food on the ground and biting when touched. With a new infant at home, their trust level is low and the risk of a bite to their baby too high. So, they've sought Cesar's help to see if trust is possible in their pack for the sake of their baby's safety and their dog's future.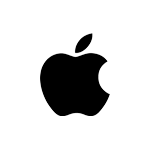 Episode 6 - Fighting Fear
In Hollywood, a Beagle turned aggressive after his brother was killed by another dog. Pet Parent Siera must grapple with her fear of a repeat incident to quell his hostile behavior. Meanwhile, a Malinois refuses to leave the home since arriving as a puppy two years ago. After being found tied to a pole, Mother Flor must put his past behind her if she's ever going to show him the outside world.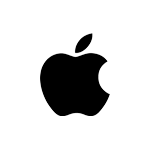 Episode 7 - Bite Club
Border Collie mix, Kai, was adopted by pet parent, Edward because he related to his story of abandonment, but a lack of leadership causes aggression in Kai, which keeps the family isolated. Mighty is a five pound Chihuahua mix, who guards her food from pet parent, Brandy, literally biting the hand that feeds her. Cesar must step in to rehab each of these dogs before someone gets seriously hurt.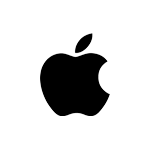 Episode 8 - Ruff-Housing
Cesar sets out to help a German Shepherd named Kobe, whose aggressive behavior has become too much for his pet parents, father and son team, Brandon and Jackson. Kobe's aggression even continues into his play with Jackson, as their wrestling often ends with Jackson getting hurt. Brandon's own passive demeanor only fuels Kobe's aggression so it's up to Cesar to stop this before it's too late.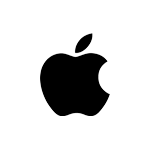 Episode 9 - Who's Afraid of the Bark?
Cesar sets out to help a pair of desperate packs. One is on a self-imposed lockdown, wreaked havoc by two Chihuahua mixes - Joplin and Kahlo – who rudely sound off with hostile, ear-piercing barking aimed at anyone they come across. The other pack is held hostage by a territorial German Shepherd named Rocky, who refuses to let anyone inside his pet parents' apartment.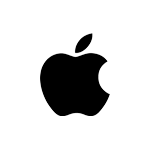 Episode 10 - Giving Pack
Living in fear of their dogs' escalating hostility, sisters Johanna and Nailah have seen their relationship strained after each adopting a pooch within the past year. Meanwhile, with an upcoming kidney donation surgery to her ailing father, Michelle worries that her two schnauzers' rowdy behavior will be detrimental to her dad's post-surgery recovery.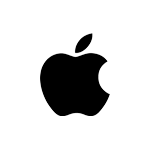 Episode 11 - Won't You Bite My Neighbor?
Nicole and Fernando's energetic Boston Terrier, Romeo obsessively fence fights and charges at the Akita next door which could result in a dog's injury or death and strains the couples' marriage. Animal Control has labeled two mixed terriers, Patches and Lucy, "aggressive" for their hunting behavior towards other dogs and pet-mom Malinda worries a third call could make her lose her dogs.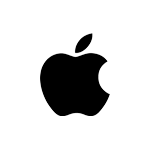 Episode 12 - Pack to the Future
Cesar sets out to help a pair of packs. One is hellbent on fixing their overexcited and occasionally aggressive Australian Shepherd named Storm, whose crippling behavioral issues may stem from her nervous pet parent, haunted by a couple of violent physical attacks in her past. The other pack is being held hostage by an anxious and excited Mini Aussie Shepherd named Isley.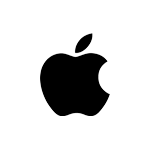 In order to keep our service free we display advertising and may earn affiliate fees for purchases you make on external sites that we partner with.
All content is © 2023 On TV Tonight unless pertaining to advertisers, companies, studios, movies and TV series listed on this site.