Modern Marvels Season 10 Episodes
Season 10 Episode Guide
Episode 6 - Oil Fire Fighting
When a burning gusher shoots flames into the air, only a handful of men know how to snuff out the monster. Fighting fire with fire, they place explosives around the flames to blow it out, or douse it with tons of water. The modern world depends on these risk takers, yet their industry began less than 100 years ago. Join us for a scorching hour as we review the rich history of this "breed apart", and look at modern heat-resistant clothing, new technology, and regulations that protect oil firefighters.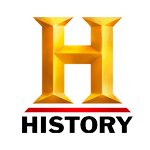 Episode 11 - Nature's Engineers
Discover the amazing ingenuity of common animals uniquely equipped to remake their world by producing towering structures, intricate tunnels and mighty dams.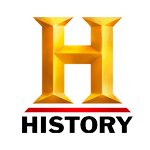 Episode 12 - Bible Tech
Arguably the most influential book ever written, the Bible provides a glimpse into the origins of ancient technology and its use to withstand the elements, build great structures, wage war, and conserve precious water. We examine the technological plausibility of biblical structures and machines--including the Tower of Babylon, the Temple of Jerusalem, ancient bronze and iron forging, and shipbuilding skills that might have been employed to build Noah's Ark.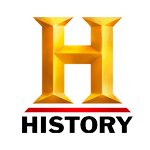 Episode 14 - Bathroom Tech
From tub to toilet to toothpaste, here's everything you ever wanted to know about the most used and least discussed room in the house. From the first home bathrooms in ancient India, Roman latrines, and bizarre Victorian-era bath contraptions, to modern luxurious master bathroom suites, we trace the history of bathing, showering, and oral hygiene. And we reveal the messy truth about what was used before toilet paper--brainchild of the Scott Brothers of Philadelphia--and why astronauts wear diapers.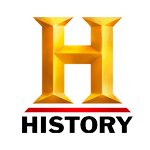 Episode 25 - Nuclear Tech
Nuclear research ranges from well-known applications, such as bombs and reactors, to little-known uses in medicine, food preparation, and radiation detection. It's also spawned ancillary technologies to store nuclear waste and clean up accidents. Despite the risk of use and abuse for destructive purposes, many scientists remain optimistic about what's next for the atom. In an explosive hour, we explore the atom in war and peace, and the latest in nuclear power generation, safety, and security.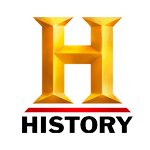 Episode 29 - Distilleries
From water and grain...to mash...still...vat...barrel and bottle--the distilling of alcoholic spirits is a big business and near-sacred religion. Its acolytes eye the color, swirl the glass, inhale the bouquet, sip, and then ponder their ambrosia. What's your pleasure? Bourbon, Scotch, Rum, Gin, Vodka, or Tequila? We trace the history of distilling from the one-man/one-still tradition to the Voldstead Act of 1920 that devastated American distilleries to the mega-sales and high-volume distillery of today.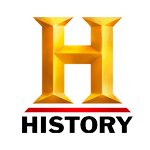 Episode 31 - Athens' Subway
Under Athens' bustling metropolis, an unique engineering project transformed the city, building a new underground Metro system, while uncovering secrets of its past, alleviating chronic traffic problems, and preparing for the 2004 Olympics. But to dig stations and tunnels in the heart of one of the world's oldest sites of continuous habitation, engineers had to accommodate the largest archaeological excavations conducted to date in Athens. Thousands of invaluable artifacts were discovered, spanning more than 25 centuries. We talk with leading project engineers and archaeologists to explore the difficult balance between progress and preservation. Unique library film records every stage by which gigantic Tunnel Boring Machines cut under some of the most famous architecture of the ancient world. Despite problems and delays, the Athens' Metro finally opened in January 2000. Its dazzling modern stations at the center of the city contain ancient artifacts found at the station sites.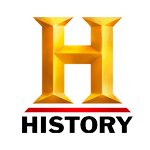 Episode 32 - Extreme Aircraft
Join us for a supersonic look at some of the most cutting-edge aircraft ever developed--from the X-1 that first broke the sound barrier to the X-43 Scramjet that recently flew at Mach 7. These extreme aircraft have made their mark on aeronautical history, and sometimes on political history as well. The U-2 and SR-71 spy planes played a crucial role in the Cold War, and now Lockheed Martin's top-secret "Skunkworks" division is touting the new "air dominance" fighter plane-- the F/A-22 Raptor.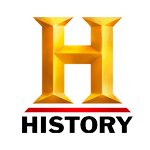 Episode 40 - Harvesting
Cutting, digging, picking, stripping, shaking, and raking--whatever the crop, there's a custom machine to harvest it. It all began with handpicking and today it's often one man and one machine harvesting hundreds of acres in a single day. The farmer may even get a little help from satellites. Far above the earth, high-resolution photography is giving the grower more opportunities to cut costs and maximize the harvest. From the debut of the sickle in ancient Egypt to McCormick's famous Reaper to the field of ergonomics that assists human harvesters, we'll dig into the past and future of the harvest.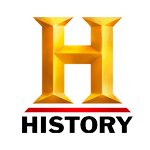 Episode 47 - Presidential Movers
The vehicles that transport the President of the United States aren't your ordinary planes, trains, and automobiles. They are top-secret. And for your Average Joe, there's only two ways to find out what they're really like inside--either get elected or stay tuned.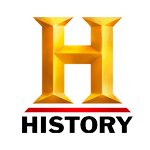 Episode 57 - Engineering Disasters 14
In this hour, we examine a massive oil tanker explosion that killed nine; a subway tunnel cave-in that swallowed part of Hollywood Boulevard; a freighter plane crash that destroyed an 11-story apartment building; an historic molasses flash flood; and a freeway ramp collapse that buried construction workers in rubble and concrete. Investigators from NTSB, Cal/OSHA, and Boeing, structural and geo-technical engineers, and historians explain how so much could have gone wrong, costing so many lives. And aided by computer graphics, footage and photos of the disasters, and visits to the locations today, we show viewers what caused these catastrophes and what design experts have done to make sure they never happen again.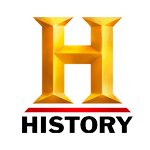 Episode 62 - More Dangerous Cargo
It comes in many deadly shapes and sizes, and the transportation of dangerous cargo is one of the most meticulously planned procedures in the shipping world. We hitch a ride on a "dynamite run" from explosives factory to construction site; learn how liquid natural gas is shipped, a fuel that could vaporize entire city blocks if ignited; accompany a Drug Enforcement Administration truck as it transports confiscated illegal drugs to an incinerator site for destruction; fly with Air Net as it moves radioactive pharmaceuticals from factory to hospital; and tag along with two tigers, part of a breeding program for endangered species, as they travel from Texas to Ohio. As each story progresses, we explore the history of the transport of that particular form of Dangerous Cargo.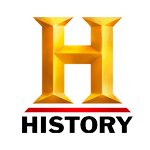 Episode 65 - Commercial Fishing
Battered and fried or simply raw--seafood is a popular dish, no matter how you serve it. Americans consume more than 5-billion pounds yearly, an order that takes more than a fishing rod to fill and worries conservationists. We follow the fish, the fishermen, and the science trying to preserve fisheries for future generations--from ancient ships on the Nile to a modern technologically sophisticated factory trawler on the Bering Sea to the University of New Hampshire's open-ocean aquaculture research project. And we witness a wide variety of fishing methods--from gillnetting and longlining to lobster trapping. Hop aboard and sail through time and around the globe as we explore the harsh conditions of life at sea and experience firsthand one of history's deadliest jobs. Brace yourself and feel the ice-cold, salt spray on your face as we explore commercial fishing!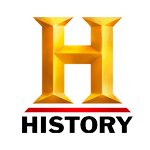 In order to keep our service free we display advertising and may earn affiliate fees for purchases you make on external sites that we partner with.
All content is © 2023 On TV Tonight unless pertaining to advertisers, companies, studios, movies and TV series listed on this site.