Modern Marvels Season 11 Episodes
Season 11 Episode Guide
Episode 6 - The Butcher
In a carnivorous world, a butcher is a necessary link in the food chain, carving a carcass of unsavory flesh into mouthwatering cuts. We trace the grisly trade's evolution--from yesteryear's butcher-on-every-corner to today's industrial butcher working on a "disassembly" line. We tour the infamous remains of the Chicago Stockyards, where Upton Sinclair, Clarence Birdseye, and refrigeration changed butchering forever; witness high-speed butchering; and travel to a non-stop sausage factory. And if you're still squeamish, a USDA inspector offers the lowdown on HACCP--the country's new system of checks and balances on everything from quality grading to E. coli, Salmonella, and Mad Cow Disease. Finally, we visit the last bastion of old-school butchering--the rural custom butcher, who slaughters, eviscerates, skins, and cuts to his customer's wishes.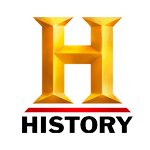 Episode 7 - George Washington Carver Tech
One of the 20th century's greatest scientists, George Washington Carver's influence is still felt. Rising from slavery to become one of the world's most respected and honored men, he devoted his life to understanding nature and the many uses for the simplest of plant life. His scientific research in the late 1800s produced agricultural innovations like crop rotation and composting. Part of the "chemurgist" movement that changed the rural economy, he found ingenious applications for the peanut, soybean, and sweet potato. At Tuskegee Institute, Dr. Carver invented more than 300 uses for the peanut, while convincing poor farmers to rotate cotton crops with things that would add nutrients to the soil. A visionary, Carver shared his knowledge free of charge, happy in his Tuskegee laboratory where he could use his gifts to help others.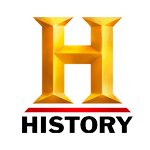 Episode 14 - Deadliest Weapons
In this fiery hour, we profile five of man's deadliest weapons, focusing on the inventors, battles, and dark technology behind their lethality. We begin with the deadliest bomb ever created, the Tsar Bomba--a 50-megaton nuclear bomb with a yield thousands of times greater than the one dropped on Hiroshima. During WWI, technological advances in weaponry led to the deaths of over 8-million, and one of the deadliest killers was the machine gun. In WWII, the use of incendiary bombs killed hundreds of thousands of people. Another deadly invention of WWII was the proximity fuse, or VT fuse, that allowed artillery to detonate within a predetermined range of an enemy target. Finally, we examine VX nerve gas, thought by many to be the deadliest chemical agent ever created and suspected to have been used by Saddam Hussein with devastating results. We'll visit Edgewood Chemical BioCenter, which plays a large role in protection and detection for our troops in Iraq.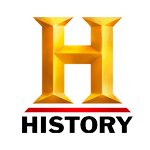 Episode 17 - The Basement
Venture down that creaky staircase to explore the most misunderstood room in the house! From Pompeii to Pittsburgh, the dark, cool, and forlorn spaces beneath our living quarters have always contained things that helped us live comfortably.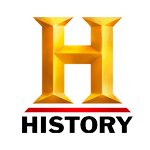 Episode 22 - Glue
The use of glue spans human history, from Neolithic cave dwellers who used animal glue to decorate ceremonial skulls to modern everyday glues and the super glues.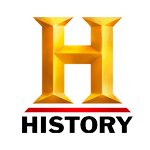 Episode 24 - Civil War Tech
America protects its homeland with the most technologically advanced military force ever conceived. Although they fight 21st-century battles worldwide, the technology unleashed is directly descended from a war fought more than 140 years ago. This episode explores how the War between North and South was the first modern war, and the technology used in it was a quantum leap beyond any previous conflict. The machine gun, aerial reconnaissance, advanced battlefield medicine, instantaneous communication, ironclad ships, even the first aircraft carrier were all innovations developed during the Civil War. We'll investigate improvements in weapons, sea power, transportation, troop conveyance, food processing, medical care, and telecommunications. At a time when the nation was divided, Civil War technology revolutionized the way war was waged. Today, those technological milestones have evolved to ensure that our modern military has no equal in the world.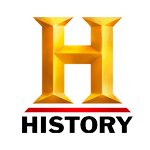 Episode 27 - The Cape Cod Canal
In a battle against the ferocious Atlantic or safe passage through waters where ships wrecked and lives were lost, it was an engineering feat that many believed impossible.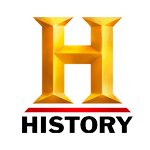 Episode 33 - Cowboy Tech
Today's cowboy plants one boot firmly in the traditions of the Old West and the other in the world of modern technology. Beginning in the 19th century, the era in which the American cattle industry boomed, we examine cowboy technology. Learn how North American cowboys converted saddles, ropes, spurs, and other equipment originally developed by the Spanish, into tools of the trade perfectly suited for the developing cattle industry. And see how the invention of barbed wire revolutionized the cowboy's world. Step into the 21st century with today's cowboys who use computer chips, retinal scans, DNA evidence to round up cattle rustlers, and high-tech digital-imaging devices to aid in shoeing horses...and ride ATVs as often as their horses. In the world of rodeo, witness today's cowboys as they utilize advanced theories of genetics and artificial insemination in an attempt to breed the perfect bucking bull.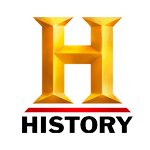 Episode 44 - Wiring America
We begin with electrical linemen perched precariously out a helicopter door, repairing 345,000-volt high-tension power lines. They are part of an army of technicians and scientists we'll ride, climb, and crawl with on this episode. They risk their lives so that we can have the services we take for granted--electric power and 21st century communications. They lay and maintain the wire that connects us one to another, as well as America to the rest of the world. The hardwiring of America is a story that is nearly two centuries old. And though satellites and wireless systems may be challenging the wire, it's not dead. Fiber optic cable, lines that transmit light, became a player in information delivery in the late 1970s. We may be entering a "wireless" age, but the infrastructure of wires laid by visionary scientists and industrialists are still vital to America. Wire technology will be with us, continuing to provide service, well into the next century.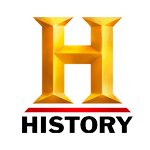 Episode 59 - Walt Disney World
Journey underground and backstage at the technological marvel that is Walt Disney World. Enter a make-believe world spanning some 27,000 acres, brought to life by cutting-edge technology. What was once Florida swampland now boasts the world's largest theme park. The ride technology ranges from space-age centrifuges to enhanced motion vehicles powered by 3,000 PSI of hydraulic pressure. And hundreds of audio animatronics brought to life through the power of pneumatics, hydraulics, and electrical systems. Walt Disney World is made up of four separate theme parks, each with its own innovations: the 107-acre Magic Kingdom, Epcot, Disney-MGM Studios, and Disney's Animal Kingdom. The four parks are all part of a megaplex of a resort. Twice the size of Manhattan, it was the final vision and crowning achievement of a man who spent more than 40 years pushing the limits of technology to create entertainment magic: Walt Disney.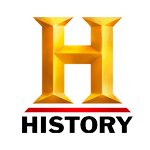 In order to keep our service free we display advertising and may earn affiliate fees for purchases you make on external sites that we partner with.
All content is © 2023 On TV Tonight unless pertaining to advertisers, companies, studios, movies and TV series listed on this site.