Modern Marvels Season 8 Episodes
Season 8 Episode Guide
Episode 2 - James Bond Gadgets
His movies are legend, his women beautiful, and his toys the best in the world. Whether James Bond is foiling villains in space-age flying machines or eavesdropping on his enemies with ultra-sophisticated spy gear, British Secret Agent 007 is always guaranteed to have the most outrageous and wonderfully creative gadgets ever to grace the silver screen. Bond had it all. But as we see in this exclusive look at his gadgets, it takes a lot to save the world!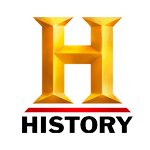 Episode 4 - Million Dollar Tech
For millennia, luxury toys have functioned as flashy instruments of affluence, authority, and identity and driven many kingly consumers to covet, create, and purchase these status symbols. From the Roman Emperor Caligula's special barges to Carl Faberge's impossibly intricate eggs, from plasma screen TVs to $600,000 Bentleys and Rolex watches, we examine spectacular personal possessions--paeans to the lords of a consumer culture that grows richer and technologically more sophisticated daily.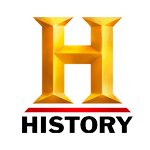 Episode 9 - Siege Machines
Siege machines convert energy into mechanical force to breach barriers.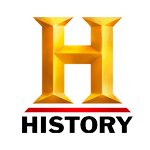 Episode 10 - The Junkyard
It's the place where one man's trash is truly another man's treasure. Enter the strange and mysterious world of the junkyard, where many pieces actually do add up to a whole. Uncover how junkyard operators create order out of seemingly random piles of junk.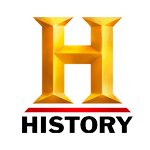 Episode 18 - Fire And Ice
Who could imagine life without our "man-made weather"? On cold winter nights and hot summer days, we are forever grateful to the visionaries who took two basic elements--fire and ice--and turned them into true modern marvels.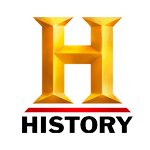 Episode 20 - Axes, Swords and Knives.
Blade implements have been a part of civilized man's arsenal since the Paleolithic Age, when sharp tools were chipped off of flint or obsidian. But with the discovery of metallurgy, people were able to forge stronger, more versatile blade implements. We visit an axe-throwing contest in Wisconsin for an introduction to the least subtle of the blade tools. Then we visit a swordsmith and an experienced swordfighter who work in traditional methods from ancient sources, and review the history of knives.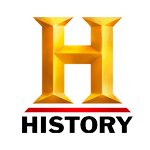 Episode 25 - The Manhattan Project
At 5:30 a.m., July 16, 1945, scientists and dignitaries awaited the detonation of the first atomic bomb in a desolate area of the New Mexico desert aptly known as Jornada del Muerto--Journey of Death.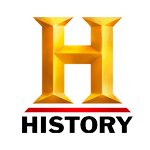 Episode 27 - Hunting Gear
Hunting technology evolves from the primitive to the digital.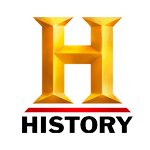 Episode 32 - Physical Fitness - Quest for Health
From Ancient Greek gymnasiums where pupils pumped up their bodies as well as their minds, to today's high-tech facilities and science-based fitness regimens, find out how people have stayed in shape throughout history.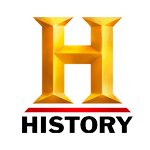 Episode 34 - Strategic Air Command
Strategic Air Command controls thousands of nuclear weapons, planes and missiles.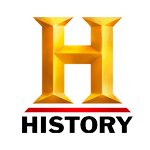 Episode 35 - Gasoline
Traces the history and evolution of the world's most important fossil fuel. Without gasoline, modern life would grind to a halt. Americans use about 360-million gallons of gas every day. And though most of us could not function without gas, very few understand what it really is, how it is made, what all those different octane numbers really mean, and how researchers developed cleaner-burning gasoline. All these questions will be answered as we look at the history of this "supreme" fuel.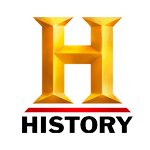 Episode 45 - Motorcycles
Set the sedan's safety brake and hop on your "hog" for a 2-hour high-speed history of the motorcycle--from the 1868 "steam velocipede" to the early 20th century, when they were a low-cost alternative to automobiles; from Harley-Davidsons preferred by Hell's Angels and police to motocross riders who take bikes into the air and onto the dirt. We also look to the motorcycle's future, featuring Jay Leno's jet-propelled Y2K sportbike and Erik Buell's bike-without-a-gas-tank creation.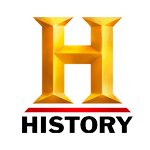 Episode 48 - Digi-Tech
Trace digital technology back to the early 1940s and the first high-speed electronic computer used to calculate cannon trajectory charts for new artillery in WWII, and look at the rapidly approaching future in places such as MIT's Media Lab, where tomorrow's technologies are being developed today.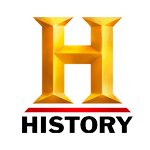 In order to keep our service free we display advertising and may earn affiliate fees for purchases you make on external sites that we partner with.
All content is © 2023 On TV Tonight unless pertaining to advertisers, companies, studios, movies and TV series listed on this site.