Power Book II: Ghost Season 1 Episodes
Find out where to watch Season 1 of Power Book II: Ghost tonight
Season 1 Episode Guide
Episode 1 - The Stranger
As Tariq St. Patrick begins his new life at Stansfield University, he's torn between two worlds: doing as his mother said, living his life as a normal college kid; or doing what she taught him, hustling product, to save what family he has left. On his own for the first time, he feels there has to be another way. A better way. But Tariq knows he can't do it alone, reaching out to allies, old and new, to help him earn his way toward proving Tasha's innocence in the murder of James St. Patrick and freeing their family from his shadow.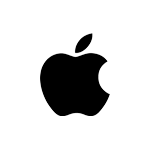 Episode 2 - Exceeding Expectations
Haunted by the legacy of his father, Tariq tries to understand who James St. Patrick was to the people in his life, how it's shaped Tariq's own life, and how the memories of James St. Patrick and Ghost define the man Tariq wants to become. Carrie and Jabari's past entanglements complicate how they counsel Tariq through this pivotal moment in his life. And as Tariq gets acquainted with Zeke's aunt, Monet, Tasha is concerned with her son's path, questioning how he's paying for the expensive services of her new defense attorney, Davis MacLean.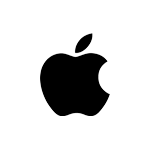 Episode 3 - Play the Game
Tariq struggles with the weight of providing for his mother's mounting legal defense while juggling the rigors of Ivy League life. As Jabari challenges Tariq's perspective in the classroom, Tariq recruits Brayden to help setup his operation. Tasha attempts to prove to Davis that she's innocent as Davis grows frustrated with her lying. Monet reigns in control when one of her primeras steps out of line.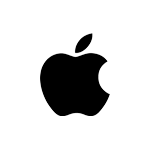 Episode 4 - The Prince
After Monet's agreed to do business with him, Tariq initiates his play to control the drug market on campus, while insulating his and Monet's involvement. Tariq enlists the privileged help of his old friend and new roommate, Brayden, to be the face of the operation. But Monet, apprehensive about her arrangement with Tariq, uses her children, Dru and Diana, to learn more about how he does business, as G.T.G.'s continued distractions force her to change how she does hers. And as Tasha's preoccupied worrying about who her son's getting into bed with, Davis takes aim at Saxe in defense of her case.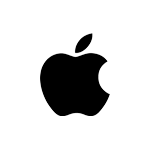 Episode 5 - The Gift of the Magi
It's Tariq's 18th birthday, but there's no cause for celebration, or time. Saxe brings him news that could blow up Tasha's case. Tariq is concerned that Brayden's budding relationship could put their business in danger. But Brayden thinks his best friend just needs to finally enjoy college, planning Tariq a surprise party against his wishes, where Tariq finds himself in the middle of Lauren and Diana on a night that just won't end. With the Tejada business model changing, Monet presses her kids to step up, as the distractions of Stansfield threaten to derail their family's operation.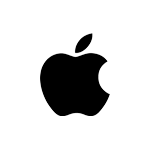 Episode 6 - Good vs Evil
Tariq's hands are tied, fearing that fully letting Brayden in on their arrangement with the Tejadas has put him on a violent collision course with Cane, who demonstrates the price paid for using his name. And tired of her authority being challenged, Monet lays down the law for Dru and Diana. Davis and Saxe's agreement is tested when they call their first witness to the stand, a face from the past that may know enough about the St. Patricks to draw Tariq into the ire.
Episode 7 - Sex Week
As the heat is turned up on campus, Tariq isn't trying to be left in the cold with Lauren. Or is it Diana he's in to? A class assignment will help bring the truth to light. Even with Cane in the wind, Monet doesn't plan to miss a beat, and Diana intends to make sure she doesn't. And, on the outs with Monet, Cane searches for new allies. Davis and Saxe land on an ideal witness to achieve their joint plan in Tasha's case.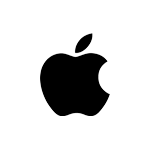 Episode 8 - Family First
Tariq can't help but feel left out, as parents flood the campus for Homecoming at Stansfield. But with the pressure to move an unanticipated amount of product, he sees this as a business opportunity. With Brayden tied up with his family, Tariq must reach out to old, and questionable allies to capitalize on the influx of customers on campus. While Jabari's jealousy over Carrie leads him down a potentially page-turning path for his book. Zeke does his best to keep family and school separate, as worlds colli de at the big game.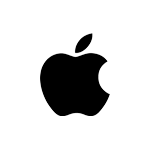 Episode 9 - Monster
After the head-on collision of Tariq's worlds at Homecoming, the campus is hot, causing problems as he tries to settle up on debts. But Monet doesn't like problems or excuses, willing to do what's necessary to get her business back in order. The contentious climate on campus forces Jabari and Carrie to educate students on the parallels between Frankenstein and their current environment, Tariq is concerned with who he is and who he's becoming. And as Tasha's trial takes a turn, she is concerned with her role in her son's education.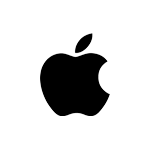 Episode 10 - Heart of Darkness
Desperate, Tariq will do whatever it takes to clear his mother. But knowing he's not in the clear with Monet, Tariq's backed against the wall trying to keep his promise to get Tasha out of prison. As Saxe aims to finally get a St. Patrick behind bars, Tasha questions Davis's tactics, worried his defense has put her family directly in the crosshairs. Monet is on a mission to put things back in their place since Rico's assault on her organization and family, but Cane has plans of his own.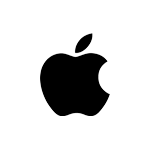 In order to keep our service free we display advertising and may earn affiliate fees for purchases you make on external sites that we partner with.
All content is © 2023 On TV Tonight unless pertaining to advertisers, companies, studios, movies and TV series listed on this site.