Poh's Kitchen Season 1 Episodes
Find out where to watch Season 1 of Poh's Kitchen tonight
Season 1 Episode Guide
Episode 1 - Series 1 Episode 1 Family Favourites with Emmanuel Mollois
French-trained pastry chef Emmanuel Mollois joins Poh Ling Yeow in her kitchen, where they make delicious desserts. Poh prepares her version of a chiffon cake and Emmanuel demonstrates how to make almond croissants.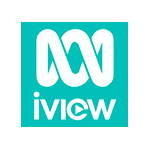 Episode 2 - Series 1 Episode 2 A Green Curry with David Thompson
Thai food guru, David Thompson joins Poh in her kitchen, where David makes green beef curry and Poh prepares roti. Poh explains the method for picking a good coconut, and learns quite a bit about the heat of chillies!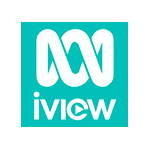 Episode 3 - Series 1 Episode 3 Almonds with Emmanuel Mollois
It's all about almonds. Poh and French chef Emmanuel Mollois do some culinary experimentation using almonds to get some very surprising and delicious results.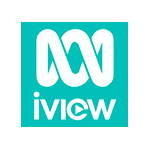 Episode 4 - Series 1 Episode 4 Woking With Neil Perry
Renowned Sydney chef, Neil Perry joins Poh in her kitchen, where he demonstrates his wondrous wok skills as he prepares a 'Velveted John Dory'. Poh uses her wok to create 'Char Kwai Teow', a traditional Malaysian dish.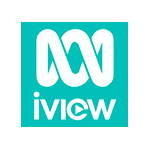 Episode 5 - Series 1 Episode 5 Eclairs with Emmanuel Mollois
Emmanuel Mollois shows Poh how to make 'French-sized' chocolate eclairs, and she surprises him by producing some amazing fried meringues accompanied by pandan creme patissiere.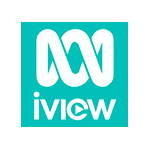 Episode 6 - Series 1 Episode 6 Traditional Cooking with David Thompson
Thai food guru, David Thompson, returns to Poh's kitchen to share with us an ancient Thai recipe, a shrimp paste relish, Nahm Prik Gapi. Poh impresses David with a traditional Malaysian stir fry.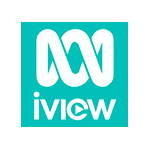 Episode 7 - Series 1 Episode 7 Cooking Chinese With Neil Perry
Neil Perry takes Poh on a trip through Sydney's Chinatown before heading back to the kitchen to cook Chinese, and Neil shows why he's at the cutting edge of Modern Asian cuisine.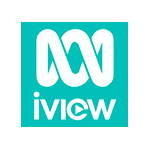 Episode 8 - Series 1 Episode 8 Kormas with Ragini Dey
Poh invites trail-blazing Indian chef Ragini Dey to her kitchen so she can learn a few secrets of Indian cooking. They make two very different spicy kormas and Poh discovers how easy it can be to make a great Indian dish.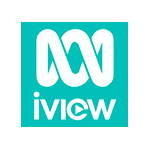 Episode 9 - Series 1 Episode 9 Fish With Neil Perry
Poh and Neil Perry demonstrate that fish is an incredibly versatile ingredient and prepare snapper in four different ways. Poh also looks at some aquaculture innovations helping to save the planet's dwindling fish stocks.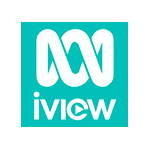 Episode 10 - Series 1 Episode 10 Barbeque With Neil Perry
Poh's been invited to Neil Perry's home in Sydney to cook up a feast to share with his family. Before they fire up the barbeque, Neil takes Poh to his local butchers to check out the best cuts of meat for a good barbie.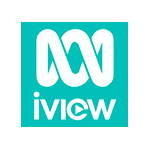 Episode 11 - Series 1 Episode 11 Margaret River with Ian Parmenter
Poh's on the road in WA's Margaret River region with one-time TV chef and good food lover, Ian Parmenter. Ian has invited her to his backyard, the wonderful mecca of the Margaret River region.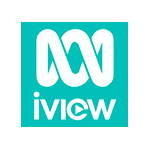 Episode 12 - Series 1 Episode 12 My Place with Ian Parmenter
Poh is Ian Parmenter's guest at his home in Western Australia's Margaret River region. On his verandah with the vineyard as a backdrop, they cook up a wonderful meal using freshly caught marron and locally farmed rabbit.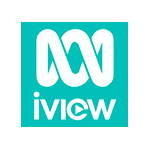 Episode 13 - Series 1 Episode 13 Macarons with Emmanuel Mollois
French chef Emmanuel Mollois challenges Poh to come up with a 'Poh's Kitchen' macaroon. Poh amazes Emmanuel with her Malaysian version - Onde Onde - which she remembers from her childhood being nicknamed 'sticky marbles'.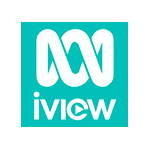 Episode 14 - Series 1 Episode 14 Meat With Neil Perry
Poh jets off to Tasmania in search of the perfect meat to make the perfect roast. The master of meat, Neil Perry joins Poh in the kitchen to help her master the art of roasting.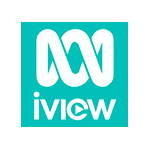 Episode 15 - Series 1 Episode 15 Indulgence with Emmanuel Mollois
Poh and French chef Emmanuel Mollois prepare some delicious, decadent food that the health police will hate. Poh's Indonesian layer cake uses 15 egg yolks and Emmanuel's 'to die for' mash potato includes a lot of butter.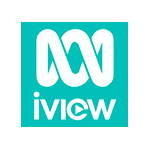 Episode 16 - Series 1 Episode 16 Duck & Wasabi With Neil Perry
Poh goes off to the country in search of the perfect duck for her guest Neil Perry. In the kitchen, Poh uses taro to make a steamed cake while Neil uses taro flour to make a crust for his duck which is steamed and deep-fried.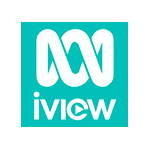 Episode 17 - Series 1 Episode 17 Sweet and Savoury with Emmanuel Mollois
Poh is exploring sweet and savoury from two very different perspectives and she's invited French chef Emmanuel Mollois to join her to add some twists to the souffl.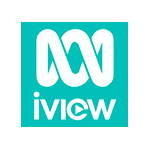 Episode 18 - Series 1 Episode 18 Simply Italian With Antonio Carluccio
Poh's guest in the kitchen is the godfather of Italian cuisine, Antonio Carluccio. Antonio demonstrates quintessential Italian peasant cooking by making delicious stuffed lamb cutlets and red wine poached pears.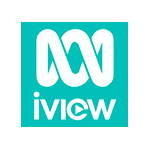 Episode 19 - Series 1 Episode 19 Poh In Kuala Lumpur
Poh moves out of her kitchen and heads off overseas - to Malaysia, the country where she was born. She is on a three-week trip starting in Kuala Lumpur to find out more about her heritage and traditional Malaysian dishes.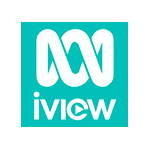 Episode 20 - Series 1 Episode 20 Poh and Nonya Cuisine
Poh continues on her Malaysian adventure, heading south from Kuala Lumpur to spend her second week in the historic port of Melaka.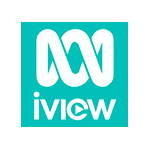 Episode 21 - Series 1 Episode 21 Poh In Penang
Continuing her Malaysian adventure, Poh heads north to the food capital of Malaysia - Penang - a food lover's paradise boasting some of the best and cheapest street fare in Asia.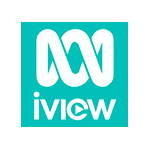 Episode 22 - Series 1 Episode 22 Breakfasts From The World With E M
To find out more about breakfast traditions around the world Poh shares amazing meals with her Indian friend Ragini Dey, Moroccan restaurateur Mohamed Bartaouch and French chef Emmanuel Mollois.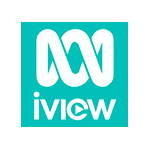 Episode 23 - Series 1 Episode 23 Food Traditions With Emmanuel Mollois
This week it's all about Chinese and French food traditions. It's not just the recipes and how they're cooked but how they're eaten that guarantees taste combinations that are perfectly balanced and an honour to experience.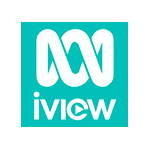 Episode 24 - Series 1 Episode 24 More Meat With The Butcher Boys
An episode for meat lovers as Poh offers her service as an apprentice to butchers, Jason Bradly and Bill Smith. Poh prepares a traditional roast leg of lamb while the 'butcher boys' make Greek-style lamb yiros.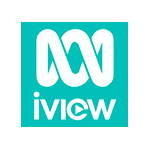 Episode 25 - Series 1 Episode 25 Modern Thai With Martin Boetz
Poh's guest is Martin Boetz, whose cooking has been described as a singular blend of Thai and modern Australian food. Martin prepares two fish dishes, while Poh cooks Kuih Koci, a Malaysian dessert to complement his curries.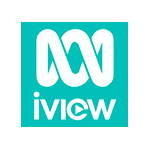 Episode 26 - Series 1 Episode 26 Chicken With Ragini Dey
Poh and Indian chef Ragini Dey examine the world of spices. Poh cooks a classic Malaysian dish - Nonya Chicken Curry, while Ragini prepares the Ultimate Roast Chicken and one of her new creations - Naan and Butter Pudding.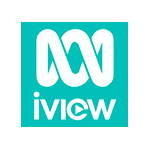 Episode 27 - Series 1 Episode 27 Franco-Russian With Emmanuel Mollois
Poh goes Russian and makes Pirozhki and Borscht, while guest in the kitchen, Emmanuel Mollois, stays French and prepares a Gateau Napoleon and a fish soup from his home area on the Atlantic coast of France.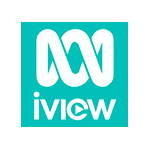 Episode 28 - Series 1 Episode 28 Paris With Emmanuel Mollois
Emmanuel Mollois has been in Paris. This has inspired Poh and in her kitchen she and Emmanuel celebrate traditional pastry cooking methods and create beautiful new desserts for spoiling those you love.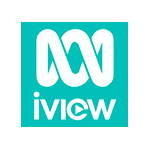 Episode 29 - Series 1 Episode 29 Darwin With Jimmy Shu
Poh is in Darwin to meet internationally renowned chef Jimmy Shu. This is her first visit and she can understand why it is often referred to as the 'Gateway to Asia' and how it has inspired Jimmy with its exciting produce.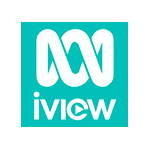 Episode 30 - Series 1 Episode 30 Gnocchi With Andre Ursini
Poh has invited Andre Ursini into the kitchen. Like Poh reconnecting with her Malaysian background through food, so too has Andre been bonding with his Italian heritage.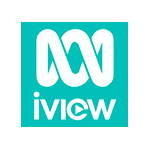 Episode 31 - Series 1 Episode 31 Back To Malaysia
Poh is taking us on one last trip to Malaysia to share more of the colourful experiences from her recent visit. She meets up again with two of Malaysia's most experienced and entertaining chefs, Florence Tan and Ismail Ahmad.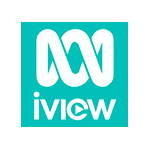 Episode 32 - Series 1 Episode 32 Truffles With Emmanuel Mollois
Poh and Emmanuel Mollois are off to the Mundaring Truffle Festival in WA to find out more about this black, knobbly delicacy that grows underground and can cost up to $3000 dollars per kilo.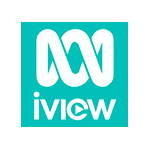 Episode 33 - Series 1 Episode 33 Darwin with Jacko Angeles
Poh is back in Darwin soaking up the sun and enjoying delicious fresh seafood, all in the company of great friends. Local cook, Jacko shows Poh how Darwinites cook some of their local 'fishy' fare.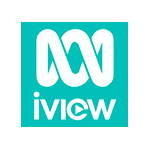 Episode 34 - Series 1 Episode 34 Sauces And Stir Frys With E Mollois
Poh and French chef Emmanuel Mollois examine the art of sauces and stir-fries. They share some great tips including how to cut vegies for a stir-fry and to prepare a sauce that will make kids eat their vegetables.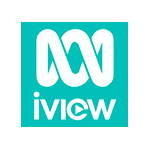 Episode 35 - Series 1 Episode 35 Polenta with Andre Ursini
Andre Ursini gives Poh some background on his favourite ingredient - polenta. He shows Poh how it can even be made into ice-cream. Poh makes Andre Chinese inspired pork and cabbage dumplings cooked in two different ways.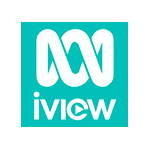 Episode 36 - Series 1 Episode 36 Salted Fish with Emmanuel Mollois
Poh and her good friend French chef Emmanuel Mollois, submerge themselves in the world of salted fish and turn salted mackerel and salted cod into some delicious dishes.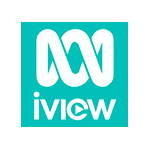 Episode 37 - Series 1 Episode 37 Filipino Food with Dennis Leslie
Poh is visited by executive chef Dennis Leslie. Dennis' love of cooking has its origins in his Filipino heritage. Filipino is the style of food he cooks at home and the food he loves to share.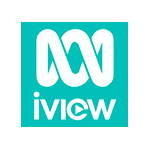 Episode 38 - Series 1 Episode 38 Slow cooking with Emmanuel Mollois
Poh and Emmanuel are slow-cooking two delicious meat dishes that bring back wonderful memories for both of them. Poh's dish is Dong Do Pork, while Emmanuel makes a lamb shoulder confit.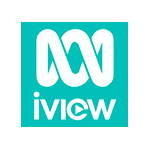 Episode 39 - Series 1 Episode 39 Breakfast with Bill Granger
Internationally renowned chef Bill Granger visits Poh to share some great breakfast secrets. Bill's scrambled eggs have been described by the Times as the 'best in the world'.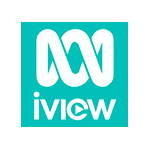 Episode 40 - Series 1 Episode 40 Joyeux Noel with Emmanuel Mollois
Whatever your beliefs or background, it's hard not to get caught up in the Christmas spirit. That's exactly what Poh and Chef Emmanuel Mollois are doing when they prepare two delicious Yuletide desserts.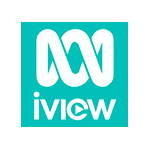 In order to keep our service free we display advertising and may earn affiliate fees for purchases you make on external sites that we partner with.
All content is © 2023 On TV Tonight unless pertaining to advertisers, companies, studios, movies and TV series listed on this site.