Forever Season 1 Episodes
Find out where to watch Season 1 of Forever tonight
Season 1 Episode Guide
Episode 1 - Pilot
In this new drama series, medical examiner Dr. Henry Morgan (IOAN GRUFFUDD) searches to solve the perplexing mystery of his immortality. ALANA DE LA GARZA, JUDD HIRSCH also star.
Episode 2 - Look Before You Leap
The police label the case of a bridge jumper a suicide, while Henry pegs the case as a homicide, so he and Jo go on a rogue investigation for proof. Meanwhile, Henry's anonymous caller surfaces again. Apparently, he has been tracking Henry for years. A letter on antique stationary might provide Henry a fascinating clue about the caller, and he enlists Abe's help in tracing the note's history to a foreign locale. Revealing flashbacks unveil the beginning of Henry's great love affair with Abigail (recurring guest star MACKENZIE MAUZY). Guest stars include JAMES McCAFFREY (Rescue Me, Revenge) as Browning and DAVE QUAY as Paul.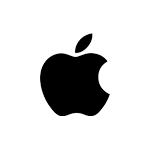 Episode 3 - The Fountain of Youth
While Henry is interested in aging and how to die, New York's wealthy elderly are chasing a way to turn back the clock. A clinic is dispensing a pricey product called Aterna, which is supposed to provide the much-sought-after fountain of youth. Instead, Henry and Jo are confronted with multiple deaths from the costly potion, which, instead of revolutionizing the aging process, is turning people's brains into Swiss cheese. Henry remembers back to a dear friend who was diagnosed with tuberculosis in 1906 and discovers a link to this current case. Meanwhile, unbeknownst to Henry, Abe would love to be young and youthful again and is tempted to try Aterna. Plus, Henry learns that however long you live, you must live every day and hour like it's your last. Guest stars include ERIC MORRIS (Blue Bloods) as Dr. James Carter and MATHER ZICKEL (House of Lies, Newsreaders) as Dr. Frederick Gardner.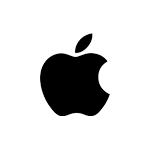 Episode 4 - The Art of Murder
The death of the elegant, seemingly ruthless matriarch of one of New York's wealthiest and oldest families, Gloria Carlyle (guest star KATHLEEN CHALFANT – Kinsey, The Guardian), brings a world of hurt down on her family. After Gloria is found dead at a gala at the Metropolitan Museum of Art gala celebrating her philanthropy, Henry runs through a variety of suspects and motives but is pulled from the case when the family demands faster answers. Abe assists Henry and Jo in entering the family's estate sale for important clues through his antique connections. Meanwhile, Henry is tormented by the haunting and melancholy memories that this particular art museum holds for him when it comes to the love of his life, Abigail (recurring guest star MACKENZIE MAUZY), and their ironic personal history with Gloria. It all calls into question, what would you do for love?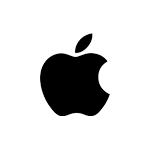 Episode 5 - The Pugilist Break
What looks like a death by drug overdose of a reformed junkie turned community activist results in Henry and Jo tracking a murderer. The complex investigation involves dirty dealings between a real estate developer and a community organizer with millions of dollars at stake. Henry flashes back to the same 1890s New York tenement where he worked as a doctor to help the poor, including an orphan boy who gives Henry a special handmade gift. Meanwhile, Abe cooks up a Sunday dinner feast for Henry, Jo and himself. When Jo tries to find out how the two men know one another, Henry weaves an elaborate tale to cover the truth. Guest stars include JUAN-PABLO VEZA as Raul and CALEB McLAUGHLIN as Alejandro.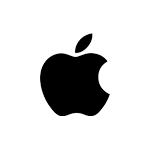 Episode 6 - The Frustrating Thing About Psychopaths
When a human heart is delivered fresh out of a body to the homicide division, Henry and Jo end up in the middle of a Jack the Ripper copycat murder investigation. But it doesn't stop there. A second killing resembles another infamous, unsolved crime: the Black Dahlia murder. Henry has seen it all before, as flashbacks show his involvement with the original cases from two very different periods of his long life. However, Henry's anonymous caller tips him to search beyond the clues of these classic killings and leads the police squad to profile a very different, yet disturbed suspect. Guest stars include PAUL FITZGERALD (Treme) as Mark, ROSALIND CHAO (I Am Sam) as Frenchman and ANDY MURRAY (The Blacklist) as Abberline.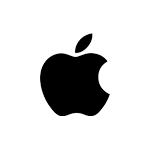 Episode 7 - New York Kids
A few hours after Dr. Tyler Forester, founder of a free medical clinic and the son of a Wall Street billionaire, is awarded one of the city's highest honors for his humanitarian efforts, he is found dead in his tiny apartment. Henry and Jo discover that Tyler's life of privilege and those of his thick-as-thieves Hamilton School classmates took a fateful turn one night many years ago, and now, the nightmare they thought they buried has come back to haunt them. Meanwhile, Henry recalls the terrible dilemma of being forced to decide between saving a man's life and protecting his own secret. He is faced with the same predicament now, but will he come to the same conclusion? Plus, Abe shares a deeply held secret of his own with Henry. Recurring guest star MACKENZIE MAUZY appears as Abigail.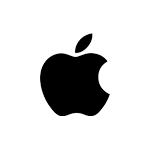 Episode 8 - The Ecstasy of Agony
Henry and Jo discover there is a fine line between pleasure and pain when the death of a successful businessman and devoted husband points to a form of ritualized punishment. Henry learns it may be all a question of trust. The man's "domination therapist" comes under scrutiny as a murder suspect, who also wants to take on Henry as a client and help him work through his own issues. Flashbacks reveal Henry's emotional story of betrayal after he shares his secret with his first wife, Nora (guest star VICTORIA HAYNES). Meanwhile, Abe is flabbergasted when the object of his intense passion - Maureen Delacroix (guest star JANE SEYMOUR – Dr. Quinn, Medicine Woman), his two-time ex-wife - reappears with a tempting offer.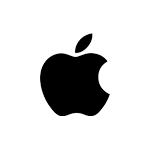 Episode 9 - 6 A.M.
Harlem's jazz community serves as the backdrop for a musical murder probe dealing with the rights to a legendary jazz hit, "6 A.M." Whoever legitimately penned the chartbuster would be set for life, providing a classic motive. Therefore, jazz history is on the line when Henry and Jo investigate the murder of the son of jazz saxophonist Pepper Evans (guest star FRANKIE FAISON – The Wire). Simultaneously, bittersweet memories come flooding back to Henry, Jo and Pepper as they each reflect on their father-child relationships. Meanwhile, Henry, always a big fan of classical music, and Abe, a jazz enthusiast since he was a youngster, have a keyboard face-off as Abe tries to teach Henry to appreciate a new, more emotional kind of music. Guest stars also include JAMES McDANIEL (NYPD Blue) as Al Rainey and JOHNNY RAMEY (The Hustle) as Red Holland.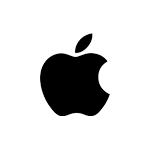 Episode 10 - The Man in the Killer Suit
When an engaged British aristocrat turns up dead in New York's Central Park, and his identity is called into question, as well as who killed him, all the ingredients for a sensational, scandalous murder investigation are combined - a fairytale romance gone wrong, a jealous mentor and lover, and a beautiful fiancée's anxious, wealthy father. The trail leads Henry and Jo through one of New York's top luxury department stores and takes them from New York's working class to the upper crust of society. Henry remembers back to 1957 when, once again, he and his family had to pack up and move to protect his secret. Coincidentally, Abe crosses paths with the woman he memorably shared his first kiss with as a youngster. Recurring guest star MACKENZIE MAUZY appears as Abigail Morgan. Guest stars include BLAIR BROWN (Fringe) as Fawn Mahoney Ames, KATIE PAXTON (The Good Wife) as Emily Sontag, GARY BASRABA (Mad Men) as Norman Sontag and LAURA FRASER (Breaking Bad) as Patricia Bedard.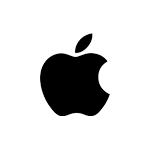 Episode 11 - Skinny Dipper
When a taxi cab driver is killed with an antique sword, it is just the start of the tangled web the anonymous caller - known as Adam - weaves to draw Henry under his influence. But what is Adam really after? After a second victim is murdered, Adam attempts to frame Henry for the crime. Can Henry trust Jo enough to tell her the truth? Or is it time for Henry and Abe to leave town? Just as they get ready to flee, Henry attempts to exact revenge on Adam, culminating in the shocking revelation about the true identity of Henry's secret stalker.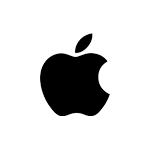 Episode 12 - The Wolves of Deep Brooklyn
It's an all-new original episode of Forever.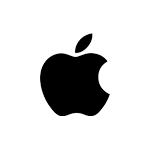 Episode 13 - Diamonds are Forever
Henry and Jo's murder investigation of an ex-con, who is being framed for a jewelry store heist, reveals a special connection between the victim and Jo's late husband, Sean (guest star ANDY KARL – Joyful Noise), who was an assistant district attorney. Jo's evocative memories reflect her warm and wonderful relationship with Sean, which become almost too painful for her to bear. Flashbacks trace Henry's life to 1816 London where he ends up in jail. Incredibly, his cell mate is a priest (Tony® Award winner ROGER REES – Cheers, The West Wing) who gives Henry a second chance at life. Meanwhile, Abe attempts to snare a thief whom he believes walked off with a "priceless" antique from his store, and Henry is there to comfort Jo in her time of distress. Guest star SHANE McRAE (The Following) appears as Detective Hugh Dunn.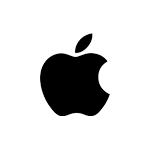 Episode 14 - Hitler on the Half-Shell
When a man named Karl Haas ends up in the morgue, it starts an explosive chain of events with Henry and Jo racing to track not just a murderer, but to solve a decades-old notorious art crime. Is Karl a hero, or a traitor and a thief? Karl's son, Erik (guest star PATRICK WOODALL – The Normal Heart), who is an art dealer, inherited priceless works of art from his father that was stolen by the Nazis during World War II. Meanwhile, Adam (recurring guest star BURN GORMAN – Game of Thrones) pays an unsuspecting Abe a furtive visit, and Henry's paternal instincts force a face-off with his nemesis. Flashbacks take Henry to 1814 where he is shocked to learn that his own father's shipping company was involved in illegal and immoral practices. Finally, Abe receives a priceless gift. Guest stars also include DANIEL GERROLL (Still Alice, Sisters) as Robert and HARRIS YULIN (24, Frasier) as Eli.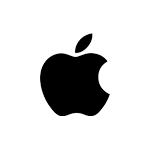 Episode 15 - The King of Columbus Circle
What appears to be the dead body of an ordinary old man turns out to belong to a man of royal lineage with an unusual connection to Henry. A familiar scar and radioactive poison point Henry and Jo to the man being an assassinated king in exile. Moreover, a half century earlier, Henry remembers performing an emergency, life-saving operation on a boy while on his honeymoon with Abigail (recurring guest star MACKENZIE MAUZY). The boy turned out to be a prince of a tiny crumbling kingdom. Life comes full circle as the boy grew up to be a king and, now, the murder victim lying in Henry's morgue. The mystery deepens when other members of this royal family are poisoned and it is revealed that the king has an heir. Meanwhile, Abe continues to investigate his roots and discovers something amazing about his bloodline.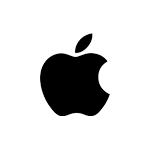 Episode 16 - Memories of Murder
A murder prompts Henry and Jo to explore 1970s-era New York. The investigation leads Henry and Jo back to college professor Molly Dawes, aka dominatrix Iona Payne (HILARIE BURTON).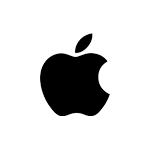 Episode 17 - Social Engineering
Henry and Jo examine the world of cyber-terrorism to track down a killer when a member of a secret "hack-tivist" group turns up dead. The investigation also puts Henry in jeopardy of having his own secret exposed. How far will he go to keep his mystery from being revealed? He must walk a fine line between judging if other people's secrets are worth keeping in order to save himself or be ready to take off - again. Flashbacks to an 1865 London hospital revisit Henry's first wife, Nora (recurring guest star JANE ALEXANDER), who is now in her 70s and threatening once again to reveal Henry's condition, with disastrous results. Abe remembers back to his activist days and offers Henry an important clue to his current case.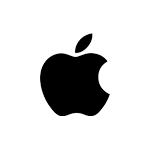 Episode 18 - Dead Men Tell Long Tales
When the owner of a treasure hunting salvage company is murdered, the investigation leads Henry and Jo on a chase to find the missing ship's gold and the killer - but they unearth a lot more than they bargained for. It turns out that the ship is where Henry was first killed. Meanwhile, Jo discovers romance as she is pursued by the handsome, charming Isaac Monroe (guest star CUBA GOODING JR. – Jerry Maguire, Selma), a very wealthy entrepreneur who is initially thought to be a person of interest in the crime. Their mutual attraction and chemistry is undeniable. What will happen between one of New York's most eligible bachelors and the street-smart detective who is trying to move past her beloved husband's death? Finally, Adam (recurring guest star BURN GORMAN) reappears to offer his take on how both he and Henry can finally rid of themselves of their curse.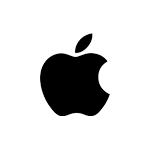 Episode 19 - Punk is Dead
The team gets their first cold case when Jo and Isaac Monroe (recurring guest star CUBA GOODING JR.), her handsome and wealthy new suitor, are spending a night out at a punk rock club when a mummified woman's body is found in a wall at the nightspot. Dead since the early 1980s, the victim may have suffered a drug overdose. Punk rocker Eddie Warsaw (guest star FREDERICK WELLER), the victim's then boyfriend, was convicted of killing her 30 years ago, although he resolutely declared his innocence. Henry empathizes with Eddie as he, too, lost the love of his life, Abigail. He emotionally remembers back to 1984 when Abigail couldn't handle their growing age difference and takes some time away - never to come back to him. Guest star DAVID KRUMHOLTZ (Numb3rs) appears as Abe in 1984.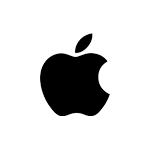 Episode 20 - Best Foot Forward
The super competitive and passionate backstage world of ballet is the backdrop for Henry and Jo's next murder investigation. When a severed human foot encased in a blood-soaked ballet shoe turns up in a bin at the theater, the detectives and Henry race against the clock to find the body in this high-profile case. Flashbacks to 1929 Paris reveal Henry's emotional experience with a female sculptor friend when drugs collided with the pressure of artistic inspiration. Meanwhile, things have heated up a little too quickly between Jo and Isaac for Jo's taste, but Henry encourages her to overcome her fear of being hurt and take a chance on finding love. Abe engages Lucas's help in tracking down Abigail's whereabouts after leaving Henry. Finally, Henry contemplates whether he should try out Adam's theory about the gun that originally shot and killed him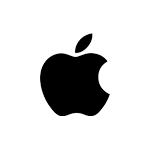 Episode 21 - The Night in Question
Henry tackles the most important case of his career: the disappearance of the love of his life, Abigail (recurring guest star MACKENZIE MAUZY), after she left him. Desperate to find out where she might have gone, Abe, unbeknownst to Henry, secretly contacts Lucas to help find clues to her whereabouts. Already involved in a murder investigation with Jo, Henry involves Lucas and the team of detectives under the guise of searching for "Abe's mother" - never letting on his own relationship with Abigail. Henry and Abe's anxiety increases as one terrifying domino falls after another, until Henry uncovers the horrifying details of Abigail's last secret. Guest stars include BURN GORMAN as Adam, BORIS McGIVER (Person of Interest, Boardwalk Empire) as Vance and Tim Guinee (The Good Wife, Revolution) as Teddy Graves.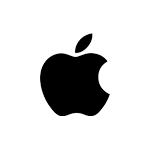 Episode 22 - The Last Death of Henry Morgan
Henry and Adam (recurring guest star BURN GORMAN) have been on a long, unrelenting collision course, which is about to come to a head - possibly bringing about one man's death - with only Jo standing in the way. Henry and Jo's murder investigation into a museum worker's death centers on a priceless missing ancient dagger, which not only ended the life of Julius Caesar, but also killed Adam the first time. Meanwhile, Adam knows that there is something that Henry fears more than death - that Jo might discover his mystery. The two men tangle in a tumultuous game-changing confrontation. At long last, will Jo finally learn about Henry's secret?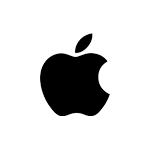 In order to keep our service free we display advertising and may earn affiliate fees for purchases you make on external sites that we partner with.
All content is © 2023 On TV Tonight unless pertaining to advertisers, companies, studios, movies and TV series listed on this site.