Franklin & Bash Season 3 Episodes
Find out where to watch Season 3 of Franklin & Bash tonight
Season 3 Episode Guide
Episode 1 - Coffee and Cream
After legal heavyweight Rachel King (Heather Locklear) humiliates Franklin & Bash on national television, Stanton hires her to help run the firm. Peter and Jared represent a famous magician (guest star Adam Goldberg) after a bracelet vanishes and never reappears. Damien intentionally re-releases an embarrassing viral video with hopes to expedite his judicial appointment. Pindar finds a termite in his bed and has the house tented, but staying on the outside proves too difficult and results in the Man Cave's destruction.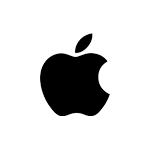 Episode 2 - Dead and Alive
The gang moves into Infeld's beach house and Peter is quick to pursue their beautiful neighbor, Charlie (guest star Nikki Whelan). Jared and Peter must prove a veteran is alive after a clerical error wrongfully pronounced him deceased and he is poised to lose his house. Karp is increasingly concerned about Infeld's erratic behavior, which comes to a head when he befriends a Ukrainian drive-through worker and plans to marry her for a visa extension so she can pursue the American dream.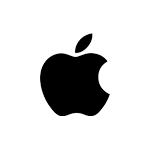 Episode 3 - Good Lovin'
When Peter's mother (guest star Jane Seymour) is arrested on prostitution charges it's up to the boys to prove her methods are purely therapeutic. But when Jared's sexually demanding fling with the opposing DA renders him exhausted and useless, Peter must single handedly confront his mother on the stand and distill her true motive. Meanwhile Damien attempts to woo a judge (guest star Buck Henry) with hopes to gain endorsement for his bench after he retires.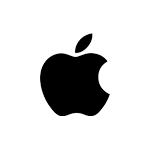 Episode 4 - Captain Johnny
A wager is made between Rachel and the boys as to whose case will garner better PR for the firm -- Jared and Peter's defense of a fisherman in which they invoke "Pirate Law" or Rachel's case, a wrongful termination involving a self-proclaimed psychic. Meanwhile, Peter and Jared acquire a "discarded" curbside sofa, which Pindar discovers is a certain celebrity's. This renews a feud between the star and their landlord, Stanton.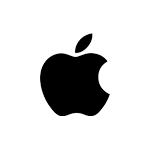 Episode 5 - By the Numbers
Peter and Jared represent a brilliant actuary (guest star Martin Starr) who buys a dying woman's life insurance policy for pennies on the dollar and then is accused of her murder. Damien and Infeld work with a Venice Beach beekeeper, and Peter makes headway with Charlie, but is surprised to learn she has a daughter.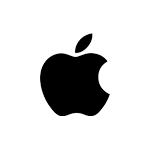 Episode 6 - Freck
Jared and Peter come to the aid of their friend Robbie (guest star Eddie Jemison) who's been charged with murdering his long-time practical joke adversary. The boys must cast aside their instincts as lawyers and channel their inner prankster to draw out the truth. Damien handles a case for Infeld's foundation; a turf war for shelf space between a supermarket and a non-profit that employs rehabilitated criminals. Peter finally gets to meet Charlie's daughter who takes a shine to Pindar.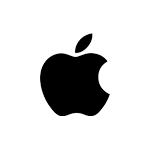 Episode 7 - Control
Peter and Jared attempt to silence a relentless heckler who's singled out a major league prospect. Rachel reluctantly handles her family's litigation against a bull semen distributor, and Karp's quest to judgeship hits a roadblock when his mentor is found dead on a golf course. Meanwhile, Peter's future with Charlie takes a back seat to her potential career commitments.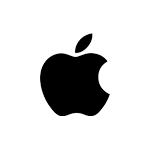 Episode 8 - Out of the Blue
On Rachel's order, Peter and Jared must court a client whose business was struck by a priceless meteorite. Once the government tries to seize the artifact, the boys' legal maneuvering steers their client toward his Indian ancestry in an effort to save it. Infeld defends Damien for the murder of a judge, subsequently revealing a few secrets of his own about that fateful day.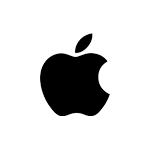 Episode 9 - Shoot to Thrill
Peter and Jared defend a bounty hunter (guest star Thomas Lennon) who's been charged with excessive use of force, resulting in an F&B-style courtroom demonstration that literally blows up in their face. Jared tries to cheer Peter up by bringing him along on a double date. Karp takes a Franklin and Bash approach to life after some good news, and Pindar's stalking of their famous neighbor turns ugly when he crashes a drone onto his deck and finds Peter's girlfriend Charlie in his company.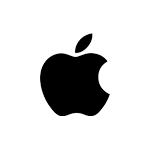 Episode 10 - Gone In a Flash
A subpoena of Pindar's computer unearths evidence that he may have been responsible for the destruction of the Man Cave. An insurance fraud investigation is spearheaded (by guest star Jay Chandrasekhar) which ultimately implicates the entire F&B gang. Karp finally gets his shot before a judicial selection committee but quickly finds they know way too much about his past, and Peter and Charlie plan one last "montage" before she leaves for San Francisco and their summer of love comes to an end. Infeld is finally able to make peace with his old foe.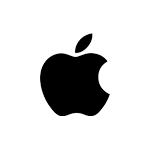 In order to keep our service free we display advertising and may earn affiliate fees for purchases you make on external sites that we partner with.
All content is © 2023 On TV Tonight unless pertaining to advertisers, companies, studios, movies and TV series listed on this site.