Full Circle Season 1 Episodes
Find out how to watch Season 1 of Full Circle tonight
Season 1 Episode Guide
Episode 1 - Tim and Bridgette
A married woman, Bridgette, has a final dinner with her lover, Tim, before he returns to college in England. They share hopes and regrets as Tim tries to convince Bridgette to run away with him, but she declines and decides to stay with her husband and children in Los Angeles. But before Tim departs, Bridgette has one final revelation: she's pregnant and the father of the baby is uncertain.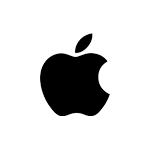 Episode 2 - Bridgette and Stanley
Bridgette has dinner with her husband, Stanley to break the news that she would like a divorce. Stanley is alternately angry and sympathetic, but constantly suspicious as to the reasons for Bridgette's request. She shares her dreams of pursuing further education, perhaps in England, but is guarded. Stanley reproaches her for her decisions, openly flirts with a waitress to prove his prowess, but ultimately will discover the choice is not his to make.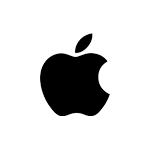 Episode 3 - Stanley and Jace
Stanley has dinner with his client, Jace, an outrageous, equal-opportunity offensive comedian, who is currently embroiled in a scandal where he may have gone too far. Stanley cajoles and persuades Jace to make apologies for his homophobic remarks during his comedy act which resulted in a recently outed kid getting beat up at school. Jace finally—and outrageously—comes around, only to be confronted with a late-breaking development that may demonstrate that this time, there is no turning back.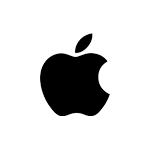 Episode 4 - Jace and Chan'dra
Jace meets Chan'dra, the sister of the boy whose bullying Jace facilitated. Since Jace's homophobic comment set off a series of events that ended with Chan'dra's brother, Damon, committing suicide, society now blames Jace…and so does Chan'dra. Seeking redemption, the comedian meets her for lunch, only to find out that Chan'dra is not like other teenagers and wants much more than a simple apology—she wants redemption in the form of Jace speaking at the funeral.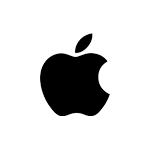 Episode 5 - Chan'dra and Cliff
Chan'dra is on a date with Cliff, a young guy from her class that she has a crush on. The more they talk, however, the more it becomes apparent that Cliff has a secret. Chan'dra thinks Cliff may have been involved with her brother's death, perhaps one of the boys that bullied him. But instead, the truth is revealed that Cliff was one of Chan'dra's brother's friends, and is hiding his own sexual orientation.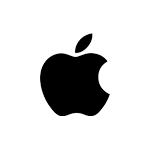 Episode 6 - Cliff and Trent
Cliff is meeting a man he met on the Internet for a first date. Alone at the restaurant, he accidentally runs into his father, Trent. Trent is also at the restaurant to meet someone. Trent and Cliff open up, father-to-son in a heart-to-heart, but then Cliff little by little realizes his father is at the restaurant to meet a special someone of his own, who is not Trent's wife. Cliff realizes Trent is the man he's been talking to online, but does not disclose his new-found knowledge to his closeted father.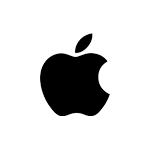 Episode 7 - Trent and Trisha
Trent is at an anniversary dinner with his wife, Trisha. They bond and reminisce over their time together, with hiccups along the way. But what is supposedly a romantic catch-up quickly turns south when the restaurant piano player, Peter, gets involved—flirting with Trisha, toying with Trent, and ultimately losing his job over causing a fight between husband and wife.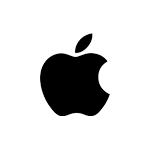 Episode 8 - Trisha and Robbie
Trisha, a schoolteacher, is on an "award lunch" with Robbie, a student in her class. Over the course of their lunch, Robbie reveals that he has intimate knowledge of Trisha's life, details he should not know. Ultimately, Robbie claims to be the reincarnation of Trisha's father—a disturbing claim but one which also sends Trisha for a loop when Robbie continues to share details of his past life.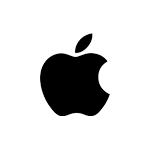 Episode 9 - Robbie and Celeste
Robbie has brunch with his mother, Celeste for his birthday. They speak in English and French, their native language, to discuss the latest goings-on of Robbie's life, including his rendez-vous with his teacher. But soon, Robbie cuts to the chase—he has a shocking birthday present request, one his mother finally accedes to: assistance becoming a man.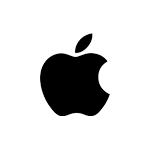 Episode 10 - Celeste and Tim
Celeste is out to lunch with Tim, from the first episode, who has returned to the States, reunited with Bridgette. Just as Celeste and Tim round the corner of their catch-up, Peter the piano player returns to the restaurant to exact his revenge on his former employer. Peter traps Celeste, Tim, and many of our restaurant guests from previous episodes in his rampage, and confronts them all with questions about hard choices, life, love, and death—all at gunpoint.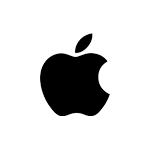 In order to keep our service free we display advertising and may earn affiliate fees for purchases you make on external sites that we partner with.
All content is © 2023 On TV Tonight unless pertaining to advertisers, companies, studios, movies and TV series listed on this site.